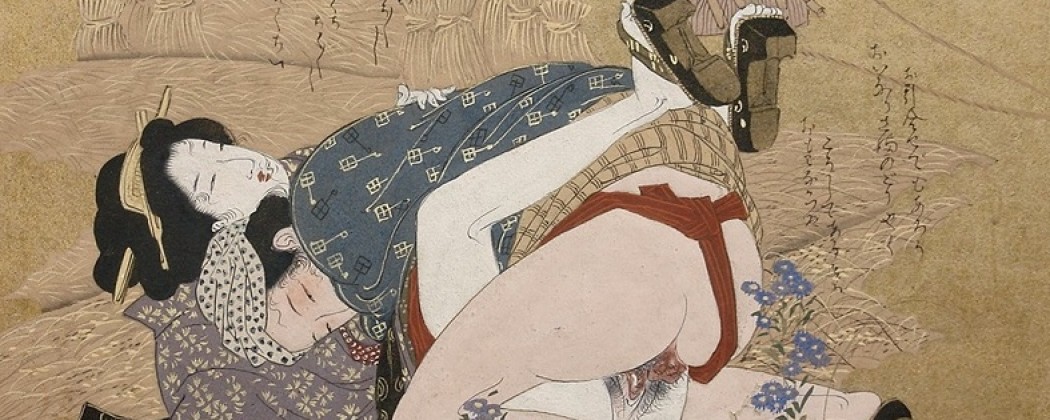 Shunga Painting of An Intimate Couple In the Rice Field
The following shunga painting is from a set that portray scenes placed in a dreamlike setting that is surrounded by gold-colored clouds. The gifted artist who produced these exclusive paintings was inspired by the early 19th Century masters Katsushika Hokusai (1760-1849) and Keisai Eisen (1790-1848).
Harvested Rice
A detailed erotic painting (Fig.1.) that features a farmer and a female colleague in the open air. In the background lay bundles of recently harvested rice drying in the sun.
Couple in Snow
The extraordinary artist Keisai Eisen (1790-1848) produced an identical image (Fig.2.) called 'Snows of Sano (Sano no yuki)'. That  design is from the series 'A Light Spring Snow (Haru no usuyuki)' which was issued in 1822 and features a couple in the snow.
Click HERE for more articles on other interesting shunga paintings!