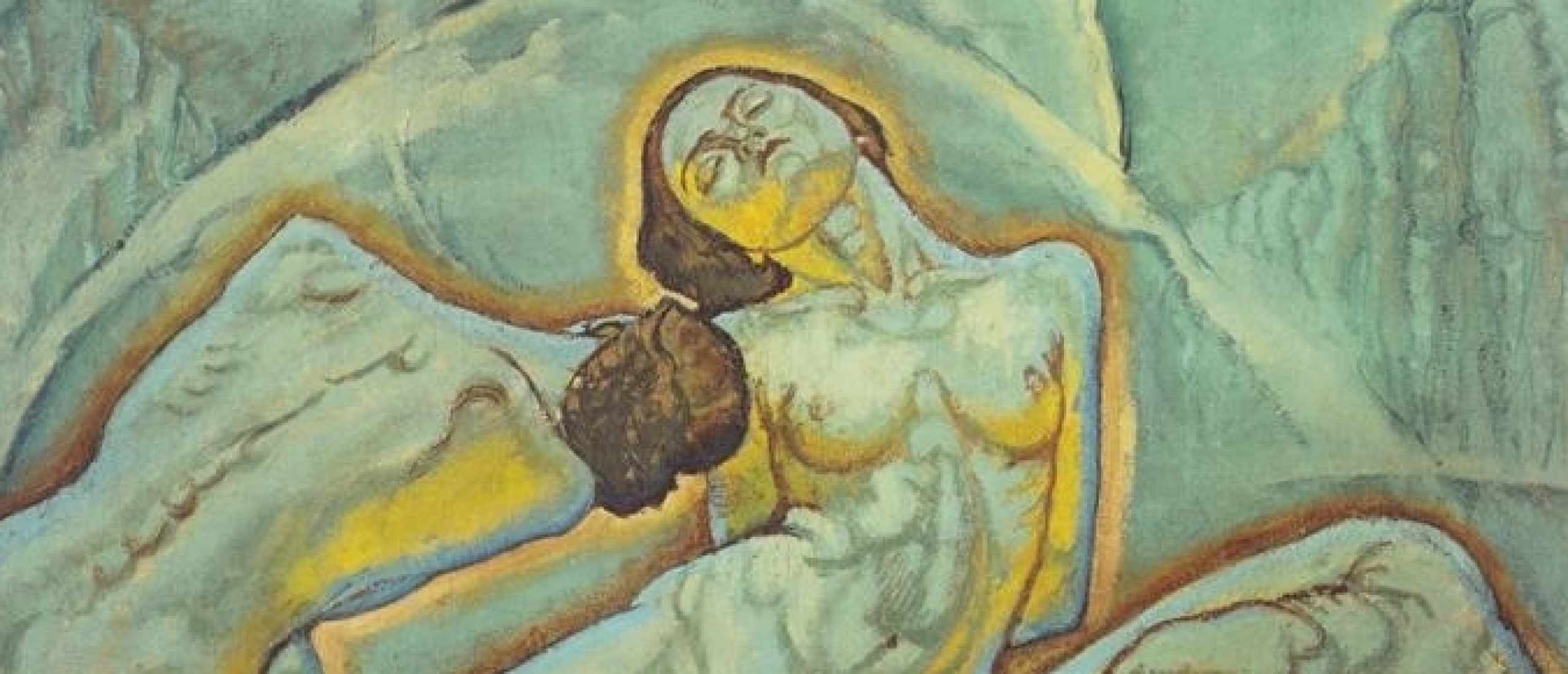 Sensual Works of the Art Nouveau Genius Koloman Moser
Koloman Moser (1968-1918) was a prominent representative of Art Nouveau and a member of the so-called Vienna Secession (among the founders were graphic artists and architects such as Josef Hoffman, Otto Wagner, and Gustav Klimt). Moser was a designer of almost everything: from postage stamps and magazine vignettes to porcelains, stained glass windows, jewelry, and furniture.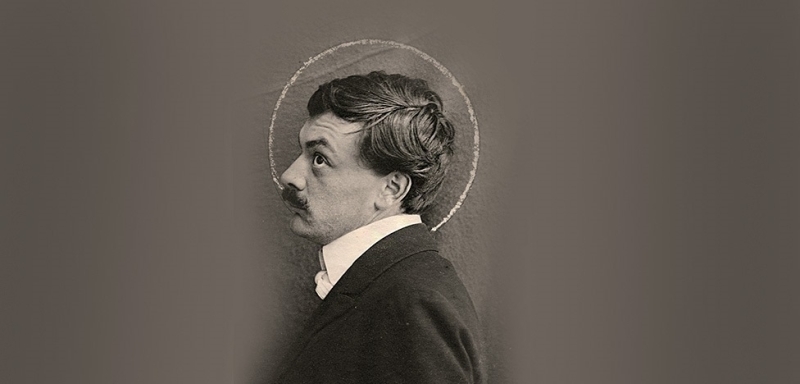 Fig. 1. Koloman Moser (interior.ru)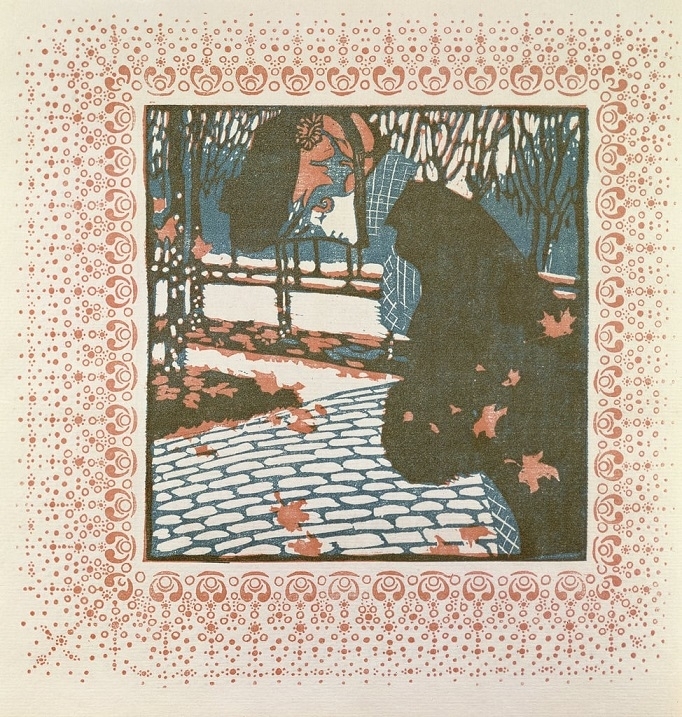 Fig. 2. November, print (meisterdrucke.ru)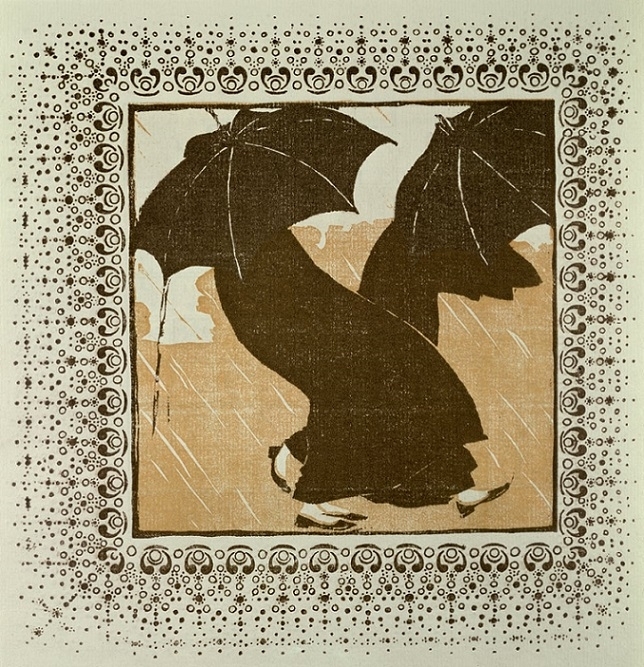 Fig. 3. April, print (meisterdrucke.ru)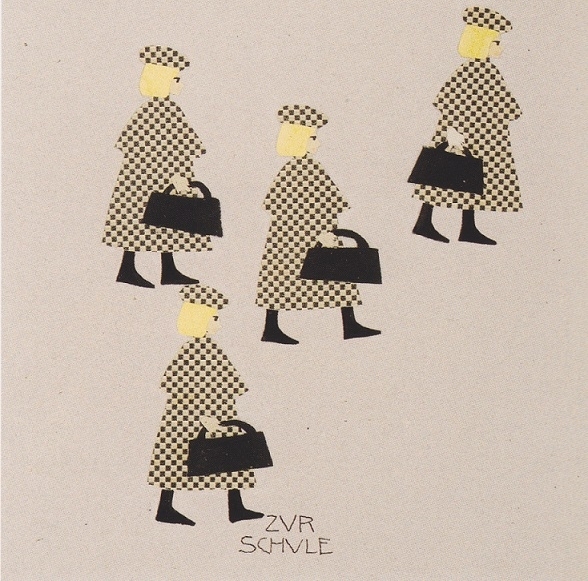 Fig. 4. To school, Bilderbuch für die Nichte von Ditha Mautner von Markhof, 1904 (Wikimedia.org)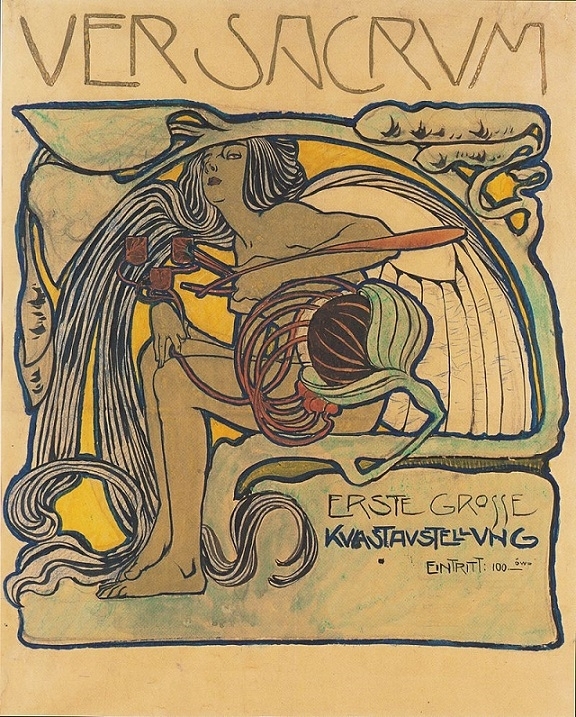 Fig. 5. Plakatentwurf, 1897 (Wikimedia.org)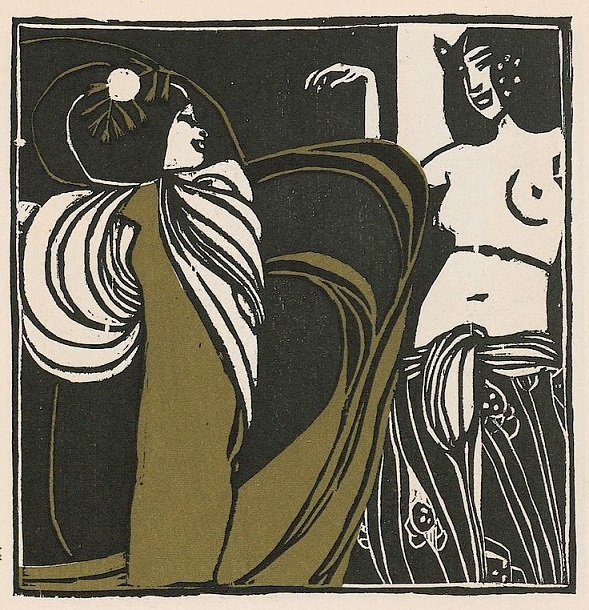 Fig. 6. Two Dancers, 1902 (theviennasecession.com)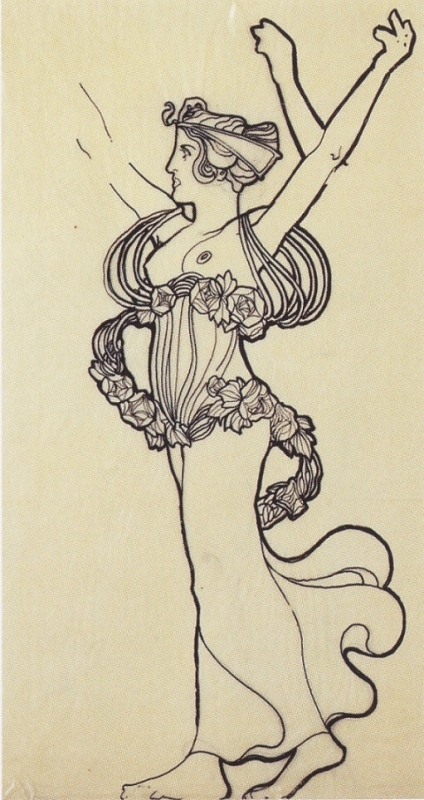 Fig. 7. The Wreath Bearer, 1898 (wikimedia.org) 
Not Asking Permission
Koloman Moser was born in Vienna to the family of a school headmaster Josef Moser. He was the oldest of three kids. After graduation from school, Moser enrolled at the Academy of Fine Arts Vienna in 1885, not warning his parents, although his father initially didn't want him to be an artist. Three years later, Moser had to pay for education on his own due to his father's death. This way, he started working as a magazine illustrator. In 1892-1893, Moser, being a protégé of his mentor Trenkwald, taught fine arts to the kids of Archduke of Austria. In 1897, Moser became one of the founders of the Vienna Secession. The artist produced near to 140 pictures for Secession's periodical Ver Sacrum. At the beginning of the XXth century, he traveled throughout Europe seeking sources of inspiration. The artist was much impressed by Scottish modernism and English Arts and Crafts movement. The latter emerged as a protest against the industrial revolution that replaced traditional craft methods with mass production. Collaborating with Josef Hoffmann, Moser established the Vienna Workshop in 1903, which brought together various artists to produce ceramics, fashion, silver, furniture, and graphics. Afterward, the workshop was closed in the period of World War I due to financial problems. In 1905, Moser left the Secession together with Klimt. That year, he married a daughter of a wealthy manufacturer Mautner. Not being a member of a large group anymore, Moser still exhibited his works. In 1911, his solo exhibition was held at the Miethke Gallery in Vienna. The artist also participated in the 1st International Secession Exhibition in Rome. In 1916, he became a member of the German Association of Artists. He died two years later of throat cancer. 
Fig. 8. Reproduction template for the leaf for Gerlach's love allegories, new series, plate 35 (wikiart.org)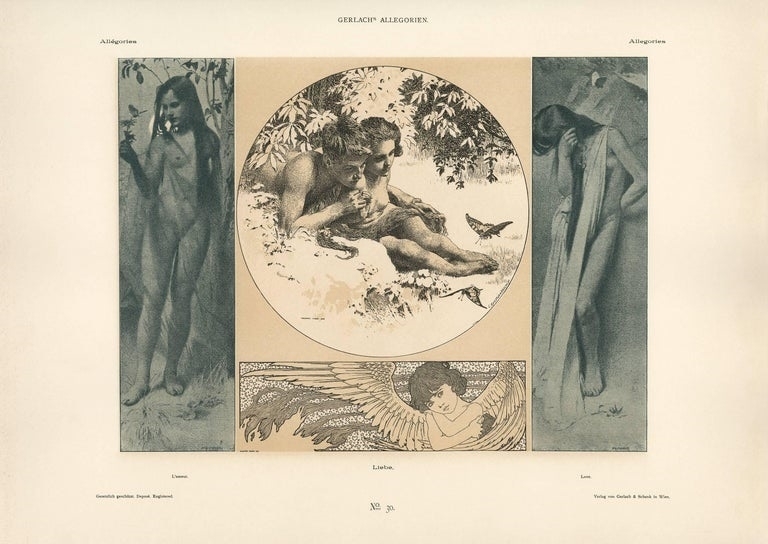 Fig. 9. Reproduction template for the leaf for Gerlach's love allegories, new series, plate 30 (1stdibs.com)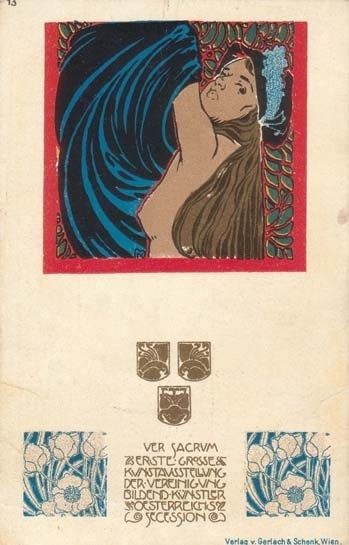 Fig. 10. Ver Sacrum cover (theviennasecession.com)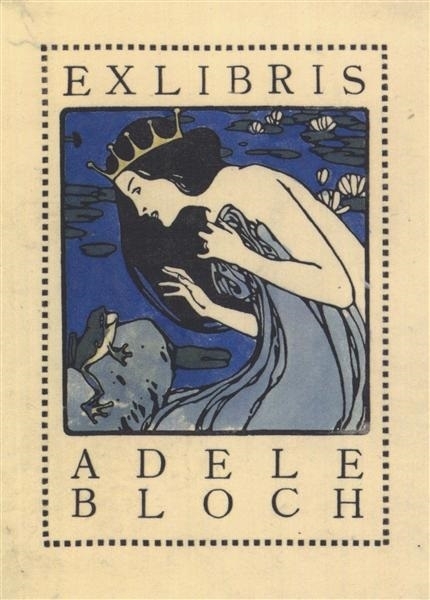 Fig. 11. Exlibris (wikiart.org)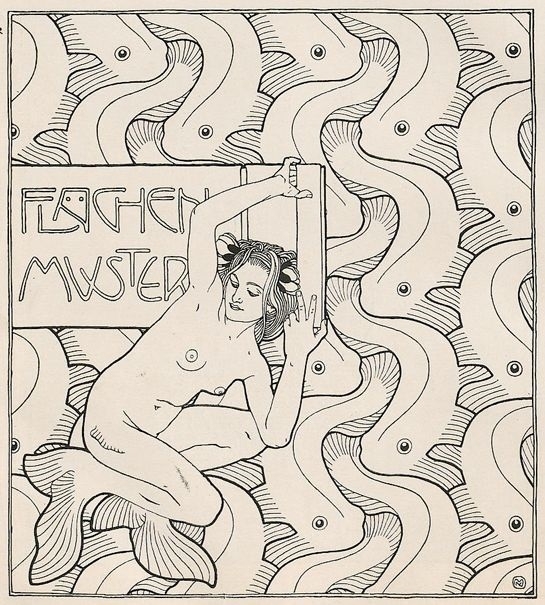 Fig. 12. pinterest.com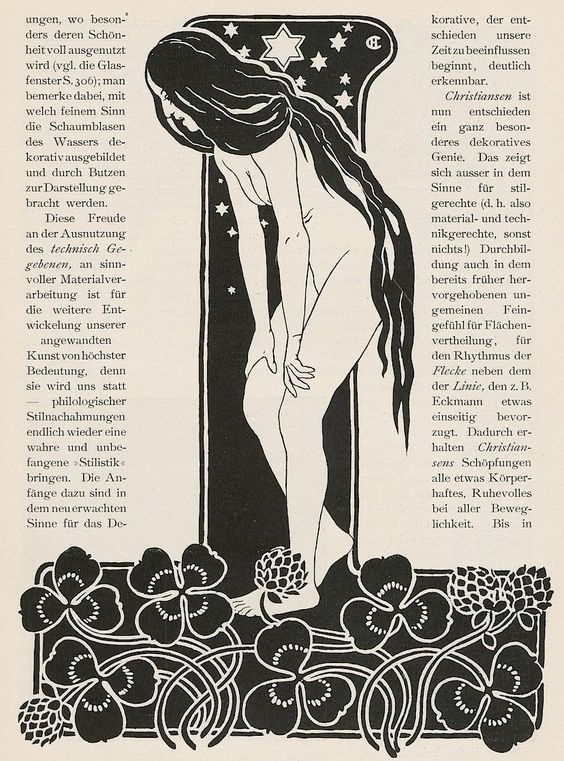 Fig. 13. pinterest.com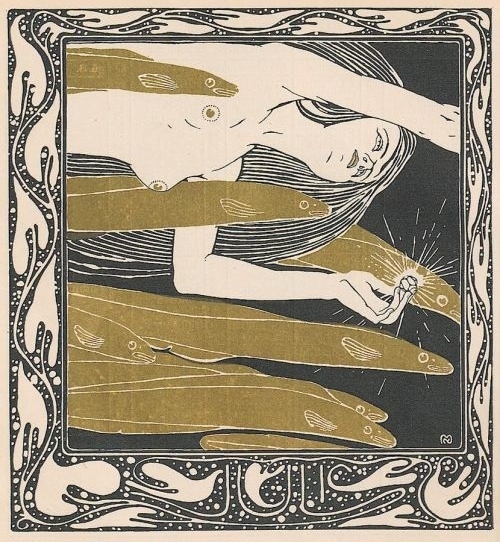 Fig. 14. pinterest.com
Mermaids and Fairies
Moser's sensual graphic works were inspired by different types of art. Pictures like Spring (fig. 27) or Venus in the Grotto (fig. 22) contain the spirit of pagan freedom, taking us back to the Golden age of human history. Oeuvres like Two Dancers (fig. 6) have their roots in Greek and Roman art. The series of lithographs published by Martin Gerlach (fig. 8, 9, 34) reflect the Victorian view on innocent love (images of young girls and kids in general as symbols of purity). All sensual oeuvres of Moser demonstrate us a recurring motif of inner liberty. The sensuality of Moser's characters is a vital and impeccant trait of people before the fall.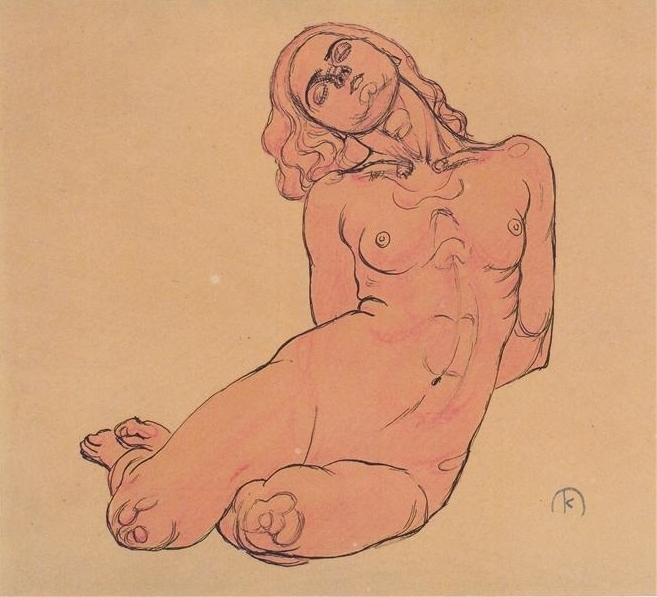 Fig. 15. A Crouching Woman (wikiart.org)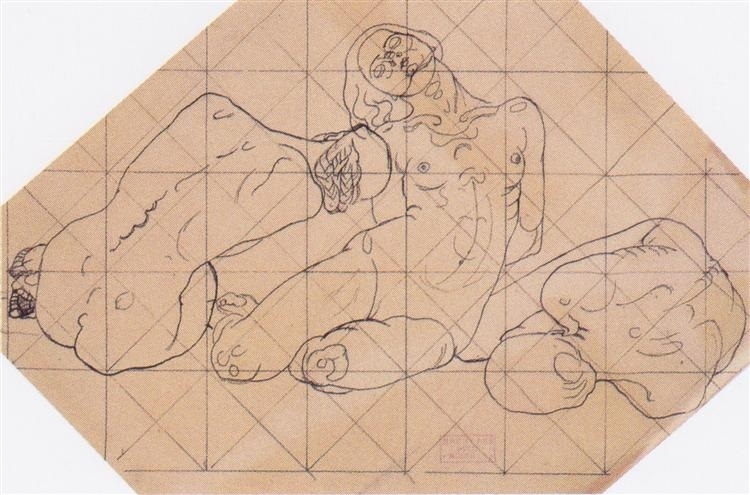 Fig. 16. Three Crouching Women (wikiart.org)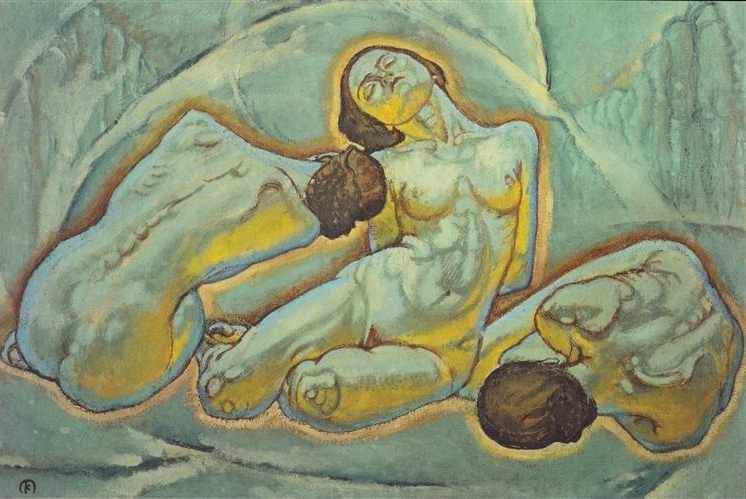 Fig. 17. Three Crouching Women (wikiart.org)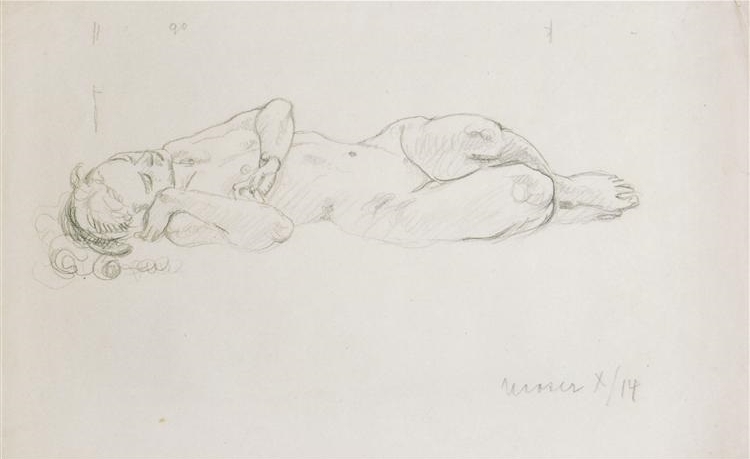 Fig. 18. Study to mermaid, 1914 (wikiart.org)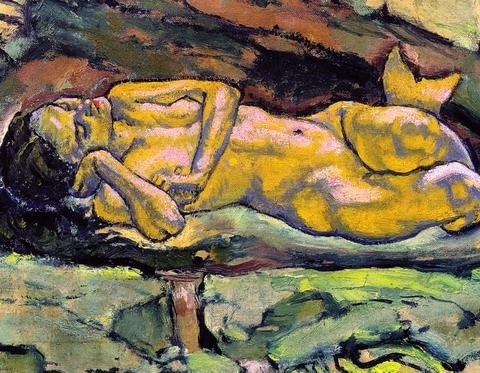 Fig. 19. Mermaid (wikiart.org)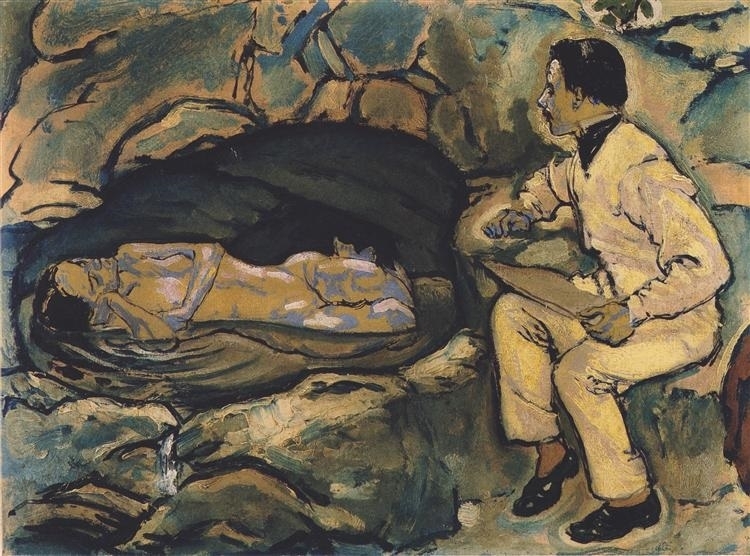 Fig. 20. Self-portrait with Mermaid, 1914 (wikiart.org)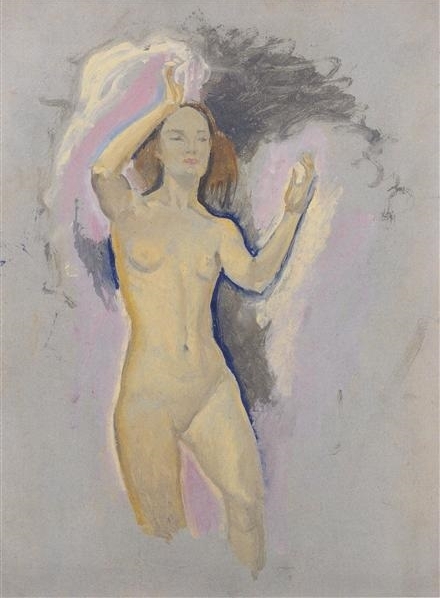 Fig. 21. Study for 'Venus in the grotto' (wikiart.org)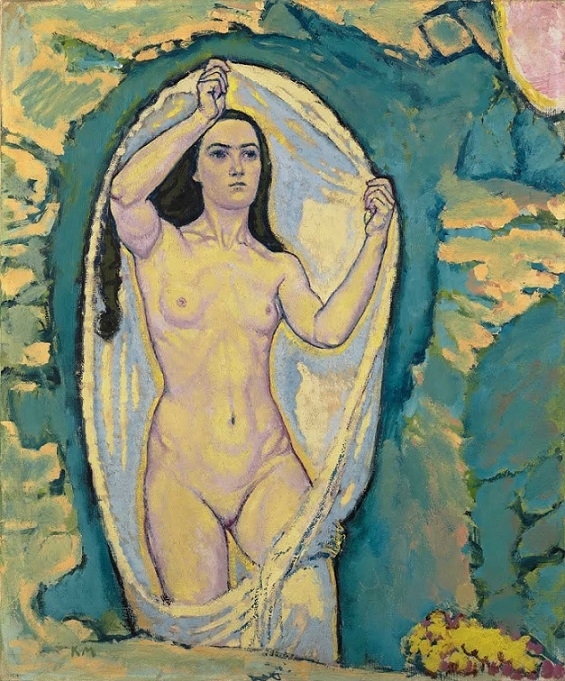 Fig. 22. Venus in the grotto (ggpht.com)
Тausendkunstler
As Moser was a multi-gifted person, his colleagues called him Tausendkunstler ("the artist of thousand arts"). Although Moser himself said, "It's better to work on one thing for ten days than to work on ten things in one day," it seems that he worked on hundreds of things per second. The quotation was a slogan of the Vienna Workshop that confronted modern manufacturing and stood for medieval and Renaissance crafts where every object was a result of patient work and the secrets of profession passed from generation to generation. Nevertheless, Moser produced a wide array of art objects and objects of daily use (in his case, both categories don't seem to be principally different, though). Tausendkunstler produced jewel boxes, card decks, banknotes, postage stamps, and many other things, so there probably could be a room where all things from furniture and stained glass windows to curtains and carpets were designed by Moser. His creativity can be compared to that of the great Leonardo or so-called Homo Universalis, so Moser, standing for the revival of arts and crafts, was a Renaissance artist indeed. The after-war decay of Moser's workshop, which ideologically traces back not only to the English movement but also to Richard Wagner's concept of Gesamtkunstwerk, is a tragic example of how economics and politics eventually suppress art. Moser was striving for the idea that objects of daily use must relate to art and develop people's taste. Economically, this medieval utopia wasn't realizable. Just as Wagner's dreams of the reunification of Germany on the ground of art: in reality, it happened only by "iron and blood." 
Fig. 23. Rückenakt mit erhobenen Armen / Nude from behind with raised hands, 1915 (wikimedia.org)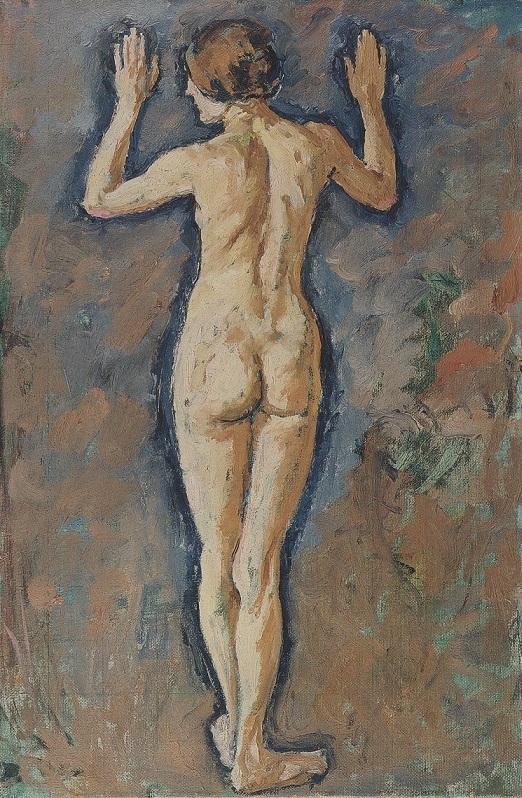 Fig. 24. Weiblicher_Rückenakt, 1913 (wikimedia.org)
Fig. 25. Bathers, ca. 1911 (meisterdrucke.ru)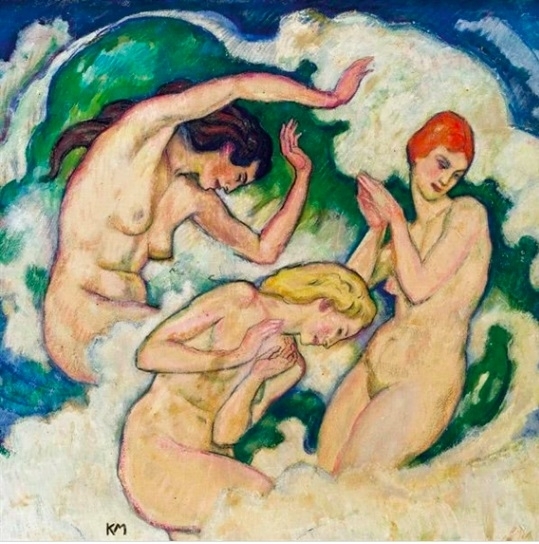 Fig. 26. The Three Graces (tumblr.com)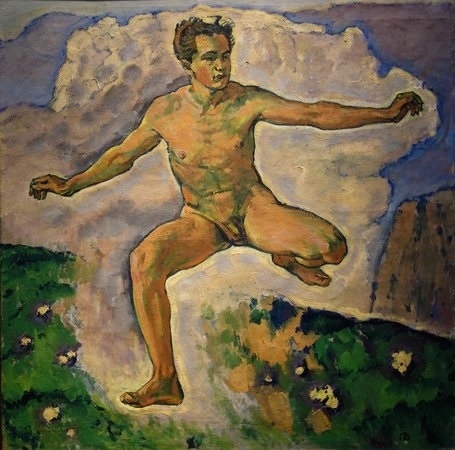 Fig. 27. Spring (tripadvisor.com)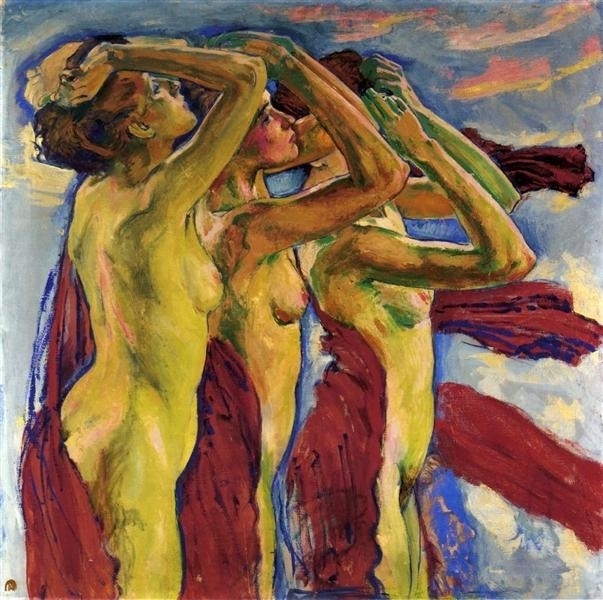 Fig. 28. The Three Graces, 1913 (wikiart.org)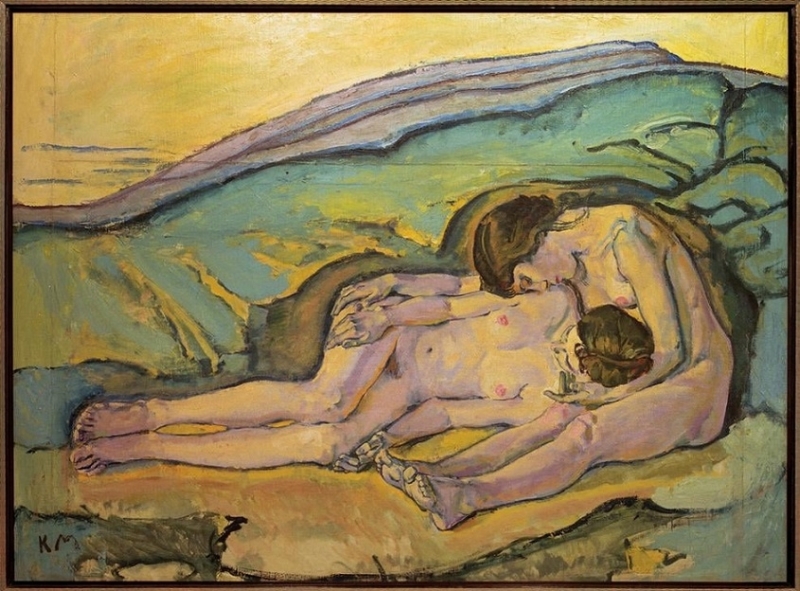 Fig. 29. Two Girls (meisterdrucke.ru)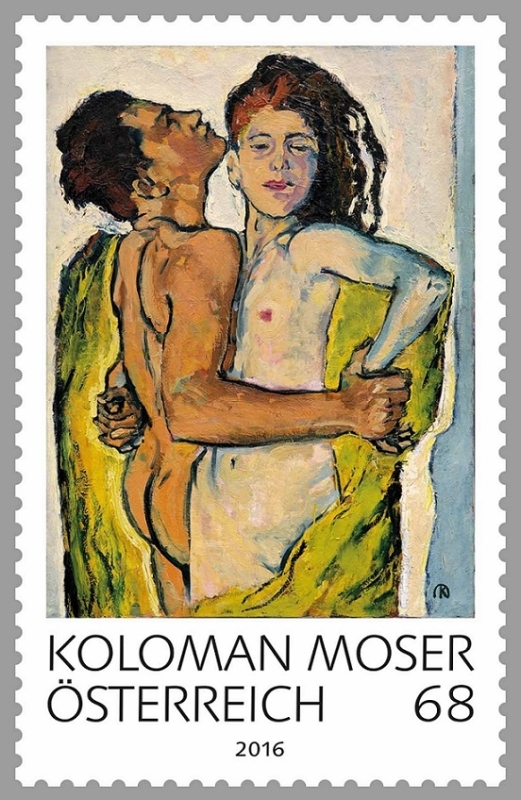 Fig. 30. Poststamp with 'The lovers' by Moser (austria-forum.org)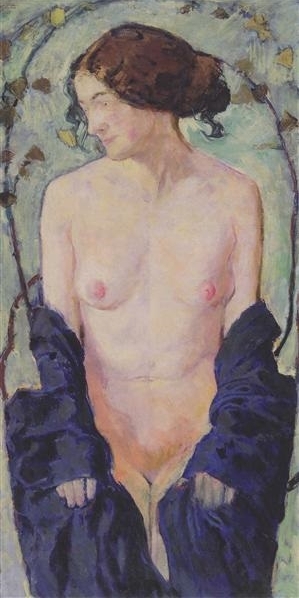 Fig. 31. Female Nude with Blue Cloth (wikiart.org)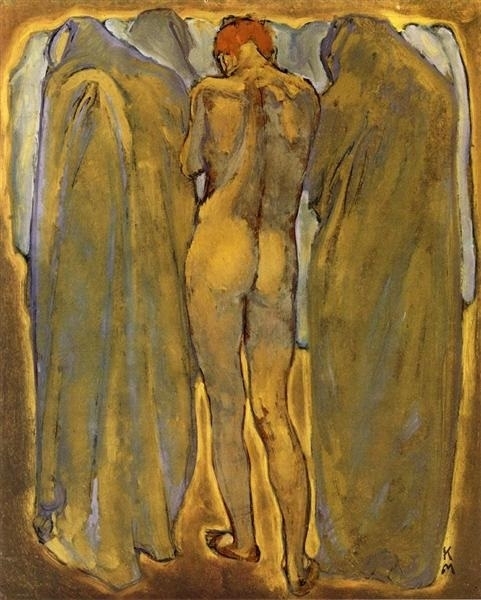 Fig. 32. Female Nude (wikiart.org)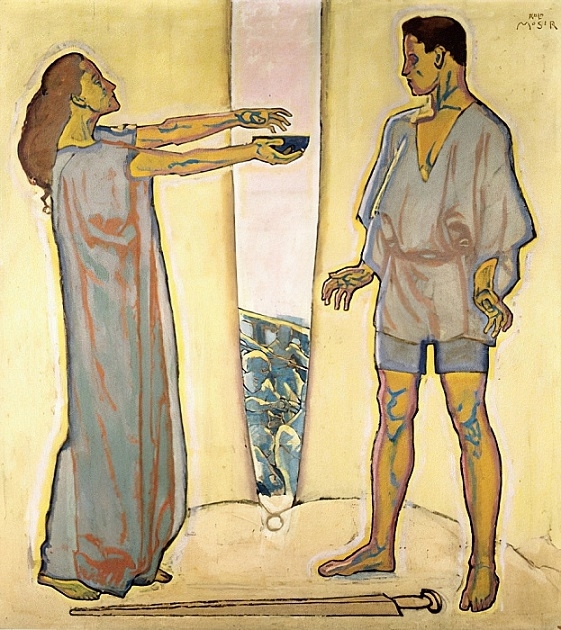 Fig. 33. Tristan and Isolde (meisterdrucke.ru)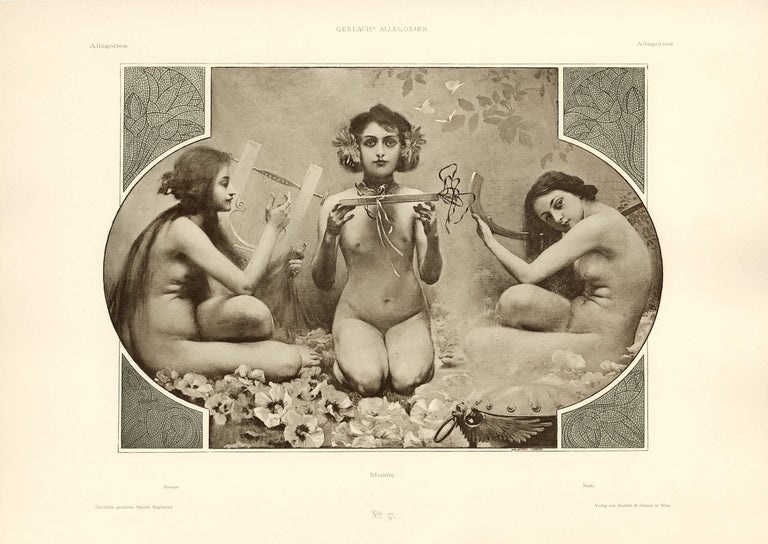 Fig. 34. Reproduction template for the leaf for Gerlach's allegories, Music, plate 37, 1897 (1stdibs.com)

Fig. 35. Ver Sacrum, 1897 (wikimedia.org)
Click HERE for the erotic illustrations of classic literature by the Russian painter Genia Minache....!!
Sources: Wikipedia.org; Н. Тимашева. Неисчерпаемый Коломан Мозер: 5 фактов биографии (www.interior.ru)
Let us know what you think about Moser's sensual art in the comment box below....!!