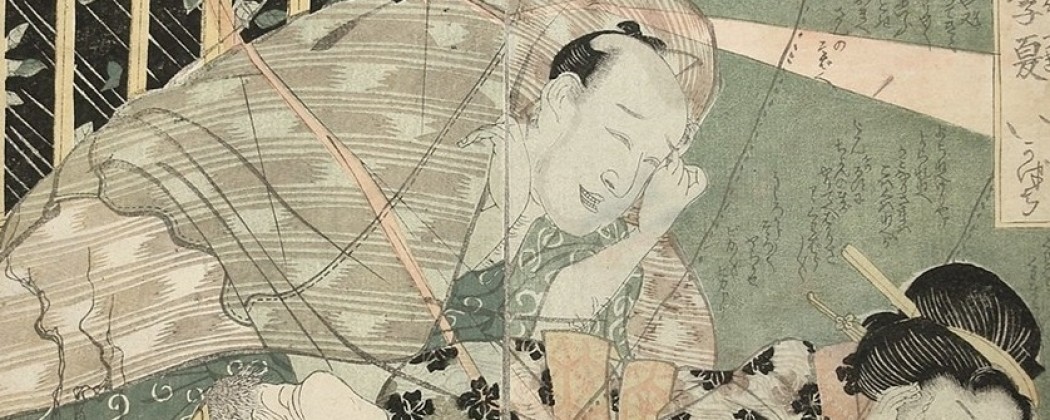 Sensual Encounter Disturbed By Strong Cloud-Burst
An amorous couple surprised by a sudden cloud-burst close to their room is looking for cover. The thunderstorm is so close that the flashes lighten their room. The mosquito-net suggests that this scene takes place during a hot summer night.
Complexity
A dynamic and intricate image by the notorious Keisai Eisen (1790-1848). The complexity is in the display of the various garments, the mosquito-netting and the flashes of lightning from the cloud-burst outside.
The following amusing design that concerns a similar scene was sent to us by our passionate member Darya…
Click HERE for another appealing scene featuring an orgy involving the hero Kiyohito and thirteen courtesans!
This piece still available in our gallery. Click HERE if you have any question or inquiries!