Though it's known almost nothing about this talented French artist, his images are a kind of must-watch for every devotee of Shunga. Despite a small number of works, his creativity in depicting sex is on par with the most notable representatives of the genre. We know that Gilbert Garnon produced illustrations to Marquis de Sade's La nouvelle Justine (1979) and Musset's Gamiani (1982). Between these sets, he published Cent trente deux positions amoureuses (132 Love Poses, 1981) that won't leave any amateur of erotic art disappointed. In his pictures, slightly reminding of the Ungerer's Fornicon, you can find parallels to famous paintings, persons, and events. Besides, we've counted 12 cats (with only 3 or 4 dogs) in the set. That's why we compare Garnon to Kuniyoshi, who often depicted cats in the scenes of human encounters.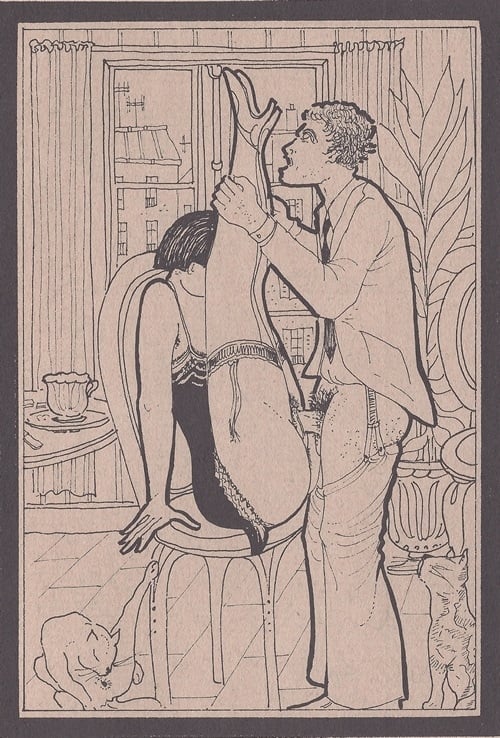 Fig. 1. Copulation with man standing and woman sitting on a chair.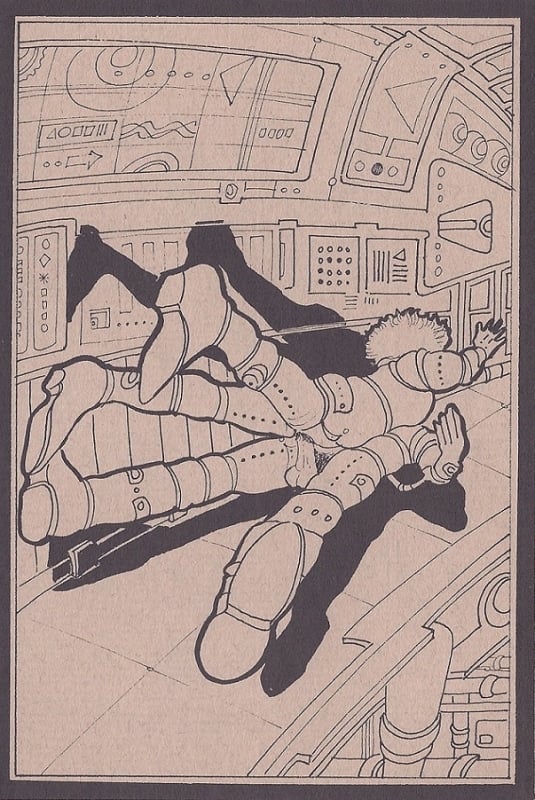 Fig. 2. Encounter on a spaceship.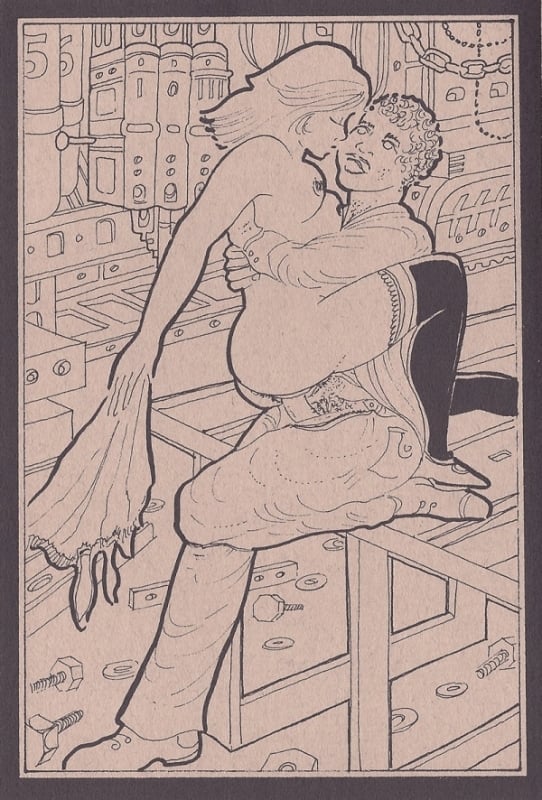 Fig. 3. In a machinery section.
Old and New
As the set is entitled 132 Love Poses, let's examine the array of sex positions that Garnon offers. In general, there are well-known missionary, cowgirl, and doggy-style poses with variations, including anal penetration. Depicting them, the artist often puts the couple in an unusual setting like a spaceship (fig. 2), machinery section (fig. 3), or graveyard. Some of his extravagant pieces are quite recognizable. They can be found in the French erotic tradition, e. g. in the book L'Aretin Français by François-Felix Nogaret and Antoine Borel (1782). Possibly, Garnon was aware of this edition inspired by I Modi. His depiction of two bikers copulating while two others are watching is pretty close to an image from L'Aretin Français (fig. 4). In the engraving, the female partner uses a wooden wheel as support while making love in a leapfrog pose. All the characters in Garnon's picture wear helmets, which gives Borel's pastoral scene a futuristic, Fornicon-like look. Though the wheel is not the same, the pleasure, we guess, remains as it was.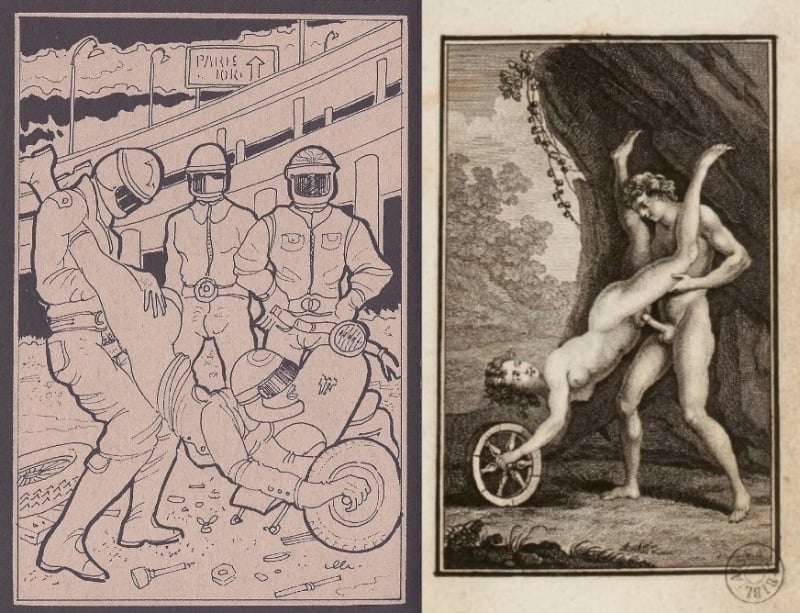 Fig. 4. Left: Garnon, 132 Love Poses (corquevols.blogspot.com); right: Antoine Borel, L'Aretin Français, Figure XII, 1782 (Wikipedia.org)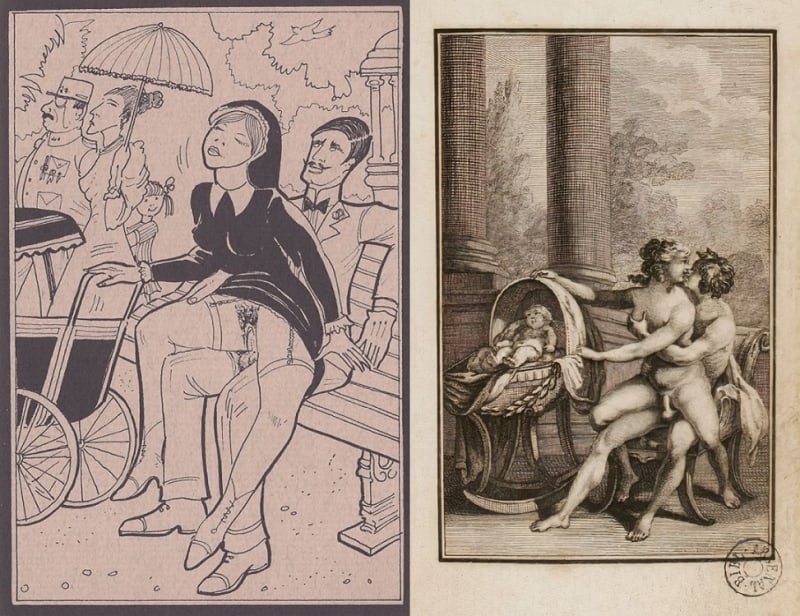 Fig. 5. Left: Garnon, 132 Love Poses (corquevols.blogspot.com); right: Antoine Borel, L'Aretin Français, Figure XVI (Wikipedia.org)
The Voyeurs and The Babies
Borel and Garnon obviously differ in their approach to voyeurism. While in Borel's engraving, the only voyeur is the viewer, Garnon depicts witnesses of the act almost in every piece, which is common practice for Shunga. The seated intercourse in the park may be seen as another reference to L'Aretin Français (fig. 5). The woman moves a stroller (in the case of Borel - a cradle) while the man is moving the woman. Borel portrays the scene as an intimate moment of married life. Garnon makes it an amusing theater attraction for a prudent family in the background. Their daughter is the only person who openly enjoys the scene as she seems to finally understand where do babies come from.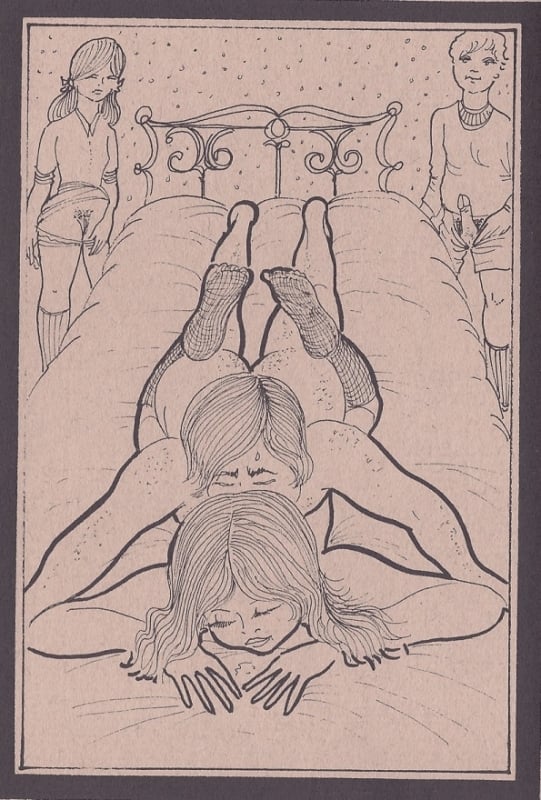 Fig. 6. Curious kids watching adults' copulation.
Resemblance to Shunga
Despite the genre limitations, the masters of Shunga used all possible and impossible techniques for every image to be one of a kind. They worked on colors and patterns, composition, and plot. The unusual perspective was also among the methods to grab the viewer's attention. Those followers of Shunga Gallery who've checked out Marijn's article devoted to encounters under a mosquito net probably remember the stunning design 'Two Mosquito Nets' that belongs to either Kunisada or Kuniyoshi (fig. 8). Here we see a female voyeur listening to what's going on in another room. The busy couple is depicted perpendicularly to the plane of the image, which makes the whole picture quite remarkable. This technique is often used in the Poses, as well as close-ups of genitals. The world of bizarre copulations seems to be floating indeed as Garnon always plays with shapes and angles. Each scene of intercourse is portrayed as if it took place in the cabin of a mad ship traveling through centuries.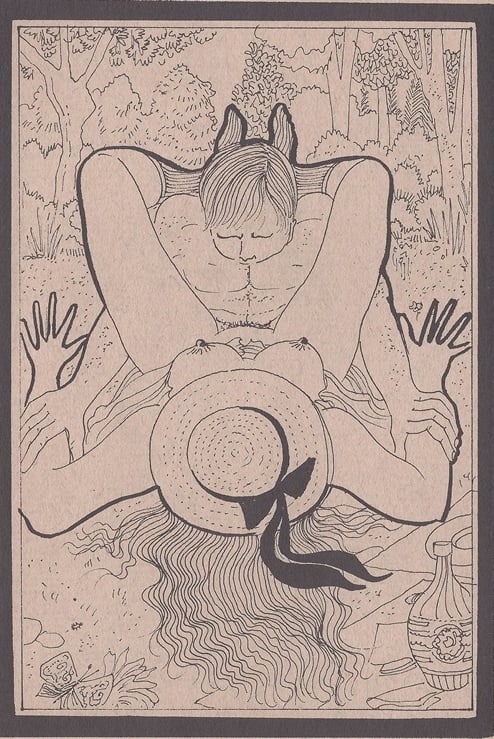 Fig. 7. Copulation at the picnic.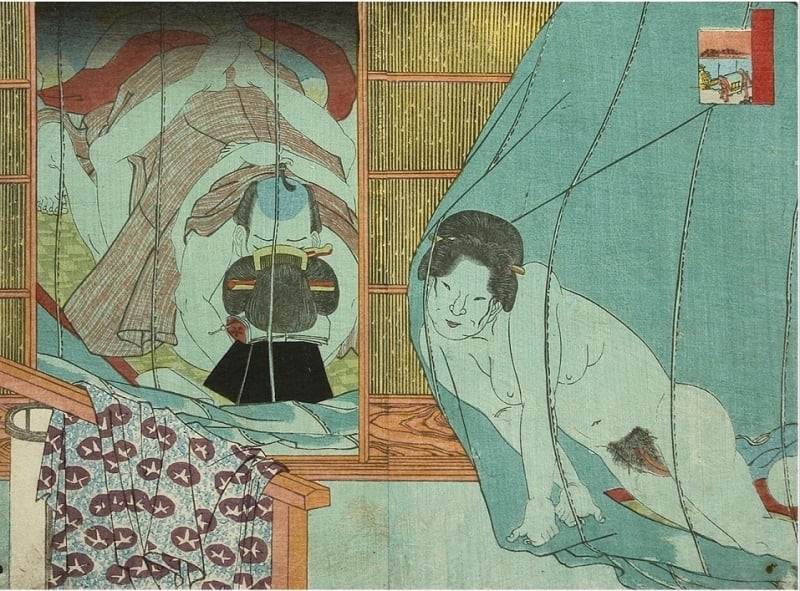 Fig. 8. 'Two mosquito-nets' (c.1835) from the series 'Hana no miyakoji' by either Utagawa Kunisada or Kuniyoshi.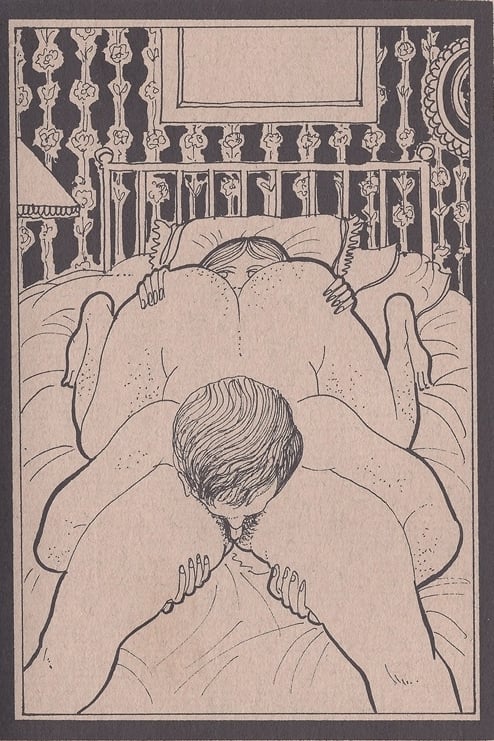 Fig. 9. 69 pose.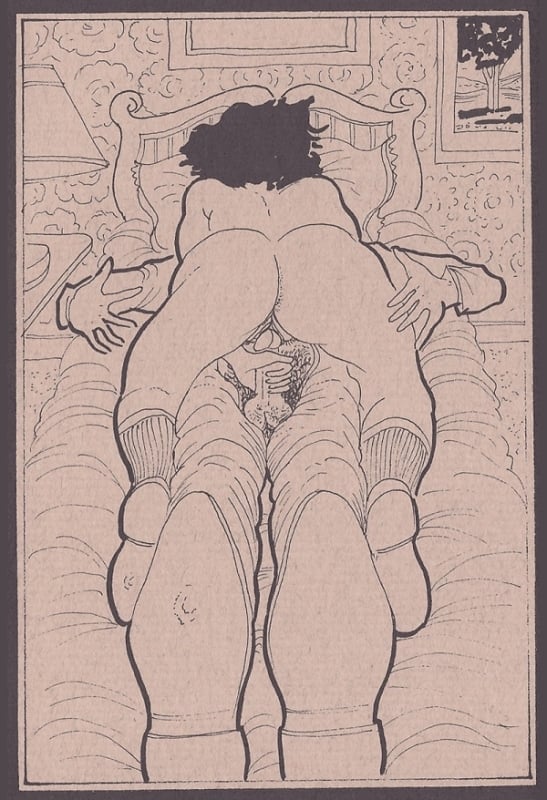 Fig. 10. Copulation in a cowgirl position.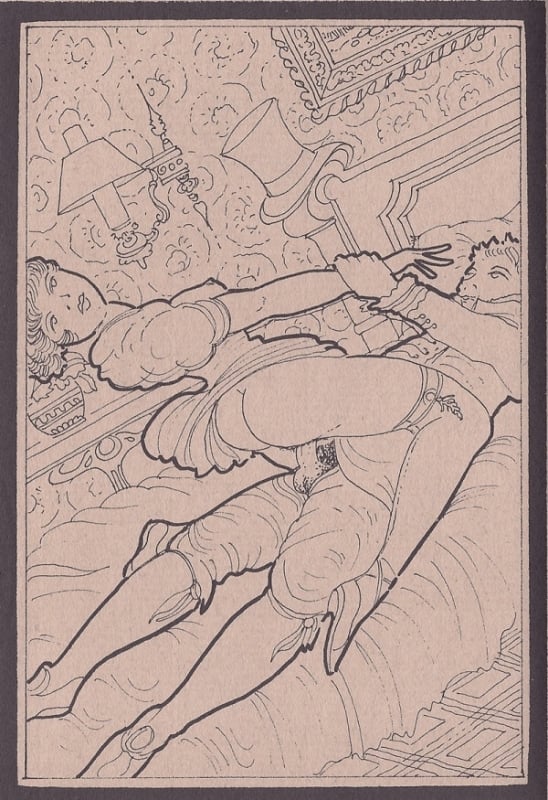 Fig. 11. Cowgirl position.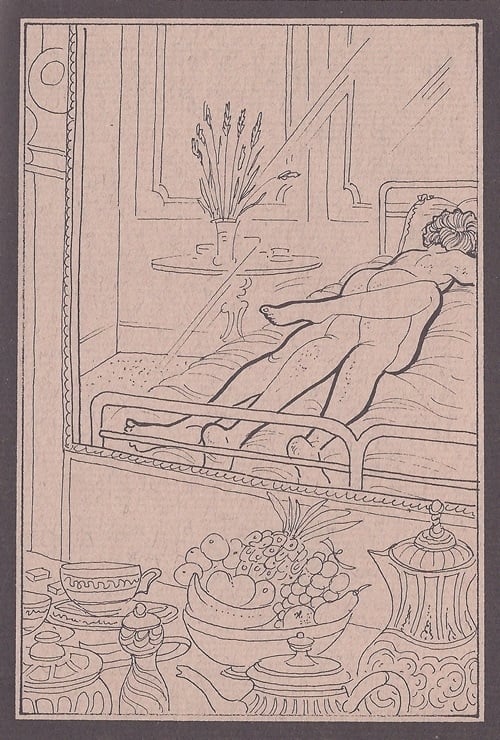 Fig. 12. Missionary pose.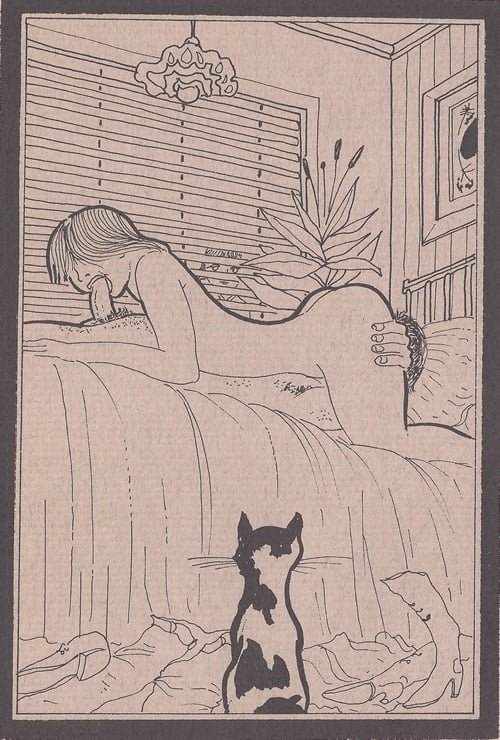 Fig. 13. 69 pose with a cat as a witness.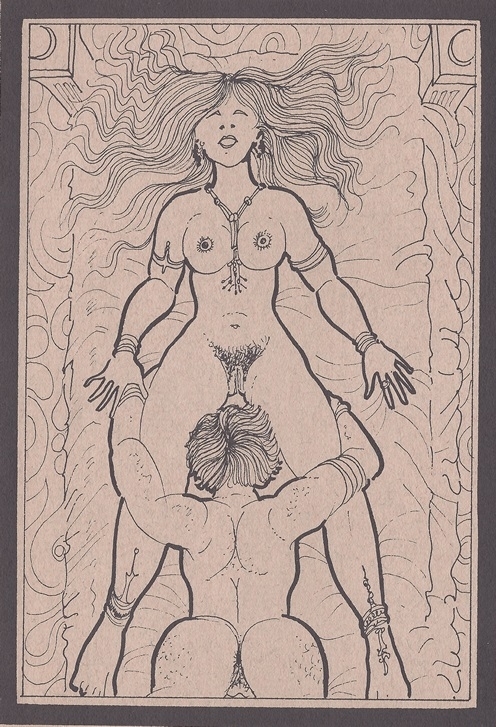 Fig. 14. Cunnilingus, view from above.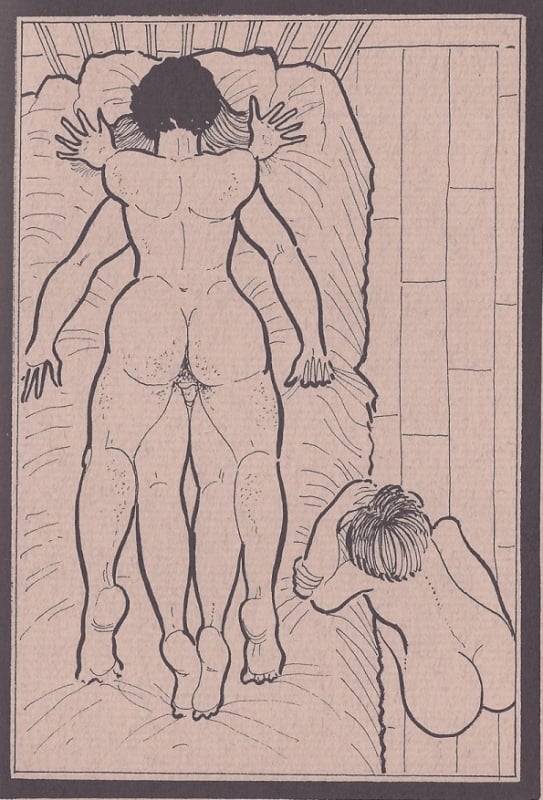 Fig. 15. Missionary pose with a voyeur watching the process.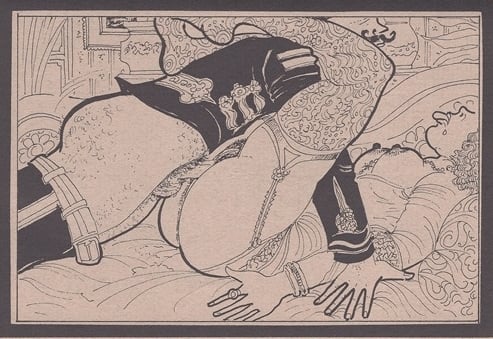 Fig. 16. Missionary pose.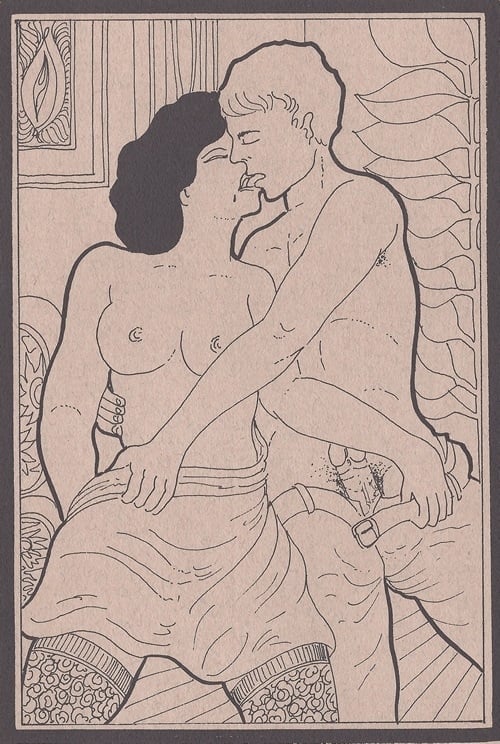 Fig. 17. Foreplay.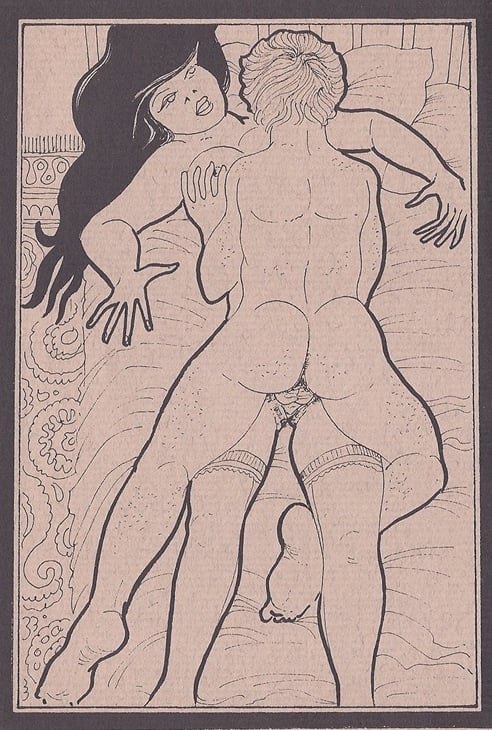 Fig. 18. Missionary pose, view from above.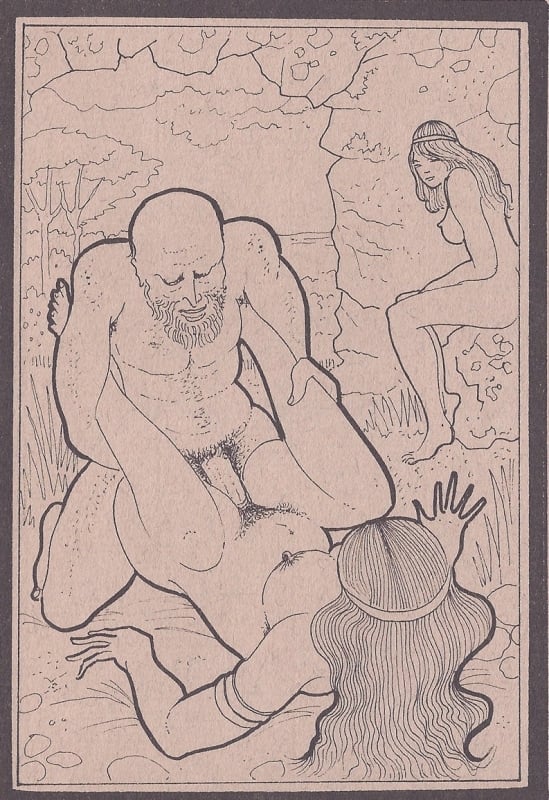 Fig. 19. Missionary pose with a kneeled male partner.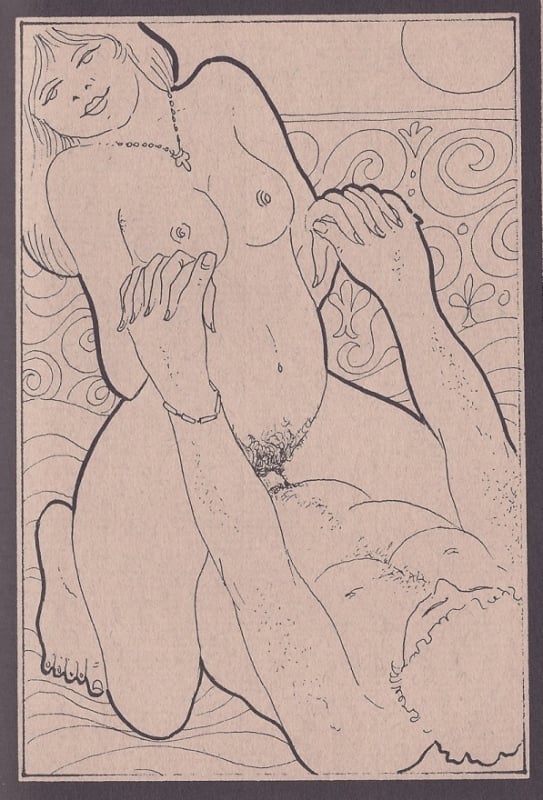 Fig. 20. Cowgirl position.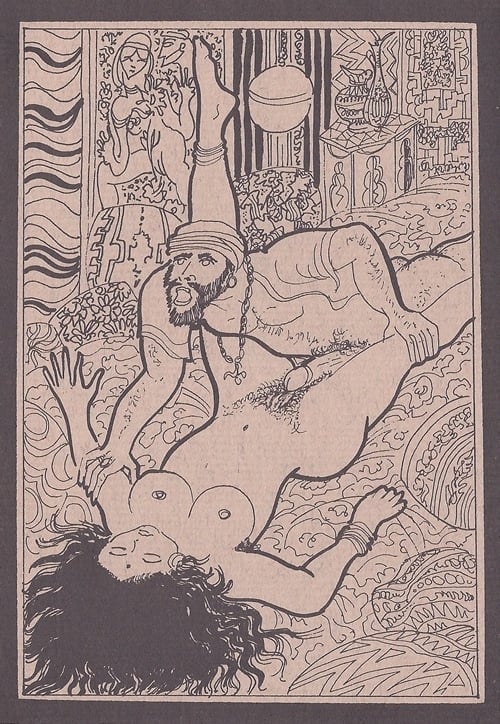 Fig. 21. Odalisque. Copulation in a missionary pose.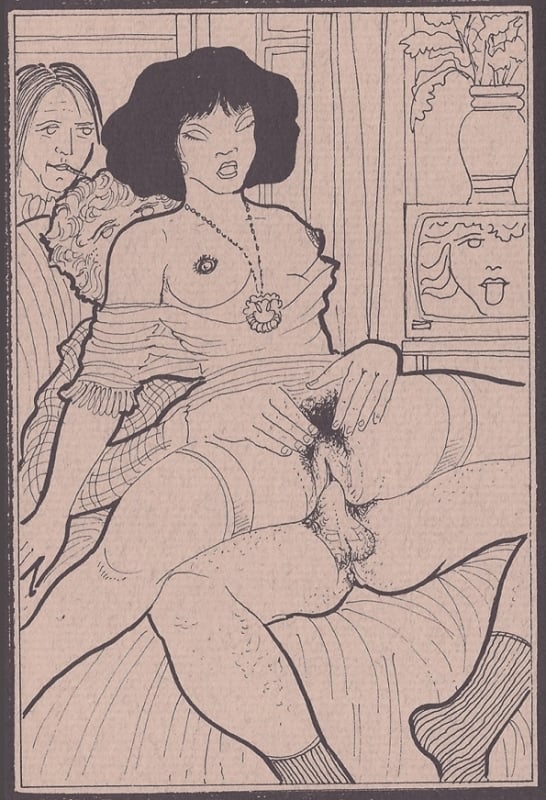 Fig. 22. Seated copulation with TV and a passer-by looking in the window.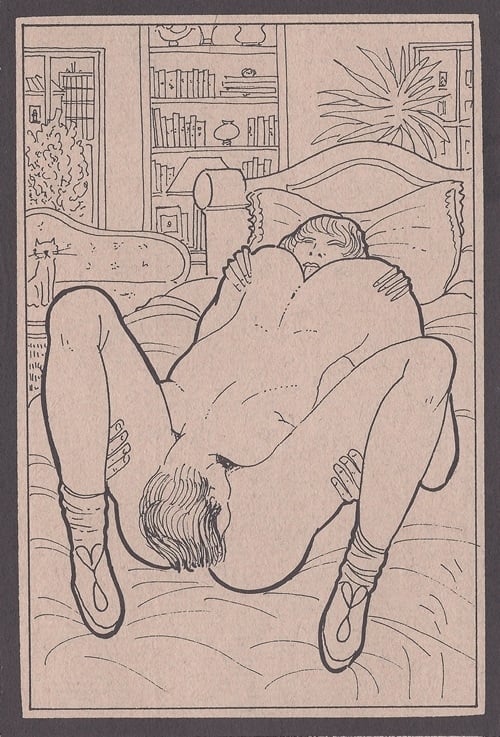 Fig. 23. 69 pose watched by a cat.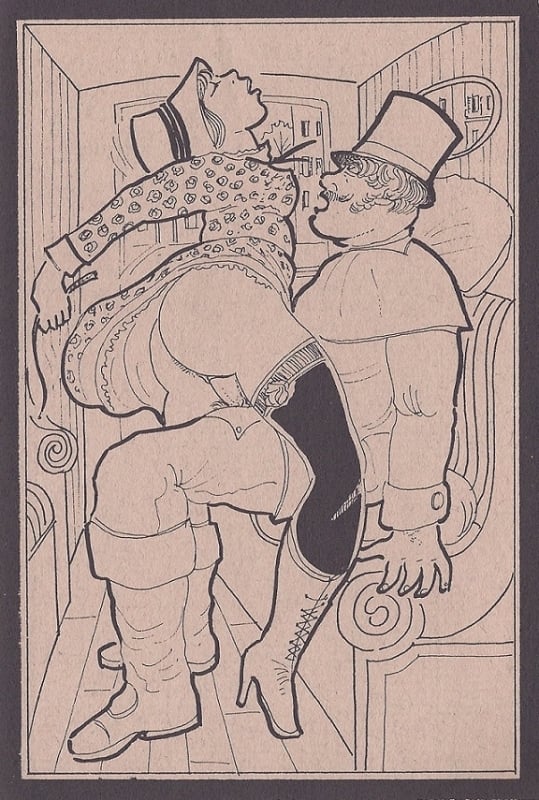 Fig. 24. Seated copulation in the carriage.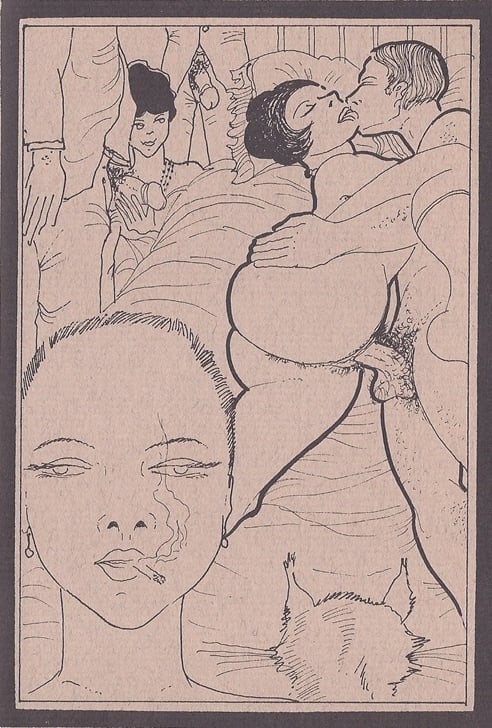 Fig. 25. Party at the brothel.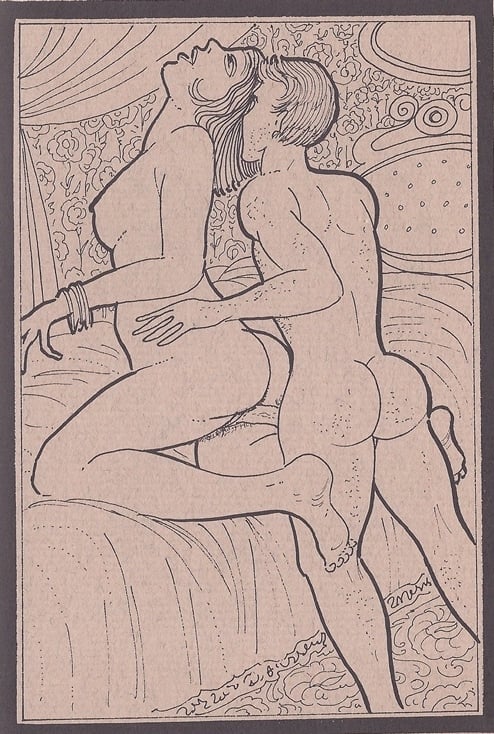 Fig. 26. Penetration from the rear with a female partner kneeled.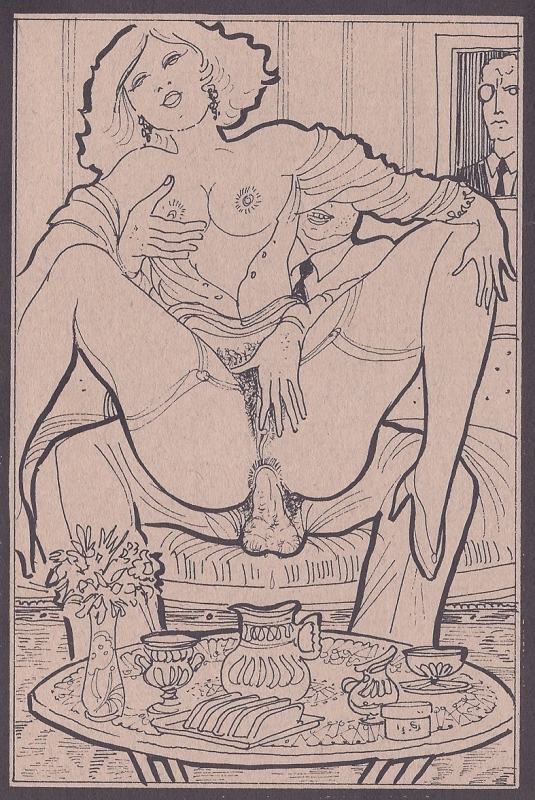 Fig. 27. Anal sex with vulva stimulation.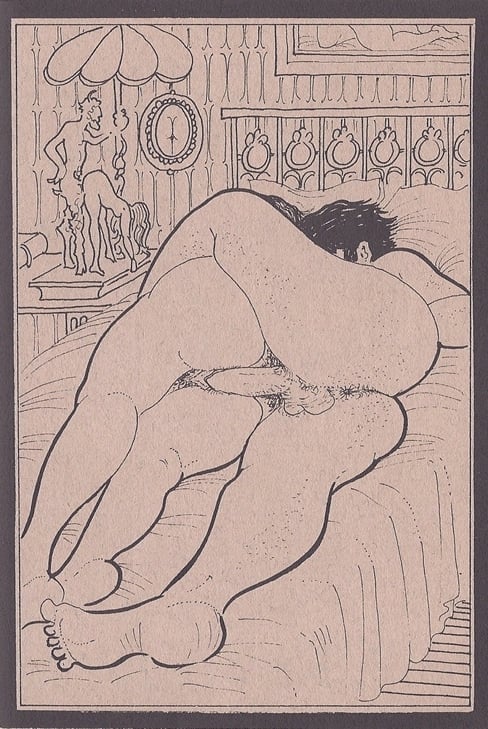 Fig. 28. Spooning position.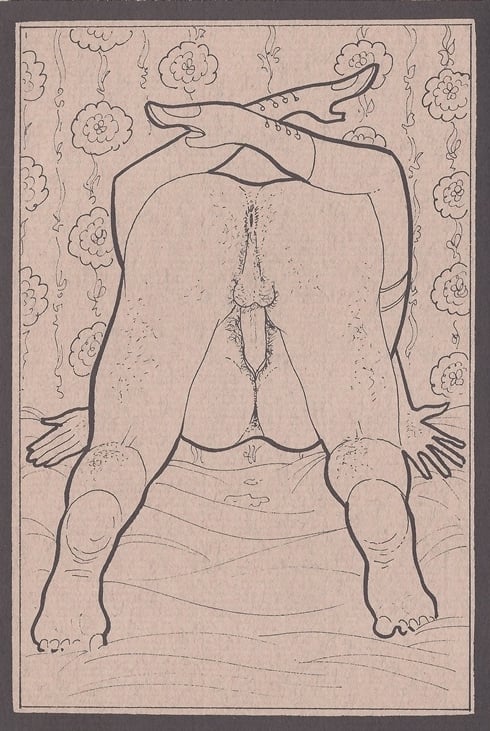 Fig. 29. Missionary pose, view from behind.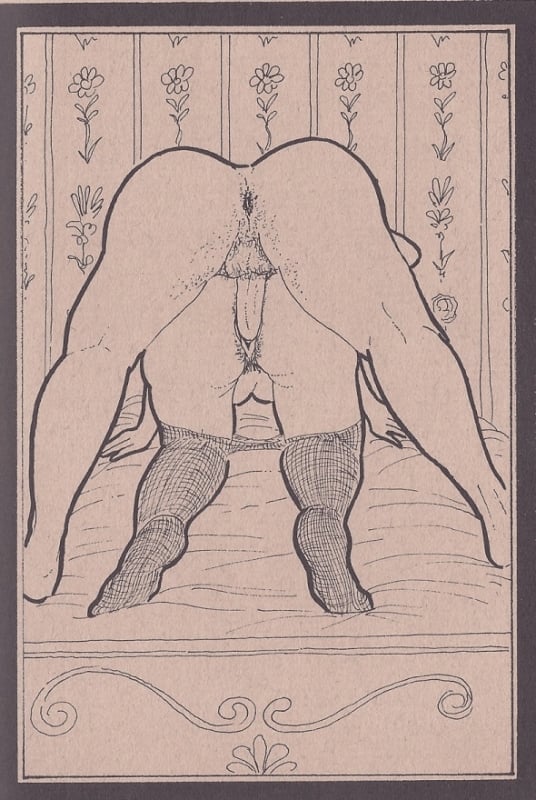 Fig. 30. Doggy-style, view from behind.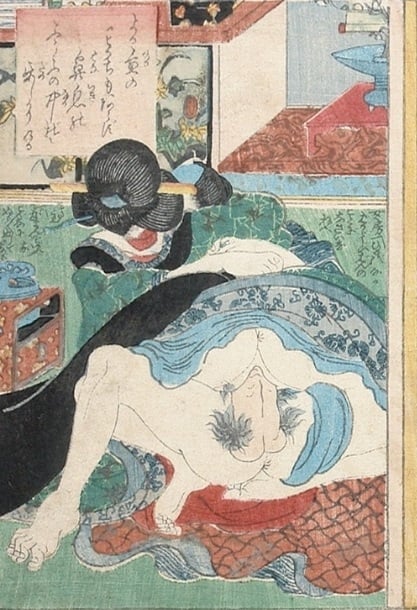 Fig. 31. Koikawa Shozan, Copulation with hidden faces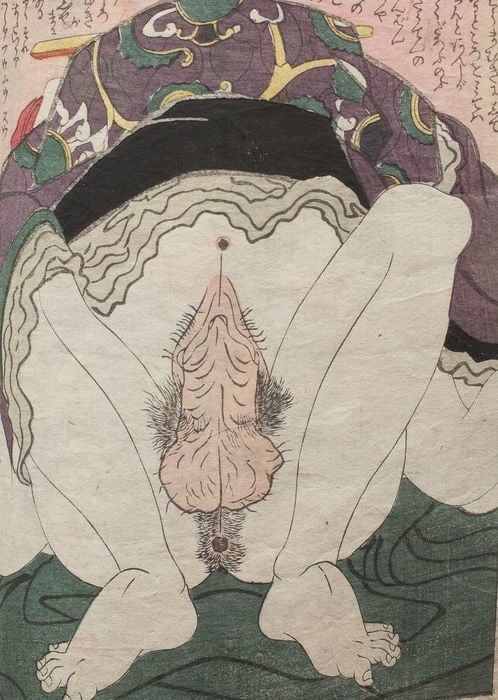 Fig. 32. Keisai Eisen, cowgirl position, view from behind, (c.1810s) from the series 'Ehon koi no misao (Manipulations of Love, an elegant book)'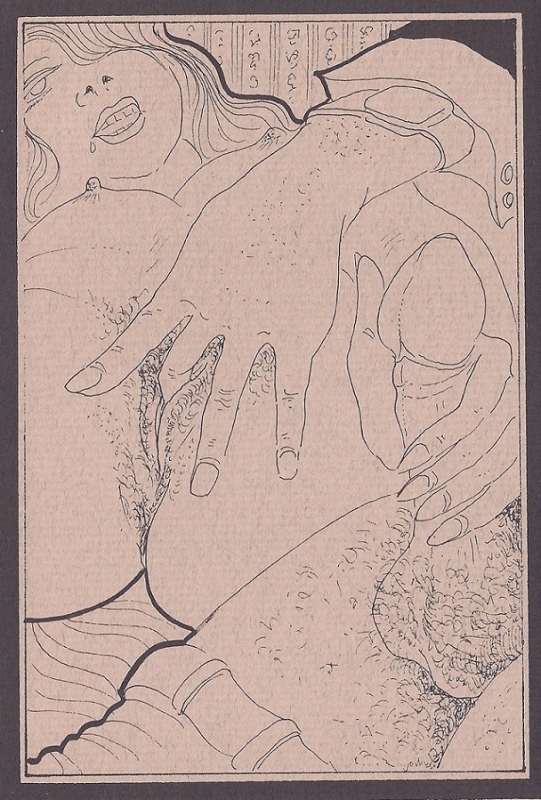 Fig. 33. Close-up of genitals, foreplay. The pattern of the wallpaper in the background slightly resembles Japanese letters.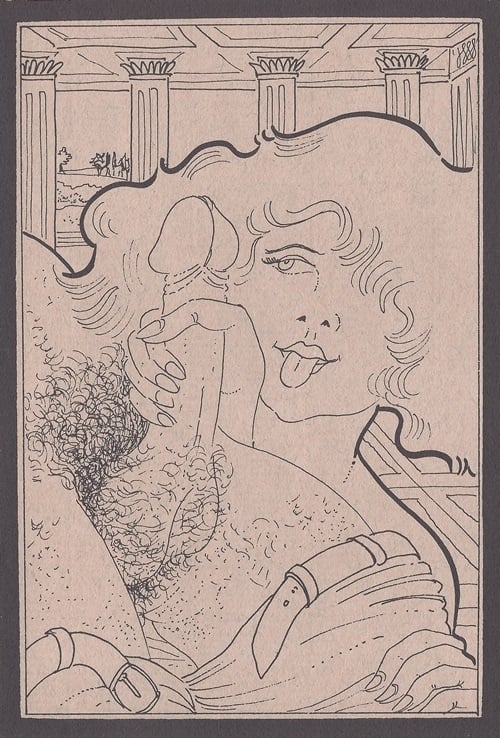 Fig. 34. Preparation for fellatio.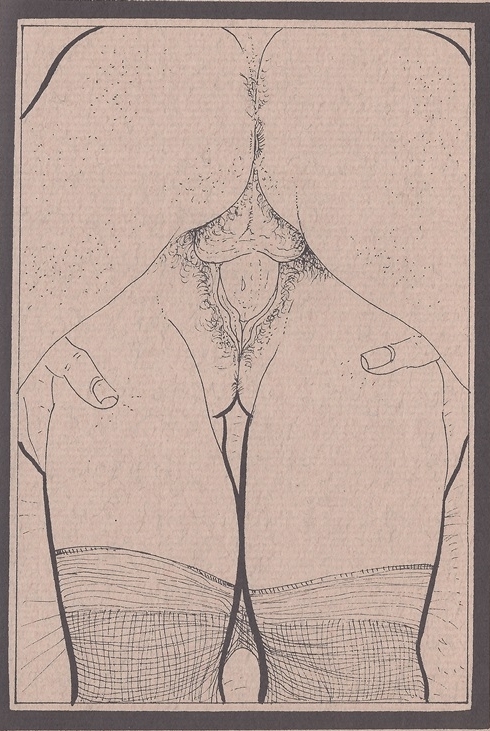 Fig. 35. Close-up of a missionary pose.
Click HERE for the second part on the set in which we're going to have an extensive look at bizarre copulations and curious correspondences with modern art!
Or click HERE and check out a sensual Kuniyoshi print with a secret encounter taking place in a restaurant...!!
Sources: honesterotica.com; Garnon's images are taken from corquevols.blogspot.com
Let us know what you think about Garnon's 123 Love Poses in the comment box below....!!