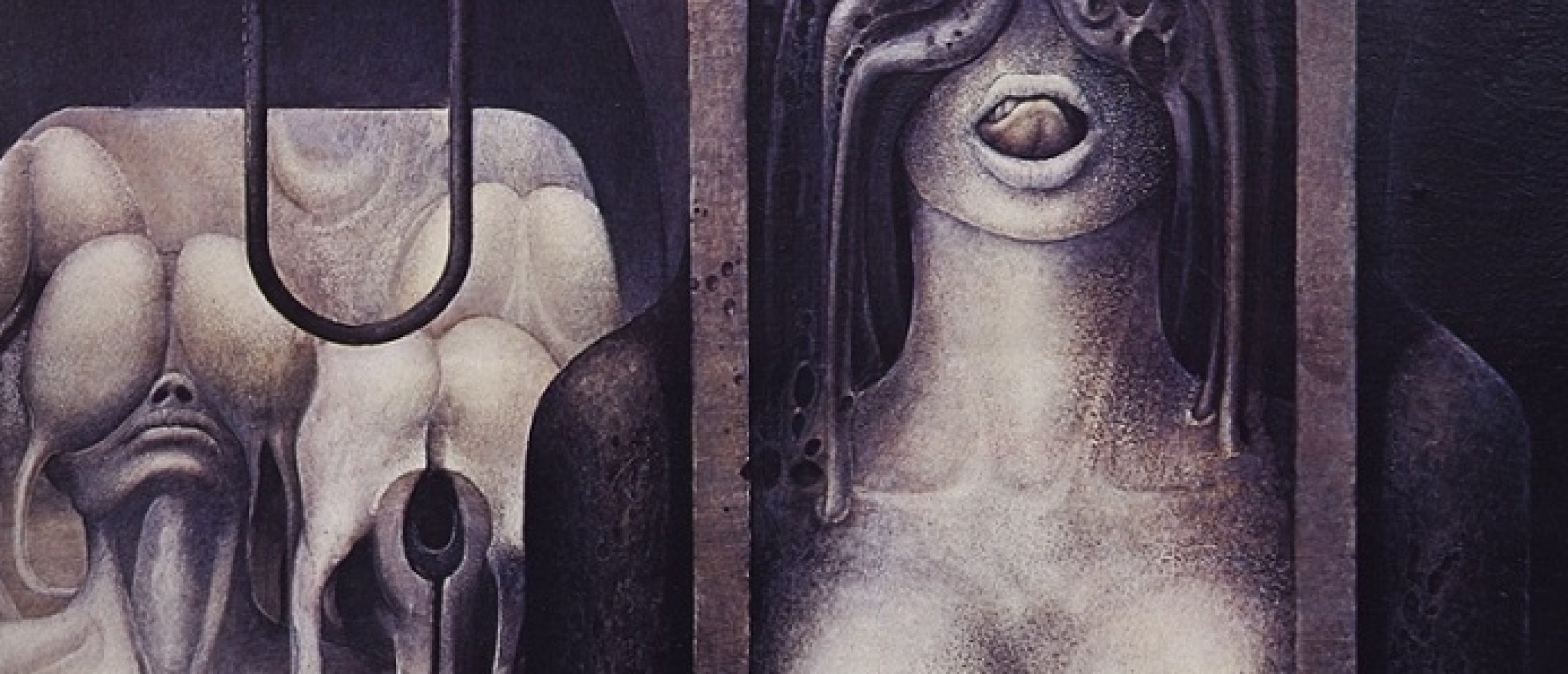 The Biomechanical Obscenity In the Work of H.R. Giger
When we watched the film "Alien" (1979), directed by Ridley Scott, we might not have realized it, but it's there: an imposing phallic structure forming the head of the alien creature (Fig.1) that relentlessly pursued the crew of the Nostromus spaceship. Since the scenes featuring the creature were often shrouded in dim lighting, this detail escaped our notice. Additionally, the inner openings of the alien ship resembling a vaginal form. These sexual allusions are not uncommon in the creations of Swiss artist H.R. Giger, who was responsible for designing the alien and a portion of the set. Indeed, sexual themes are a distinctive characteristic of his work, which is renowned for its airbrushed images blending human bodies with machines, a style known as "biomechanics."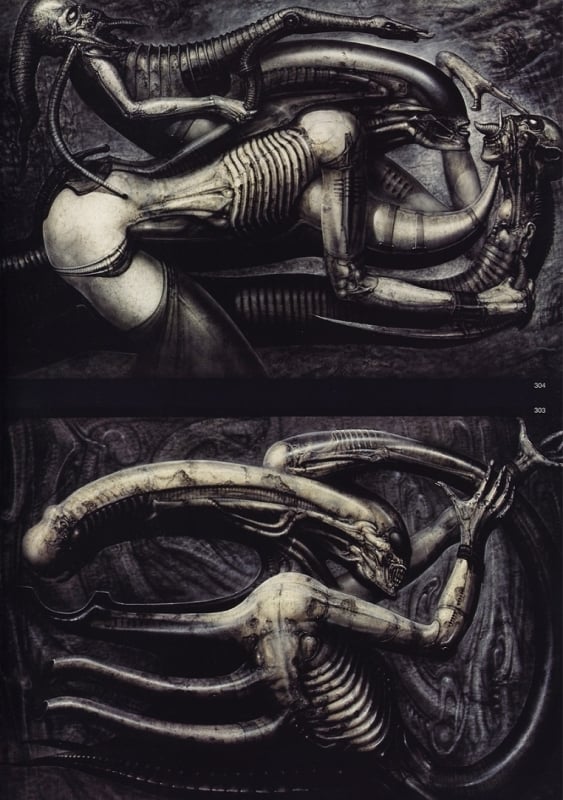 Fig.1.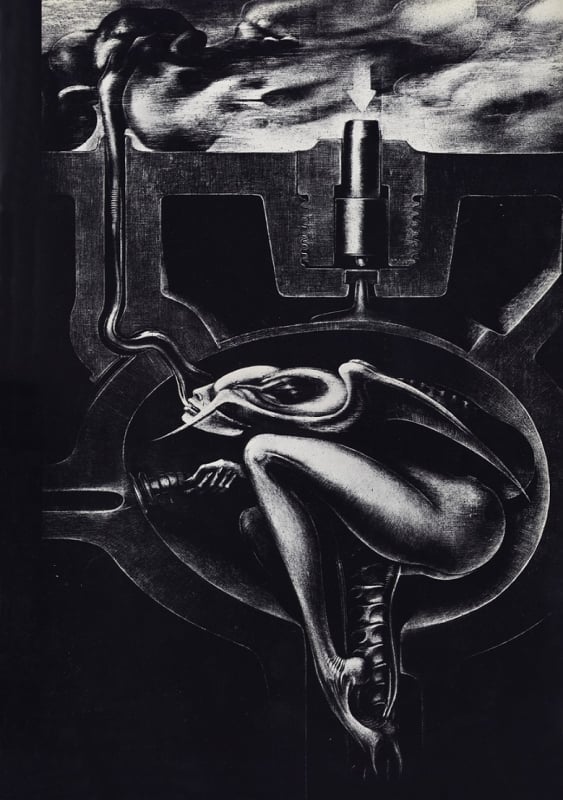 Fig.2.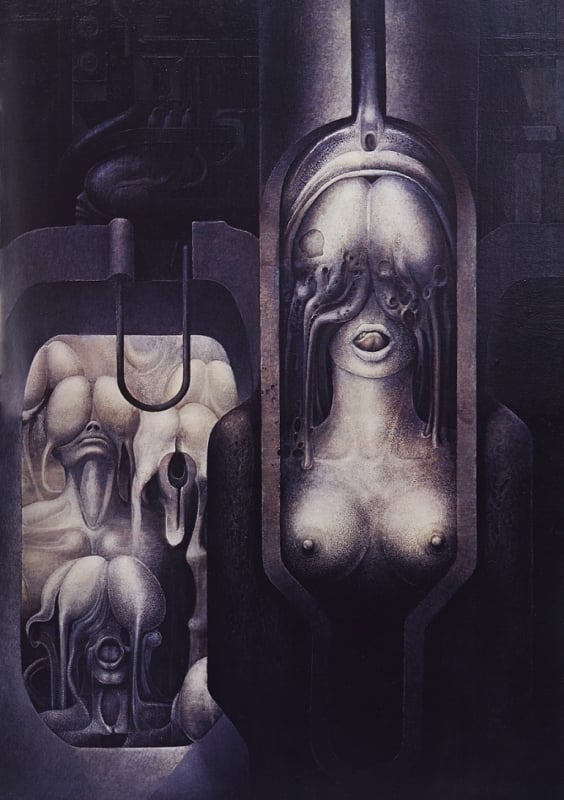 Fig.3.
"Breadless" Profession
H.R. Giger was born in Switzerland in 1940. His father, a pharmacist, initially discouraged him from pursuing a career in art, considering it a "breadless" profession. However, in 1962, Giger moved to Zurich and graduated in architecture and industrial design from the School of Applied Arts in 1966. After graduation, he worked as a designer for Andreas Christen, contributing to an office furniture program for Knoll International. That same year, he met actress Li Tober, with whom he fell deeply in love and held his first exhibition at the Galerie Benno in Zurich. Giger, with the assistance of his friend and collector HH Kunz, also produced posters of his work, which were distributed worldwide, contributing to his recognition.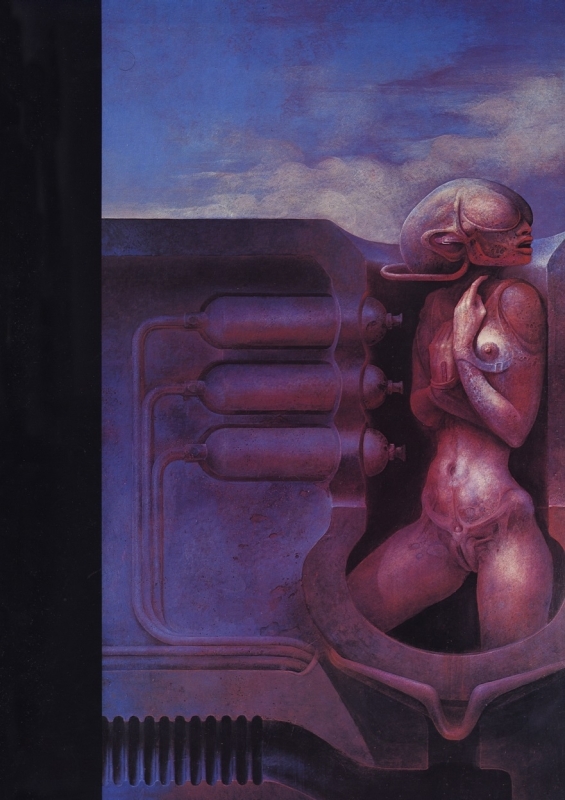 Fig.4.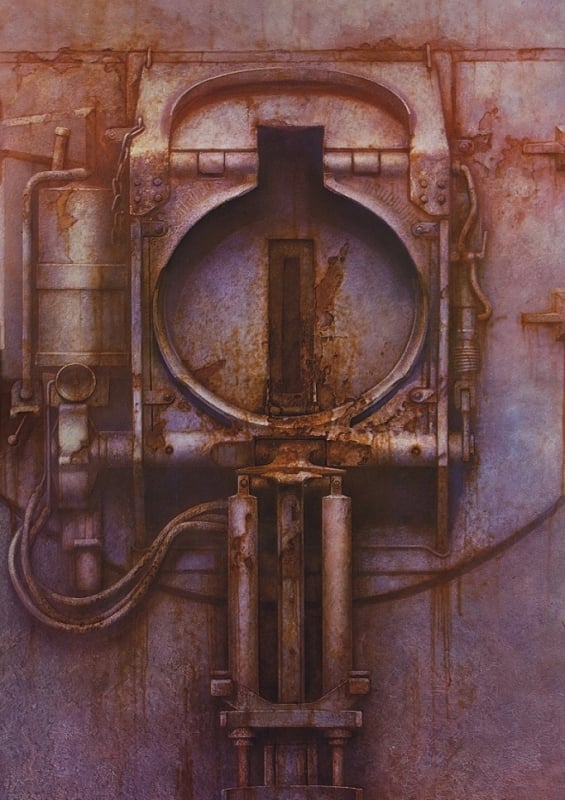 Fig.5.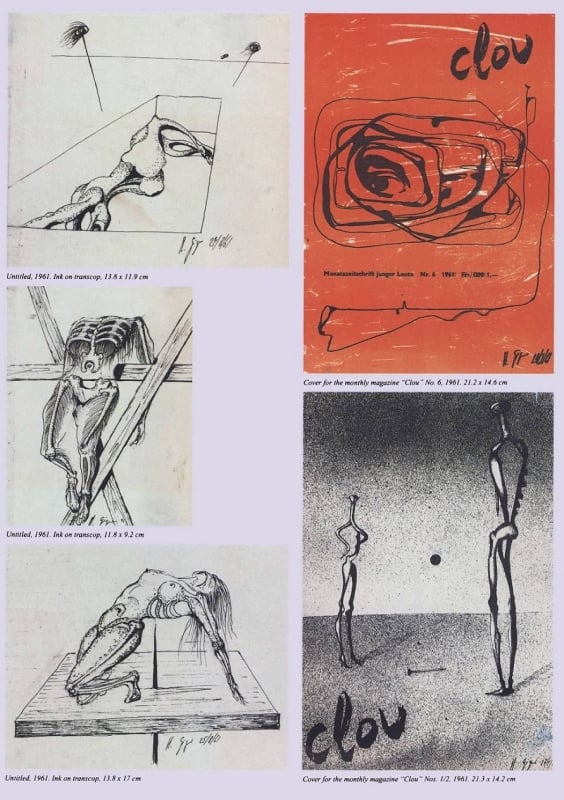 Fig.6.
Nightmarish Atmosphere
Giger initially began his artistic journey with ink drawings before transitioning to oil paintings. However, his preference for the airbrush led him to create monochromatic compositions depicting landscapes immersed in a nightmarish atmosphere. Furthermore, he experimented with pastels, markers, and paint in his creative pursuits.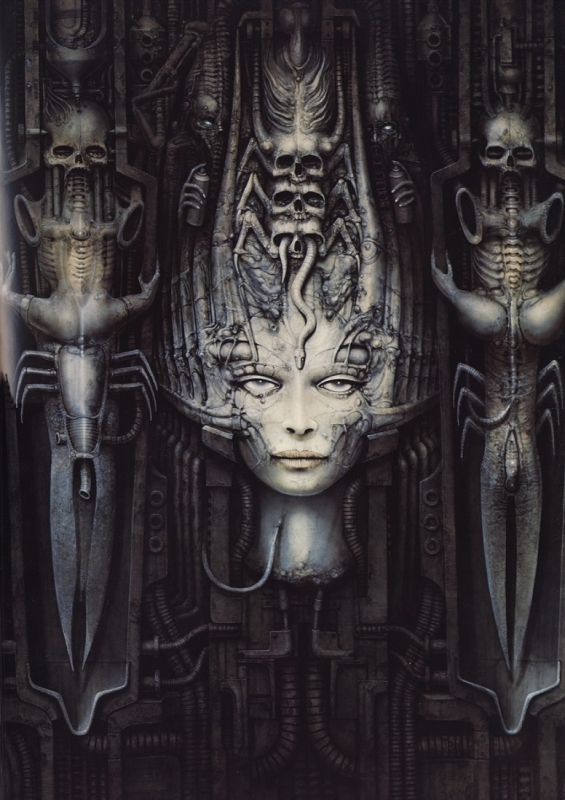 Fig7.  Li II (work 251) (1973/1974)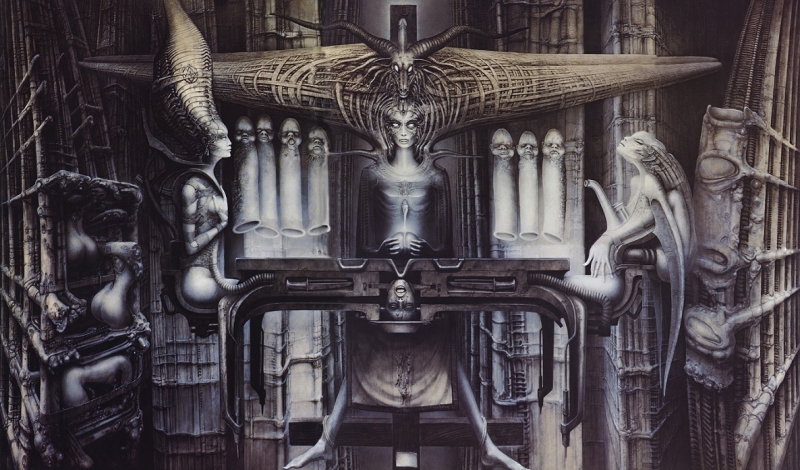 Fig.8.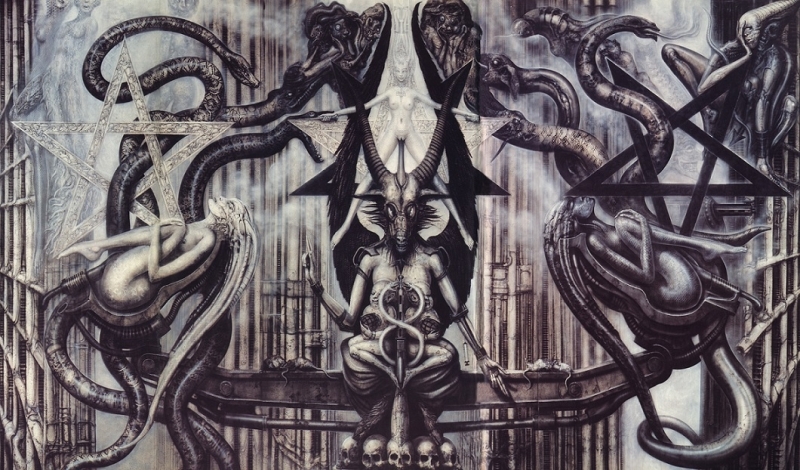 Fig.9.
Oscar For Special Effects
In 1978, H.R. Giger published his book "Necronomicon," inspired by the writings of H.P. Lovecraft. The book came to the attention of Dan O'Bannon, who shared it with Ridley Scott. The English filmmaker was so captivated by Giger's work that he promptly enlisted him to work on the film "Alien." His contributions to the film earned him the Oscar for special effects in 1979, thrusting him into the limelight but also burdening him with numerous interviews about the film.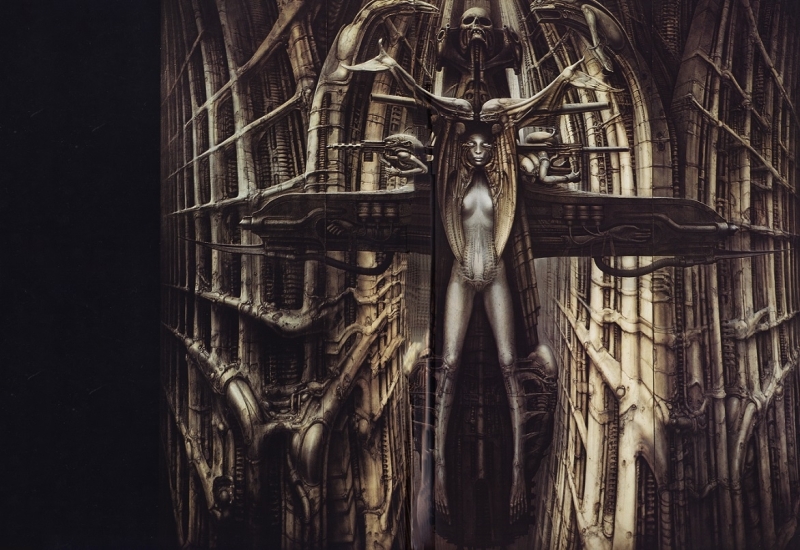 Fig.10.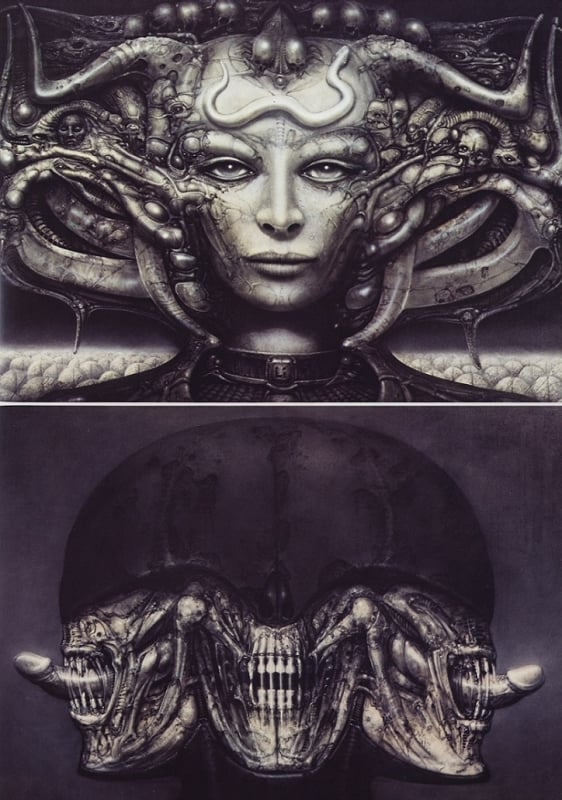 Fig.11. Upper image : 'The Spell', H.R. Giger. The depicted woman was Giger's partner, Li, who died in 1975.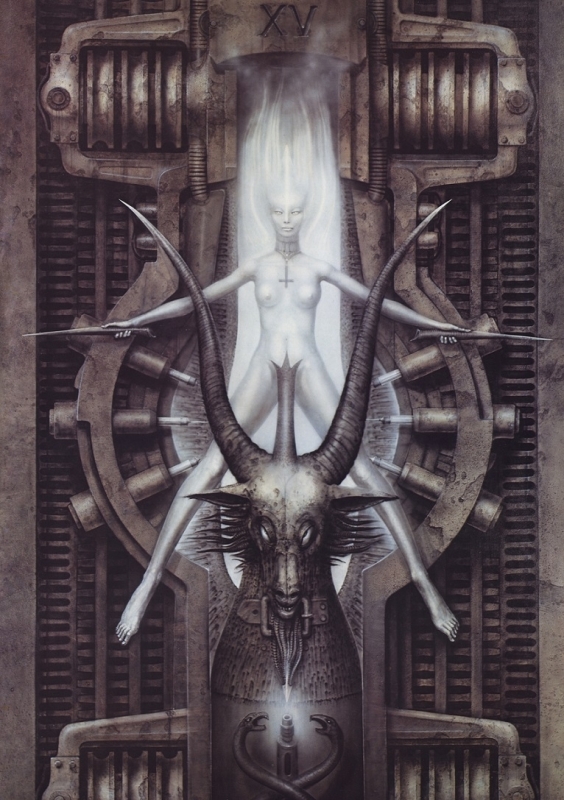 Fig.12.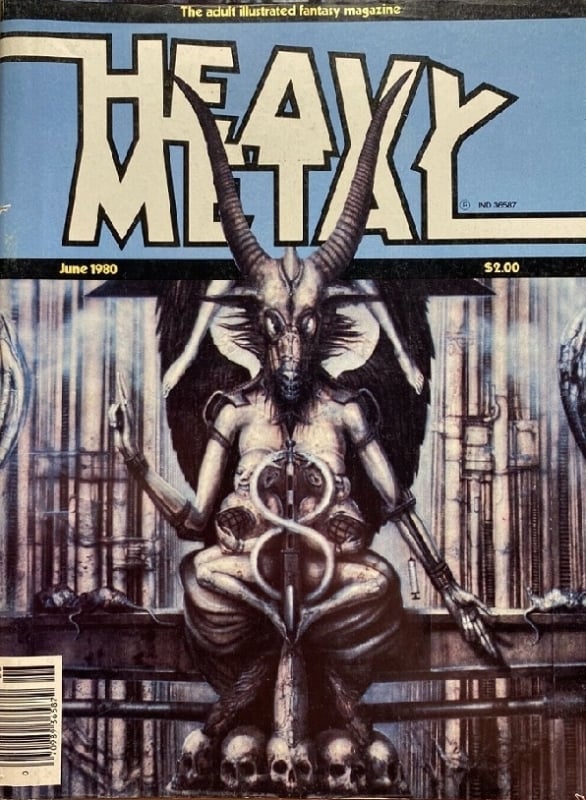 Fig.12a. Cover illustration for Heavy Metal Magazine, Volume 4, nr. 3 (June 1980)
Demonic Attributes
While the erotic and sexual elements of Giger's work are somewhat subdued in cinema, they are essential components of the artist's imagination, as evident in his most well-known books, "Necronomicon I and II." Through biomechanical art Giger crafted enigmatic forms and structures, aiming to captivate viewers with figures bearing alien and demonic attributes. These beings are depicted in poses not intended to arouse but rather to invite contemplation of bodies fused with machines, entangled with grotesque entities. Amidst the orgy of monochromatic tones, the image of Li Tober appears recurrently, perhaps serving as a means the artist to deal with the suicide she committed in 1975, which left a profound impact on him.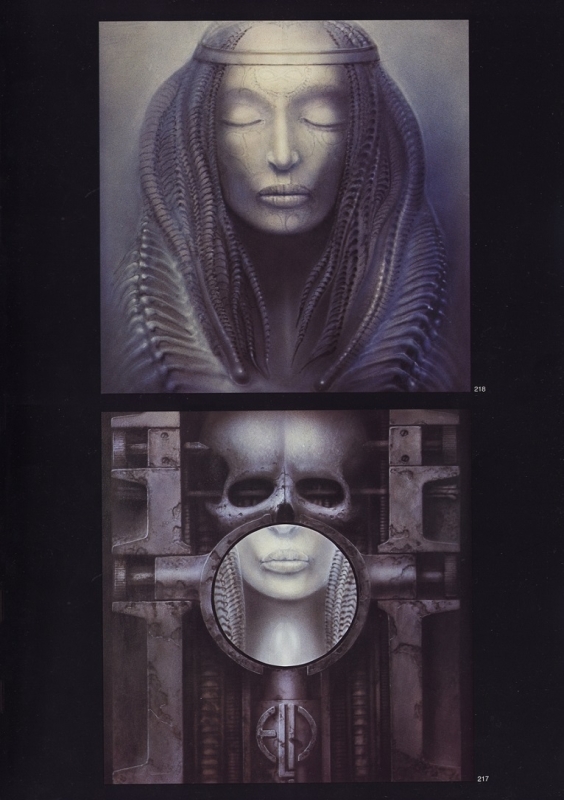 Fig.13.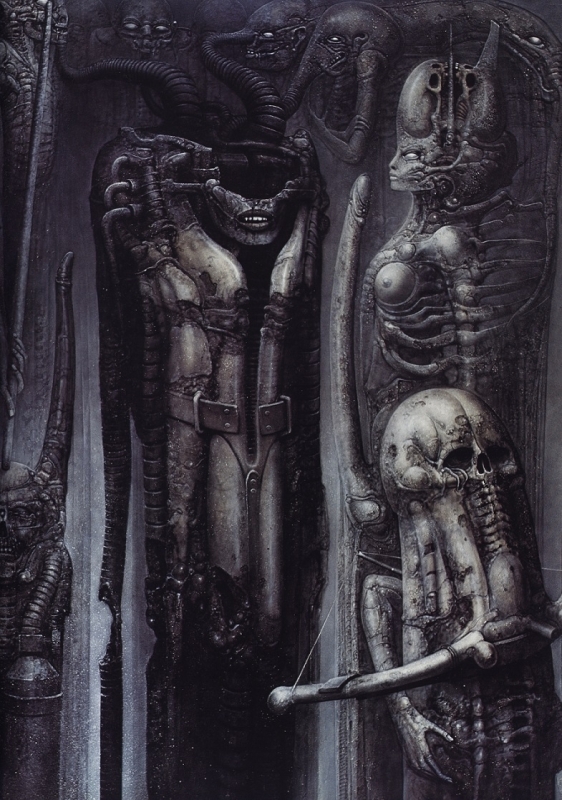 Fig.14.
In the exclusive Premium edition of this article more on Giger's choice of abandoned factories and desolate settings, his inclusion of gigantic phalluses, his portrayals of bestial nature, views on body and machines, and much more of his artwork.
Click HERE for the erotic labyrinthic bodies of the German painter Sibylle Ruppert