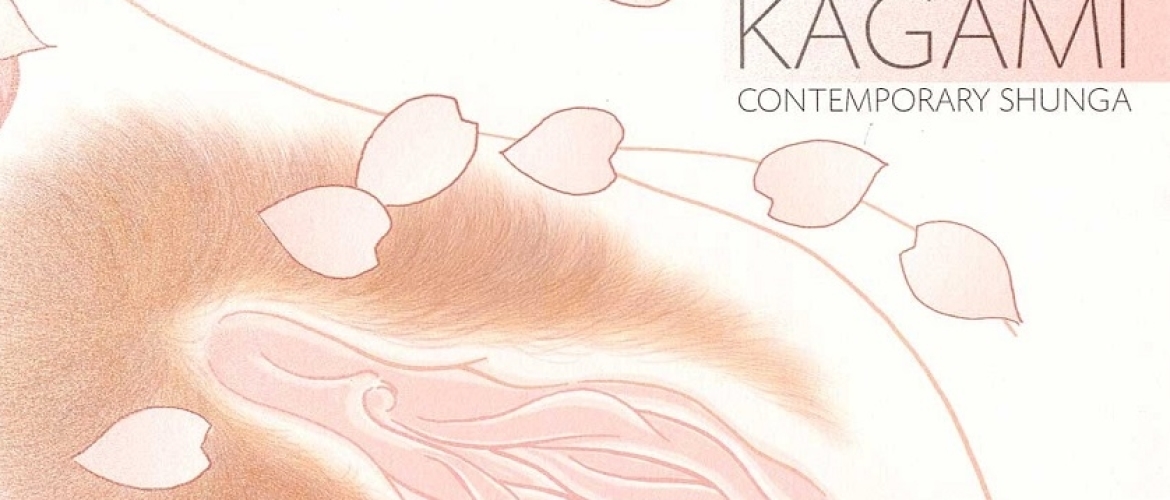 Review of Senju's New Book Kagami: Mirror Images of a Sensual World
This week I received the last book by the Swedish artist Senju Shunga (1968). Senju is a semi-retired tattoo artist who fell in love with shunga and dedicated his paintings to this art form ever since. This 144-page book is printed on high quality paper with thread bound softcover and fold-out flaps that depict the art of Senju. My father who is originally a bookbinder (and critical when it comes to this topic) was very impressed with the layout and the printing of the book.
59 Paintings
It contains full page (sometimes 2 pages) images with explanatory texts of his total body of work (59 paintings) from the moment he started painting his first shunga in late December 2012 until 2018. It is the first book that Senju and his wife Anna Sandberg have published (under the name of Okaasan Books). The beautiful meditative B&W photography has been done by the artist himself.
Thought-Provoking
Each painting is described in great detail and the artist's own text is accessible and shows a deep understanding of Japanese culture (such as customs and mythology) and of shunga in particular. I am fairly at home in this art form but I still found new insights. Also his views on sex and sensuality are insightful and thought-provoking.
Like a Glaze
In the foreword he explains his need to create the book: 'Creating erotic art has also expanded my thinking as the subject matter itself gives rise to so many questions regarding the human heart. As I paint, my inner dialogue is ceaseless and in this book I have tried to put some of these words to the paper. I feel the texts accompanying the paintings works like a glaze further enhancing the beauty and meaning of each individual work.'
Impression
To give an impression of the contents I have included one of the shorter explanatory texts on the 'Juunigatsu (december)' painting as recorded in the book:
"A severed head on a snow covered pine branch. The forest is powdered white and still in the silent December afternoon and only a solitary crow is there  to keep her company. Muffled sounds as snow topples to the ground in sprays of silver, the hospitality of the ancient trees has reached their limit. Tomorrow winter will come asking for shelter and a place to rest yet again in a struggle that will continue until March.
The air is filled with a strange humming sound, familiar, occasionally intensified into a hurried whistle as the wind chases itself in, between and around the wet, dark and gnarled trunks huddling close together.
A solitary black crow is her only companion, perched high, like a patch of midnight waging war on the short daylight. Perhaps it is in the mourning, holding back pearly tears of loss and regret. Most likely it is invited for dinner, just now so struck by luck that it dares not move at all. Of all the things alone and lost in these woods, these two can now count themselves found. An unlikely pair of friends on a snow covered branch of pine."
Collector's Item
Since the ever increasing interest in his art it's not difficult to predict that this finely printed book, issued in a limited edition of 1000 numbered copies, will be a collector's item in the near future.
Conclusion
If you're a fan of his art and shunga, like I am, and eager to find out Senju's motives and thoughts behind his art, then this book is an absolute must have.
Rating: ****/*****
On the following page you can find order details for the book…!!!
Click here if you want to explore more of Senju's Art…!!!