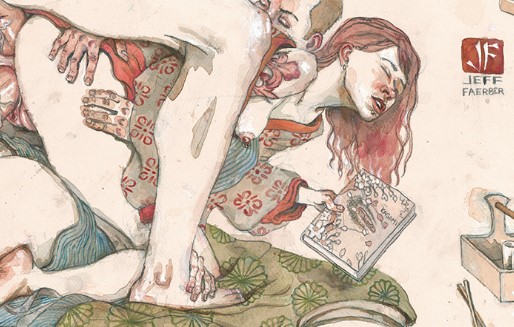 The Neo Shunga Movement: Jeff Faerber Promotes Senju Shunga's Kagami
The neo shunga artist Jeff Faerber sent me a picture of his most recent work featuring a sensual threesome. The young woman who gets DP'd holds a book in her hand that was released earlier this year and that inspired Jeff. The title is 'Kagami – Mirror Images of a Sensual World' and was written, illustrated and published by the Swedish artist Senju Shunga.
Click HERE and check out a review on the book the woman is holding…!!
Or click HERE for more exciting neo shunga art…!!!
Who is your favorite modern shunga artist?