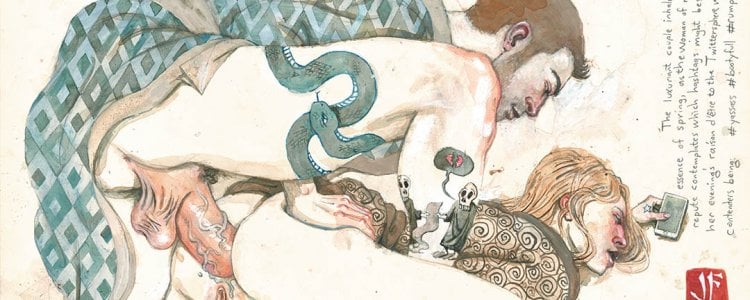 Jeff Faerber's Twitter Feed Shunga, Grim Reapers and Serpent
Jeff Faerber's freshly released new shunga painting…
Fatalistic Tattoo
A female keeps track of her Twitter feed while being anally penetrated from behind. The male sports a fatalistic tattoo on his calf with two grim reapers holding a long list of victims whose heart he broke.
Serpent
The tattooed serpent on his upper leg, that could refer to the trickster of the Garden of Eden, also promises little good about his morals.*
Click HERE for more of his enticing art…!!
*These are my own interpretations of this work