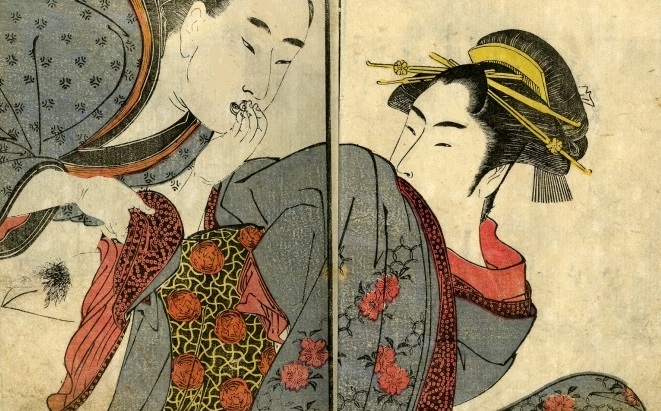 Kuniyoshi Makes A Low Bow to Utamaro
The erotic designs below by consecutively Utamaro and Kuniyoshi are groundbreaking works within shunga. The first design is constantly from Utamaro's 'Ehon kiku no tsuyu (Picture -book: Dew on the Chrysanthemums)' from 1786 and the subsequent design is an interpretation by Kuniyoshi as displayed in his famous 'Edo Brocades, The Eastern Library' that was issued in 1838.
Click HERE to discover more interesting content on Kuniyoshi's erotic art…!!!