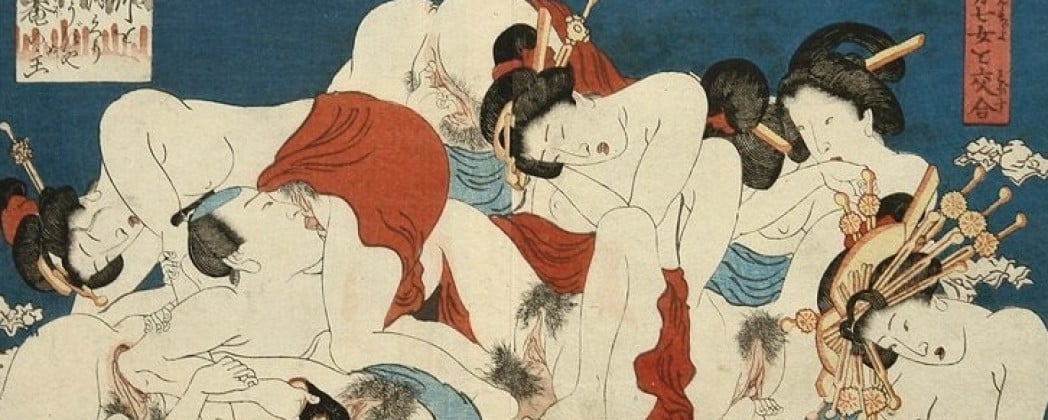 Shunga Depicting One Passionate Man Having Sex with Multiple Women
When I was doing some research to prepare for this post I was looking for what would be considered the ultimate male sex fantasy. According to one of the articles I came across (you can find it here) among the most common ones is the ménage à trois (threesome) with two females.
Sex-Hungry Women
Most of the following shunga scenes are superlative in depicting one male with multiple women. With the help of some sex toys some of the insatiable male heroes are even capable of satisfying up to ten sex-hungry women. At the end of the article you can check out the absolute master Kiyohito …
Click HERE now to check out a design featuring the notorious swindler Kiyohito who is making love to 13 courtesans at once…!!!