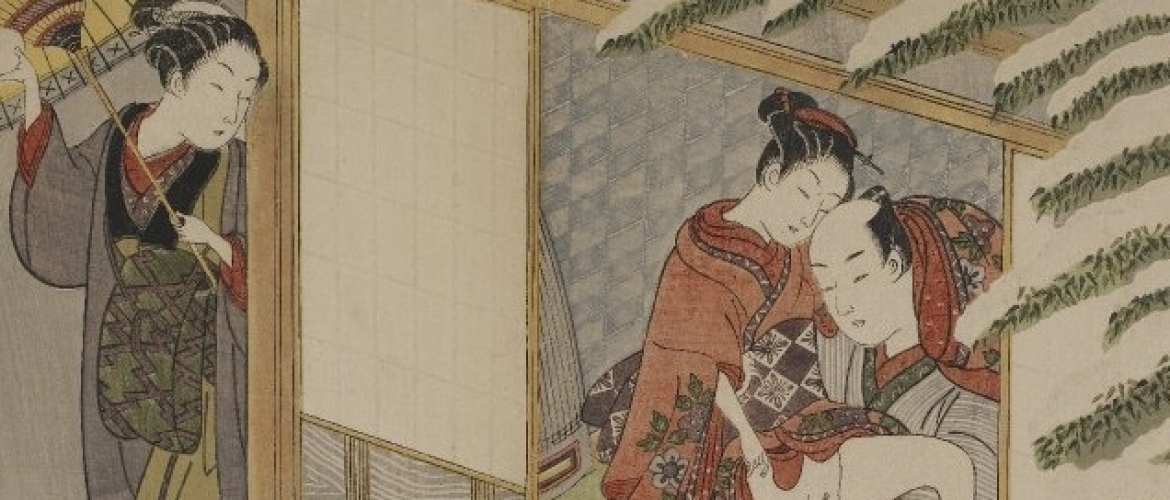 Harunobu's Jealous Geisha with Snowball
A masterful image in which Harunobu seizes a moment of climactic tension when a jealous woman who spies on two lovers prepares to ruin their joy by slinging a snowball through the window.
Betrayal
We can assume that she is a geisha and the man is a regular client who is betraying their relationship by having an affair with her young apprentice.
Textured Effect
Snow lies heavily on the bamboo outside the building, given a textured effect by a special printing technique. There is also a 'purified' version that does not show the genitals and the man.
Click HERE for an extensive article on the sensual art by Suzuki Harunobu…!!!