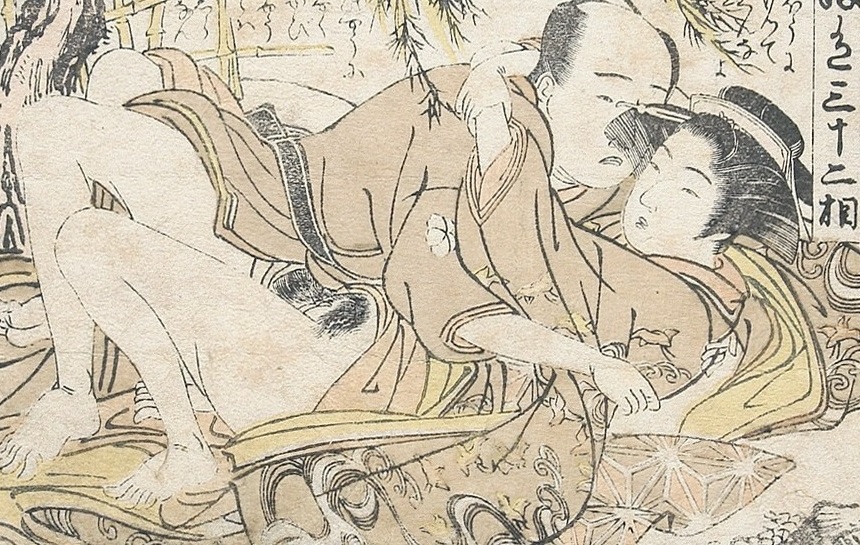 Koryusai's Sensual Erotic World In Koban Shunga (P2)
In this sequel (Part 1 can be found here) we look further into Koryusai's contribution to shunga in the smaller koban format…
Direction
A courtesan is moving the penis of a male client in the right direction.
Hairdo
A mature man gets intimate with a younger courtesan in the garden. His face is visible through the hairdo of the female.
Curtain
A courtesan is sitting on the lap of a client while passionately holding on to the curtain.
Missionary
Intimate couple in the missionary pose. In this design Harunobu's influence is still evident.