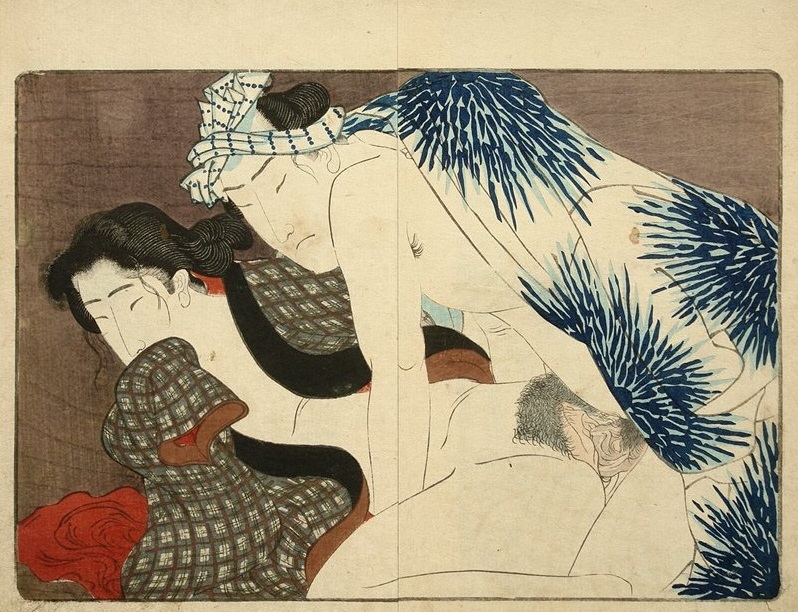 Utagawa Kuniyoshi: The Edo Brocades, The Eastern Library Series
Utagawa Kuniyoshi (1797-1861), arguably the most creative and innovative artist of the Floating World during the last years of rule of the Tokugawa shogunate. He was the son of a dyer from Nihonbashi, and lived and worked in Edo. As a boy of thirteen, he entered the studio of Utagawa Toyokuni and became an independent artist.
Suikoden
Kuniyoshi enjoyed his first major success with a collection of portraits of the heroes of the Suikoden. This Chinese classical tale recounts the adventures of 108 heroic brigands in medieval China. He portrayed the brigands one by one, on single sheets, with an abundance of detail. He even depicted their tattoos, setting a real trend among the population of Edo that survives to this day. And which has, of course, spread far beyond Japan.
Physical Presence
The vigour and expressiveness of Kuniyoshi's figures are revealed even more clearly in his erotic images. His powerful and novel style emerges in all of his erotic work. One of the best examples of his shunga is Edo Brocades, The Eastern Library (Edo nishiki-e azuma bunko) published in 1838. In particular the images depicted half-length are very powerful and have a great physical presence (Fig.1.).  They are large and stand out against a blue, green and sometimes purple background with no added text. One image features a couple who seem to be amusing themselves (Fig.2.).
Hiroshige
The man looking at the woman has put his arm into her kimono's opening. She is trying to stop him but smiles and covers her mouth. This book series has in the past been the subject of speculation. Some art historians have attributed it to the ukiyo-e master of landscape Utagawa Hiroshige (1797-1858). They have dated it around 1850 because of the Ichiryusai seal that appears inside the first volume and seems to indicate that artist.
However, these are strong characteristics of style, which are very remote from those of Hiroshige, who depicted full-length human figures. Even if there is a possibility that the master of landscape has produced works of this kind, thus aligning himself with artists such as Toyokuni, Kunisada and Keisai Eisen, the attribution of this work to Kuniyoshi is more consistent with the style of the work.
I have included an extensive article (almost 10,000 words) on shunga that covers all the essential themes, artists, its origins and many more! Click here if you really want to discover the shunga art form!
Resource: 'Poem of the Pillow and other Stories' by Gian Carlo Calza