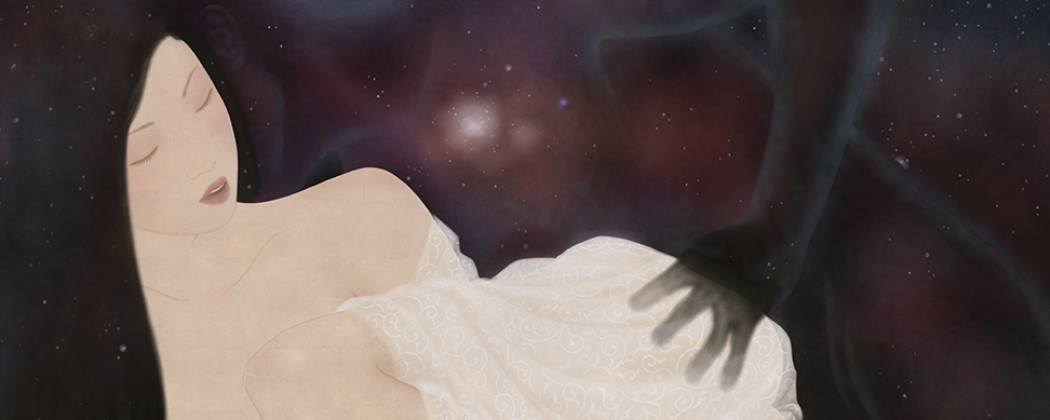 The Censored and Uncensored Version of Senju Shunga's Seishin
Instagram's refusal to differentiate between art and pornography is something artists dealing with sensual themes have to deal with over and over again. An example of this is the artist we've been following for years now (new interview soon) Senju Shunga.
Below you can find the censored and uncensored version of his most recent work 'Seishin' (issued yesterday), a description and the artist's comments on Instagram…
Celestial Bodies or Stars
Seishin is a Japanese word and is translated as celestial bodies or stars. In this new version of an older work by Senju, the artist seeks to tap into new skills and insights in order to better capture his original vision. The word that first came to him during the process was intimacy and how our sexuality is a part of that most human of our heart's desires. When we are truly intimate we merge with the universe in the way we were originally intended to. Without separation or feelings of being all alone in the dark void.
Aesthetic Chains
The process was also intended as a way to further brake free from aesthetic chains and the idea of having to remain the same for any period of prescribed time. Who were one minute ago is very far from what we are in the exact Now, and it is the feeble attempt of recreating the past and predict the future that makes us so full of anxiety. (description by the artist himself).
Senju Shunga's reaction on IG…
"As the original post was removed after someone reported it, along with 5 other posts, also removed by IG, I choose to repost this painting in a slightly censored version. The last week I have had no fewer than 10 posts censored and removed and I must say it is a frustrating and sad game of private moral police vs art that continues to rage on this platform. Though I completely agree that some form of moderating have to be present, I also strongly feel that there has to be a separation between serious art with erotic content and what I would simply name ordinary porn. In the case of my removed posts, and the subsequent threat from IG to delete my account, they were all removed after someone reported them.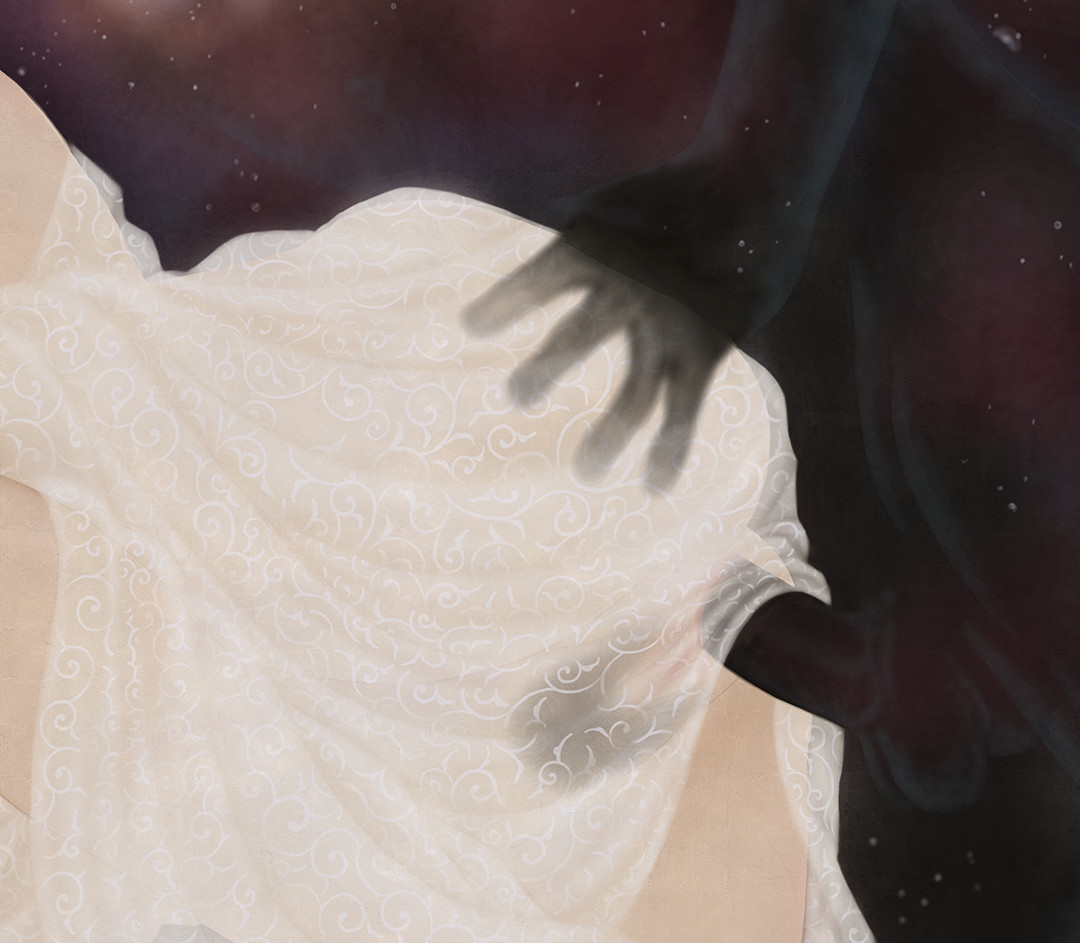 River of Stupidity and Ignorance
The images were all to abstract and subtle in their depiction of erotic interactions for any AI or algorithm to discover. So why does some people feel this urgency to "save" our souls from sensuality and sexuality? Answering that would take up more space here than I am allowed to use for writing, but I think most of you already have a hunch. It's just that kind of crazy world the social media platforms have created and continue to fuel. Luckily enough we can use the very same platforms to find a better way ahead and to be beacons of light in an otherwise darkening reality of Trumpism, Qanon idiocy, inequality, misogyny, intolerance and an never ending river of stupidity and ignorance. I will continue to create art but I am considering to not show fully uncensored works here but instead show you each time necessary to my own website or the gallery website. It would be of no use if my account was deleted at this stage so let's see how we can continue our beautiful relationship of artistband viewers without giving them the satisfaction of silencing us. Love you all." (Senju)
You can explore an extensive amount of articles on the artist by clicking HERE…!!
This new "Seishin" work is now available in Senju's gallery…!!
One of the main reasons why I founded Shunga Gallery is to offer "sensual" artists and fans of their art the opportunity to discuss and show their work freely. What do you think about Instagram's sensitivity? Leave your reaction in the comment box below…!!