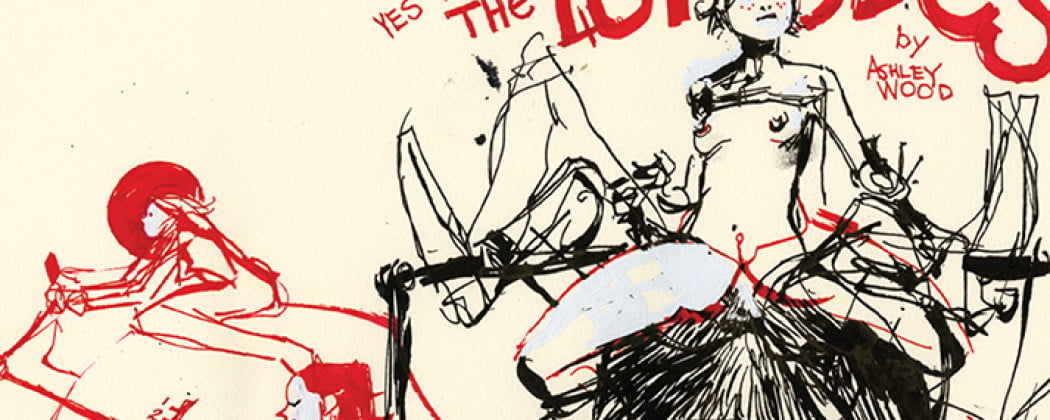 96 Nudes As Seen Through the Sensual Eye of Ashley Wood
The Sparrow series of art books maintains its innovative view on comic book art. Ashley Wood (1971) returns with just what the title suggests – 96 Nude Girls, collected from his previous two 48 Nudes editions.
Gorgeous Images
If the title of this book leaves anything to the imagination when it concerns its contents, well, the captivating art by renowned artist Ashley Wood certainly won't. It introduces another array of exquisitely painted and sketched images from Spectrum Award-winner Wood.
Spicy Babes
Wood's book offers a sexy universe that is inhabited and dominated by numerous cheeky girls who shamelessly deploy their skinny bodies. These bold heroines are often accompanied by their giant robot partners, and although these metal behemoths overshadow these spicy babes they somehow continue to prevail in their intimate rendezvous. Anyway, the book offers a nice introduction to Ashley Wood's awe-inspiring artwork.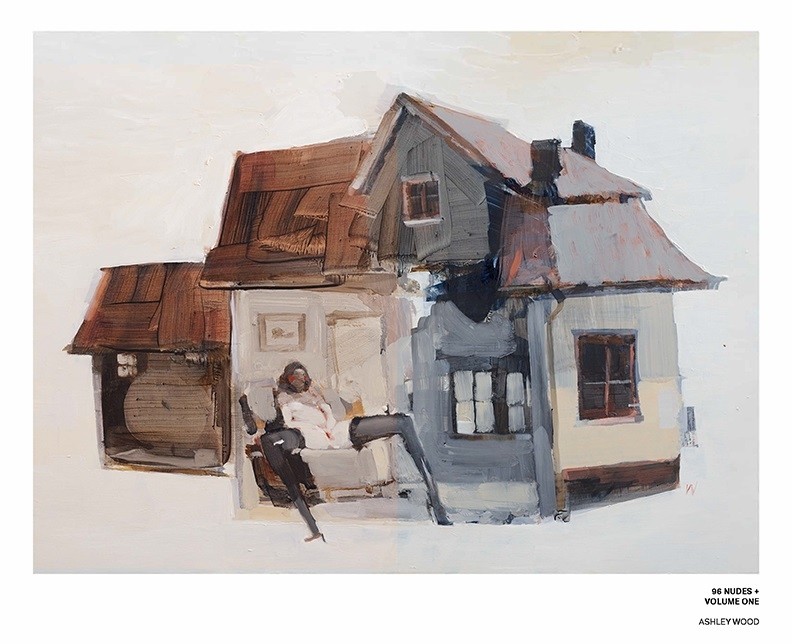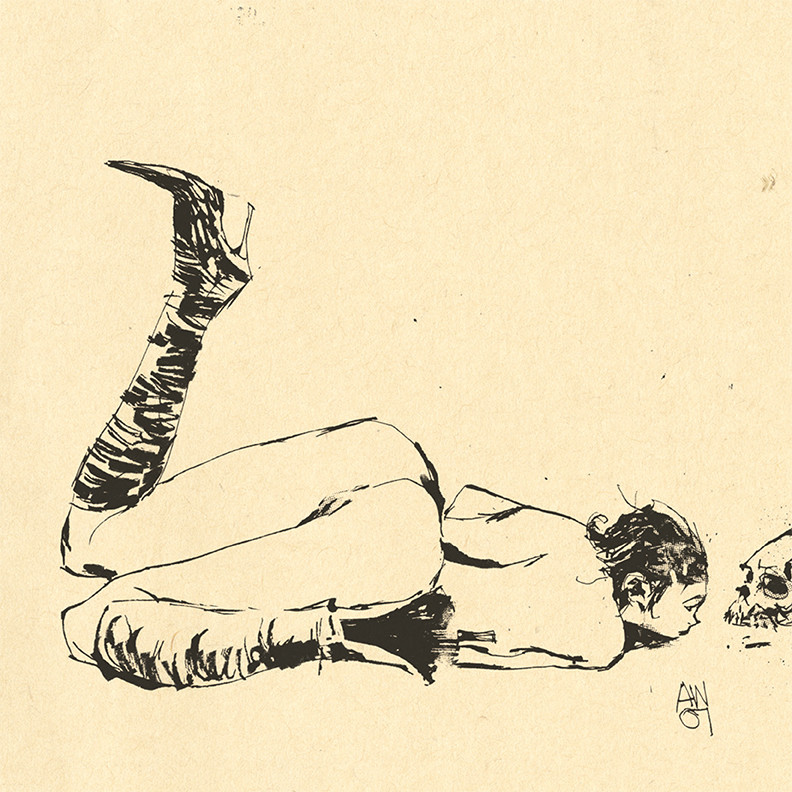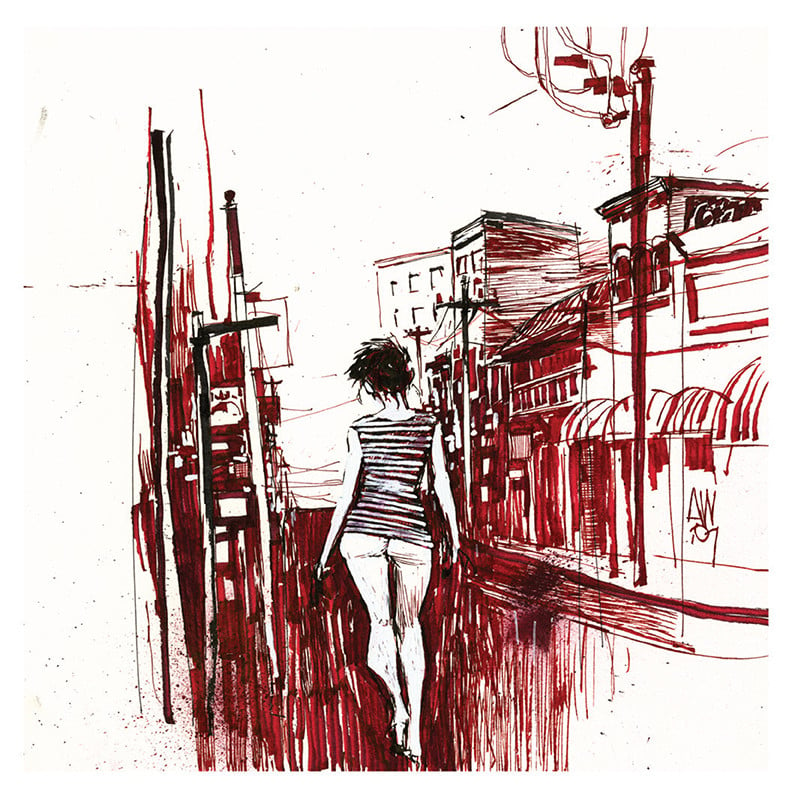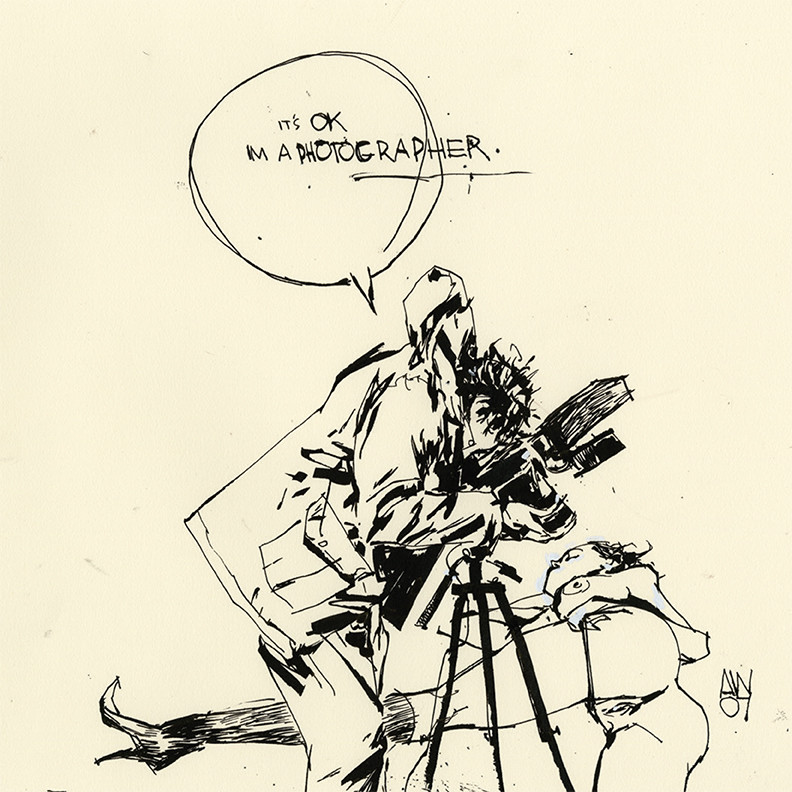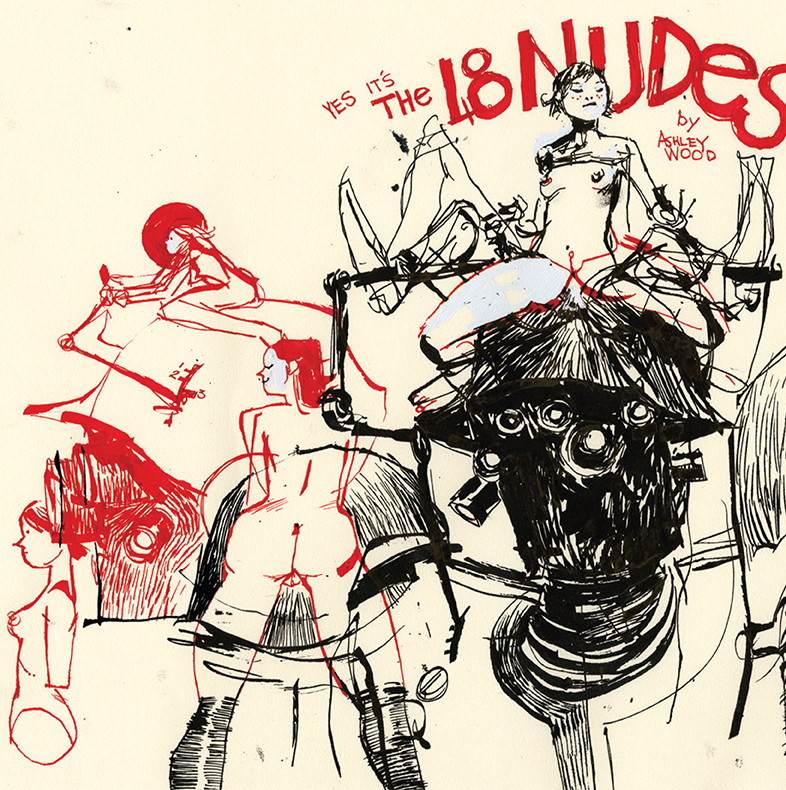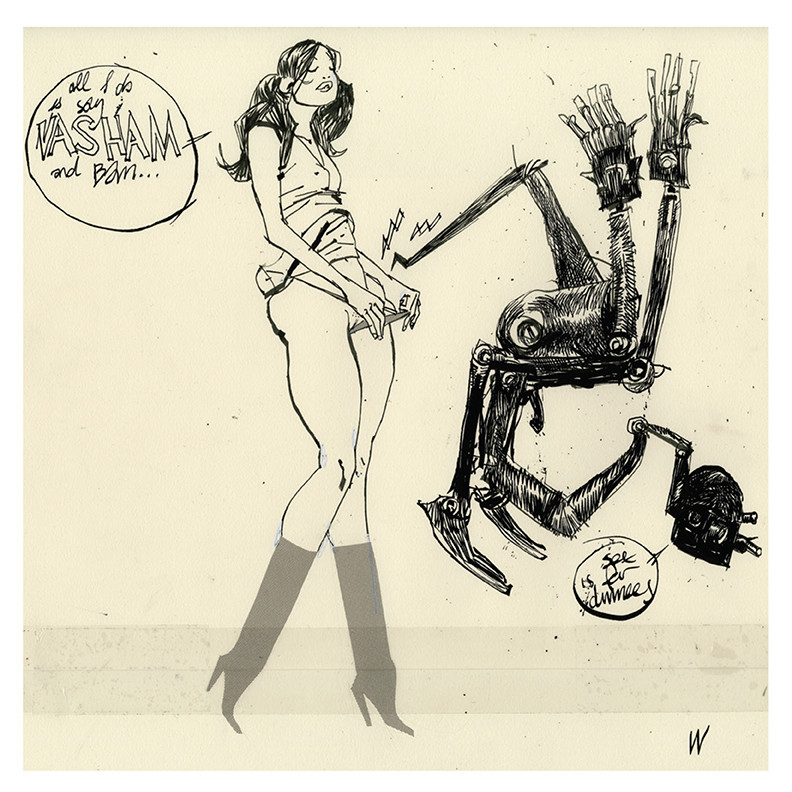 The hardcover is already out of print (and offered now for over $125,- on Amazon) but you can obtain a digital copy for only US$6,- in Ashley Wood's shop.*..!!
Click HERE for an extensive article on this important illustrator and artist (also includes many examples of his shunga art)…!!
*We are not affiliates, just fans of the artist!