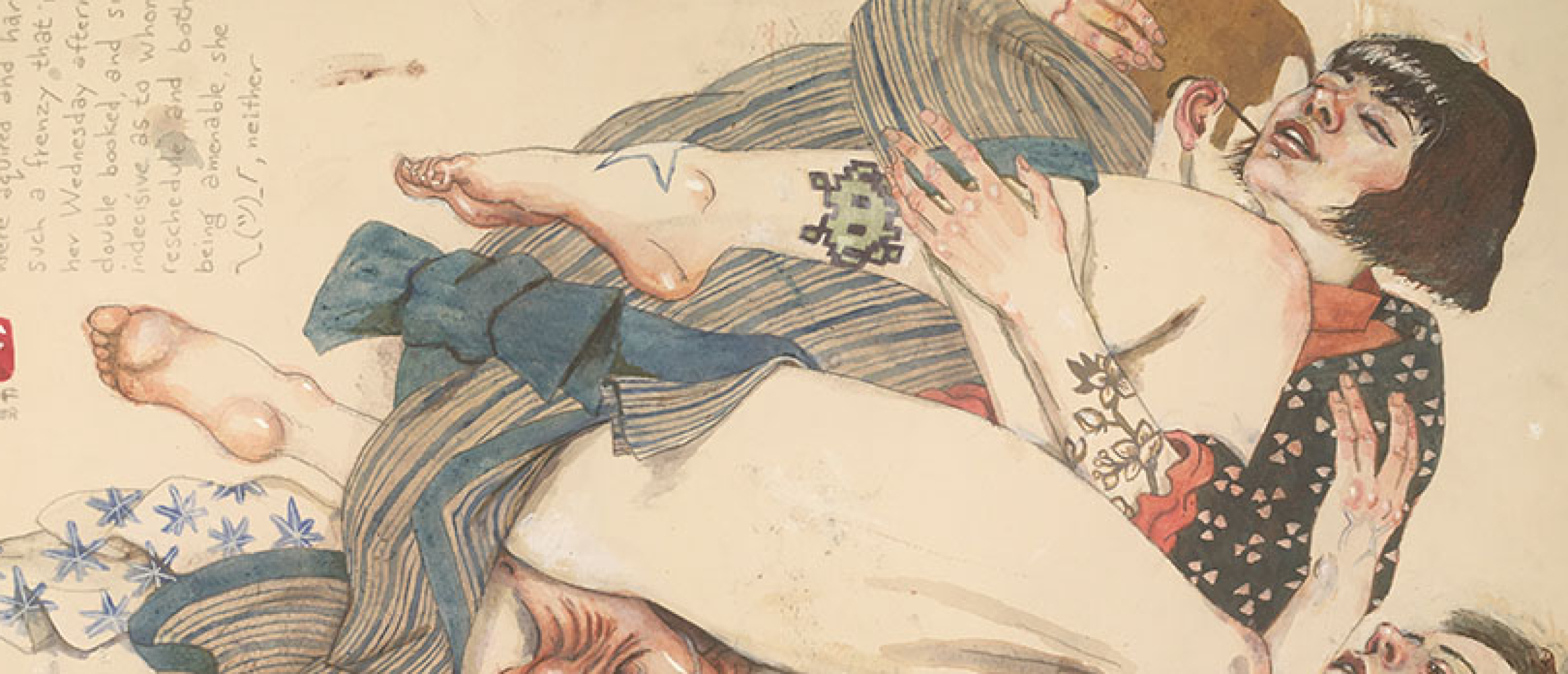 Jeff Faerber's E.E. Cummings and Shruggie DP
For the New York-based artist Jeff Faerber shunga art is an inexhaustible source of inspiration. In his new works he combines this with, among other things, a pun on a famous American poet, a tribute to Ashley Wood and Shruggie...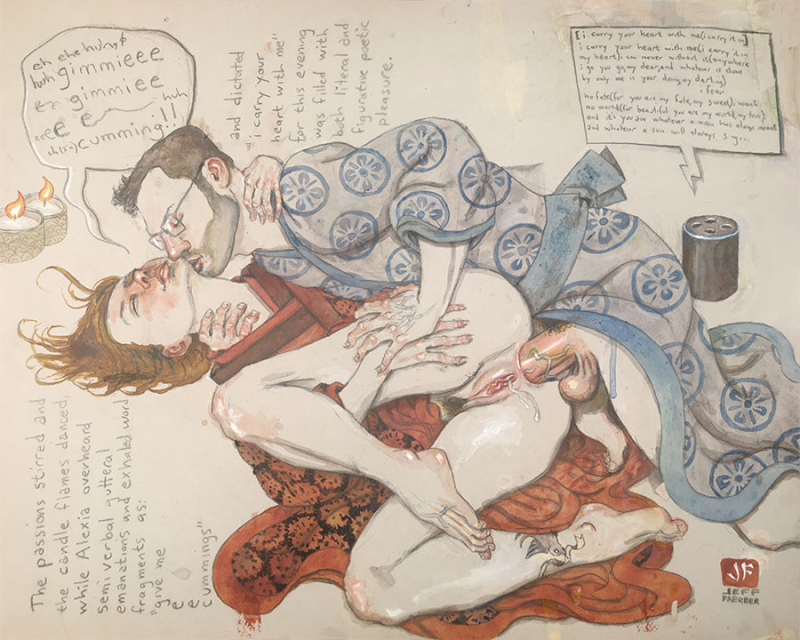 Fig.1.
Title:
"The passions stirred and candle flames danced, while Alexia overheard nonverbal guttural emanations and exhaled word fragments as:
gimmie
e
e
cummings
and dictated "i carry your heart with me" for this the evening was filled with both literal and figurative poetic pleasure." (May 2022)
Jeff's blurb on figure 1:
These titles are great forums to play with language and layout and it reminded me of the visual layout of E.E. Cummings' poetry.  Then, with his last name being "Cummings" this one wrote itself. I had an even longer title, but I ran out of space on the piece and had to trim it down.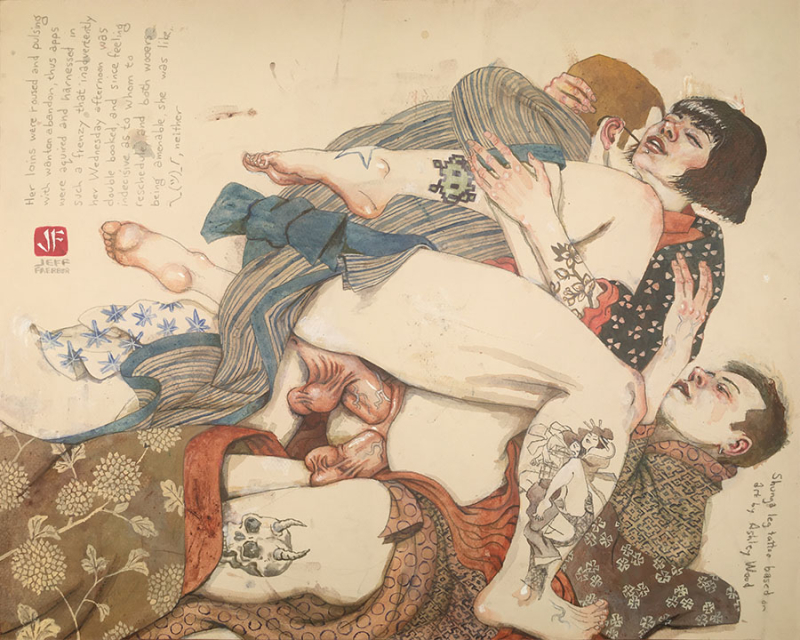 Fig.2.
Title:
"Her loins were roused and pulsing with wanton abandon, thus apps were acquired and harnessed in such a frenzy that inadvertently her Wednesday afternoon was double booked, and since feeling indecisive as to whom to reschedule, and both wooers being amenable, she was like, ¯\_(ツ)_/¯, neither" (May 2022)
Jeff's blurb on figure 2:
This title was based solely around using this shruggie character:¯\_(ツ)_/¯. I danced around and around various scenarios where it could be used, and after months finally figured that a good ole fashioned double penetration scene would work. Its such hard work coming up with these! I used shunga art by Ashley Wood (Fig.3) as one of the tattoos, attached here.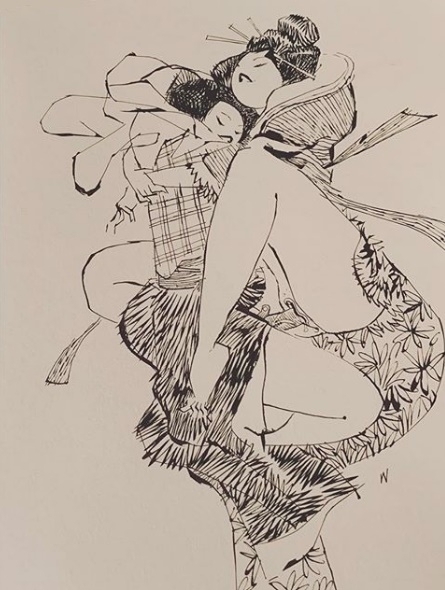 Fig.3.  Shunga drawing by Ashley Wood
More shunga art on the artist's site...!!
Click HERE for the first part of the earlier interview Shunga Gallery had with the artist...!!