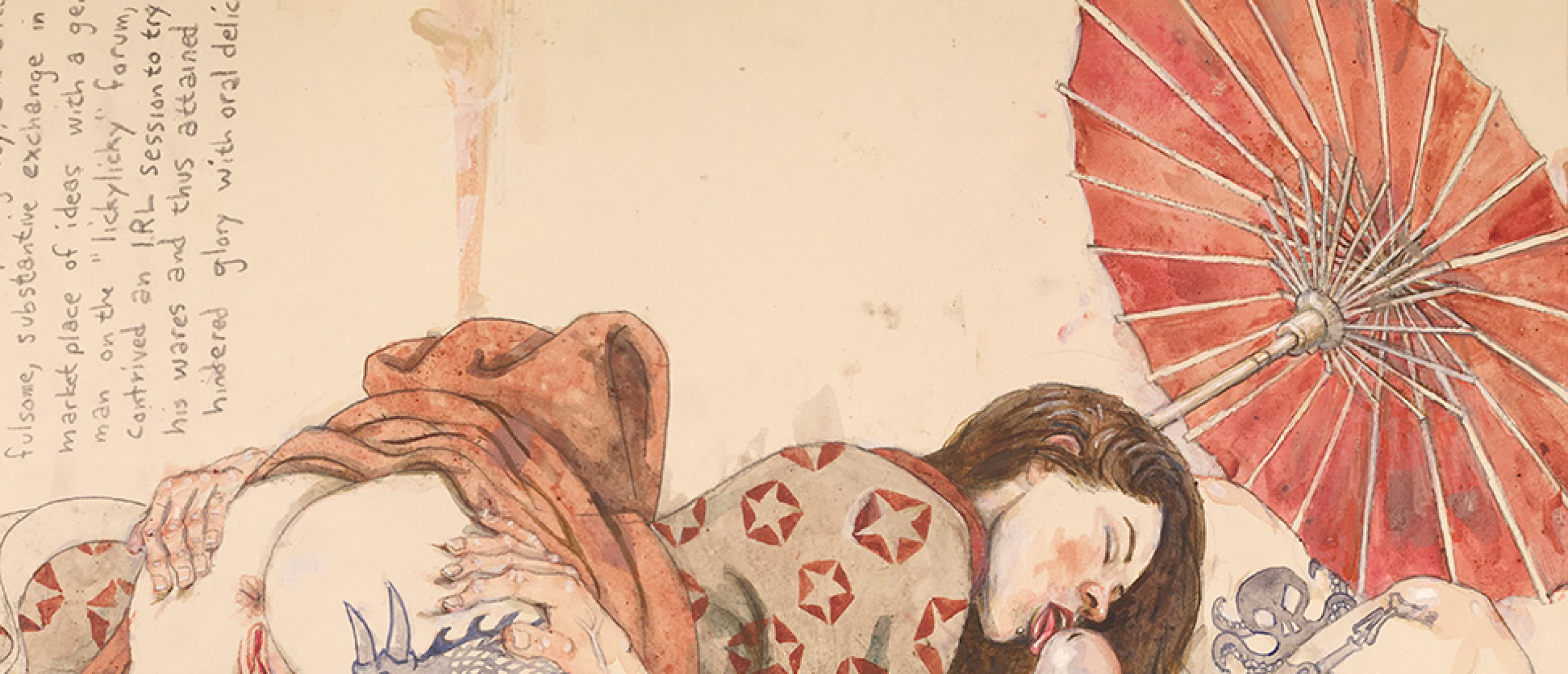 A Wee Bit of Bumfuckery and Oral Delicacies by Jeff Faerber
Below two new works by the American shunga artist Jeff Faerber (1974). Coincidentally, both female protagonists sport dragon tattoos on their legs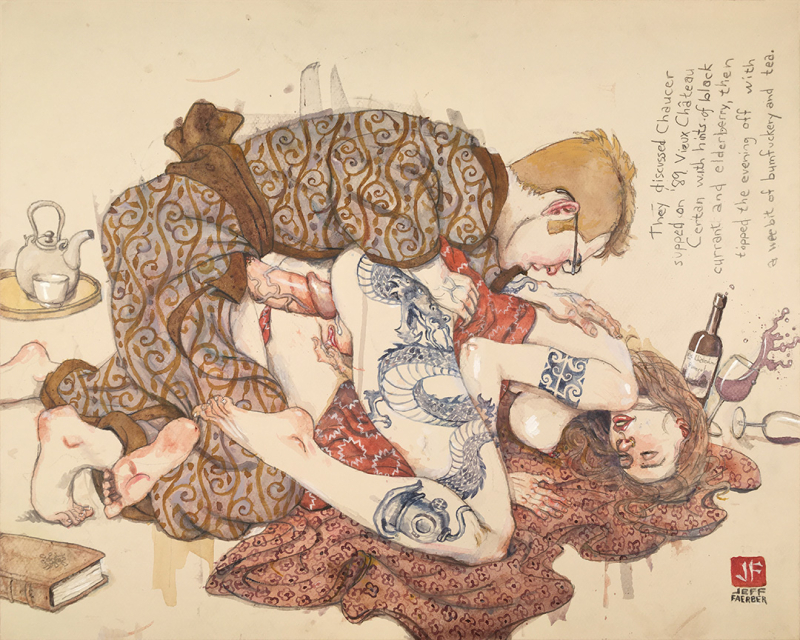 Fig.1.
Title: "They discussed Chaucer, supped on '89 Vieux Château Certan with hints of black currant and elderberry, then topped the evening off with a wee bit of bumfuckery and tea." (January 2022)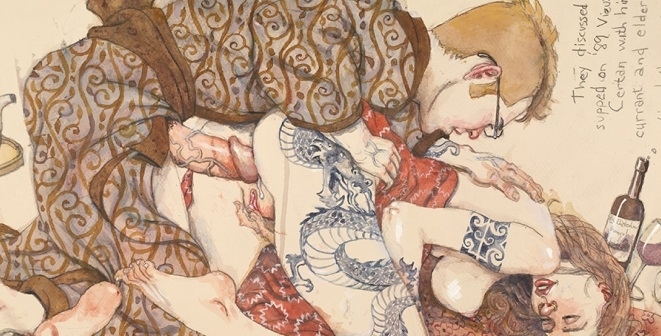 Fig.1a.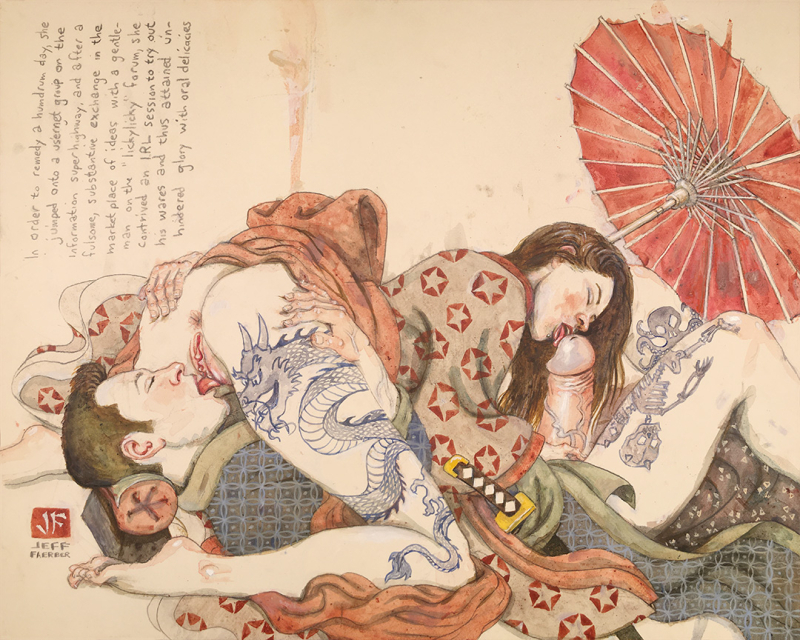 Fig.2.
Title: "In order to remedy a humdrum day, she jumped onto a usenet group on the information superhighway, and after a fulsome, substantive exchange in the market place of ideas with a gentleman on the "lickylicky" forum, she contrived an IRL session to try out his wares and thus attained unhindered glory with oral delicacies" (January 2022)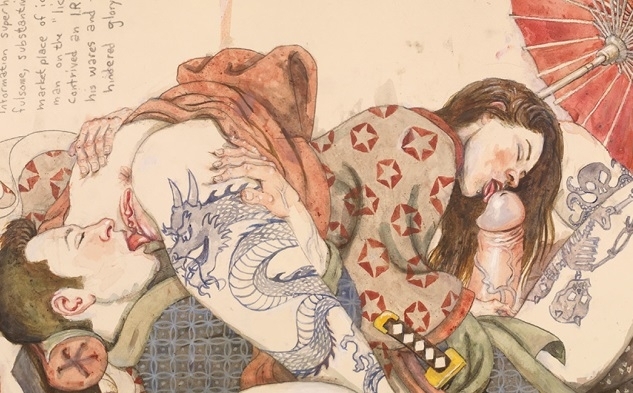 Fig.2a.
The second painting reminds me of the following design by the 19th century ukiyo-e master Utagawa Kuniyoshi (1797-1861) produced around 1853 from the series entitled 'Shikido 18 kajo'...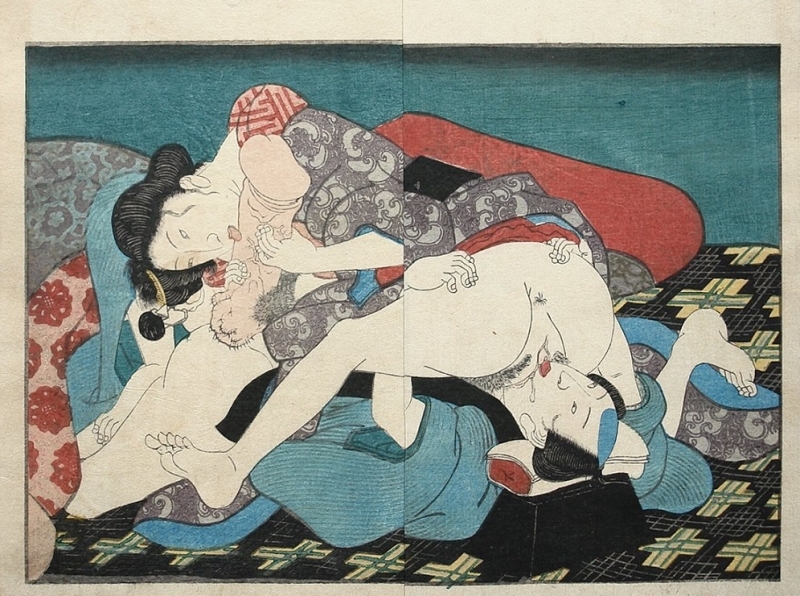 Fig.3.
Click HERE for an earlier interview Shunga Gallery had with the artist...!!
More shunga work on the artist's website....!!
What do you think about Jeff's new shunga work? Leave your reaction in the comment box below...!!