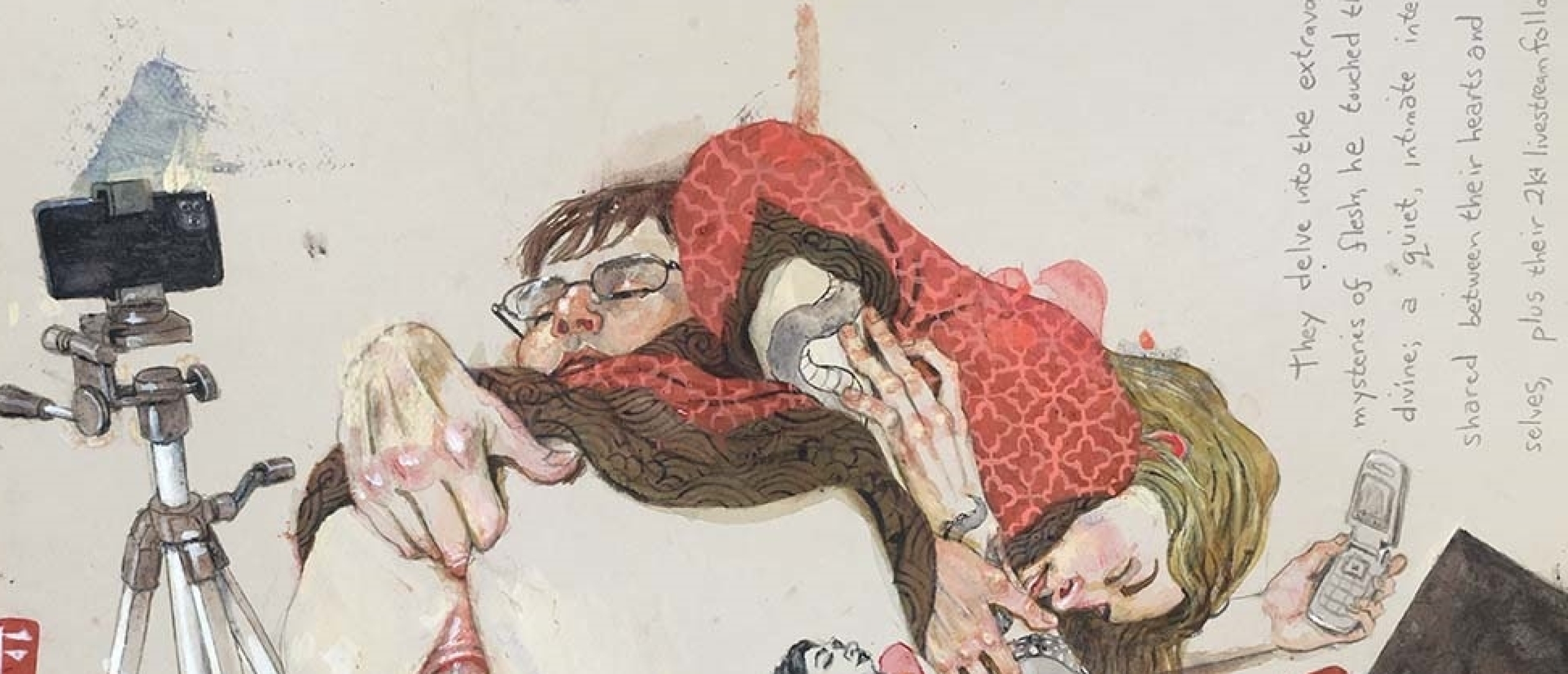 Disparate Kinks and Extravagant Mysteries of Flesh by Jeff Faerber
This weekend the neo shunga artist Jeff Faerber (1974), previously named one of the ten greatest American erotic artists by Dazed Magazine. sent us photographs of his just finished pieces that you can find below ...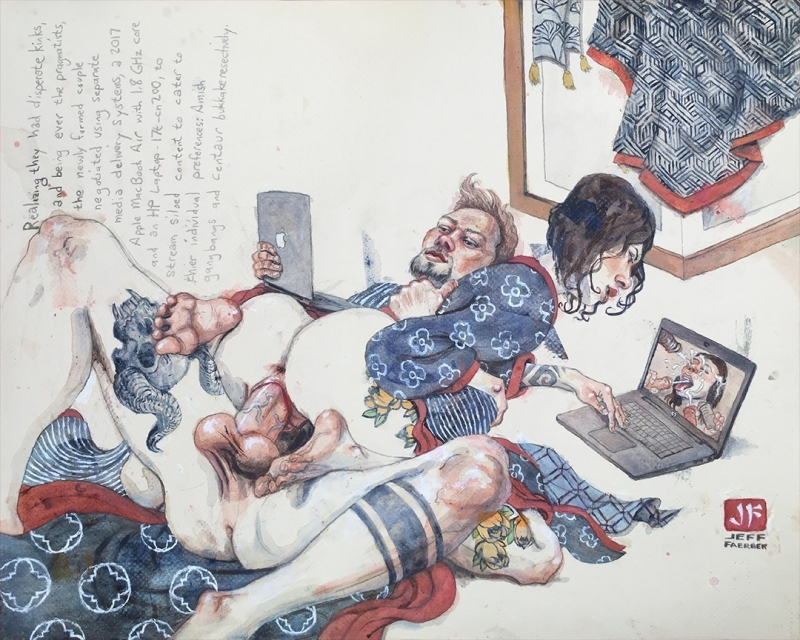 Fig.1. "Realizing they had disparate kinks and being ever the pragmatists, the newly formed couple negotiated using separate media delivery systems, a 2017 Apple MacBook Air with 1.8GHz Core i5 and an HP Laptop - 17t-cn200, to stream siloed content to cater to their individual preferences: Amish gangbangs and centaur bukkake respectively"  (May 2022)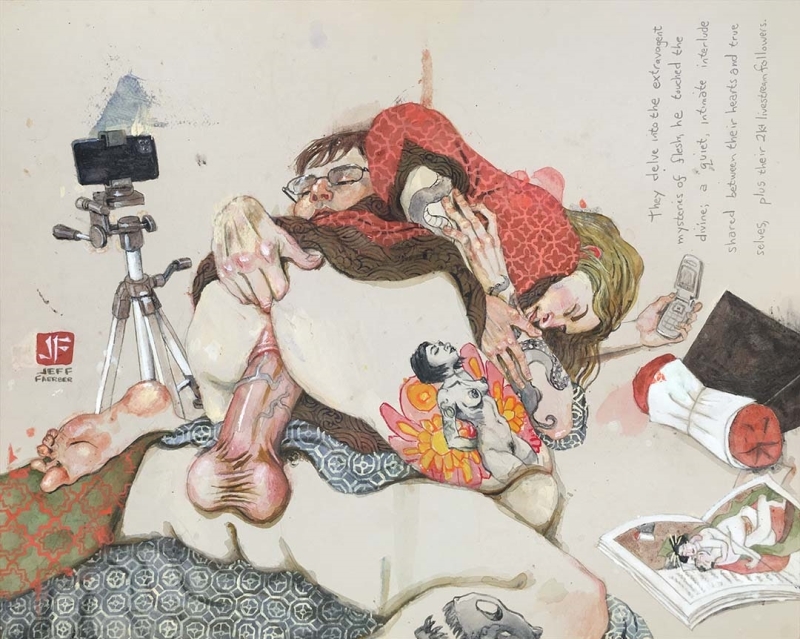 Fig.2. "They delve into the extravagant mysteries of flesh; he touched the divine, a quiet, intimate interlude shared between their hearts and true selves, plus their 2k+  livestream followers." (May 2022)
In Premium you can find additional background of the artist on his ideas behind these pieces.
Click HERE for our earlier interview with Jeff Faerber in which he talks, among other things, about his admiration for Egon Schiele, his other influences, shunga art and much more...
On the artist's site you can find more of his shunga work