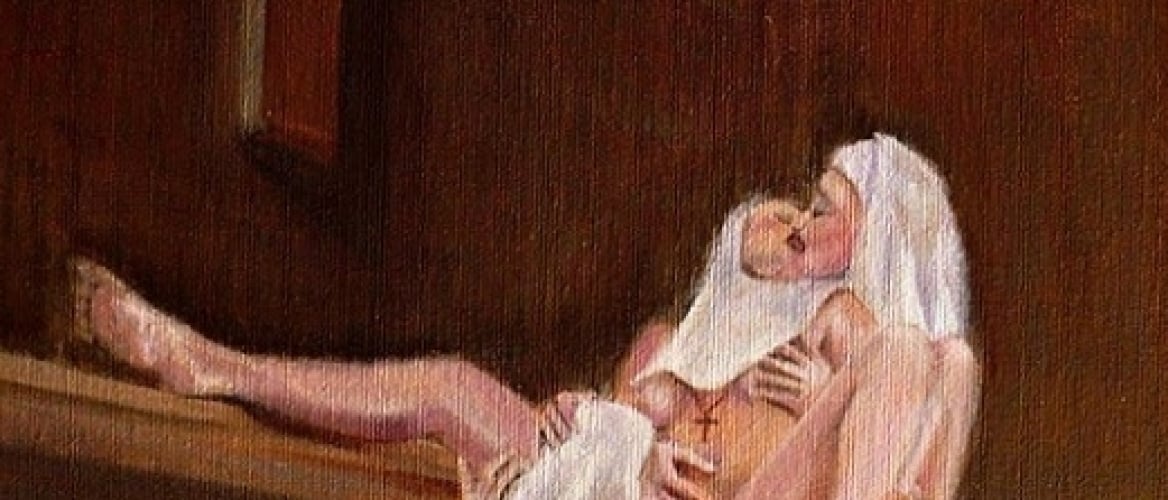 The Perverted Nuns of the Spanish Painter Galan Eyacule
Traditionally, like authors in erotic literature, visual artists creating explicit sensual work often use a pseudonym. This also applies to the Spanish artist Galan Eyacule whose work is devoted to the creation of erotic paintings both in oil and digital painting.
Lustful Nuns
Little is known about Eyacule except that he is clearly influenced by contemporary pornography and has a fascination with the female sin of celibacy (with an emphasis on the oral facets) as shown in the drawings and paintings of lustful nuns below…
Other not "nun" related work…
Click HERE for the blasphemous sensuality (including playful nuns) of Camille Clovis Trouille….!!
More on Galan Eyacule can be found on his Blogger account…!!
If you enjoy our blog please support our content by sharing it with your friends..!!