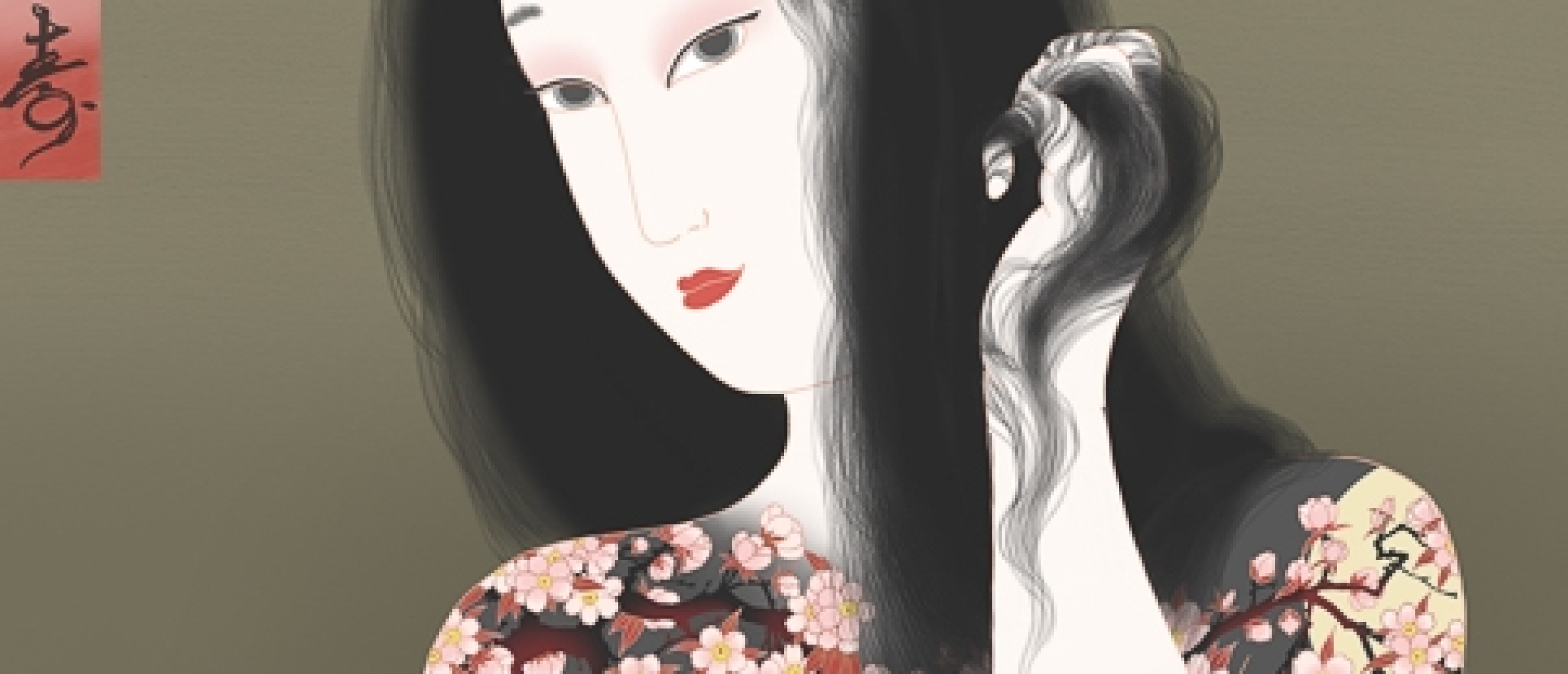 The Girl With The Cherry Blossoms Tattoo
Cherry blossoms adorn her body, branches heavy from the pink and white glowers embracing her as she stands fully revealed but not really really naked. I painted her to see if I could do it. To use only blossoms and branches and still make sense of it, to decorate her without destroying what she already was.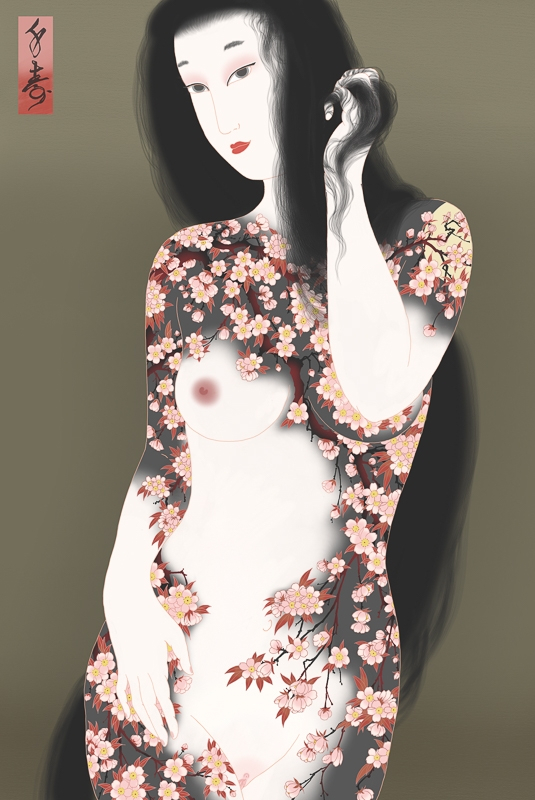 Fig.1. Sakura (Cherry Blossoms) (2017)
Cold Beer
If you have ever been to Japan when the cherry blossoms are in full bloom you will perhaps understand the poetic quality  of this delicate flower. I remember walking in Kyoto one spring, temple after temple, pausing for cold beer, as white petals slowly tumbled towards the ground all around me. Suddenly there was no other place in the world I needed to be, there was no time to keep and no dreams too big to dream. All was Now.
Ghosts of the Past
The days can be chilly and the nights surprisingly cold as the cherry blossoms lay their bridge between us and the years gone by, tearing gently at the fabric of time to graciously let us be one with all the ghosts of the past. Year after year, century upon century, the cherry blossoms have been viewed and celebrated at this time of year. Empresses and emperors, priests, monks and nuns have all shared this experience with the painters, the merchants and the common people.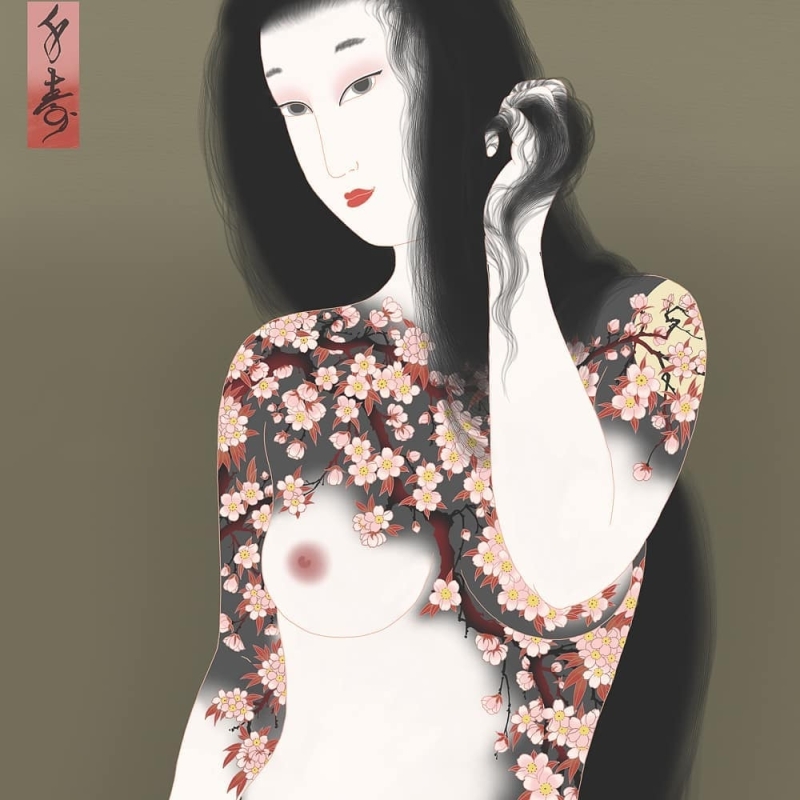 Fig.1a. Detail
Suicidal Dance
For prostitutes and military rulers, the warriors and the noodle seller, the cherry blossoms have performed their beautiful, soothing yet suicidal dance. For all those mothers, daughters, wives, brothers, sons and husbands spring always carried a promise of a beauty beyond comparison.
Rotten Ideals
How sad I am for the ones who will never see the cherry blossoms play out their drama. For the ones that still believe that flowers are just decorations to embellish gardens and houses. When the cherry blossoms  fall, they fall straight into our hearts, opening doors and gateways shut by old rotten ideals and standards, leading us out into the wide open space that is truly life. The humbling experience of seeing something coming into bloom and then to wither and die teaches us about the preciousness of all life, and how fragile our idea of reality is.
Skeletons Dancing In the Moonlight
As you lay down beside your lover, wife, husband, sister, brother or child, keep in your hearts the beauty of the petals as they silently leap into oblivion and gather in piles of white just like so many old bones. There is only Here and there is only Now. Tomorrow we will all be skeletons dancing in the moonlight. As you neglect the beauty of flowers you also throw away your life, waste your love on trinkets, things and imaginary values. Let the cherry blossoms whisper in your ear about all those dreams just waiting to come to life, of all the miracles that are You.
Beneath the Kyoto cherry trees, to experience this is to truly be alive.
In Premium we've added several new articles on Senju Shunga  today that are not visible on the blog.
Click HERE for the covert intimate lovers under the harvest moon by Senju Shunga
If I'm correct there is still one copy left of Sakura (2017) in Senju's gallery.
Source: Kagami - Contemporary Shunga by Senju