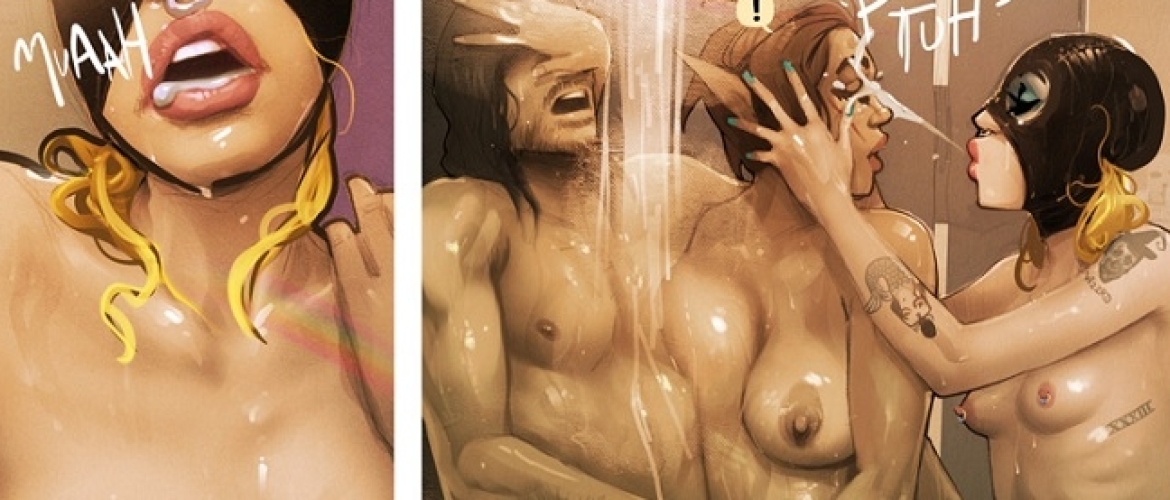 The Unforgettable Shower Scene in the Hentai Comic 'I Roved Out'
In an earlier article, we already paid attention to the discerning hentai art of the highly-skilled Canadian hentai magician Alexis Flower including numerous finger-licking examples.
Sense of Sensuality
The 7 pages below cover a compelling 'shower' sequence from book 2 of the pornographic comic 'I Roved Out' and are striking evidence of Flower's unmistakable sense of sensuality, humor, and surprise. Also love how he sometimes mixes realism and the cartoonesque within one image.
Slutface
It starts off with the introduction of the human character Micah who assists one of the main characters, the insatiable elf Cinder(ella Von Umberwolf) by moving a trunk that houses the masochist Slutface, who later appears. Now let's take a shower…
Click HERE for all our blogs on hentai art….!!
Read the whole story of I Roved Out on the artist's site…!!
What do you think about hentai art? Leave your reaction in the comment box below…!!