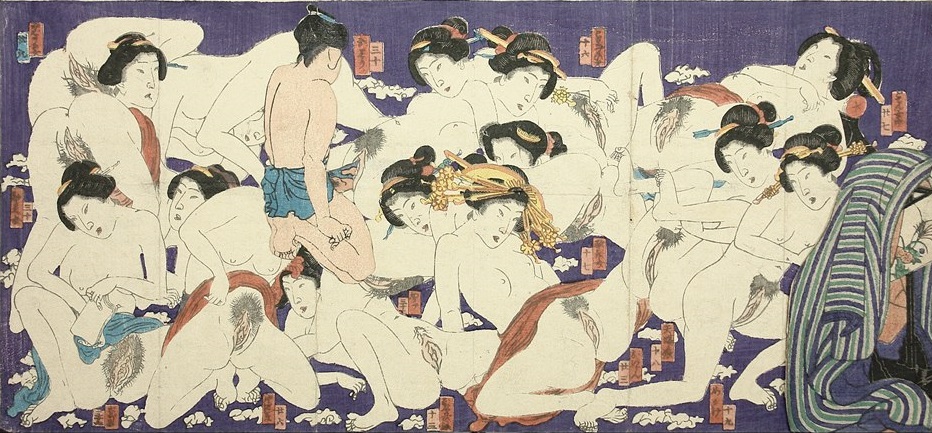 The Japanese Hugh Hefner and His 14 Beauties
We'll add a new scarcely seen shunga piece to our gallery at short notice. It is a so-called shikake-e ('trick picture'/ movable prints) which were produced in small editions at the time. They were sometimes added to ehon (books) as a mysterious treat to the visual narrative or sold separately in different shapes and forms. This one is a kind of game consist of a print showing a lot of nude females in different poses.
Hugh Hefner
A Japanese predecessor to Hugh Hefner with a "standing member" pops out from behind the kimono hanging over the lantern at the right of the folded print. He can be moved around to have sex with fourteen types of women due to the slits in the paper, as the player prefers. The professions and ages of the females are recorded on the print (also on the back!).
Highly Coveted
These kind of prints were already rare when they were published and therefore highly coveted by collectors. A similar piece with red ground was exhibited at the exhibition 'Shunga, Sex and Pleasure in Japanese Art' (2013/14) in the British Museum.