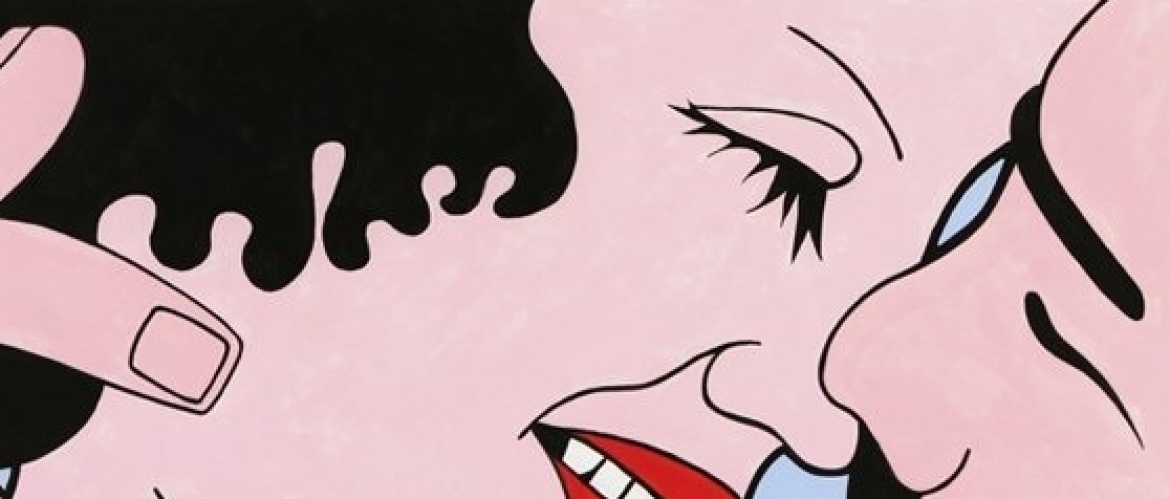 Pop Art Paintings of John Wesley: The Point Where Utamaro Meets Chic Young
John Wesley (b. 1928) is an American painter and printmaker. Being influenced by American comics and obsessed with eroticism in a Freudian way, Wesley is often considered a pop artist. The painter himself keeps silent about the definitions. On the contrary, curators, art historians, and journalists try to place his works under such categories as pop art (Tom Wesselman) and surrealism (Rene Magritte and Giorgio de Chirico).
Libidinous Allegories
Some critics draw peculiar parallels, so does Dave Hickey comparing Wesley to Francois Boucher in terms of libidinous allegories. The Rococo–surrealist-pop art painter only shrugs and goes on producing his pictures, which look like a light, minimalistic trip.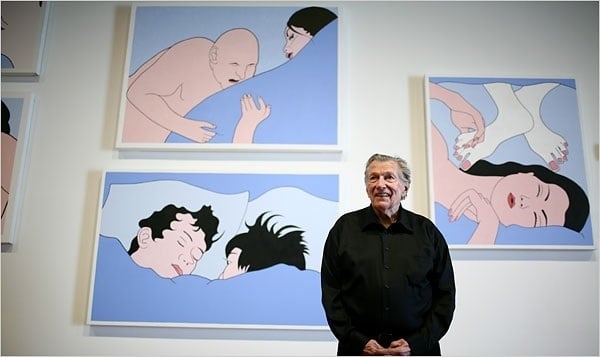 Fig. 1. John Wesley with his works at his Venice opening in June, 2009 (nytimes.com)
From a Draftsman to an Artist
Reading the biographies of modern artists, we often obtain information on their professional or family background, early studies at art schools, etc. The case of John Wesley seems uncommon. Having started painting at the age of 22, Wesley hadn't had any training before. He wasn't influenced by the family, as well: his father passed away when the future artist was only five years old. Aspiration for art stemmed weirdly from the necessity to earn a living since the early years. Young Wesley worked as a dishwasher and later as a draftsman for the Northrop aircraft company.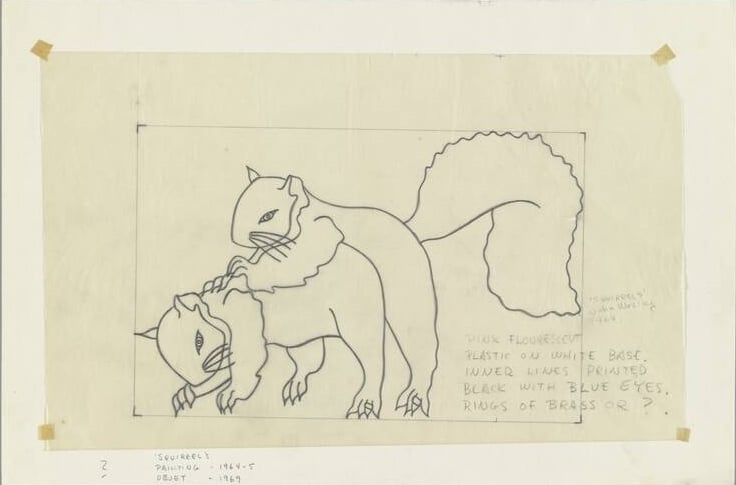 Fig. 2. Squirrels, 1964 (moma.org)
Fig. 3. Suzanna and the Lugosis (May I Cut In?), 1972 (fredericksfreisergallery.com)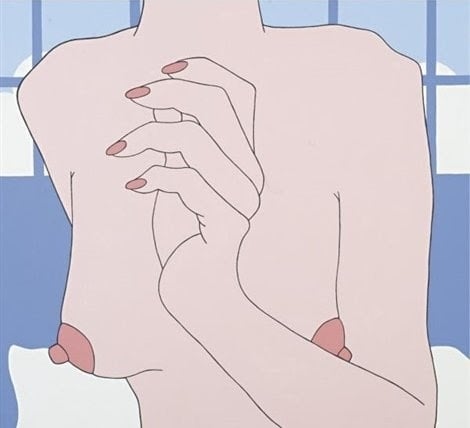 Fig. 4. December 5, 1998 (blogspot.com)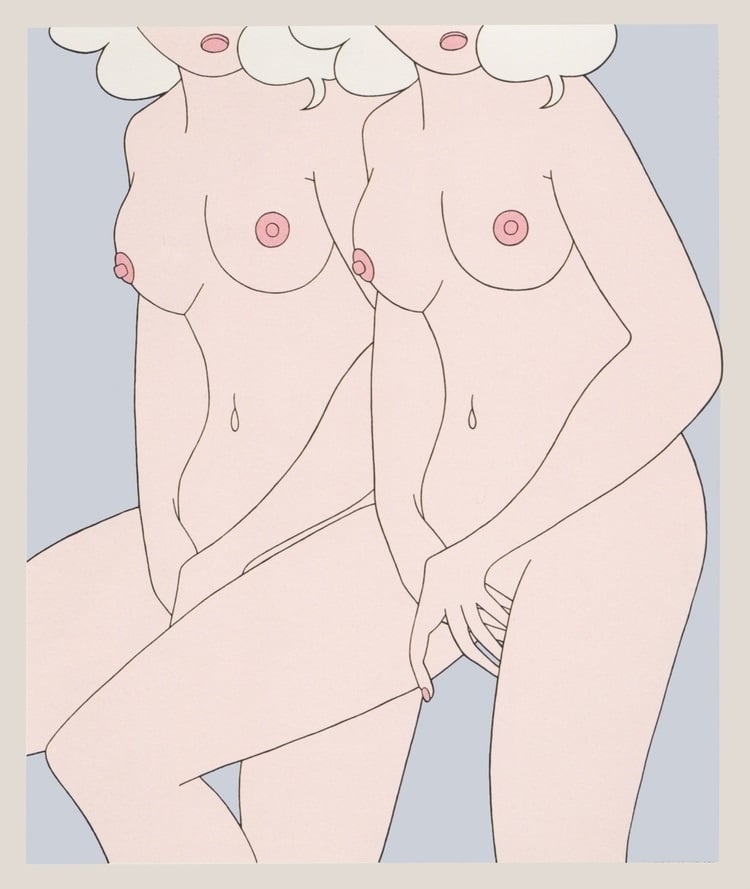 Fig. 5. butdoesitfloat.com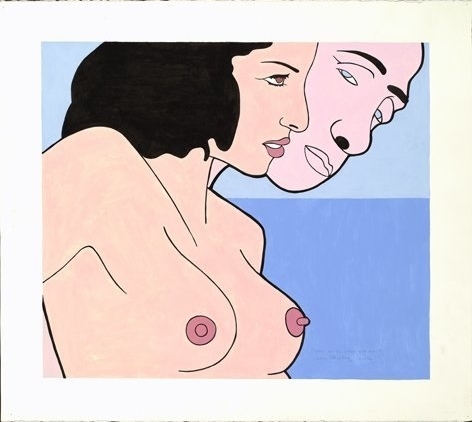 Fig. 6. Van Nuys Honeymoon, 2002 (waddingtoncustot.com)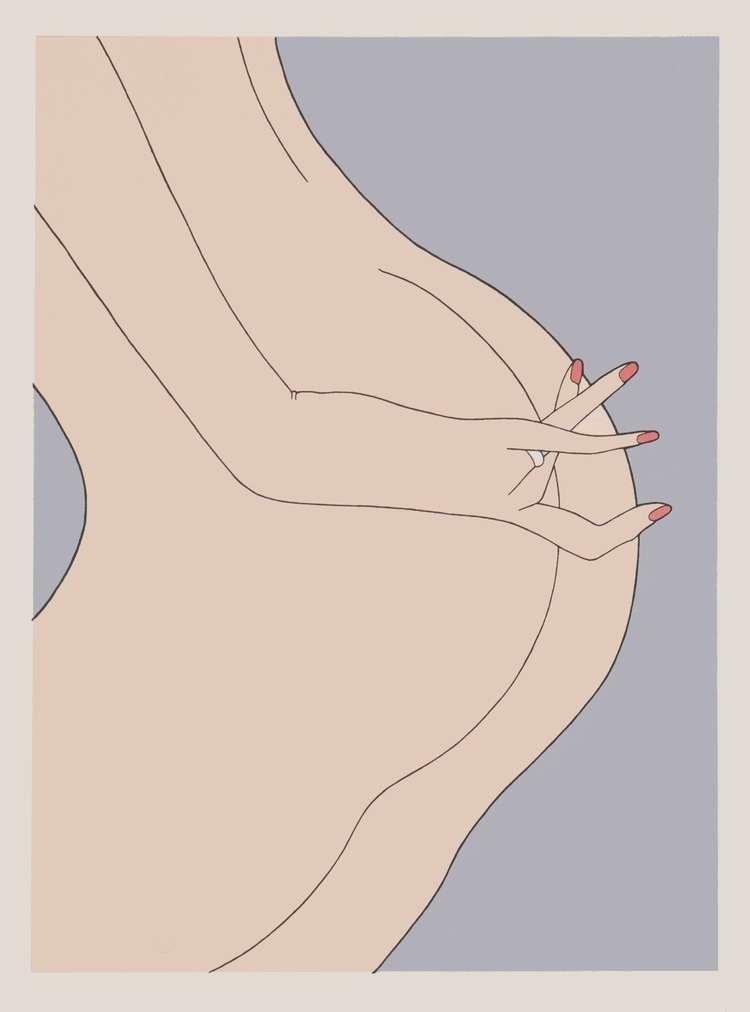 Fig. 7. butdoesitfloat.com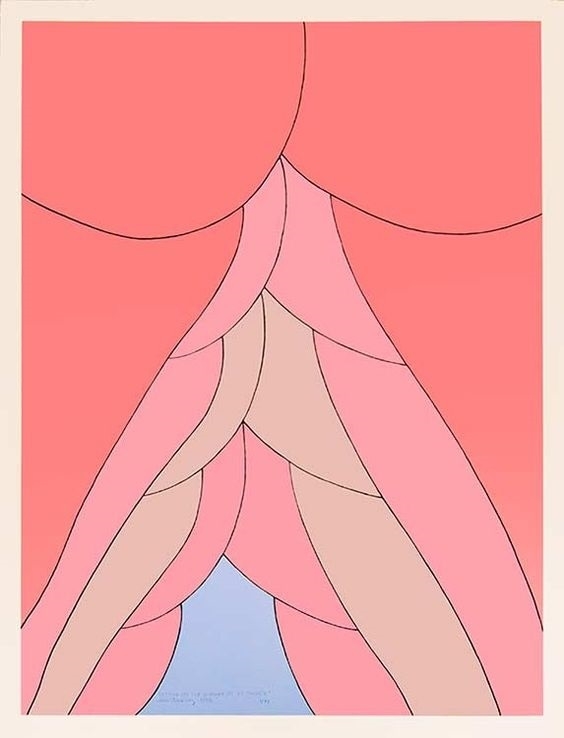 Fig. 8. Getting off the Subway at St. Tropez, 1979 (grooveliaison.com)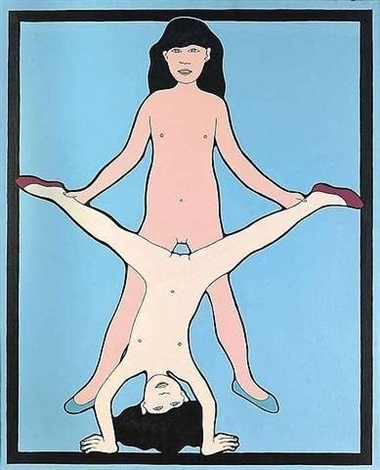 Fig. 9. Caryn and Robin, 1968 (blogspot.com)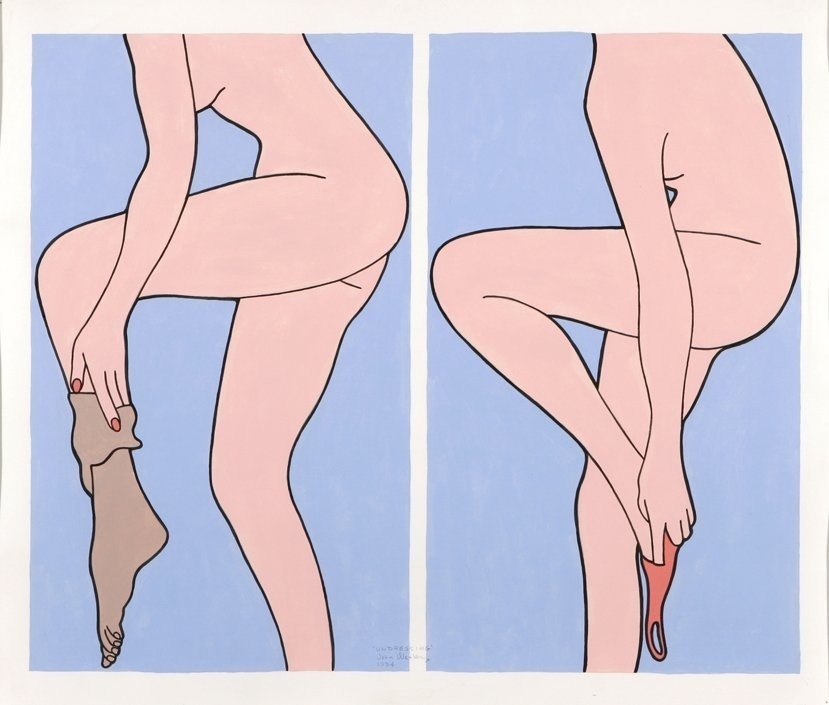 Fig. 10. Undressing, 1994 (waddingtoncustot.com)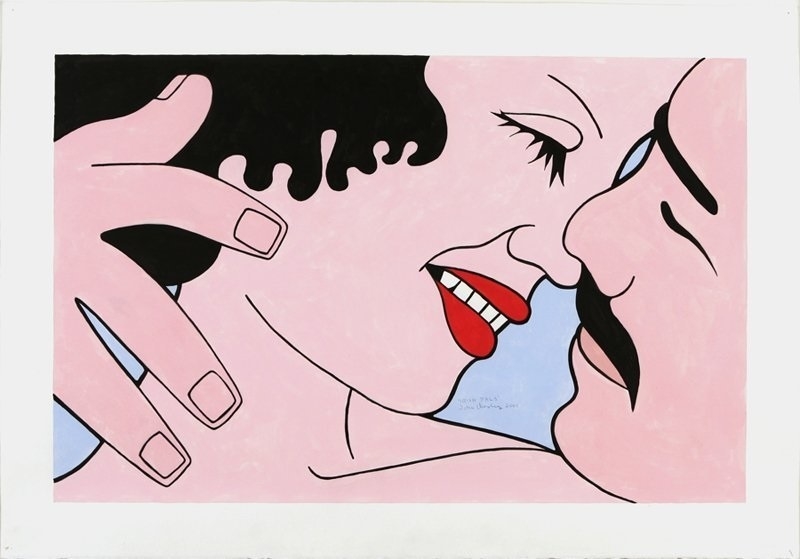 Fig. 11. Irish Pals, 2001 (waddingtoncustot.com)
Leitmotifs and Obsessions
Besides the above-mentioned, Wesley is said to have worked for some time as an illustrator for the avian industry. Thus, birds are one of the recurring motifs in his paintings. The work "Leda and the Man, (Fig.13)" 1972, is a curious example with the ancient story undergoing a remarkable transformation: the initiator of intercourse appears here as an aroused man who pursues a scared bird. The romantic glory of Zeus-penetrator hanging on the walls of great museums ends up in sarcastic dethronement.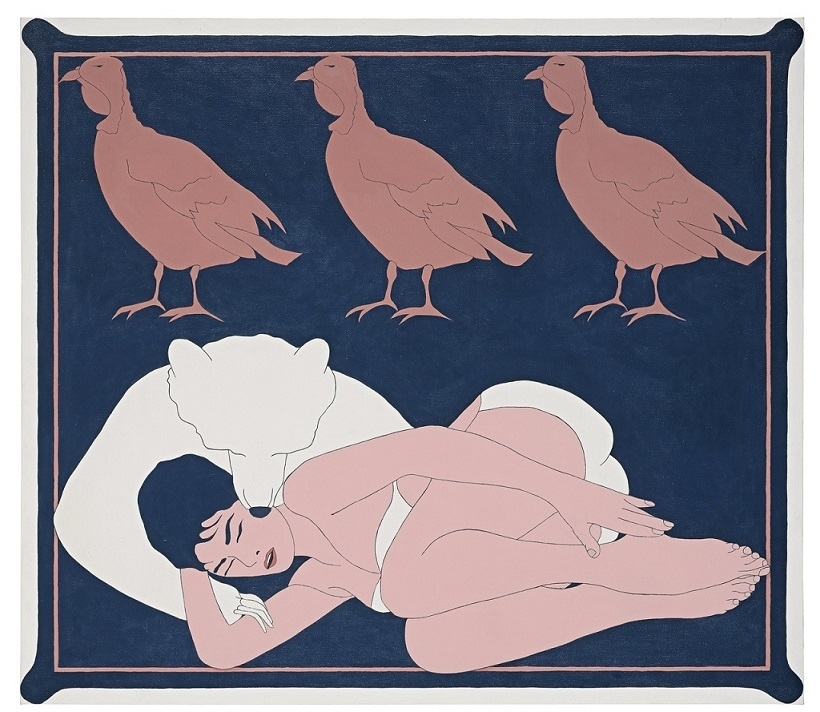 Fig. 12 .tumblr.com
Fig. 13. Leda and the Man, 1972 (fredericksfreisergallery.com)
Zoo Dreams
Approaching the Japanese influence in Wesley's pictures, we can start with ones that engage women dreaming of birds or horned animals. The implied theme of sexual interaction inevitably leads us to Hokusai's octopi oeuvre. The topic of erotic dreams also expands in the field of fetishism. The picture "Dream of White Feet, (Fig.18)" 2000, seems to have a subtle relation to the Asian way of depicting women with white porcelain skin.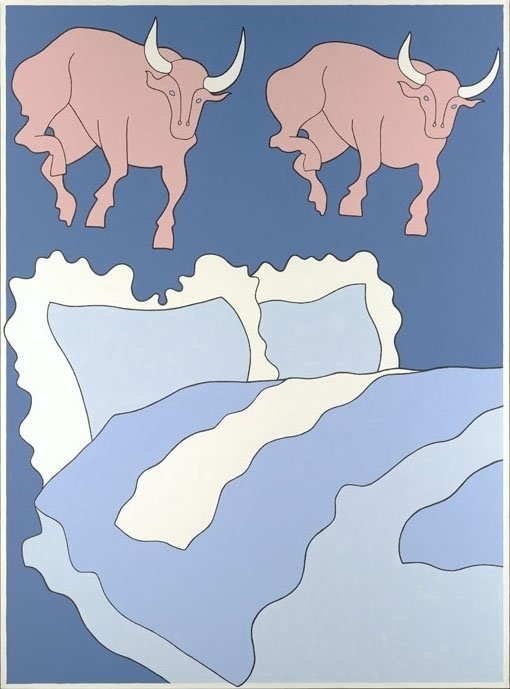 Fig. 14. Bulls and Bed, 1986 (waddingtoncustot.com)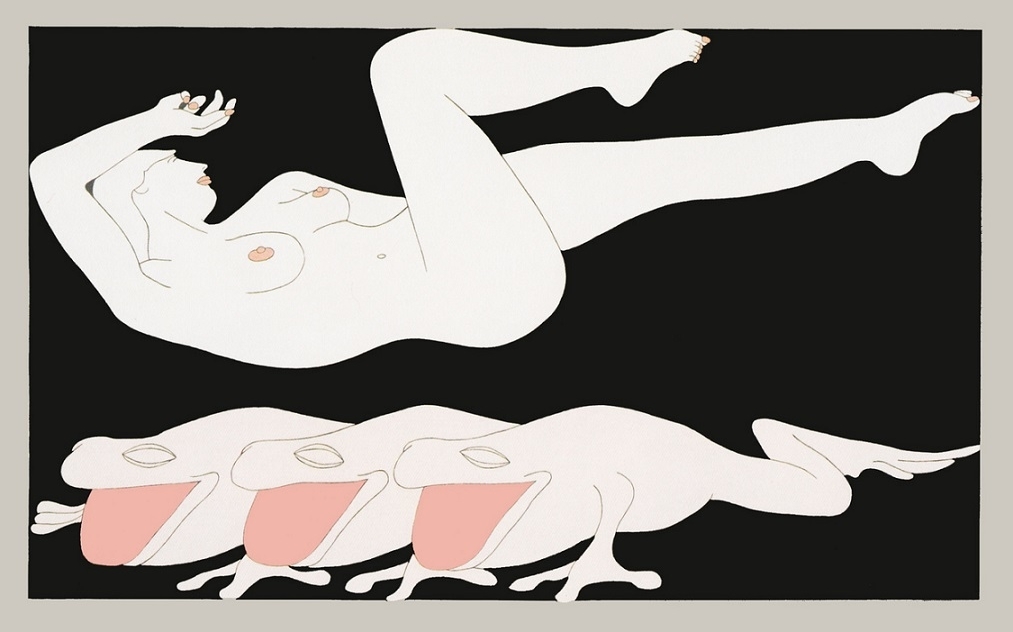 Fig. 15. Dream of Frogs, 1965 (butdoesitfloat.com)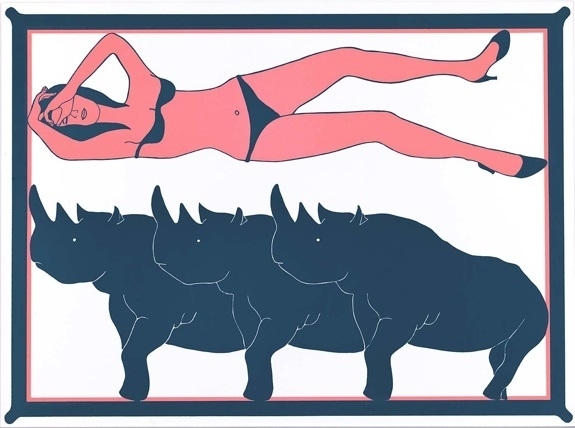 Fig. 16. Dream of Unicorns, 1965 (smithsonianmag.com)
Fig. 17. Girl with Cloth Rabbits, 1998 (waddingtoncustot.com)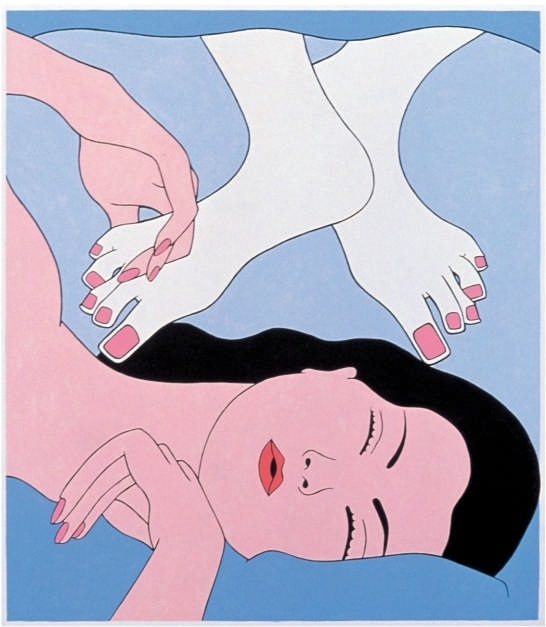 Fig. 18. Dream of White Feet, 2000 (blogspot.com)
The Great Waves
The second great print which comes to mind when we recall Hokusai is "The Great Wave off Kanagawa." Interestingly, John Wesley's collection contains several depictions of splashing water. The still minimalism of these works with birds floating above the landscape reminds of later Japanese print sets. The smooth lineation typical for Wesley's pieces also makes them relate to classical shunga by Hokusai.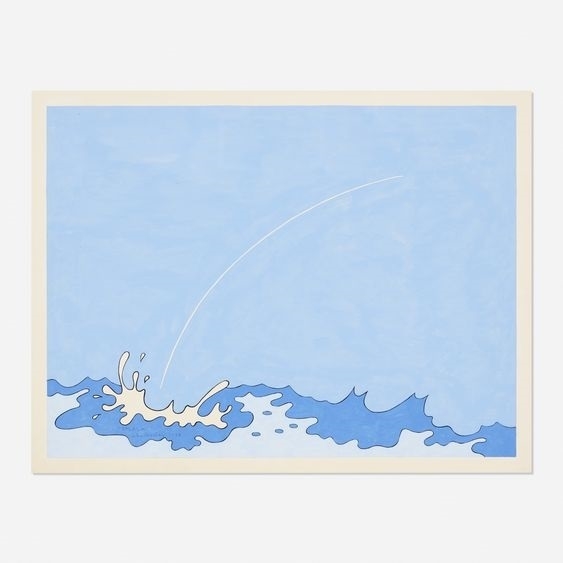 Fig. 19. Splash, 1979 (artsy.net)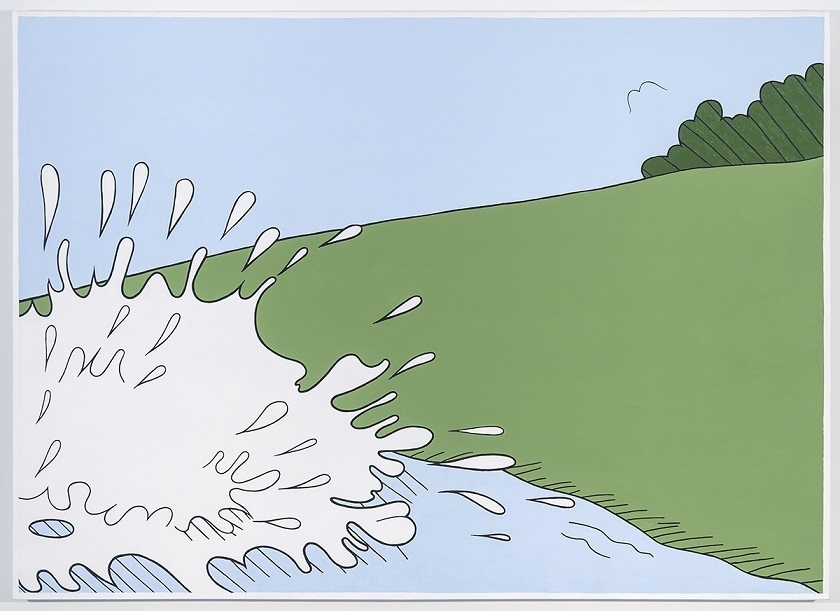 Fig. 20. Wimpy's Dive, 1993 (juxtapoz.com)
Utamaro and Chic Young
Depending upon the viewer's cultural horizon, Wesley's manner can be derived from American comics or Japanese prints. Among his pieces, there are at least four combining Japanese motifs with Western pop culture, namely with Dagwood Bumstead's character from Chic Young's "Blondie." Such works as "Bumstead and Dead Geisha," 2006, or "Utamaro Washing, Bumstead Sleeping," 2003, based on Utamaro's piece from "Five Shades of Ink in the North Country" series, can persuasively answer why art curators label Wesley as a surrealist. There seems to be no solid ground for combining such different phenomena, yet Wesley managed to do it in his elusive splashes of subconsciousness as did surrealists.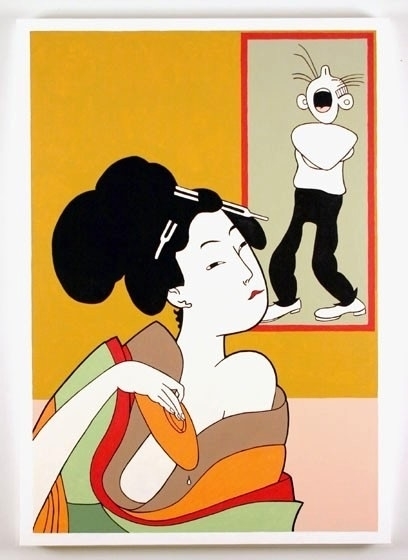 Fig. 21. Utamaro Drinking, Bumstead Mad, 2003 (fredericksfreisergallery.com)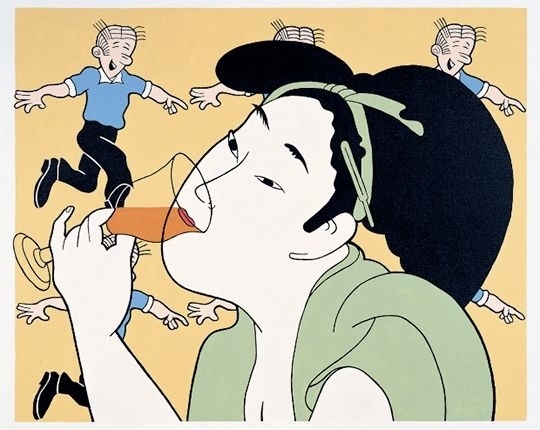 Fig.22   Orange Wine, 2003 (espresso.repubblica.it)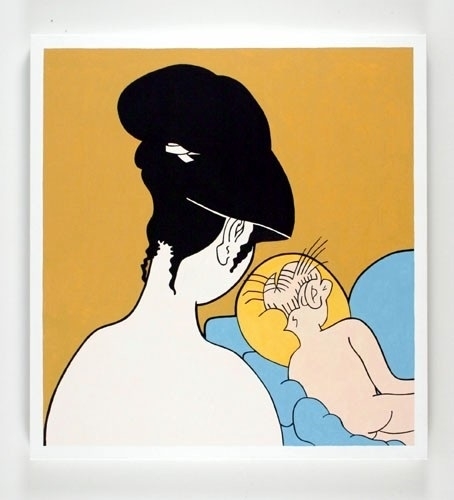 Fig. 23. artforum.com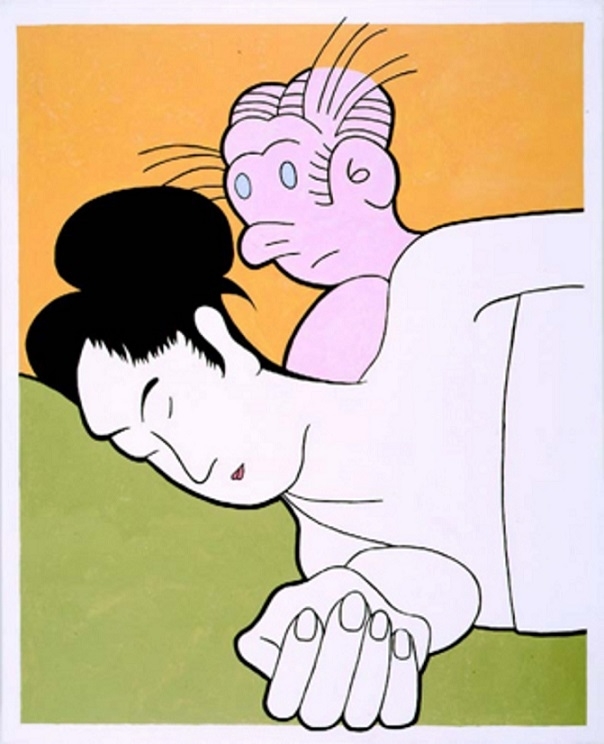 Fig. 24. Bumstead and Dead Geisha, 2006 (artforum.com)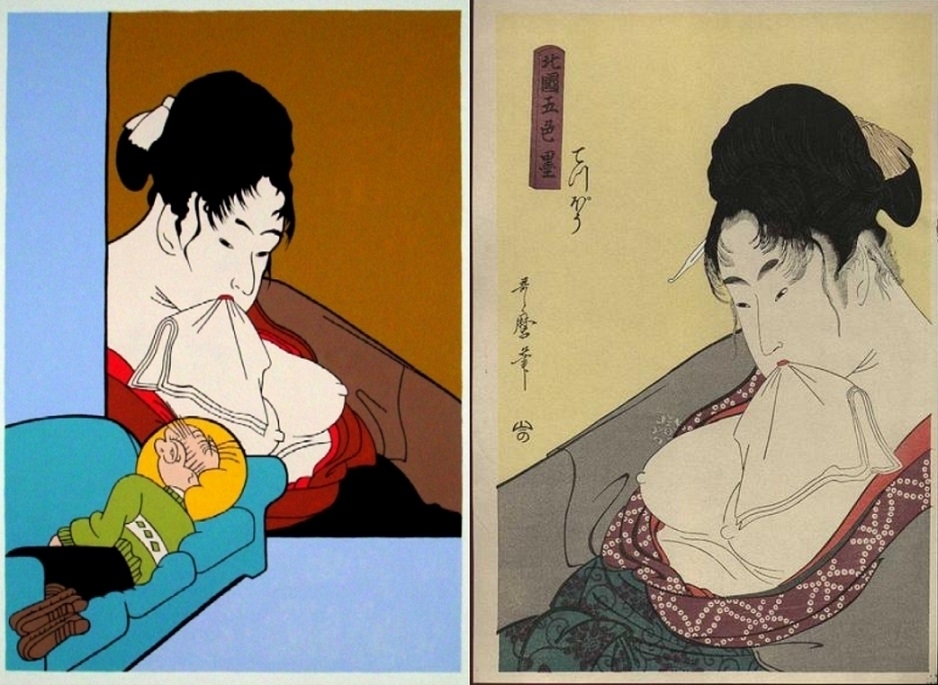 Fig. 25. Left: Utamaro Washing, Bumstead Sleeping, 2003; Right: Utamaro, the courtesan from Five Shades of Ink in the North Country series (ukiyo-e.org)
Old Blues Songs
Wesley himself says: "I didn't go out and try to be a surrealist. It was just fun doing what I was doing." He is the kind of artist who hates theorizing and never reflects on what he does letting his work speak for itself. The viewers are free to consider them through the prism of Roy Lichtenstein and other pop-art representatives. Just as they are welcomed to draw more sophisticated or poetic analogies. As Randy Kennedy mentions, "With titles like "Hungarian Dog Wrestler," "Debbie Millstein Swallowed a Thumbtack" and "Bumstead in Bedlam," they [the works] can suggest old blues songs sprung surreally into the visual world, a kind of postmodern channeling of the "old, weird America" written about by Greil Marcus and mined by Bob Dylan."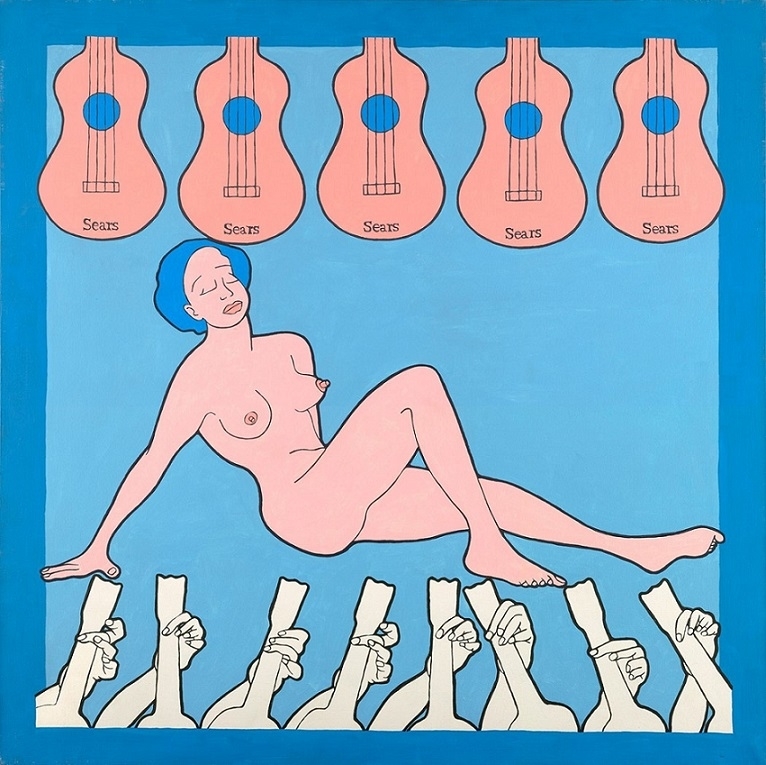 Fig. 26. Mail Order Blues, 1972 (anothermag.com)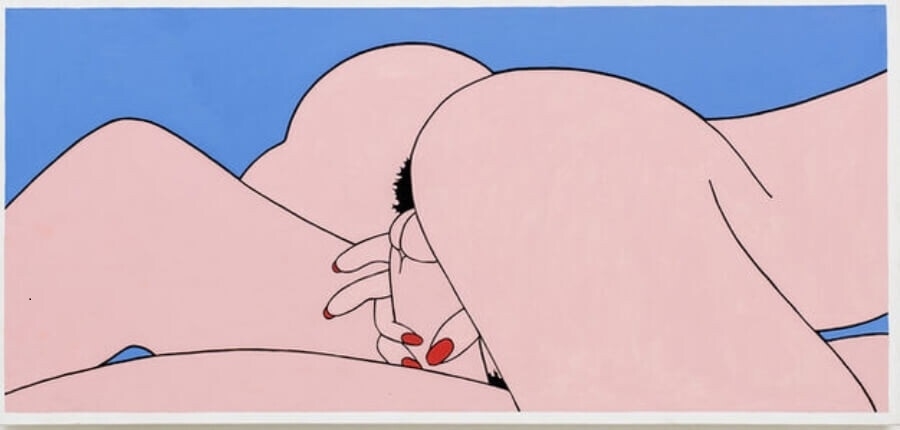 Fig. 27. Woman on Top (culturainquieta.com)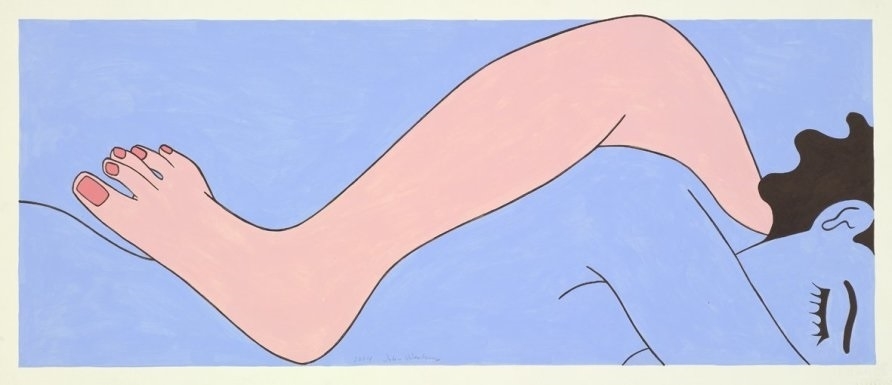 Fig. 28. Untitled (Pink Leg), 2004 (waddingtoncustot.com)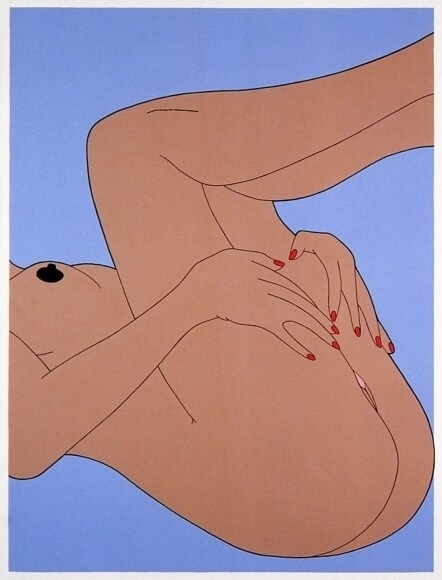 Fig. 29. Brown Woman Stretching, 1995 (culturainquieta.com)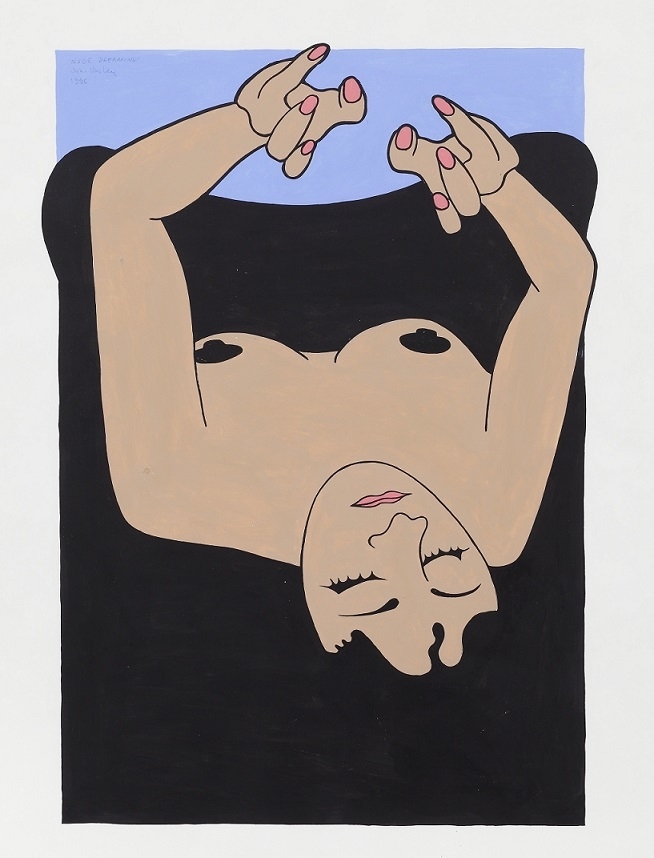 Fig. 30. Untitled (Woman Dreaming), 1996 (juxtapoz.com)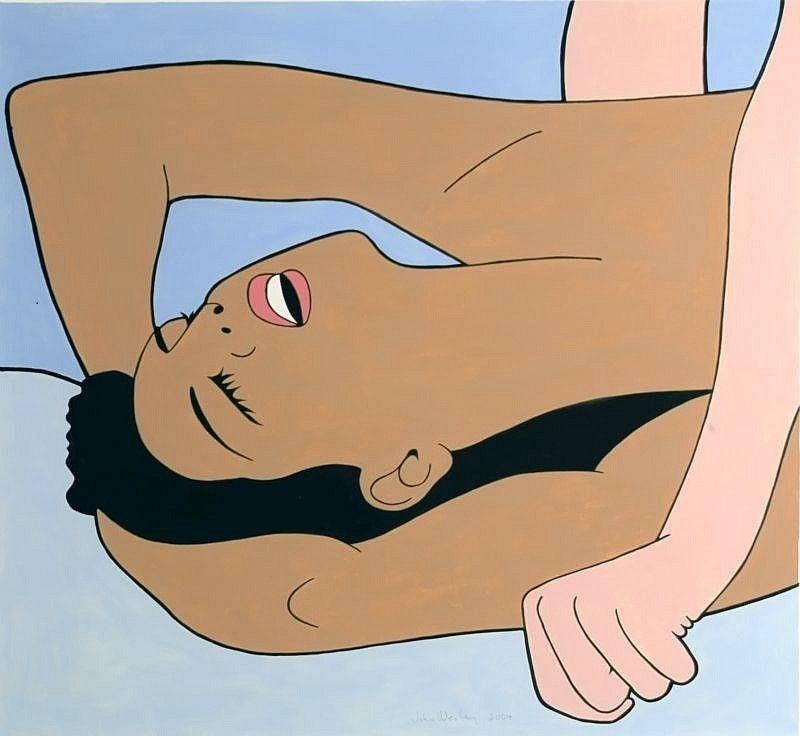 Fig. 31. Brown Nude (seavestcollection.org)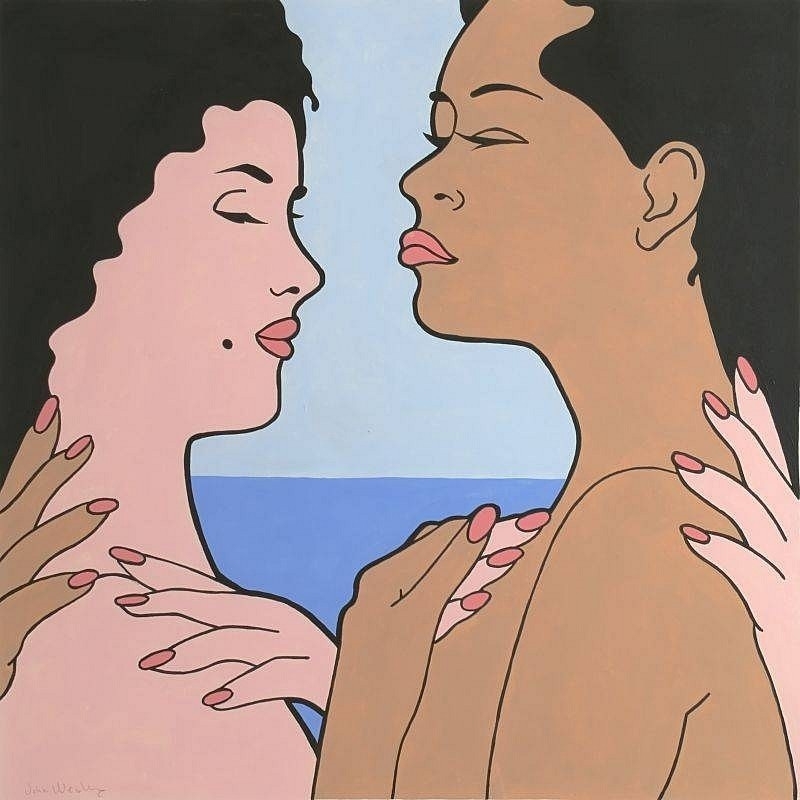 Fig. 32. Two Girls (seavestcollection.org)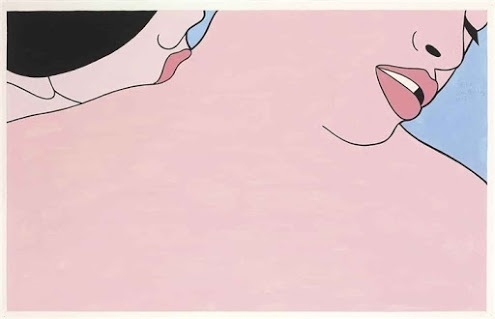 Fig. 33. Bite, 1992 (blogspot.com)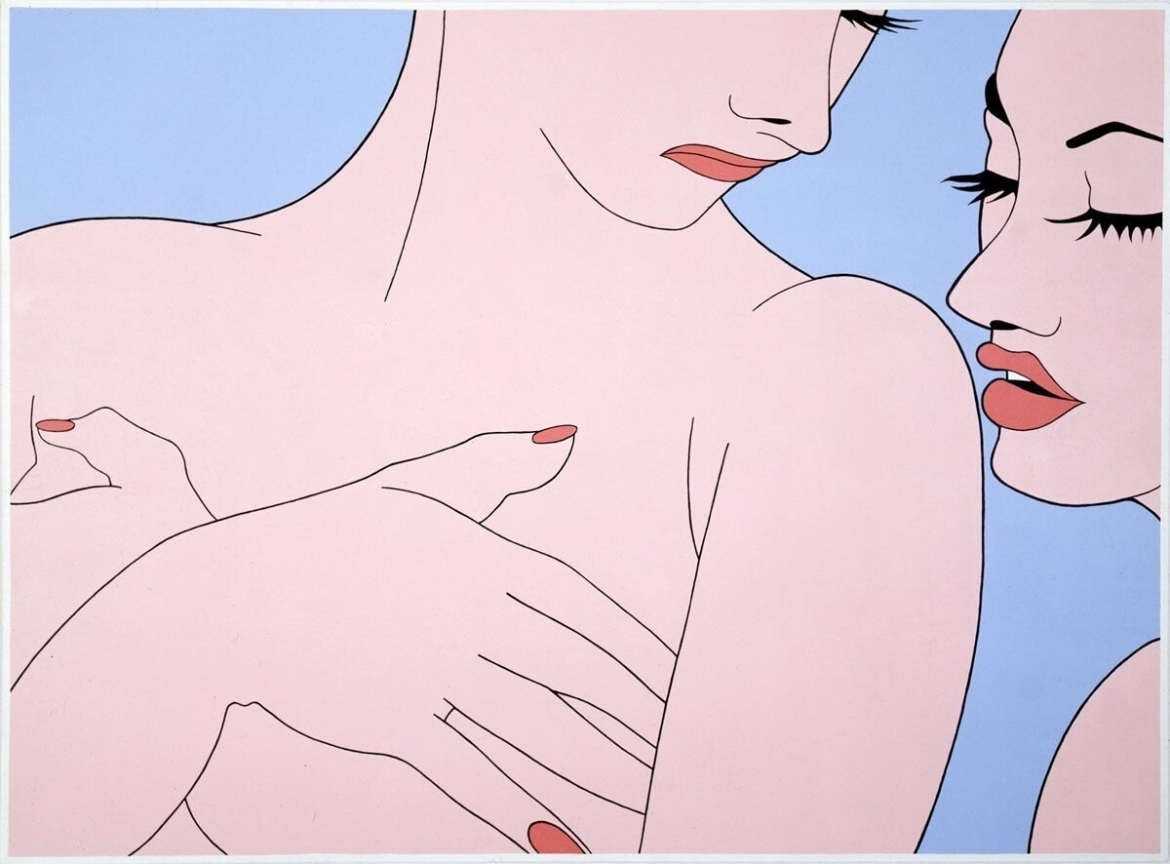 Fig. 34. Tattoo, 1992 (culturainquieta.com)
Fig. 35. Untitled, 2011-2012 (culturainquieta.com)
Click HERE for the Pop Art porn of Tom Wesselmann…!!
Sources: Wikipedia.org; nytimes.com; artnet.com
What do you think about John Wesley's art? Leave your reaction in the comment box below…..!!