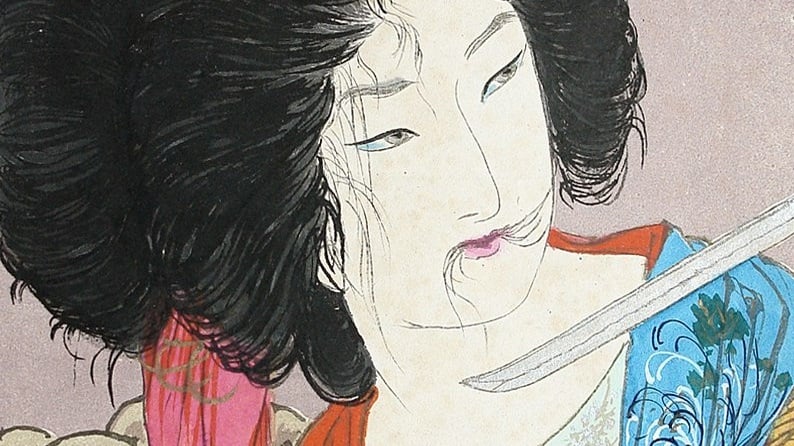 The Perversely Attractive Lithographs of Kinbaku Master Seiu Ito
Below I have added some nice litographs by the 'Father of Kinbaku', Seiu Ito  (1882-1961). These rare pieces are coveted by collectors because of the additional hand-painted details (such as swords and clothing) and since a lot of his work has been destroyed during the Great Tokyo Air Raid in 1944 . They were published around 1920 and are signed Seiu.
All the designs show Seiu's favorite subject of females in distress. This fascination already awakened around his tenth year when he saw a kabuki drama featuring a samurai heroine.
"Compelling high-angle image portraying various women tied to an impromptu torture wheel made out of bamboo."
"Alluring design of some strapped-down women with backstrap looms attached to their private areas. Their anguish is observed with amused attention by some older corpulent men."
"An energetic scene including five females tied-down to a huge wheel rolling down a rope bridge."
"Beautiful close-up design of a girl in distress. Striking is her unyielding appearance."
Click HERE for the prices and more info on these lovely Seiu Ito pieces!