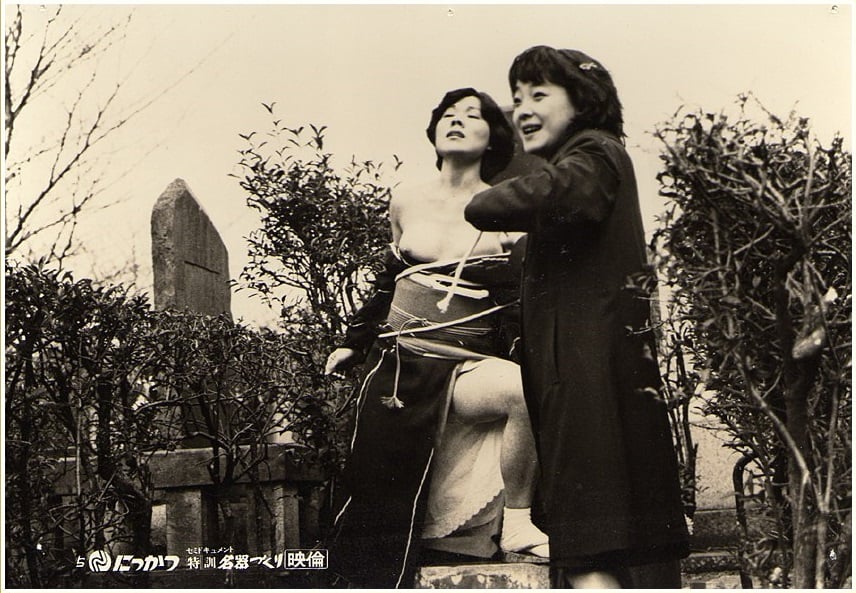 Exciting Video of 50 Shades of Japanese Kinbaku Art
In the following video you can find kinbaku (bondage) art by Seiu Ito, Oki Shoji, ink drawings for Japanese bondage magazines and stills from "pink cinema".
Seiu Ito (1882-1961)
One of the most important representatives of Japanese bondage art and acknowledged as the "father of modern kinbaku". His attraction to women in distress awakened at an early age after watching a kabuki play featuring a samurai heroine. Another seminal influence was Yoshitoshi's masterpiece 'Picture of the Lonely House on Adachi Moor' from 1885. In 1919 he hired a model named Sahara Kise who later became his second wife. The reason that his work is relatively rare is partly because he became a target of censors in the 1930s and also lost a lot of his work at the Great Tokyo Air Raid.
A gifted Japanese illustrator/painter with a long history in kinbaku art. His erotic work has appeared in countless manga and BDSM magazines and even now at the age of ninety-five years his creative productivity has not decreased.
Pink Film
Although this term can be applied to every Japanese film including nudity or sex, it is more applicable to the independent film studios that produced and distributed Japanese sex movies since the 1960s. The genre became wildly popular from the mid 1960s until the mid 1980s. In the 1970s violence was added to this kind of film. Pink films are still produced to this day and since the 2000s it has seen a significant growth in international interest.
Kinbaku Art 
Also known as shibari (since the 1990s) is an ancient Japanese artistic style that has many forms and uses. Before kinbaku became an art form, rope tying (hojojutsu) was used to constrain, transport and punish convicts in the thirteenth century. Whereas hojojutsu was a form of torture, kinbaku and shibari artists use the rope to create beautiful geometric designs that bind and that focus attention on the curves of each body.
It is about the creative process and experimentation and working together. About the symbiotic relation between the rigger and the model who engage in a simulation of intensive power dynamics to create images and bodily experiences overflowing with exposure, elation, rigidity, and sensuality.
Some of the displayed Japanese kinbakuart in the video is still available in our gallery. You can examine the pieces and their prices when you click HERE !