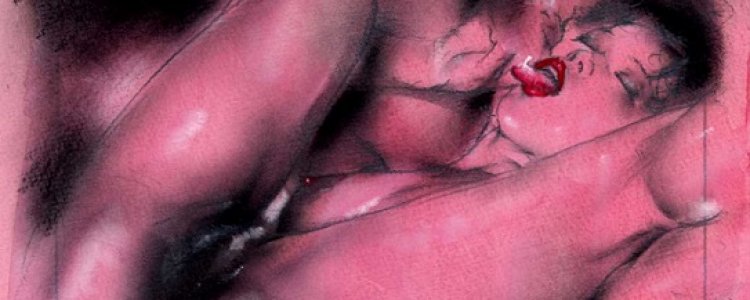 10 Awesome Examples of Shibari Art
The following ten shibari art drawings and paintings were included as illustrations for Japanese S&M magazines. These illustrations were handed over to the publishing houses in this rough version. Some even have the instructions for the editors still on it.
Click HERE for an exciting video including more sensual shibari art (including work by Ito Seiu)…!!!