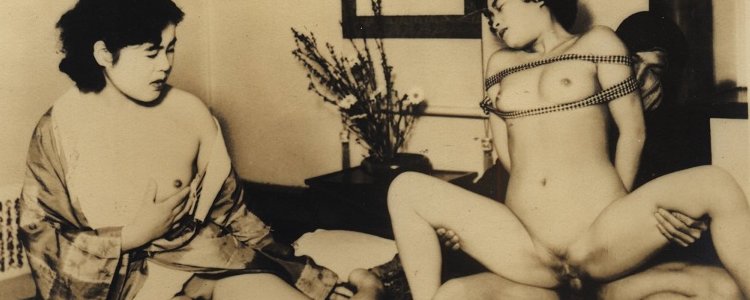 Video of a Rare Kinbaku Album with Exciting Images of Damsels in Distress
Album with seventeen Japanese B&W photographs featuring Kinbaku (bondage) images. These photographs were all taken between 1950 and 1970 (or so). They don't go back much further than that.
Seiu Ito
They are prints from a photo session that was probably done either for a magazine shoot (Uramado or, less likely, Kitan Club) or for a photo club event by one of  Seiu Ito's followers or perhaps even for Ito's group. They are probably made by the kinbaku photgrapher Minomura Kou.
In the following video you can get a shaky impression of the contents insight the book:
Click HERE for more exciting bondage art..!!