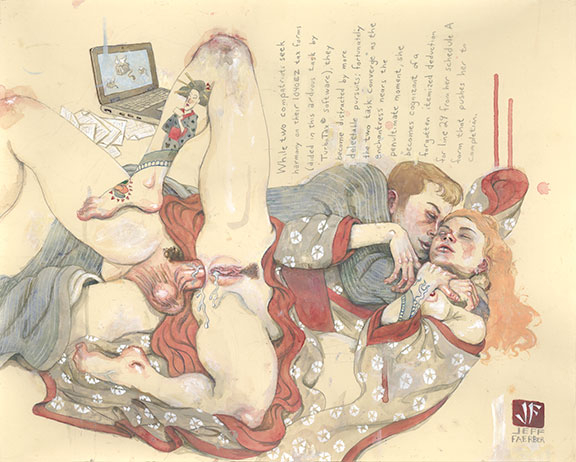 New Shunga Work by Jeff Faerber: Two Compatriots Seek Harmony...
ShungaGallery.com wishing everyone an aesthetically prosperous 2018. As always we try to add new exciting content on the art of shunga daily.
I just received a new image of a hot of the press new work by Jeff Faerber (check out the long amusing title):
"While two compatriots seek harmony on their 1040EZ tax forms (aided in this arduous task by TurboTax® software), they become distracted by more delectable pursuits: fortunately the two tasks converge as the enchantress nears the penultimate moment, she becomes cognizant of a forgotten itemized deduction for line 29 from her schedule A form that pushes her to completion." (2018)
Click HERE for more sensual content on this NSFW artist…!!!
Who is your favorite modern shunga artist? Leave your reaction in the comment box below…!!