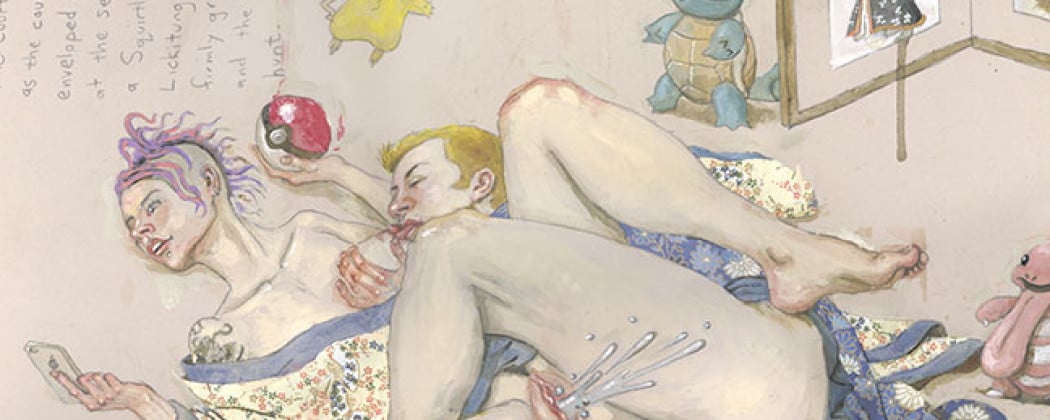 Seven X-Rated Adventures As Imagined by Jeff Faerber
In anticipation of Jeff Faerber's last "creative burp" (that will pay homage to the Japanese masters Eisen and Hokusai), we take a look today at seven works from the past that have never been seen before on this stage.
The seven X-rated adventures are depicted in chronological order, so that we can closely follow his evolution in style…
Click HERE for many other inspiring articles that delve deeper into the art of Jeff Faerber….!!
We are a fan of the artist's work and not an affiliate but you can find his available shunga art by clicking here….!!
What are your thoughts on modern shunga? Join the discussion below…!!