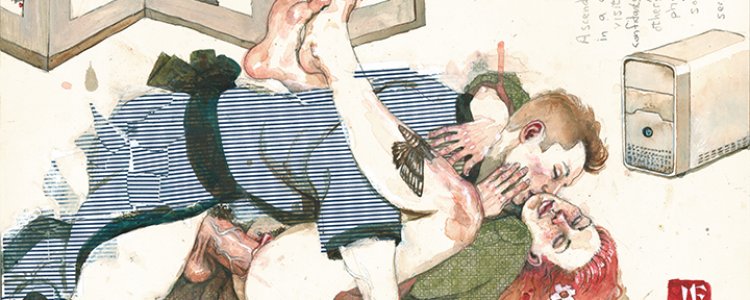 The Taste Of Each Other's Moans and Pheromones
At the moment the American artist Jeff Faerber (1973) is working on 5 shunga paintings at the same time.
In August there will be an exhibition called Erotica: The Art of Love, Nature and Dick Drawings (6 August – 25 August 2019) held by Black Space Oslo that most probably will include some of his erotic work.
Anyhow, you can find his most recent piece below. Love the striking patterns on both of the kimono's…
Click HERE for an extensive interview with the artist…!!