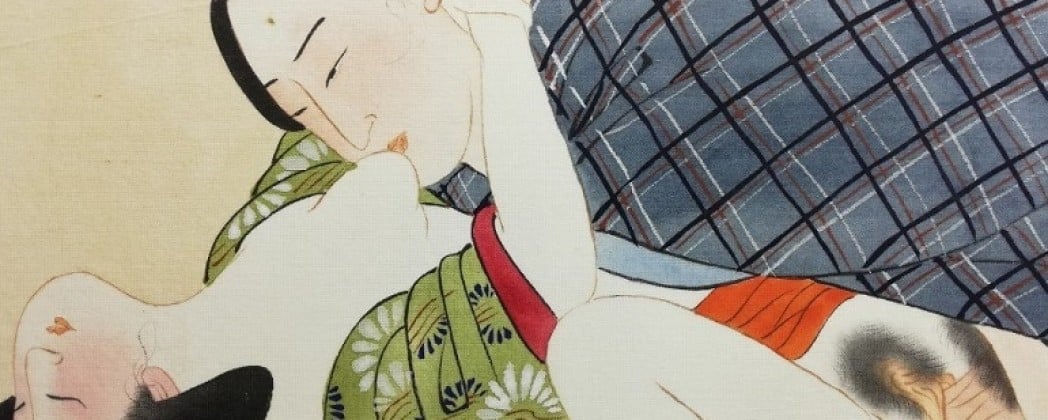 April/May Contest: Would You Like to Win this Beautiful Shunga Painting?
Welcome to our April/May contest in which you can win an authentic piece of Japanese erotica. As in our previous contests the rules are simple. All you have to do is leave your name and e-mail (won't be shared!) in the comment box below this page!
Your Thoughts
Although it is not required, we would appreciate it if you would let us know your thoughts about our site (also in the comments box)!
Expires 6 May
You can subscribe until Wednesday, 6 May (expires at midnight CET!). The winner will be drawn out of a bowl the old fashioned way on Thursday, 7 May and be announced both through our newsletter and the social media platforms we are active on Friday, 8 May.
Prize
So what's in it for the winner? A unique shunga painting on silk by an unknown Japanese artist produced in the first half of the 20th century portraying a passionate intimate couple. The female embraces her lover tightly around the neck while he tenderly suckles on of her nipples. The size is ca. 10 1/4″ x 7 2/3″ inches. The price for this piece in our gallery would be US$ 300,-.
In Short
This captivating and unique shunga painting can be yours! In short, the rules again. Comment (not required!) and leave your name in the comment box below. You've got until Wednesday, 6th May (midnight CET!) to join.
Winner
Before we'll announce the winner we want to thank all 35 participants for the nice testimonials and feedback you left….Really Appreciated!!
And the Winner Is…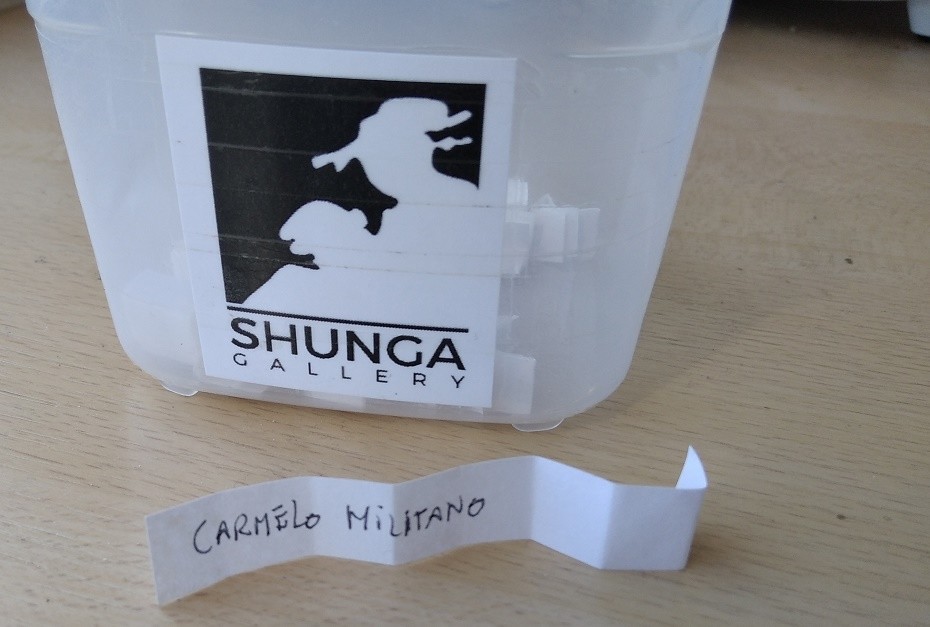 Carmelo Militano
Congratulations Carmelo, that's funny we recently did this interview! Anyway, we'll contact you later today..!!
Again thanks to all participants and good luck at our next contest in June (or July)..!!