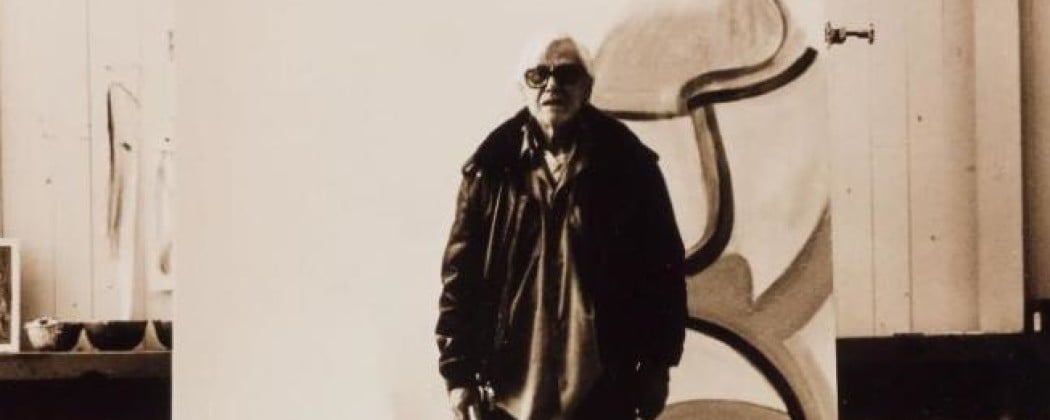 Unique Anecdote and Picture of Willem de Kooning by Enfant Terrible Paul Blanca
This unique picture of the famous painter Willem de Kooning (1904-1997) has an interesting background story that is told in the book 'De Kunstkannibaal' by Peter Klashorst (1957). I have added an English translation of this excerpt below:
"The well-known Dutch photographer Paul Blanca (1958-2021) and me (ed. Peter Klashorst) were together in New York. Blanca visited Willem de Kooning to create a portrait of him. De Kooning, at that time already the world's highest paid artist, got on board as a stowaway in 1926 and ended up in the U.S. where he began his career as a house painter. And now, at the height of his fame, almost no one could enter his life anymore.
Safety Cordon
But off course Blanca managed to by-pass the safety cordon. De Kooning was already suffering fom dementia. He was no longer aware of what he had painted 5 minutes before, but he gave Blanca the following advice: "Just make paintings and you can make a lot of money like me."
Animation Movies
In his studio hung a big screen that was constantly playing animation movies, through Cartoon Channel. "Just paint these animation movies and then you have always something to paint. It's real easy. You don't have to invent things. It is all there! Anybody can do it! You will be rich and famous like me!" Blanca came back home with this story about his meeting with Willem de Kooning.
Available
This rare (very small edition) picture of the world-famous painter Willem de Kooning is still available in our gallery. It's a sepia gelatin silver print. It's titled, signed and dated on the verso (see Fig.3.). Very good state and offered in a passe-partout (see Fig.2.). Size picture: 7″ x 9 4/5″ inches. Size passe-partout: 13 1/3″ x 15 3/4″ inches. The price is Euro 385,-.
In 2009 I wrote an insightful article on Paul Blanca who Robert Mapplethorpe considered to be a worthy opponent!
The following video features Blanca's Sangre de Toro (1991) -series. His visual ode to bullfighting:
Source: 'De kunstkannibaal' by Peter Klashorst
Another great source on Blanca (mainly Dutch) is the Rob Scholte Museum.
More photographs by the artist:
Click HERE and check out Paul Blanca's bloody bull-fighting work….!!!
Source: 'De Journalist' (21 May 1990, Interview with Paul Blanca)