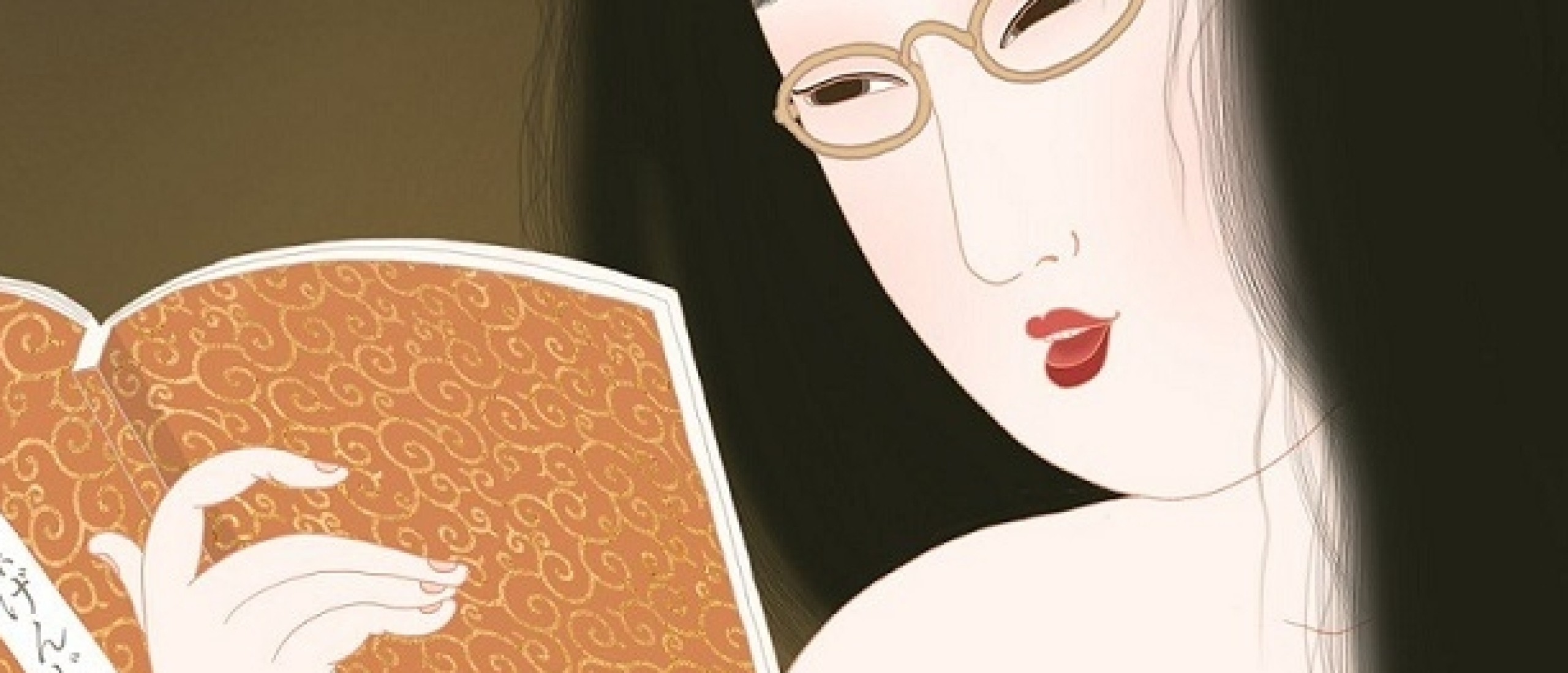 Senju Shunga's Yomi: The Tingling Sensuality of a Reading Beauty + Utamaro
The following text comes from the book 'Kagami - Contemporary Shunga ' in which the Swedish author and painter Senju Shunga (1968) gives a detailed poetic description of his painting 'Yomi (Reading - Fig.1) ' produced in 2017.:
Wet Index Finger
The woman is engulfed in her book. Finally alone she finds time to enjoy herself in the most pleasurable of ways. Slowly turning the thin pages of washi paper, carefully studying the erotic drawings paraded in front of her, page after page. This is her favorite book. The edges of the pages are beginning to show signs of wear at the spot where she uses her thumb and index finger to turn the page over. Sometimes the index finger carries her wetness onto the paper and the black in used for printing the outlines of the scenes have become a little smudged.

Fig.1. 'Yomi (Reading)' (2017)
Erotic Gallery
She has a small collection of these thin books hidden away in a black and gold lacquered box she keeps in her bedroom. There are also a few loose sheets of shunga stored at the bottom of the box (Fig.2), and sometimes she spreads them out on the tatami mats in front of her, turning her immediate area into a small erotic gallery.
Tingling Sensation
When she experiences that tingling sensation in her body, the one that makes her think about the content of her private box, she slides all doors and windows shut and turn off all the lights but the little lamp, then she polishes her glasses. After putting them on, just like a doctor would do in order to better read the fine print in some medical text book, she goes into the bedroom, opens the lid of her box ad selects the reading for the evening.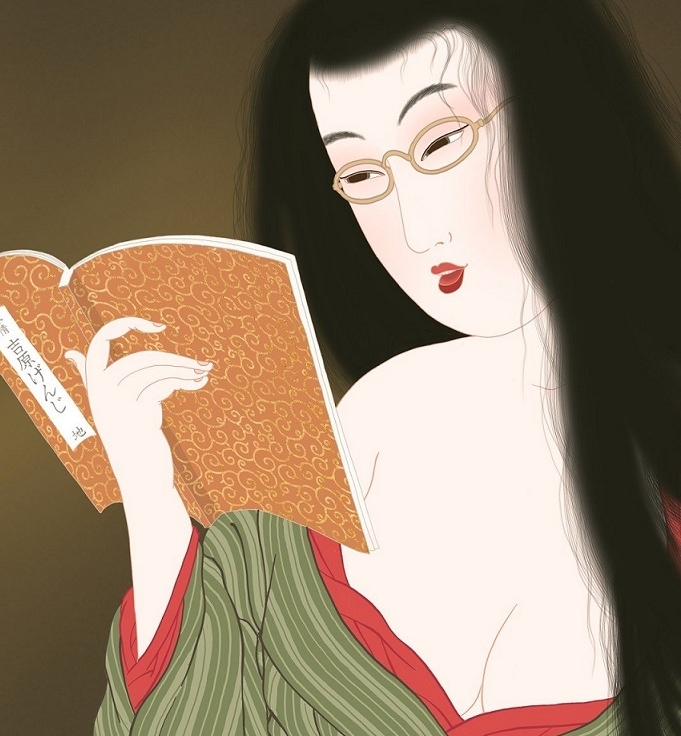 Fig.1a.
Wet Warm Pussies
Her layers of kimono are loosened baring her chest and liberating her pussy from its seclusion behind silk and cotton. The cool air of the room caresses her naked skin as she opens the book to the first page. She skips through the text much rather looking at the renderings of naked bodies entwined in sometimes impossible sexual positions. Her imagination writes the narrative more fluently than reading the words. Besides, she has learned that some one else's desires rarely matches her own. So much better to decide for herself what the people say and feel as big hard cocks penetrates wet warm pussies or tongues and lips kiss and licks both clitoris and glans.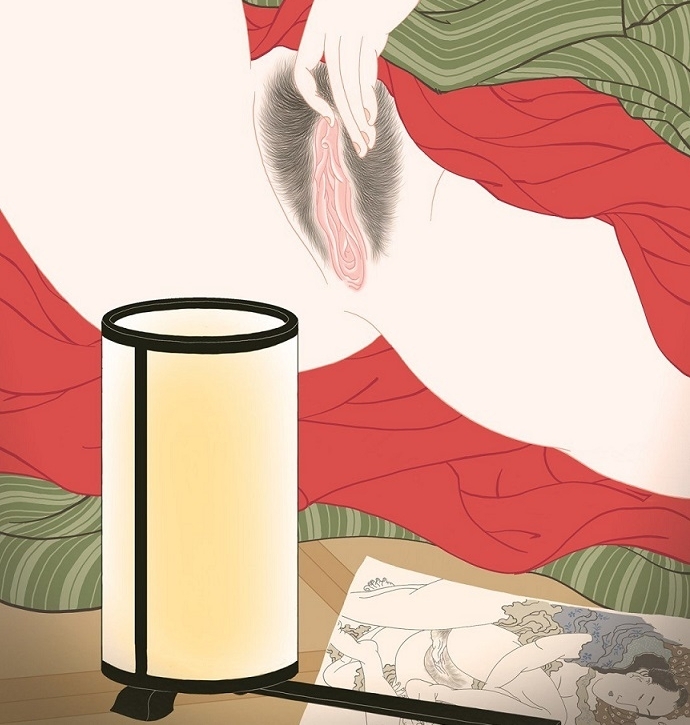 Fig.1b.
Tiny Pearly Dewdrops
Her soft dark pubic hair is already a little moist close to where her labia guards her beautifully decorated gate, tiny pearly dewdrops clinging to each and every strand of hair. Her fingers first caress the outside of her vulva as they run slowly up and down along her outer labia. She pauses to turn the page for yet a new scene, her index finger leaving a wet darkening stain on the paper. She looks closely at an image of two men, one of them dressed as a woman, the light purple cloth on his forehead betraying that him as a female impersonator of the kabuki stage. He straddles a man half laying on the floor, the bottom man's cock penetrating his anal. The penetrator returns the sexual favour by grabbing the female impersonators cock and stroking it up and down.
Filled By His Cock
The following page shows the same position but now one of the men is replaced by a woman and instead of anal gratification the pussy is filled by his cock. The woman leans over to kiss the man. Her fingers now gently part her labia and slowly starts to play with her clitoris. Shivers of pleasure travels up her spine and there are so many more pages left. In her bedroom she continues her literary exploration. (Text by Senju Shunga)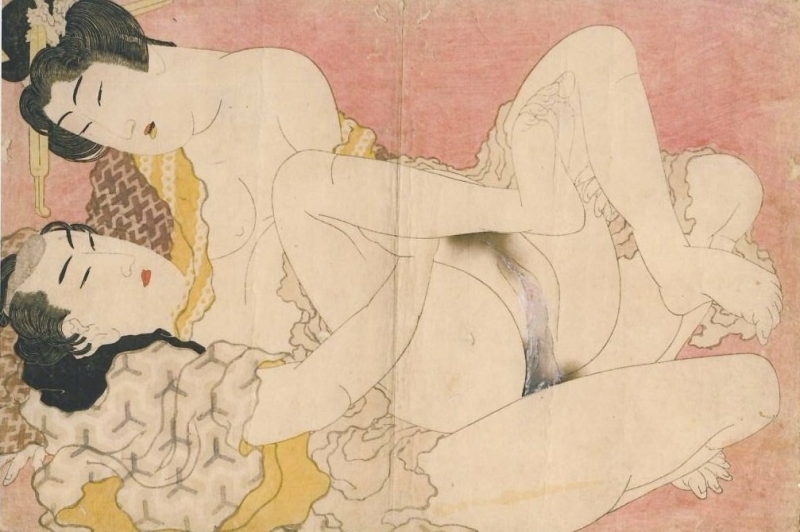 Fig.2. 'On top' (c.1828) from the series 'Plovers Above the Waves (Namichidori) ' by Katsushika Hokusai
Utamaro's Poem of the Pillow
In Senju's most recent work (Fig.3) he pays tribute to Utamaro's iconic 10th design from Poem of the Pillow (Utamakura -Fig.4), issued in 1788...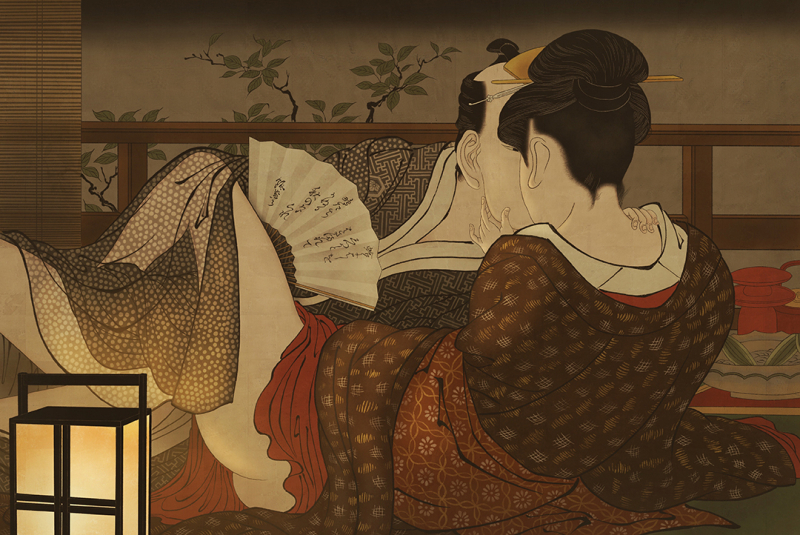 Fig.3. "In Praise of Shadows I" (after Kitagawa Utamaro) (Feb 2022)
In Praise of Shadows
Senju: 'I have begun work on a new series of shunga paintings based on classic works. My versions of these famous Ukiyo-e prints are filtered through the wonderful essay "In Praise of Shadows" by Junichiro Tanizaki. I have written a lengthy story about shunga, my ideas for these new works and the words of Tanizaki. You can find a link to it in today's Stories. The last image is of Kitagawa Utamaro's beautiful late 18th century shunga print. It's one of my absolute favorites! '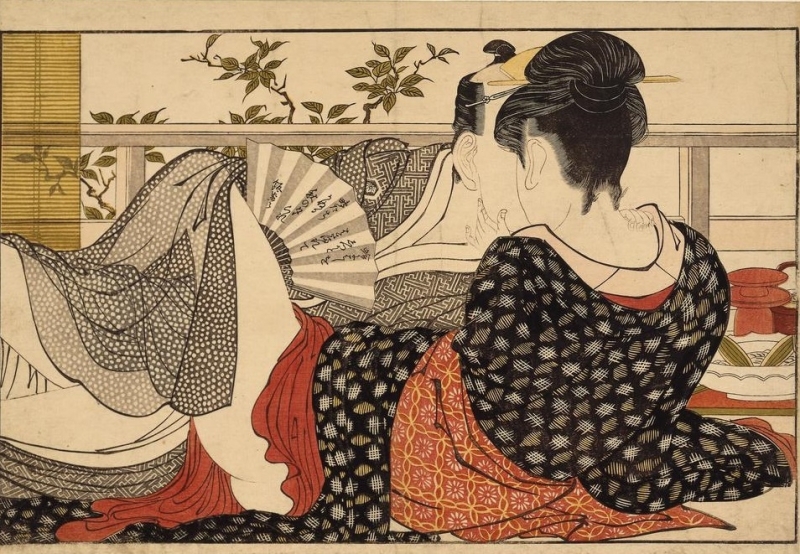 Fig.4. Tenth design from 'Poem of the Pillow (Utamakura)', 1788 by Kitagawa Utamaro 
Click HERE for our earlier review on Senju's Kagami.....!!
Source: 'Kagami - Contemporary Shunga' by Senju Shunga