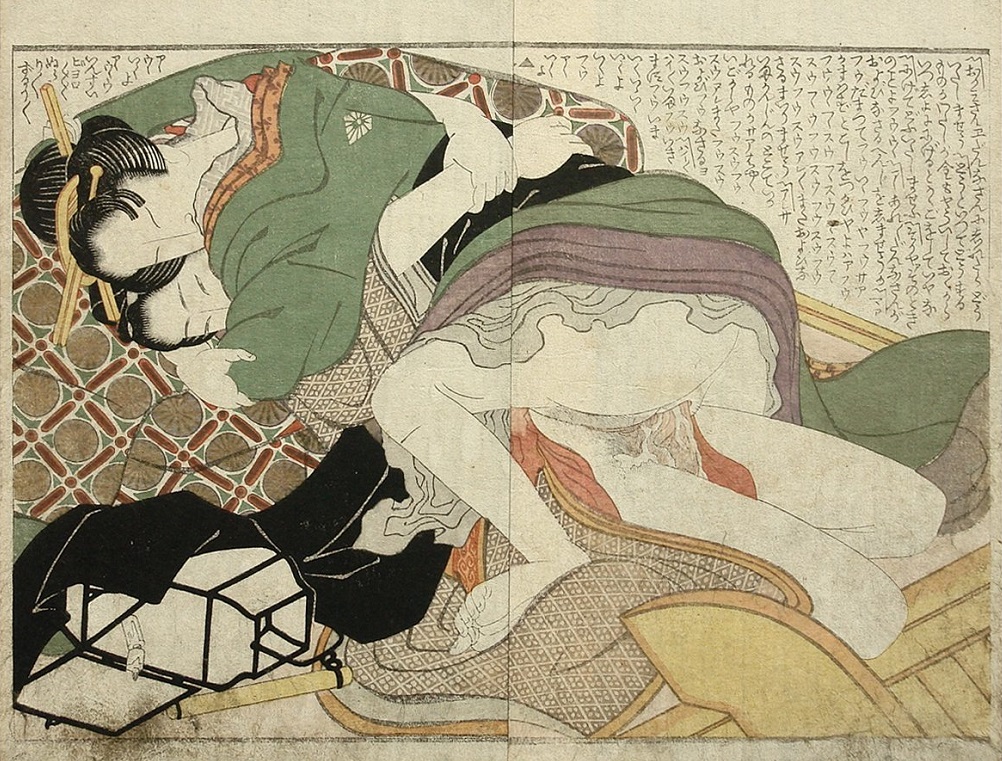 Passionate Shunga Design of a Covert Encounter On a Stairway
The following shunga design is from the superb series 'Kurawa no tanoshimi' (c.1820s) by Katsushika Hokusai (1760-1849). In the past this series was attributed to Hokusai's daughter Oi (c.1800-1866).
Staircase
A scene that takes place on a staircase, probably in a tea house, featuring a young couple in a quick intimate encounter. Hokusai emphasizes their passion by the solid hug of the young man and the fallen lantern next to them.
Printing Process
During the printing process various beautiful details have been added such as silver and gold pigment details to the blanket and black lacquer on the woman's belt and lantern.
Fantasy
The Japanese art expert Haga Toru (1996:101) explains that a staircase is an unusual architectural feature in a Japanese house, and that it existed only in the houses of the wealthy, in tea houses and theatres. He names it as one of the preferred 'fantasy' places for quick precarious sexual encounters.
Click HERE for more articles on Hokusai!
This piece is still available in our gallery. Click HERE to check out the price!