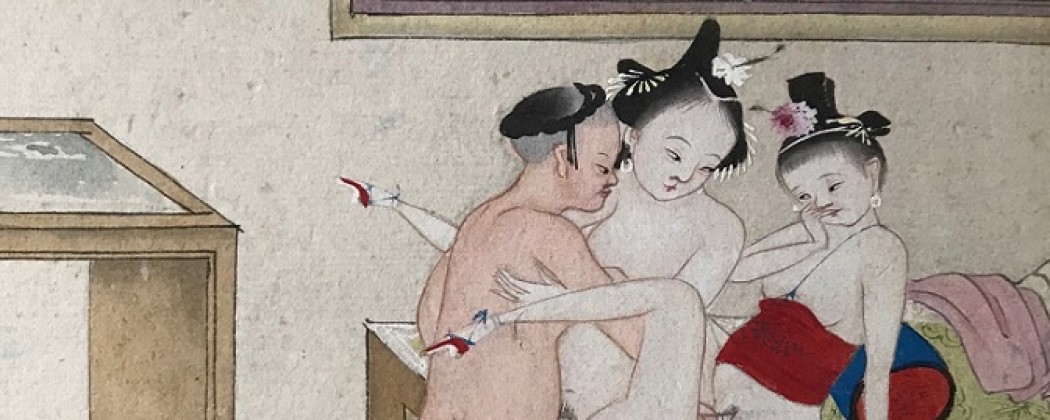 The Secret Adventures of Sing-Song Girls in Ancient Chinese Brothels
The 'sing-song' girls (also known as flower girls) was the nickname invented by western observers* for female prostitutes in nineteenth century China. Like Japanese geisha, they were trained from childhood to animate rich male clients through companionship, singing and dancing in exclusive sing-song houses. Not all performed sexual services, but most of them did. They considered themselves to be lovers rather than prostitutes.
Unusual Sight
Sing song girls appeared in various theaters and eating houses. Rich gentlemen displayed them in restaurants, opera houses, theaters, gaming houses, dance halls and night clubs, which generated quite a bit of attention, because couples who behaved freely with each other had never before been able to do so in public.
Celebrities
Many popular publications, magazines and newspapers followed the fashions worn by the most influential sing song girls, and reported every detail. In a sense, certainly in Shanghai, the highest class sing song girls became the first modern celebrities.
Stardom
Their stardom came to them, not because of their merits and trade, rather because of their association with fine arts and the latest fashion. With their huabang, 'flower or beauty competitions', they were the center of attention and their photographs circulated round the city (Fig.1).
Gossip
People gossiped about their social life and problems and all kinds of stories about them were published in novels, with or without illustrations. The public display of the courtesans, their entertainment world, and the volatile emerging media of Shanghai had an enormous impact on the desires and awareness of society. Together these ingredients became the driving force behind the cultural and social changes in the city, and ultimately throughout China.
Irresistible Aphrodisiac
A painting (Fig.2) displaying a tender encounter between a sing song girl and a wealthy client. The most sensual detail, for the Chinese male viewer of that time the irresistible aphrodisiac (even if this was an explicit scene), is the girl's loafer that impends to fall from one of her bound feet.
Prepubescent Girl
A client, his pigtail wrapped around his head, is making love to a completely nude 'sing-song' girl (Fig.3) while at the same time stroking the private parts of a young girl with his hand. The lack of pubic hair and her uncertain facial expression are an indication that this prepubescent girl has not yet been deflowered.
Click HERE for more exciting content on Chinese erotica….!!
Source: 'Concubines and Courtesan – Women in Chinese Erotic Art' by Ferdinand Bertholet
*Westerners living in China at that time observed these conspicuous women singing but had no idea how to name them since they were not labeled as prostitutes. Thus the moniker "Sing-Song Girls" arose.
Let us know your thoughts on this article in the comment box below….!!