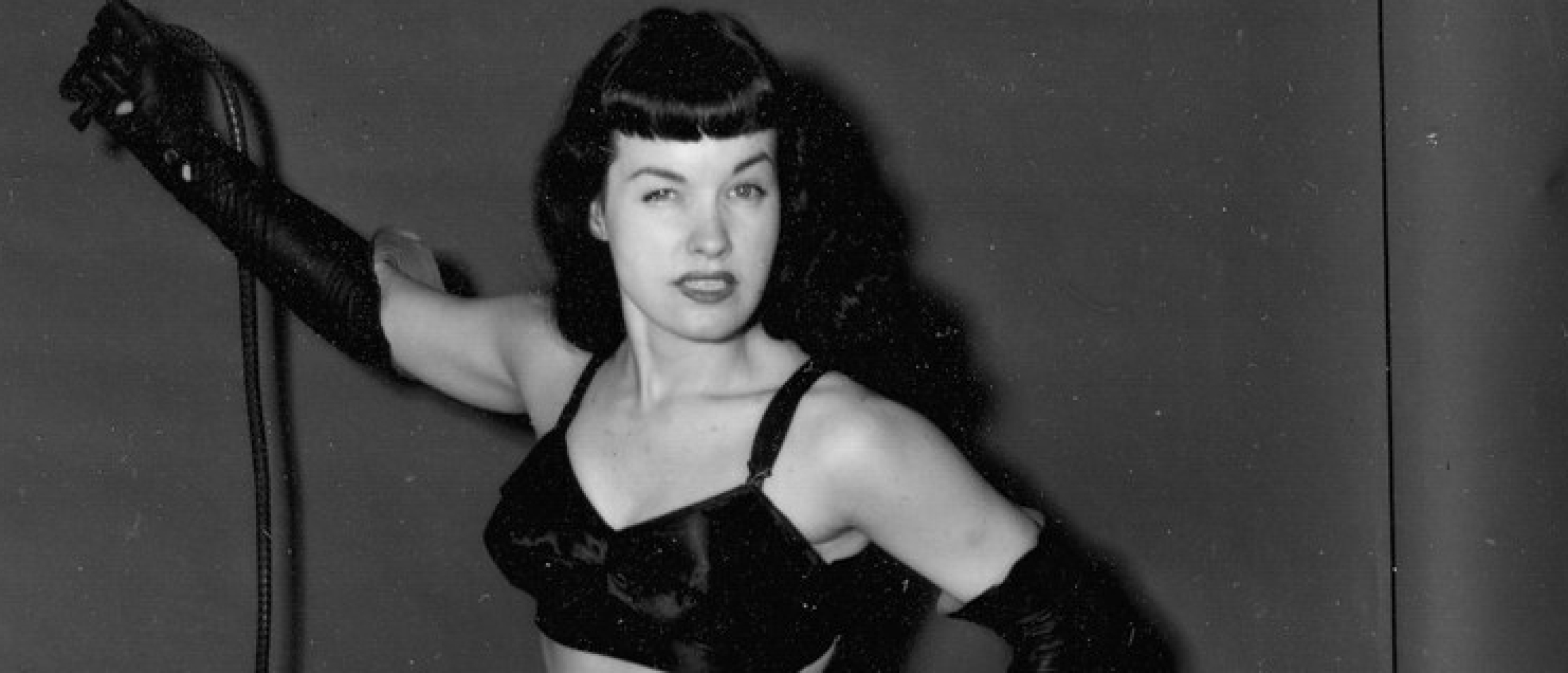 It's Better If She's Tied Up: Bettie Page's Bondage Photos
Betty Mae Page, popularly known as Bettie Page, was born in Nashville, Tennessee, in 1923. Her parents, Walter Roy Page and Edna Mae Pirtle, besides her, had five more children. Her childhood was marked by economic instability, and she had to take care of her younger siblings when her father was arrested for car theft. Her parents divorced when she was 10 years old.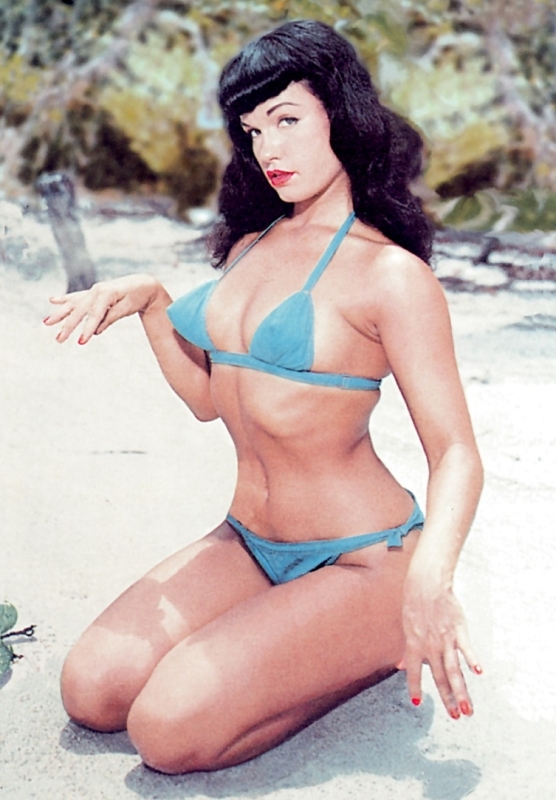 Fig.1.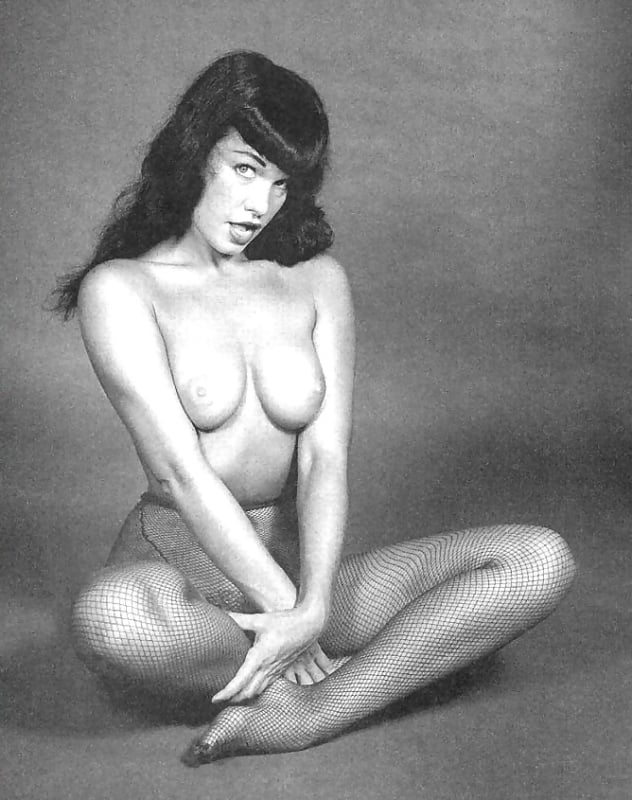 Fig.2.
Sexual Abuse
Shortly thereafter, her mother placed her and her two sisters in a Protestant orphanage for a year. When she was 13, her father, who continued to live nearby, sexually abused her. As a teenager, Bettie and her sisters experimented with different makeup and hairstyles, imitating their favorite movie stars. She also developed skills in sewing, makeup, hair, and costume design, which would later prove valuable in her pin-up modeling career.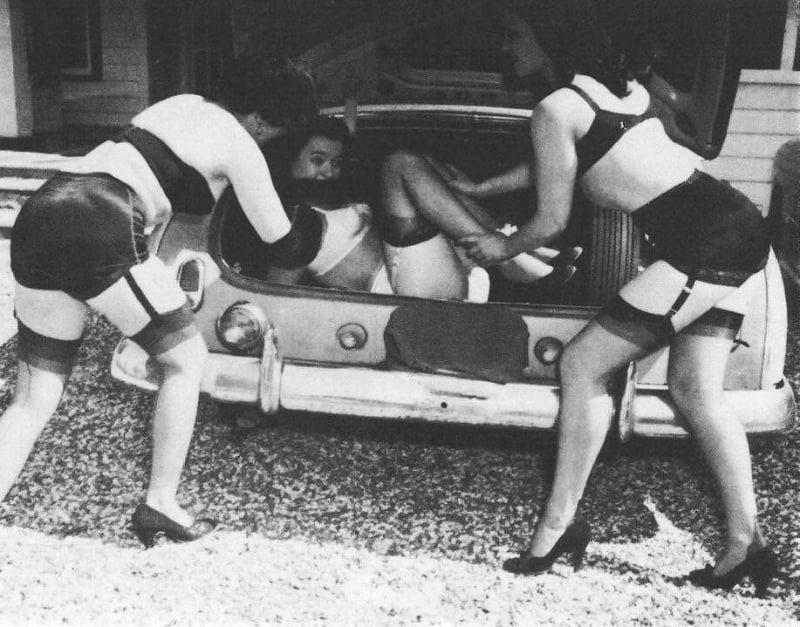 Fig.3.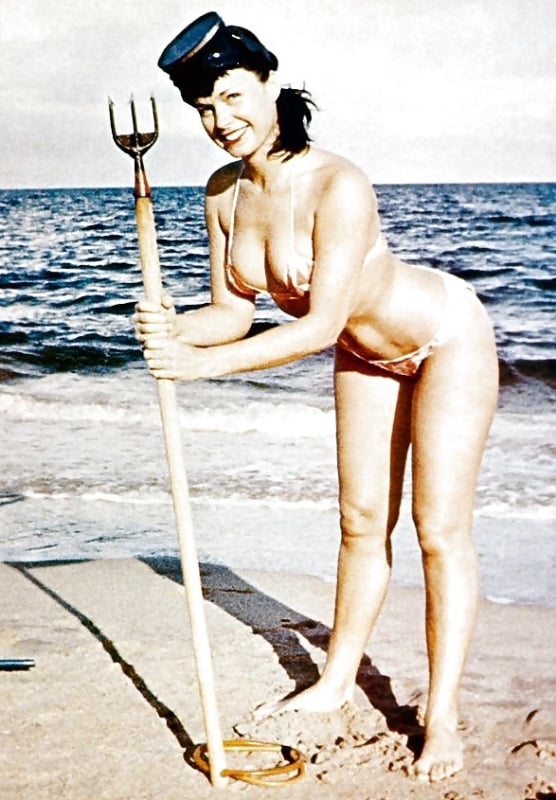 Fig.4.
Standout Student
A standout student on the Hume-Fogg High School debate team, Bettie was named the "Girl Most Likely to Succeed". Upon graduating from high school, she got a scholarship to George Peabody College. Although her initial intention was to become a teacher, she later studied acting with the aim of becoming a movie star. In 1944, she graduated from Peabody with a Bachelor of Arts degree.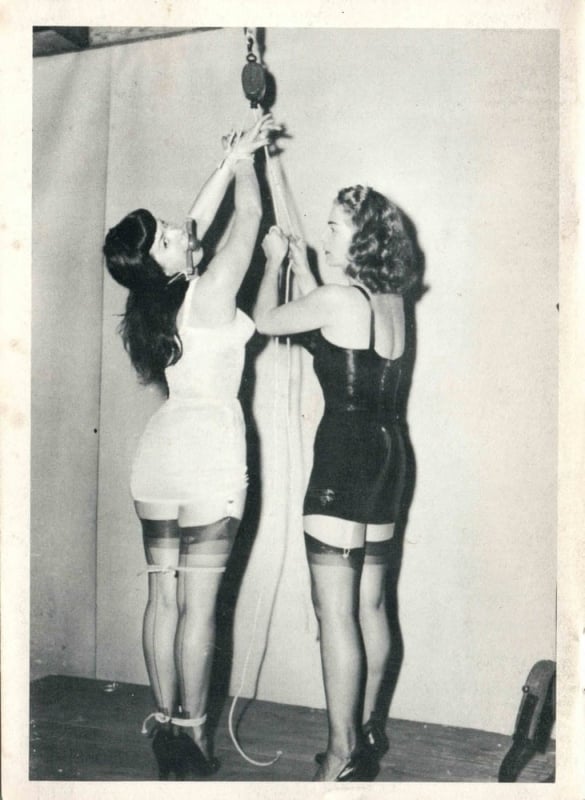 Fig.5.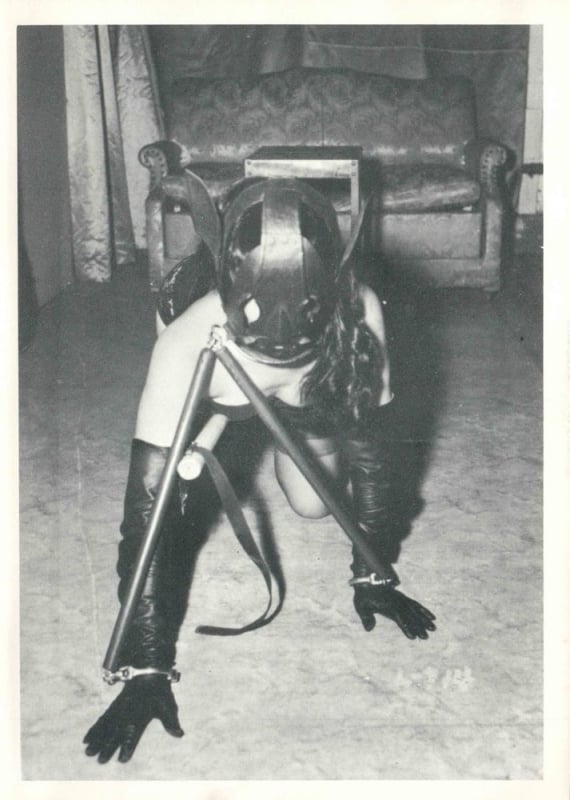 Fig.6.
Hair with Bangs
In 1943, Bettie Page married William E. "Billy" Neal, but they were divorced in 1947. Bettie moved to New York City in 1947 to pursue acting, but returned home to Nashville. However, she was there for a short time, and ended up returning to New York, where she found work as a secretary. During this time, she met NYPD officer Jerry Tibbs, who introduced her to pin-up modelling. It was Tibbs's idea that Bettie should style her hair with bangs in the front, to prevent the flash from bouncing off her forehead when being photographed.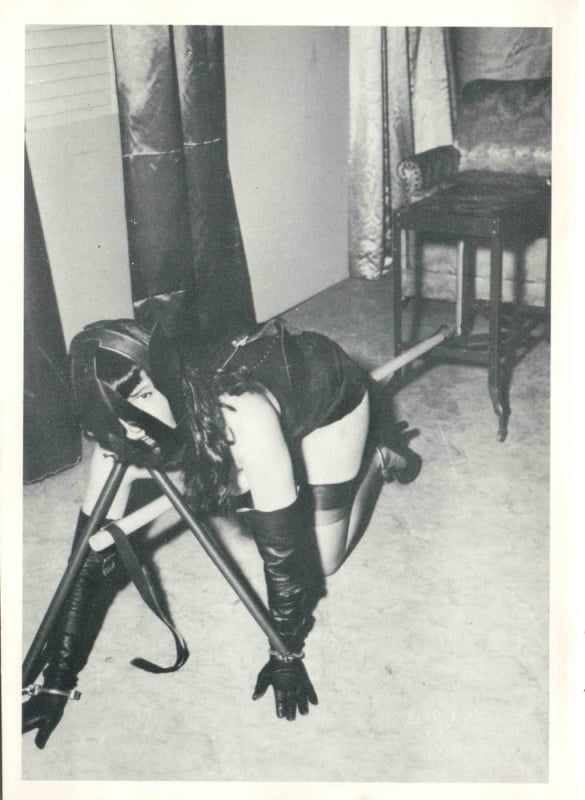 Fig.7.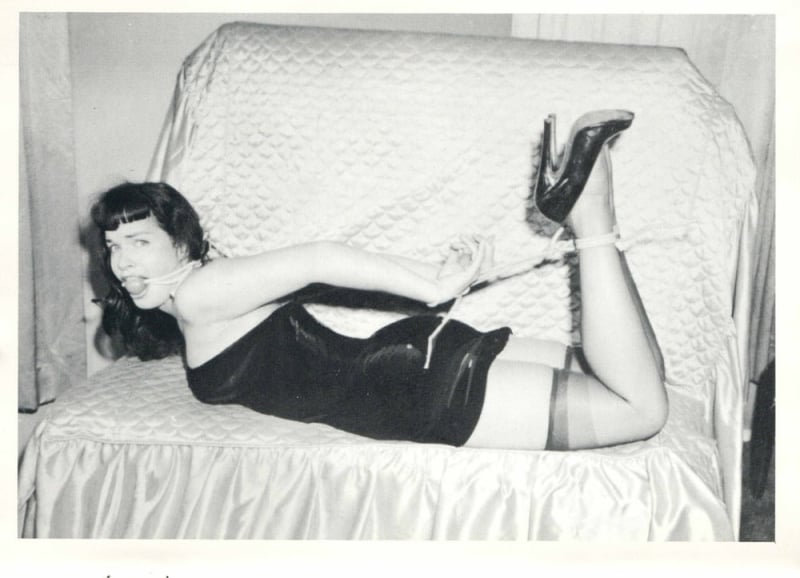 Fig.8.
Uma Thurman
The bangs became not only part of her look, it helped define her identity as a pin-up, so when we see this haircut it is inevitable not to think of Bettie Page, as happens when we watch Uma Thurman in Pulp Fiction. Bettie Page quickly gained popularity in the erotic photography industry. Between 1951 and 1957, she posed for photographer Irving Klaw, excelling as a BDSM model.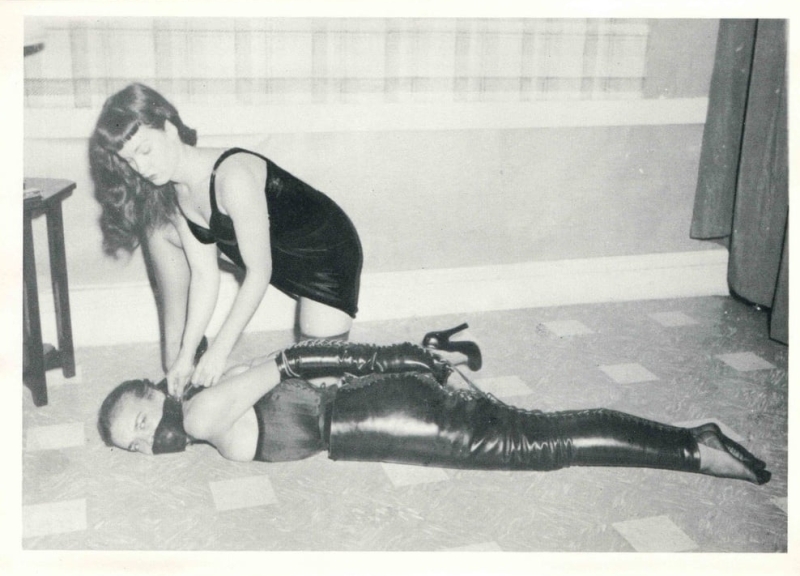 Fig.9.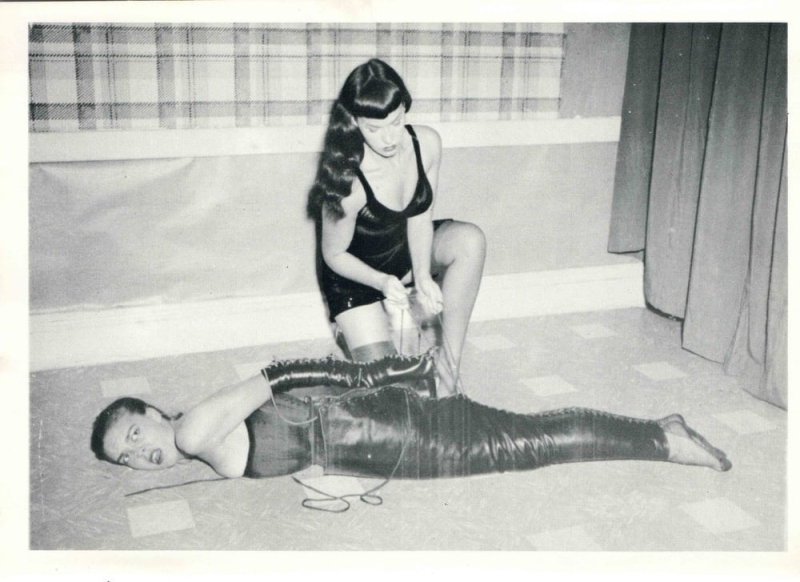 Fig.10.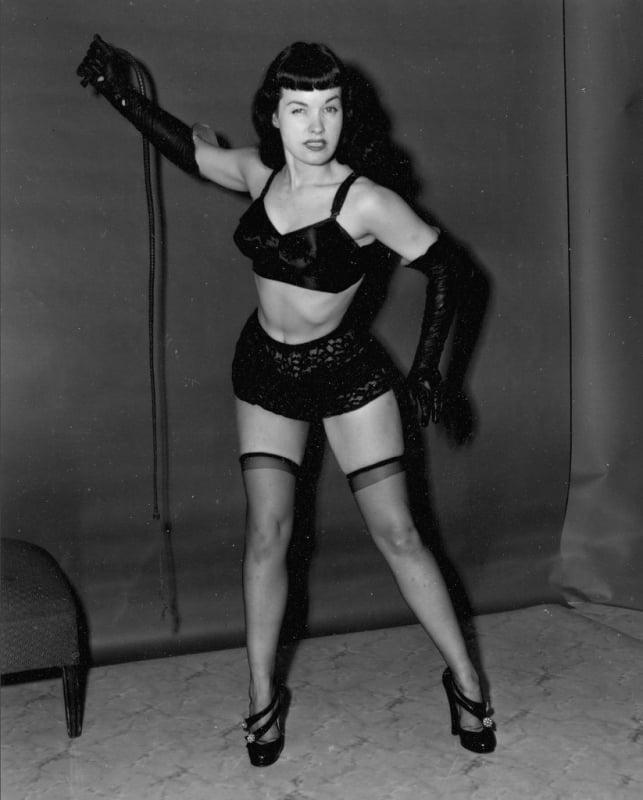 Fig.11.
In the Premium edition of the article, which is more than twice as long, you can check out why she posed for bondage photos, her performances in burlesque films, her playmate work for Playboy, her problems in later life, 80 additional images with a bound Bettie in every conceivable pose, and a BONUS featuring a rare selection of 27 bold nude pics of this great sex symbol.
Click HERE for the seductive bondage pin-ups of the extraordinary illustrator Hajime Sorayama