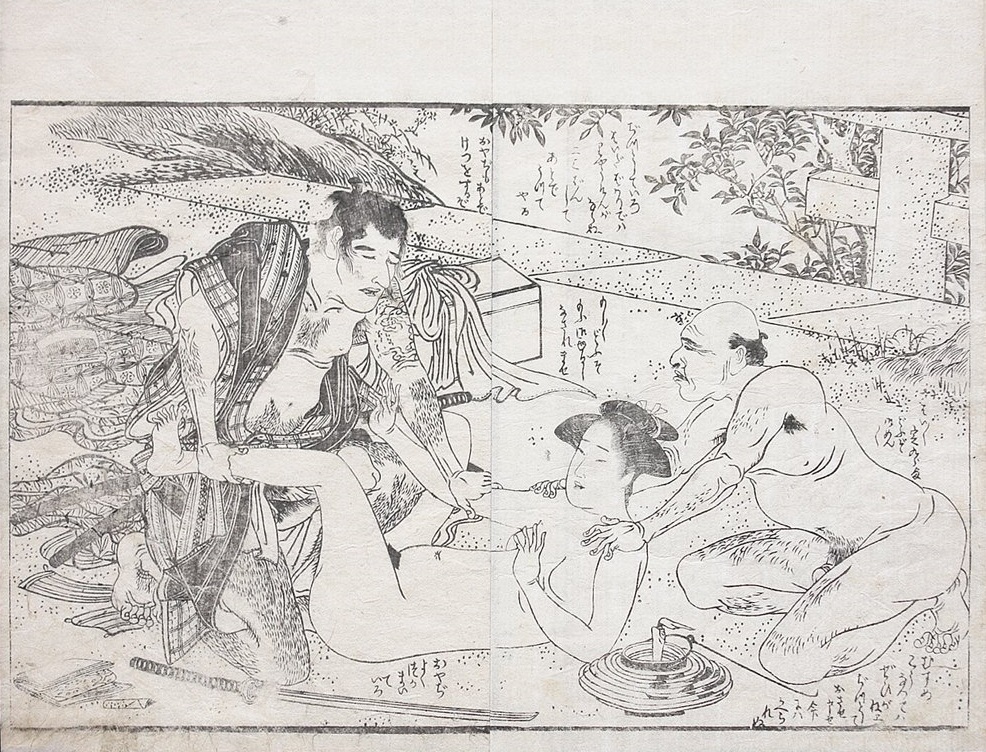 Rape at the Cemetery by a Blind Ronin and His Helper
This design comes from an early work by Katsukawa Shuncho (act.ca.1783-1795) called 'Picture Book: Lust of Many Women on One Thousand Nights (Ehon chiyo-dameshi).'
Blind Unemployed Samurai
A sinister duo has taken a young girl to an isolated graveyard in order to carry out their nefarious plans. The desperate girl is fully naked, just like one of her captors who has laid down his lantern so that he can hold her shoulders. The other perpetrator holds one of her legs and arms to keep her under control so that he can penetrate her. Striking are the tattoo on his left arm and his closed eyes. He is probably a blind unemployed samurai (ronin).
Best Work
Shuncho's naturalistic rendering and realistic settings were groundbreaking at the end of 18th Century and this is among his best work in black and white.
Click HERE to check out the price of this rare piece and more…!!!
Click HERE for another post on a harrowing shunga scene…!!!
What do you think is the most shocking art piece (print, painting, sculpture, movie…etc.) ever? Let us know your thoughts in the comment box below…!