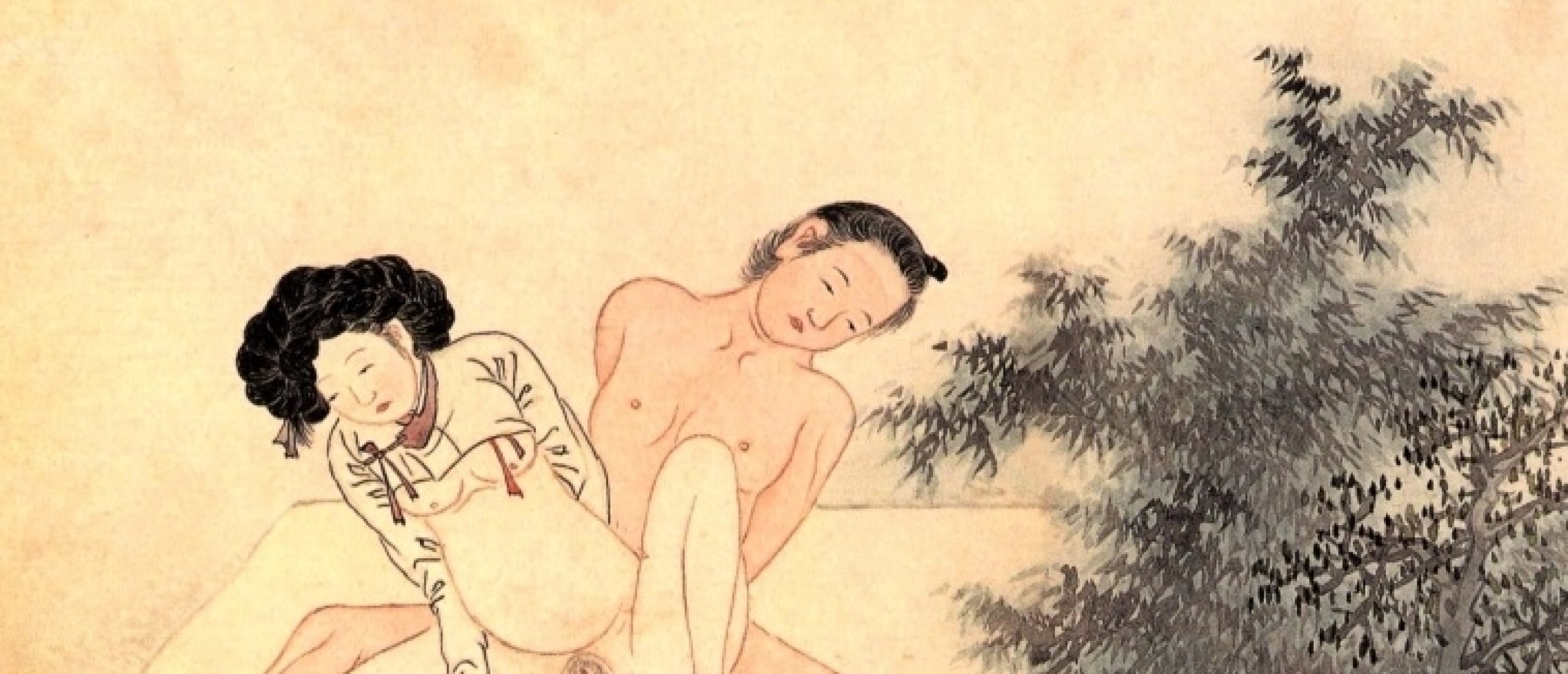 Chunhwa: Korean Erotic Paintings, Part One, Danwon
From time to time, Shunga Gallery releases articles on the erotic paintings of China. Now, there's a brief look at the spring pictures of Korea produced by two famous 18th century painters, Kim Hong-do (Danwon) and Shin Yun-bok (Hyewon).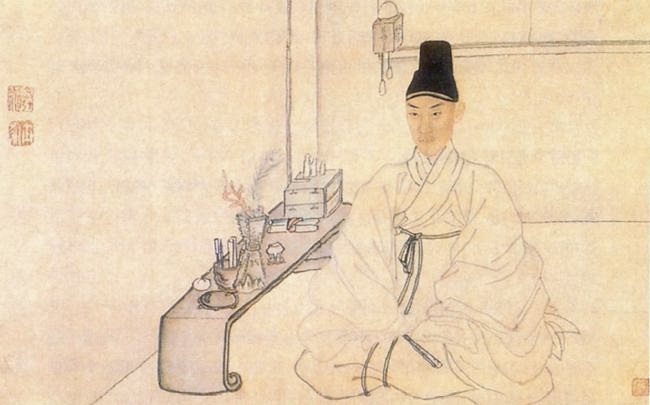 Fig. 1. Kim Hong-do (Danwon), self-portrait (Wikipedia.org)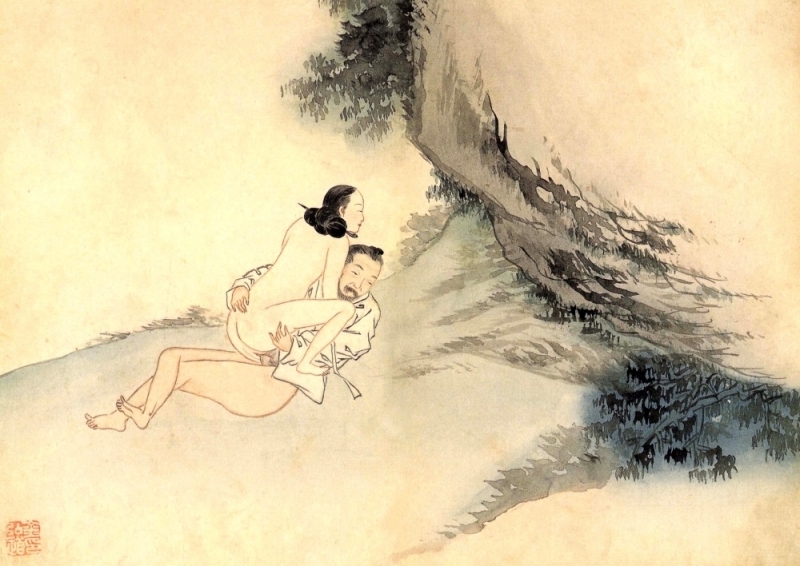 Fig. 2. Danwon, Cloud Rain Pictures. An encounter of a married couple, as the woman wears jjokjin meori, the popular hairstyle of married females (davincimap.co.kr)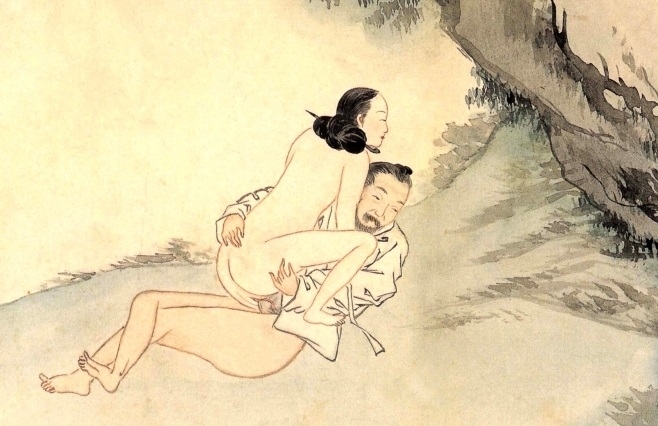 Fig.2a.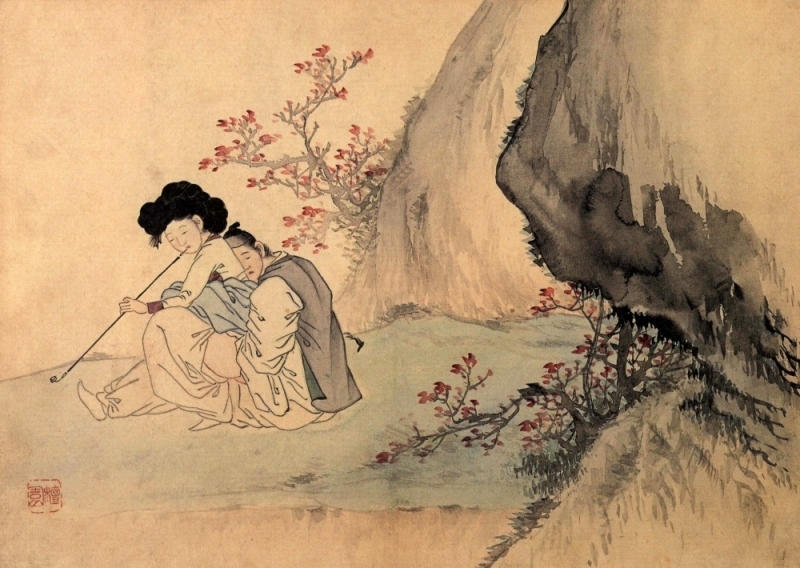 Fig. 3. Danwon, Cloud Rain Pictures. Young man makes advances to a smoking gisaeng (davincimap.co.kr)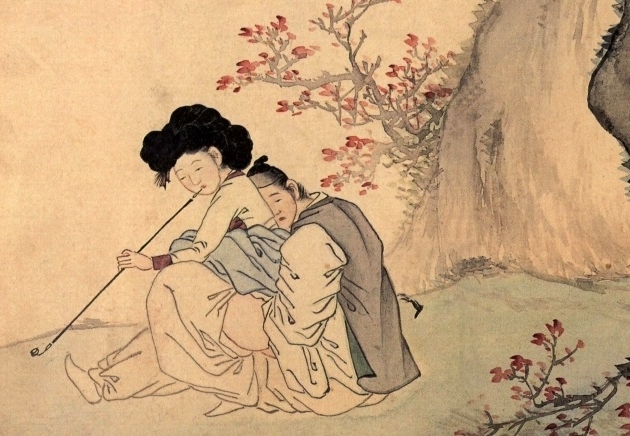 Fig.3a.
Scarce and Subtle
The devotees of Chunhwa emphasize the simplicity and lyrical mood of the genre, distinguishing it from "schematic and bizarre" Japanese prints (a phrase from the Korean source). Korean spring paintings depict couples and threesomes engaged in outdoor or indoor sexual activity. In comparison to Shunga, Korean erotic images are more modest in terms of settings, poses, and circumstances. The size of genitals is also not as enormous as in Shunga pieces because the accent is put on realism. The scarce examples that can be found on the internet don't contain any forms of paraphilia, rape scenes, or erotic games like penis wrestling, yet, the basic set of sexual pleasures is surely presented. Subtle Korean erotica may amuse those romantics who don't get violence or excessive decorativeness. The images are "silent": unlike in Shunga, no texts are applied, so we can only guess about the circumstances. Also, there's no evidence of Chunhwa woodblock prints, possibly, because the erotic genre was not demanded as much. While Chinese aristocrats entertained themselves with erotic paintings, and Japanese women believed that huge phalluses could prevent fire, Korean nobles considered the sexual sphere vulgar; thus, erotic art wasn't of great interest to local artists until the end of the 1700s.

Fig. 4. Gunseondo (Nineteen Taoist Immortals) by Danwon (Wikipedia.org).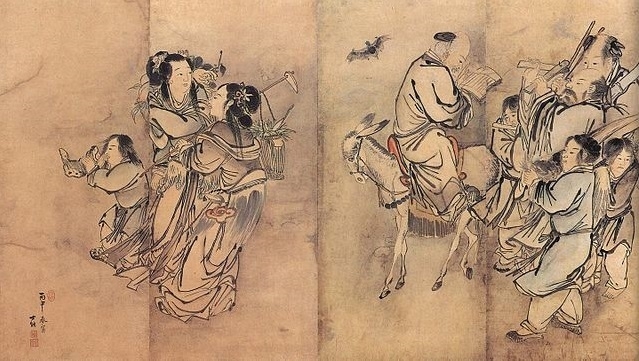 Fig.4a. Left side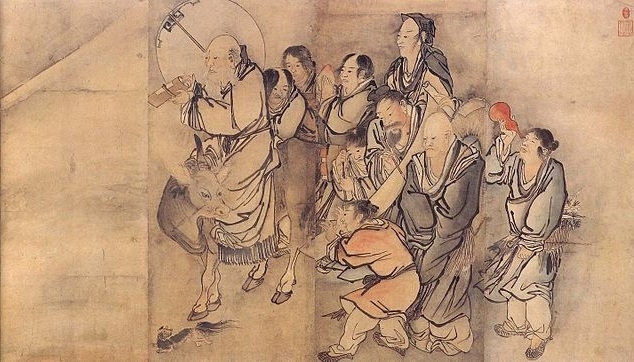 Fig.4b. Right side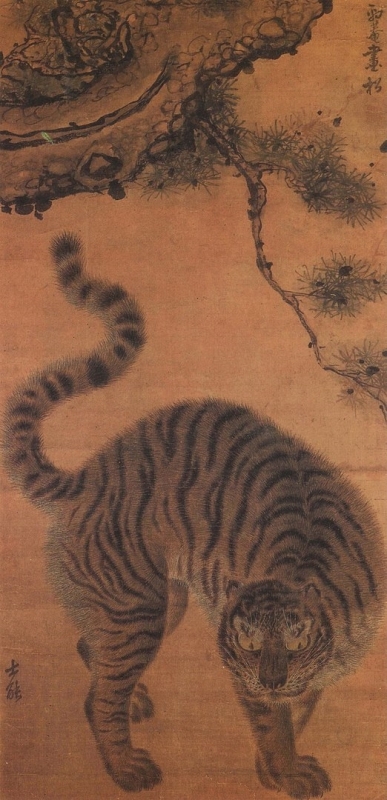 Fig. 5. Danwon. Tiger under a pine tree (Wikipedia.org)
From The Royal Portraits To Spring Pictures
As it's mentioned in the Dongguk Post article on Chunhwa, "The rigid Confucianism in Korea regarded any discourse about sexual pleasure as taboo." Nevertheless, the economy outweighed philosophy, and economic interaction with China in the second half of the 18th century had a cultural impact as well. Two remarkable Korean painters, Danwon and Hyewon, are known as the authors of erotic books. Danwon (1745-1806) was a crucial artist of the Joseon period. Twenty-one years old, he became a member of Dohwaseo, the Korean Royal Academy of Painting, with the recommendation of his mentor Kang Sehwang. Danwon was commissioned to paint a portrait of the Royal Heir in 1771. Two years later, he assisted Byeon Sangbyeok, who painted the king. The artist is mostly known for his images of ordinary people, which allow historians to compare him to Dutch masters. His Gunseondo oeuvre depicting nineteen Taoist immortals is considered the National Treasure of South Korea. The court painter's talent was manifested in different genres. Allegedly, besides the royal portraits and religious paintings, Danwon produced the erotic set Unwoo Docheop (Cloud Rain Pictures).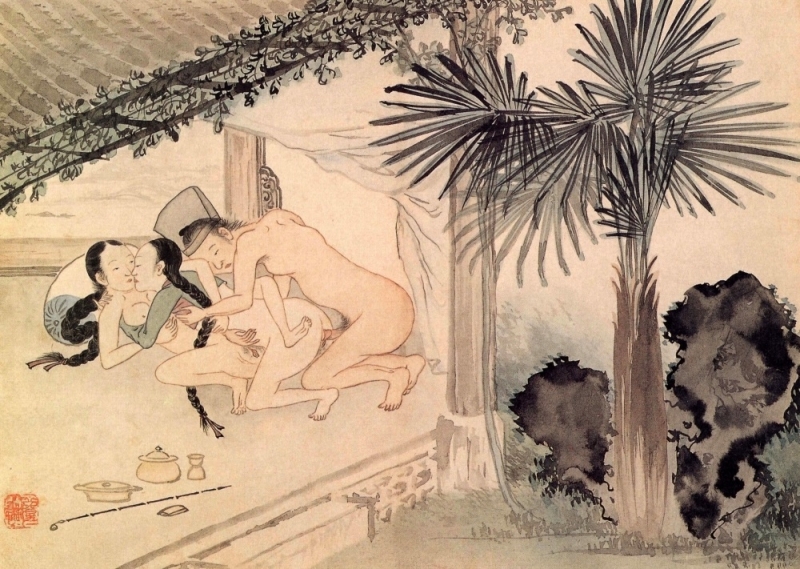 Fig. 6. Danwon. Cloud Rain Pictures. Threesome consisting of two courtesans and a scholar (davincimap.co.kr)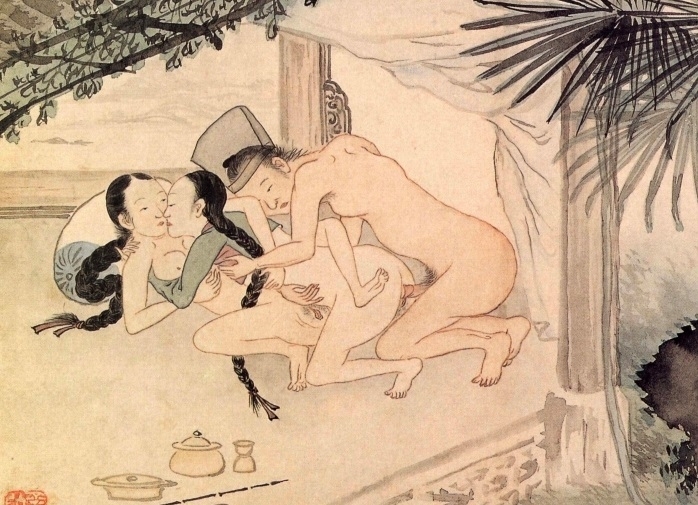 Fig.6a. Detail
Two Lesbians And One Scholar
One of the most interesting Chunhwa paintings attributed to Danwon is a threesome with two lesbians and one seonbi, as we can judge by the headpiece he wears even during the copulation. Seonbi was a term for a scholar who devoted himself to studies, not pursuing a government career. Despite their morality and principles, Korean scholars wouldn't mind spending time with attractive females. Apparently, there are two young gisaeng (female entertainers, analog of geisha) or courtesans. Their hairstyles were usually worn by unmarried girls. The phallic composition behind the figures consists of weirdly shaped rocks and a palm tree. Rocks symbolized longevity and persistence, which were considered scholar's virtues. The fan palm, probably brought from China, played a role of a fashionable decorative element. The painting is curious because it involves a lesbian encounter that rarely can be seen in Chunhwa, and arises the question of whether there were any gay images.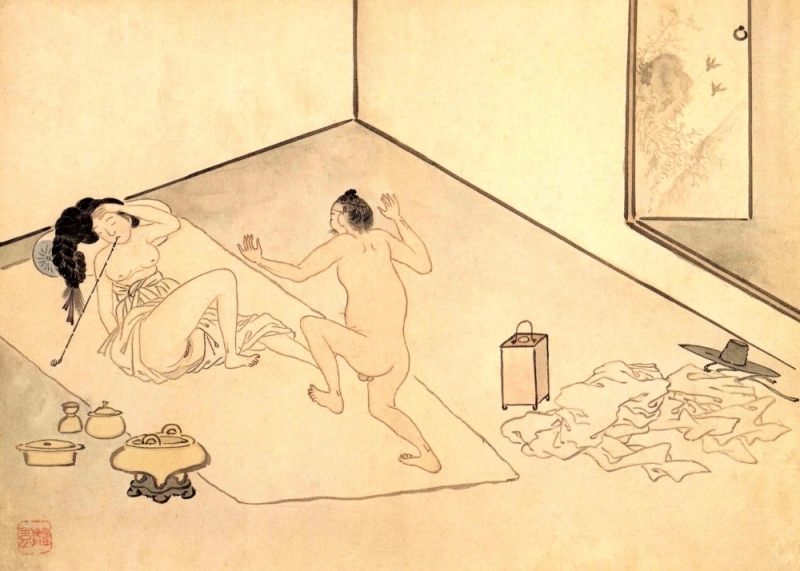 Fig. 7. Danwon. Cloud Rain Pictures. Smoking courtesan and excited nobleman (davincimap.co.kr)
Fig.7a. Detail
The Longer The Better
Yet one amusing detail that specifies Chunhwa is a tobacco pipe appearing in almost every painting. In one of Danwon's paintings, we see a scene between a weary courtesan and an excited male, yangban, a member of the Korean gentry, as we can conclude by his wide-brimmed hat. The detached woman doesn't care about her visitor, which is emphasized by her smoking. Tobacco was brought to Korea from Japan in times of the Imjin war (the sixteenth century), and it seems that Japanese people hadn't ever been such avid smokers as Koreans would become in the following centuries. Like any bad habit, initially, smoking was considered healthy. The climate and soil were suitable enough for tobacco cultivation, and soon it turned into a profitable business. Both men and women smoked until 1880 when the habit was stigmatized. The size and material of the pipe depended on the social status of the smoker. The longer it was, the wealthier the owner should be. The most expensive pipes were made of jade.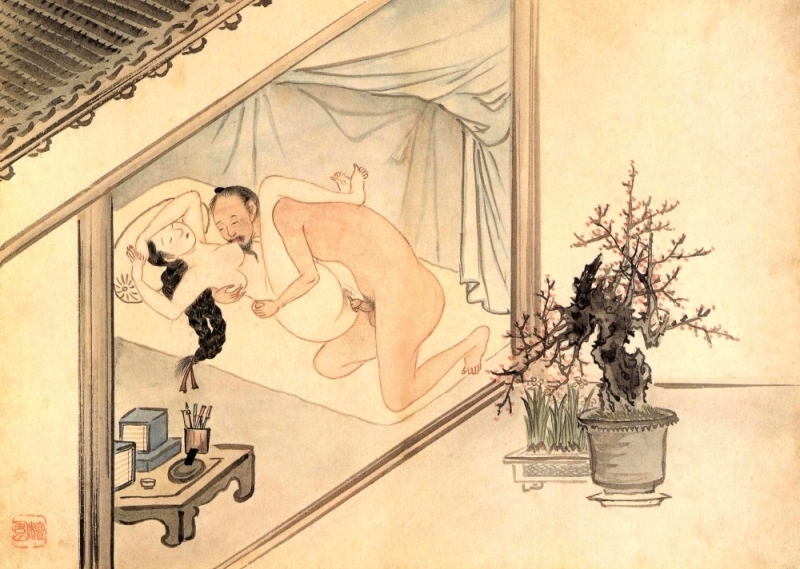 Fig. 8. Danwon. Cloud Rain Pictures. Scholar and a young gisaeng or maidservant (davincimap.co.kr)
Fig.8a. Detail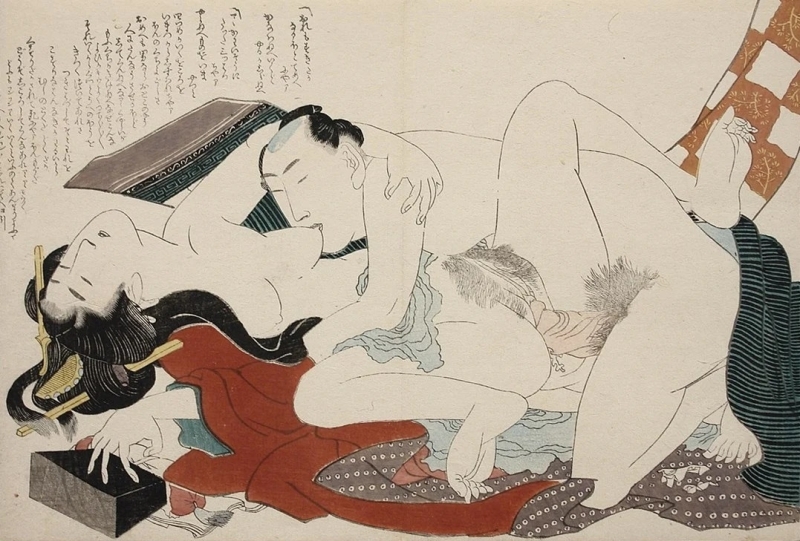 Fig. 8a. Katsushika Hokusai Corkscrew (c.1812) from the series Ehon tsuhi no hinagata (Picture-book Models of Loving Couples)
Familiar Pose
Another sexual play may remind you of many Shunga prints involving nipple sucking. The scholar left aside his books and writing tools to use some other instruments. Unlike the female from the previous painting, this woman seems to be fully engaged in the process. The blossoming plum in the vase points to the spring season.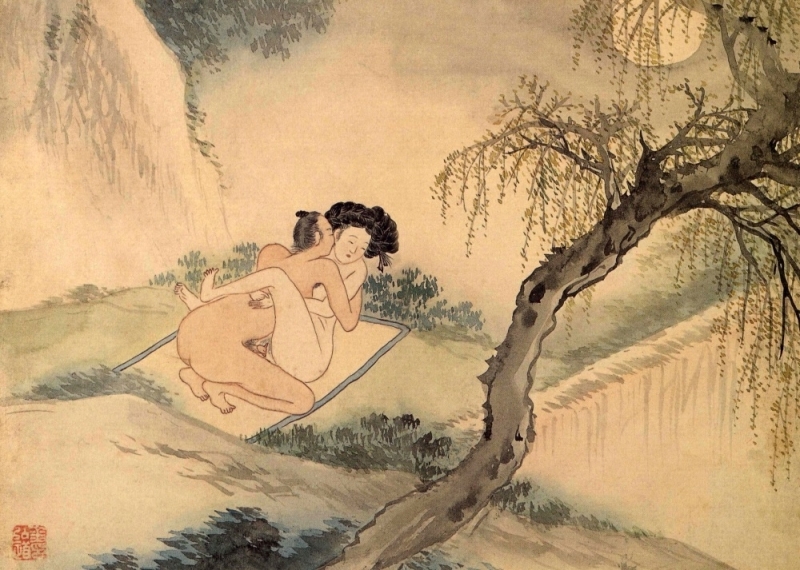 Fig. 9. Danwon. Cloud Rain Pictures. The couple under the moon (davincimap.co.kr)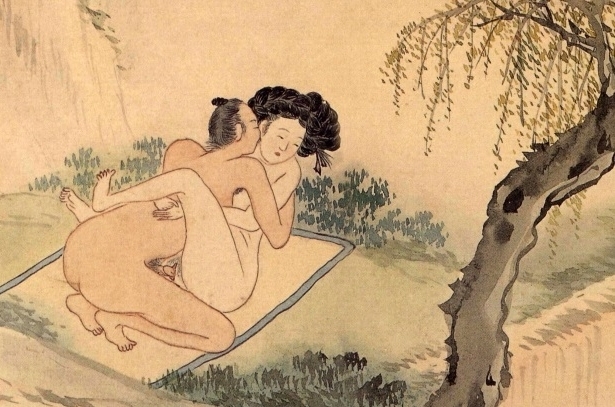 Fig.9a. Detail
Under The Moon
The most romantic painting of the set is the one that depicts a naked couple making love in the night field. We don't know who they are, spouses or secret lovers. Also, we don't see any clothes around. The moon and willow tree are the symbols of femininity. As known, the willow also means grief and parting, but at the same time, it can signify fertility like most plants. The tree trunk reproduces the contour of the female figure. Its diagonal position creates a voyeuristic illusion as if we were unwanted witnesses of the secret rendezvous.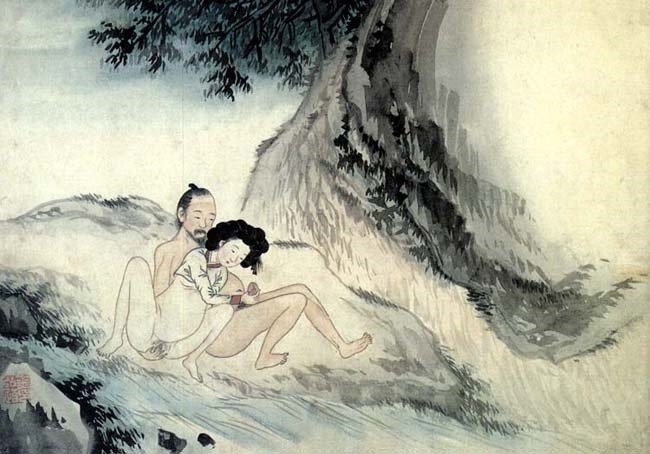 Fig. 10. Danwon. Cloud Rain Pictures. Mutual masturbation (davincimap.co.kr)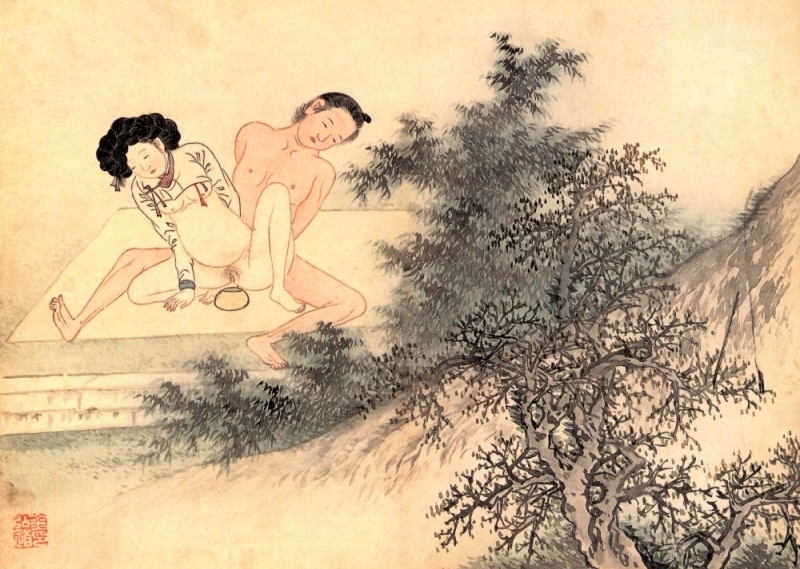 Fig. 11. Danwon. Cloud Rain Pictures. Pregnant woman with a pot (davincimap.co.kr)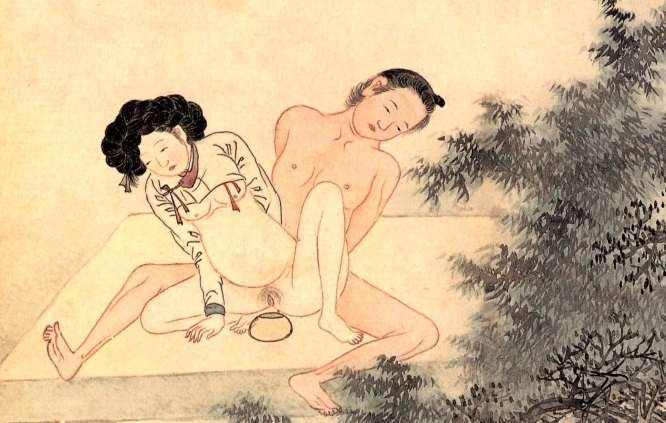 Fig.11a.
Passionate Pregnants
As soon as in Confucian Korea sex was tolerated because of its reproductive function, the female partner was frequently depicted as pregnant. The first couple (fig. 10) is engaged in mutual masturbation. The woman with a swollen belly, fascinated by the sight of an erected penis, wears only a short jeogori blouse while the man is fully naked. The absence of a belly button on the female's body is a recurring detail that we can't explain. Remarkably, in one of the later depictions attributed to Hyewon, the pregnant partner is portrayed with a navel (fig. 12). As known, in many cultures, female navels, due to their connection to birth-giving, were considered sacral, so that's possibly the reason for artists not to depict these body parts even in explicit images. Another painting (fig. 11) featuring a pregnant woman depicts her sitting above a small pot with a male partner behind. She stimulates male genitalia with a hand, and, possibly, the pot is a vessel to collect vaginal fluids. The couple's activities are hidden by the bush, which, again, adds to the scene a voyeuristic vibe.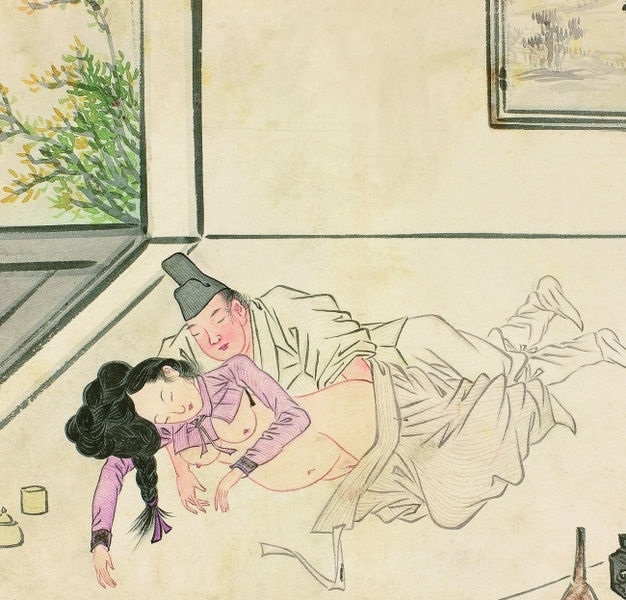 Fig. 12. Pregnant woman with a navel, Hyewon (wikimedia.org)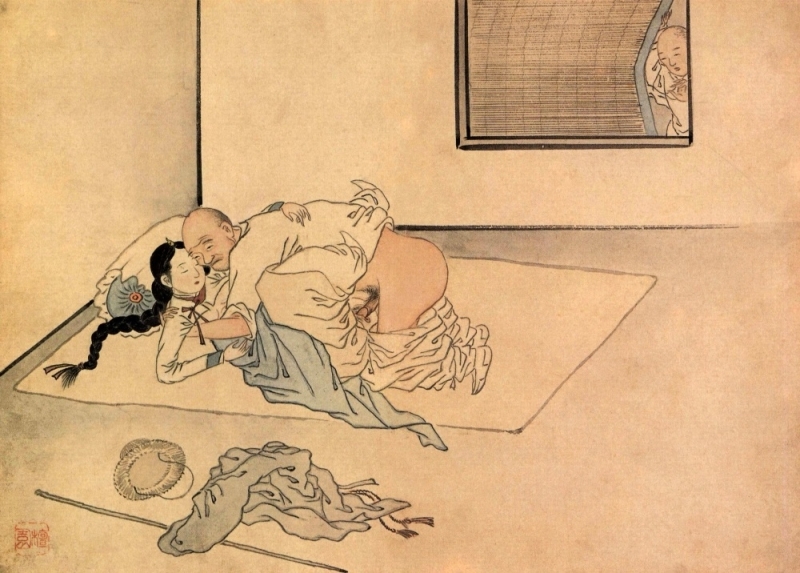 Fig. 13. Danwon. Cloud Rain Pictures. Young girl copulating with a monk and another man watching (davincimap.co.kr)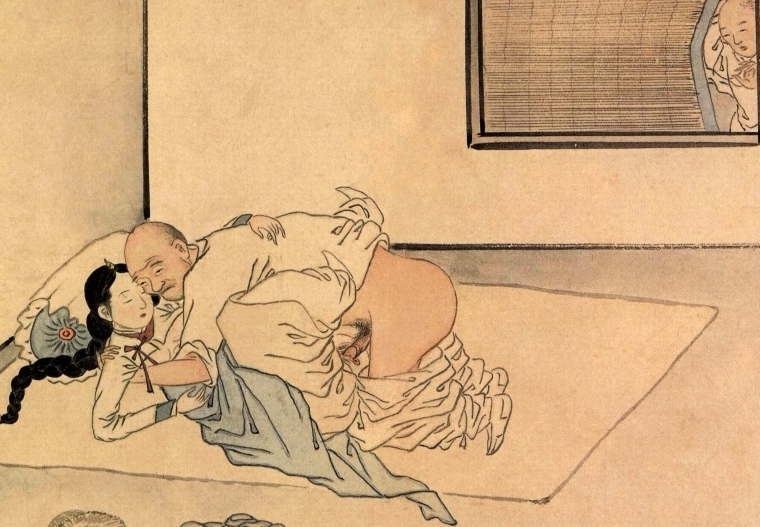 Fig.13a.
Lustful Monks
There are lots of anecdotes about the lust of European monks, but Korean monks are lustful too. As far as we can judge by a description from davincimap.co.kr (and not speaking Korean we hardly can, to be honest), the monk who copulates with a girl was supposed to pray that she would deliver a boy after marriage. Maybe she's only a young maidservant, but still, the Boccaccian version seems more interesting. We don't know whom she will give birth to, but she definitely will.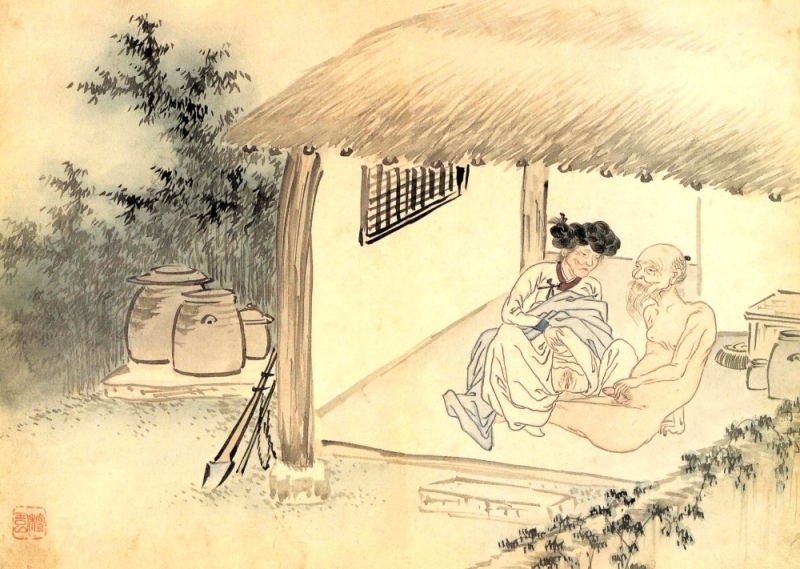 Fig. 14. Danwon. Cloud Rain Pictures. Senior couple preparing for an intercourse (davincimap.co.kr)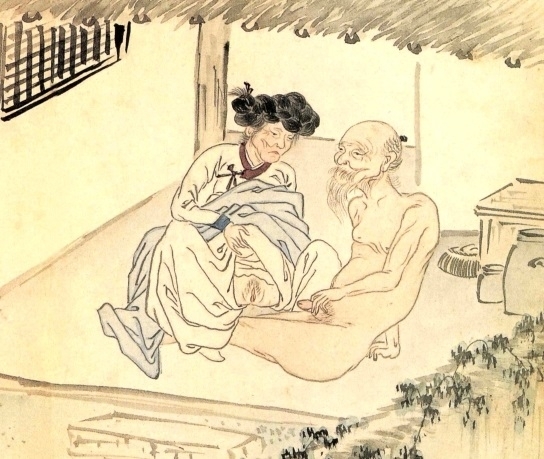 Fig.14a.
Senior Lovers
The amusing scene of the senior couple who feel the last rising of fire in their loins can be seen in some Shunga prints and Korean paintings as well. The man is fully undressed, which contrasts with a fully dressed woman. Possibly, he had been doing some work in the garden and then washed himself using water from large vessels in the background.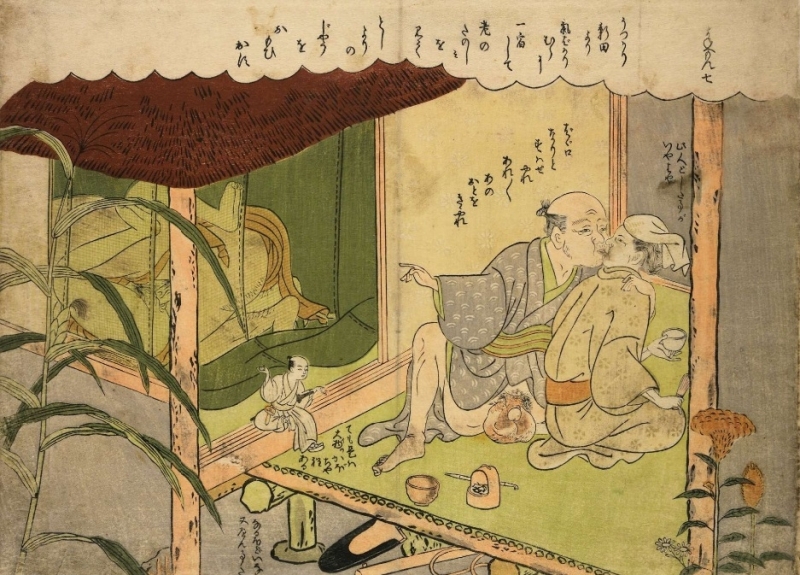 Fig. 15. Harunobu's Shunga depicting young and senior couples watched by Maneemon (britishmuseum.org)
Sources: Wikipedia.org; davincimap.co.kr; m-blog-naver-com; dgupost.com ("Between Artistic and Pornographic"); britishmuseum.org
Click HERE for the exciting second part in which we'll take a deep dive into the erotic work of Shin Yun Bok (Hyewon).
What do you think about the Korean shunga by Danwon? Leave your reaction in the comment box below...!!