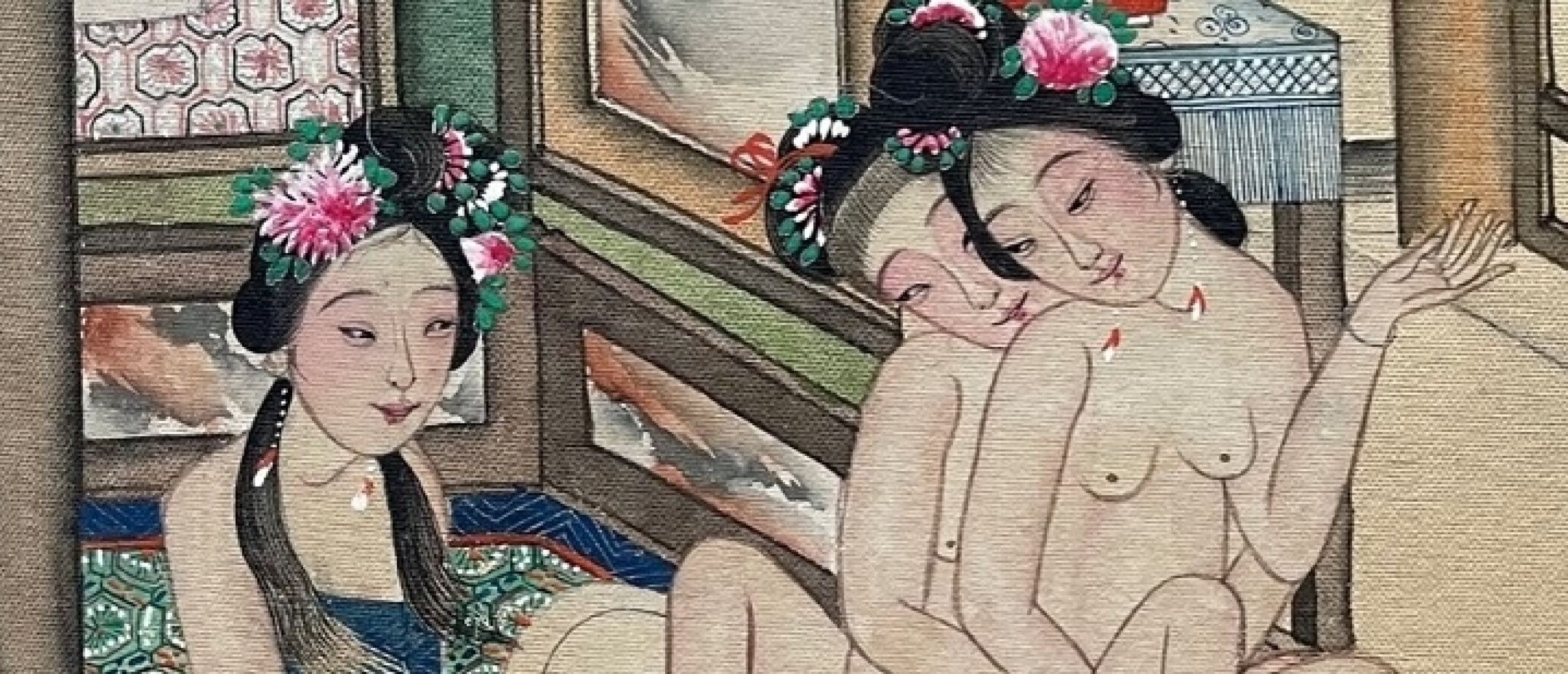 Late 19th Century Chinese Painting Depicting a Rare Lesbian Fantasy
In this late 19th century Chinese painting (fig.1) we see three girls exploring each other's intimacy in a study room. The rare scenes in ancient Chinese erotica depicting lesbians were always fantasy as these encounters were not considered realistic. Until about 1930 there were no female students in China, a woman was generally not allowed to read or write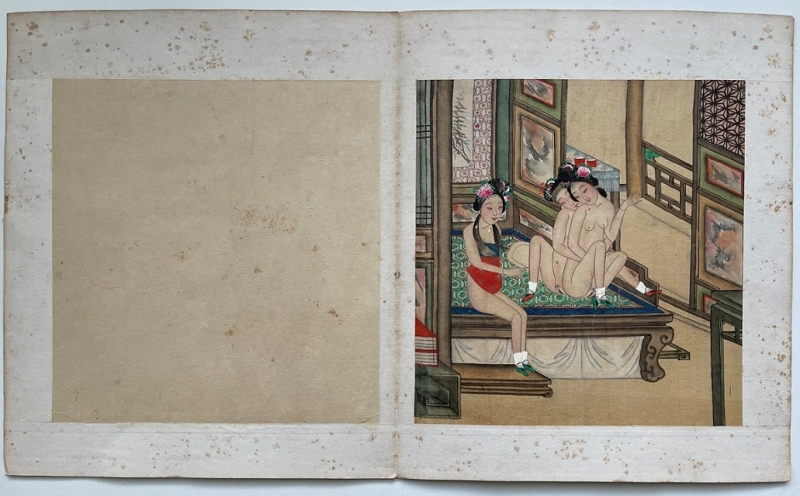 Fig.1.
Childish Way
The pointing of the fingers of the girl on the left side of the scene is typically a childish way of the Chinese to draw the viewer's attention to the upcoming love affair between the two girls on the right side. It is also suggested that she will join in the overall fun and that they will therefore form a threesome.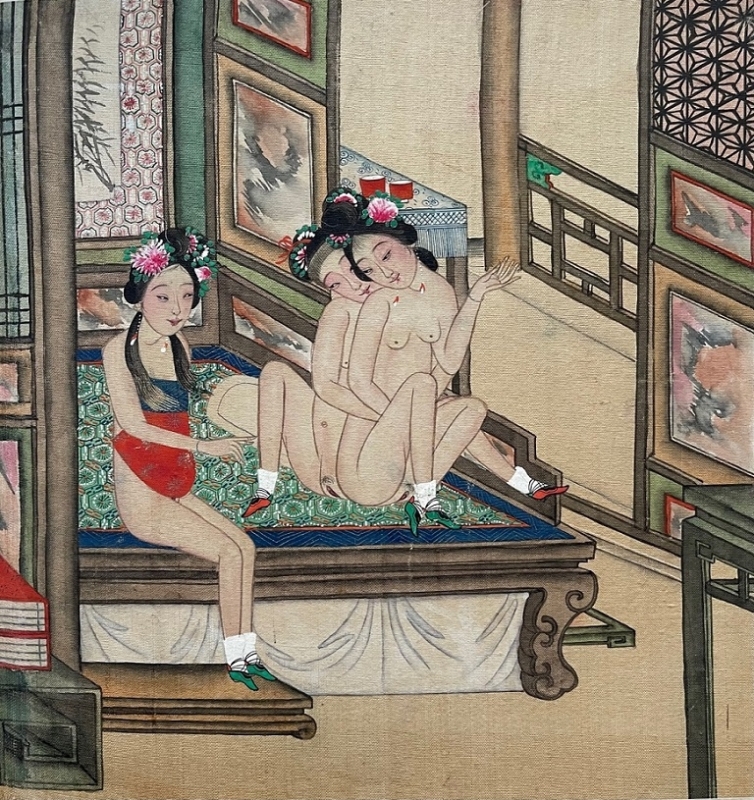 Fig.1a.
The Literate
The setting is the obligatorily depicted interior of a person from the wealthy class. The Chinese prefer to display attributes that suggest the ideal world of the literate (hence the books on the left).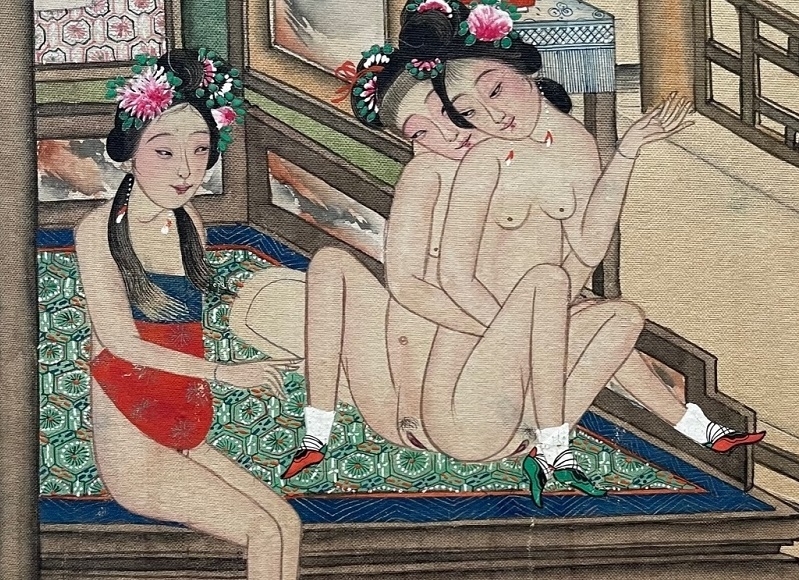 Fig.1b.
Become a Premium member now and receive a free copy of our E-Book on the secret portrayals of lesbian females in ancient Chinese erotica or buy it here: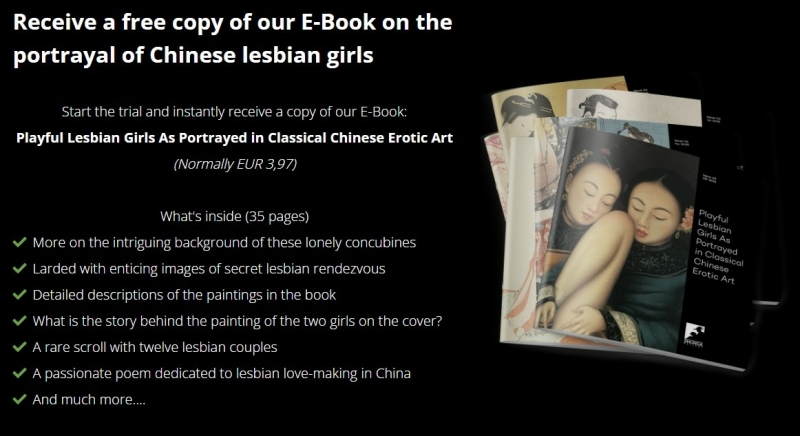 Fig.2.
Click HERE for secret lesbian encounters as portrayed in Japanese shunga art.