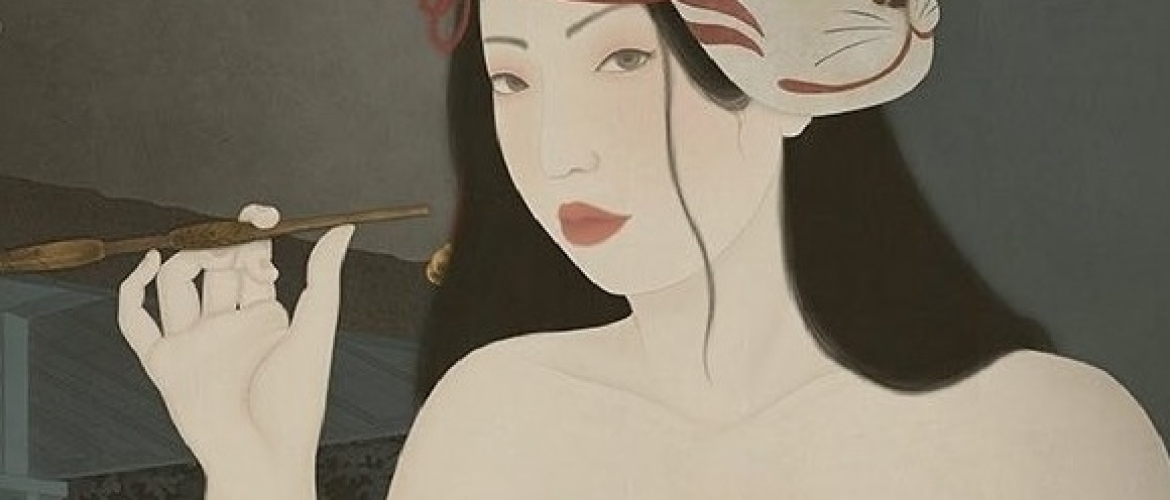 Smoking Semi Nude Female Sporting Fox Mask by Senju Shunga
On the Instagram page of the artist Senju Shunga he mentions his recent struggle to keep his head above water financially and perhaps has to close down his online store. Since we're a fan of the artist and have been following the artist since our inception in 2016, we would like to encourage you to support the artist and treat yourself with his amazing art by checking out his shop now (over 80 mesmerizing prints at affordable prices)…!!
Arrogant Look
Hotaru (Fireflies) is Senju's most recent work and features a smoking girl observing us with a somewhat arrogant look, while touching her private parts with her left hand. She is wearing a traditional Japanese festival kitsune (fox spirit) mask which she pushed to the side of her face. It is a warm summer evening and the evening dress of the mysterious young woman has almost completely slid off her body.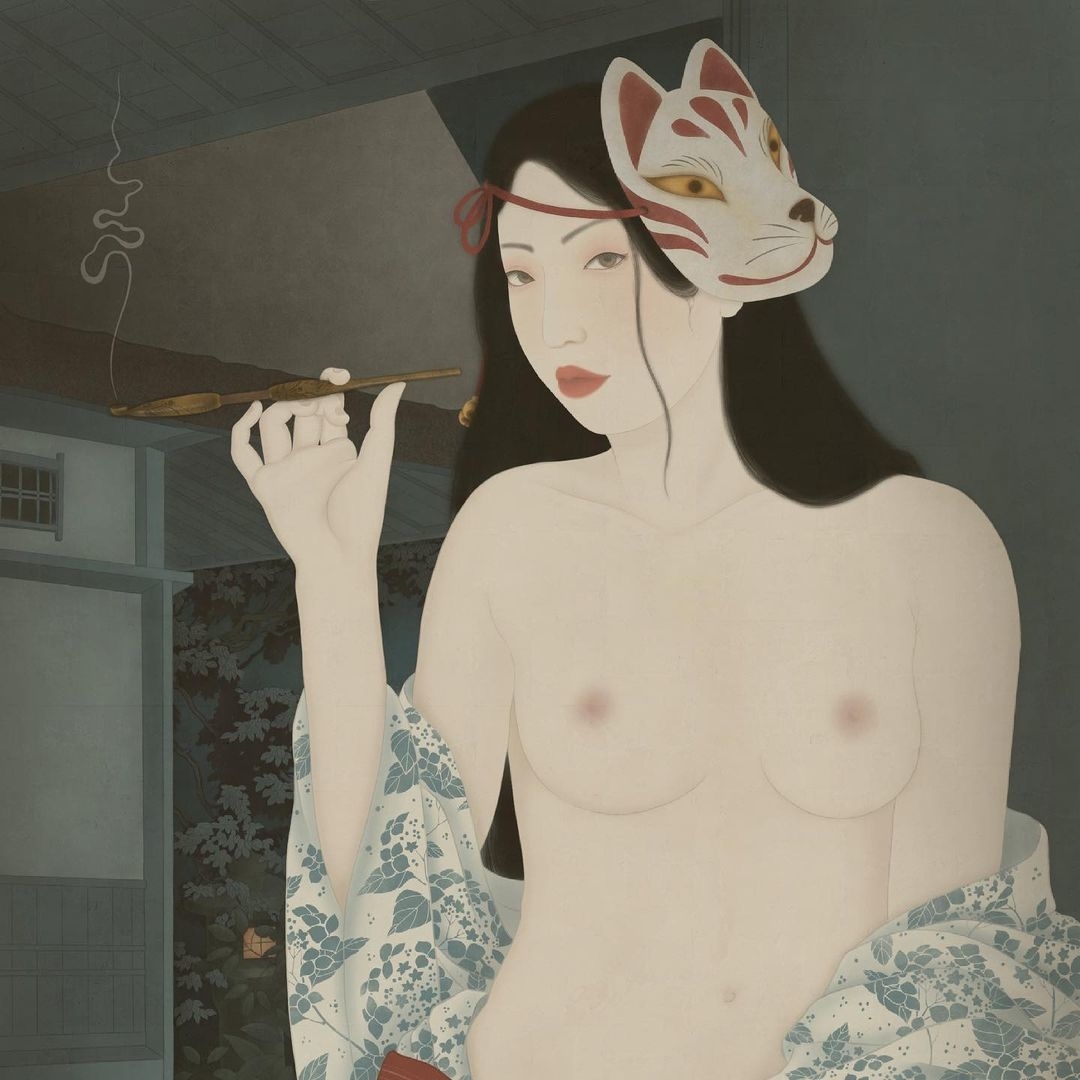 Fireflies
Senju: "The faint glow of the fireflies in the small cage lends warmth and mood to an otherwise predominantly blue scene. In Japan, it has long been a summer custom to collect fireflies in small cages and admire their slow, pulsating glow."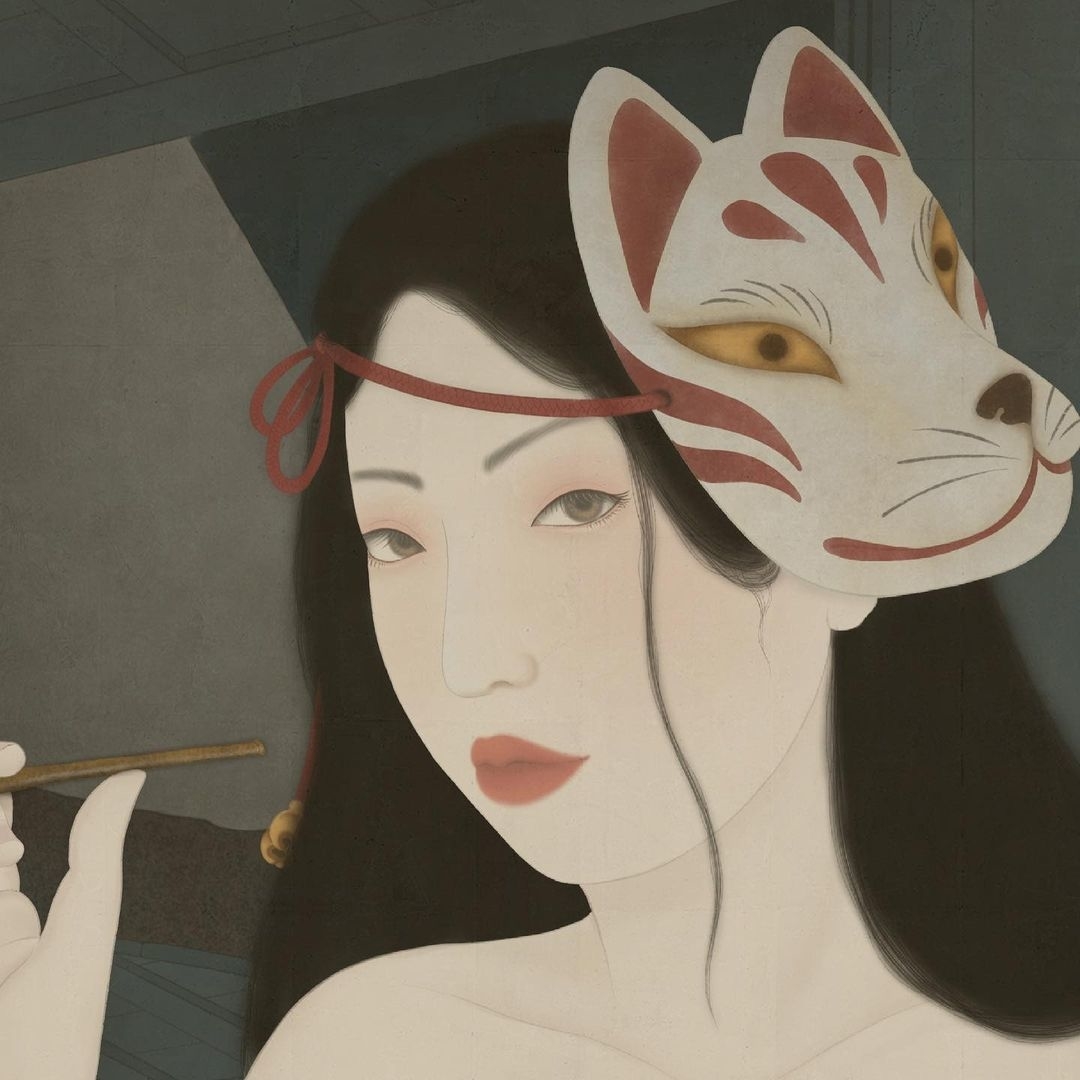 Shin Hanga
Recently, Senju has been hugely influenced by the art of the Shin Hanga artists like Yoshida Hiroshi and Kawase Hasui. He loves their work and the temptation proves irresistible. The pose of the woman, or a similar one, can be found in at least 4 earlier works.  There is just something about her that continues to trigger his imagination.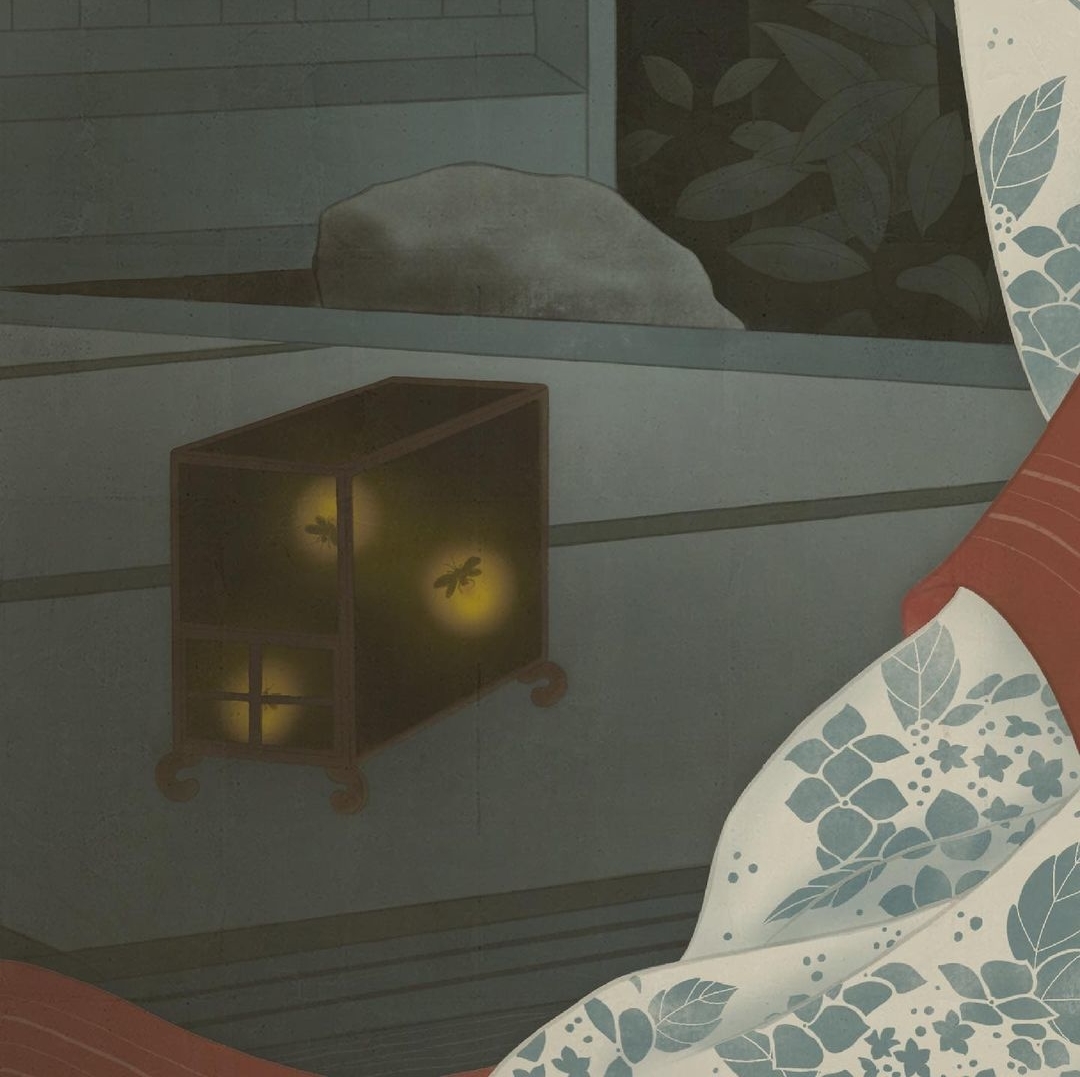 Click HERE and check out over 30 articles in which we paid attention to Senju Shunga during the past years..!!
Click HERE and check out the artist's amazing collection with over 80 enthralling pieces now….!!
What do you think about Senju's last work? Leave your reaction in the comment box below…!!