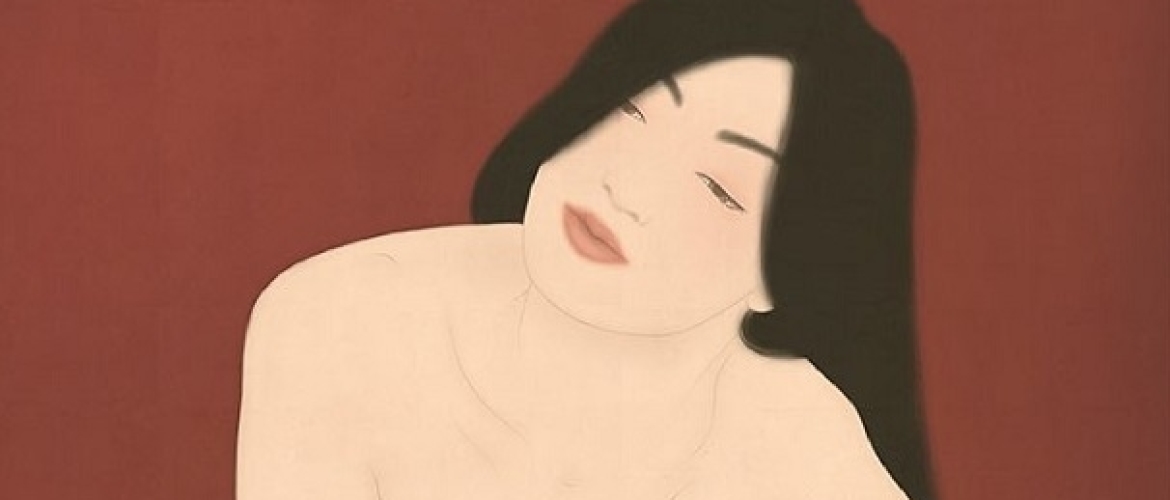 The Influence of the Shin Hanga Artist Shotei Takahashi on Senju Shunga
The influence of the Shin Hanga artist Hiroaki Takahashi aka. Shotei (1871-1945) on the modern-day shunga artist Senju Shunga is already visible in earlier works like Kitsune (2014) and  Kiyohime (2014). In his most recent print 'Kuroneko (Black Cat – Fig.1)' he took Shotei's late masterpiece 'Nude Playing with a Cat' (Fig.5) as starting point.
Shotei
Shotei was a prolific artist (over 500 prints) and although he worked primarily in the landscape genre. he is probably best known for his portrayal of cats and female beauties. The three nudes which Shotei created between 1927 and 1931 in collaboration with the publisher Fusui Gabo are among the most provocative and seductive bijin shin-hanga.
Bijin-ga
Senju's Kuroneko is the first part in a series of bijin-ga (pictures of beautiful women) all with the inclusion of a cat. In contrast to Senju's evolution as an artist in which his work becomes increasingly complex, in this series Senju goes back to his earlier style references of ukiyo-e, nihonga and Shin Hanga. The artist's beloved color red is back and finding the right tone involved elaborate research.
Click HERE for the shunga work of the British artist duo who also drew inspiration from Shotei….!!
Kuroneko is now available in the artist's store…!!
What do you think of Senju's revitalisation of Shin Hanga art? Leave your reaction in the comment box below….!!