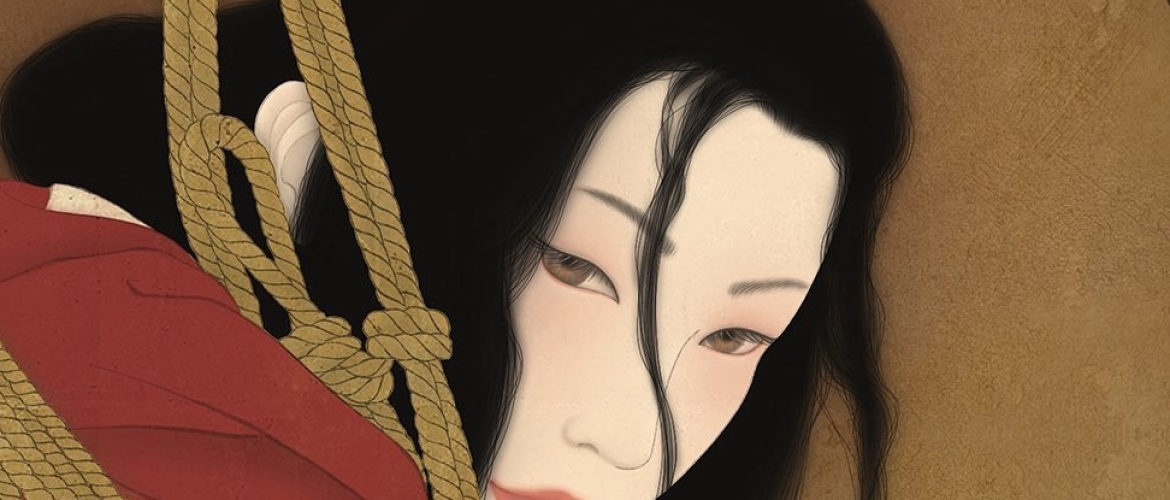 Senju Shunga After the Kinbaku Photography of Nobuyoshi Araki
'Shiragiku (white chrysanthemum – Fig.1)' is Senju Shunga's most recent painting (his second kinbaku piece this year). A strong influence was the excellent photographic work of Nobuyoshi Araki (Fig.8, 9 and 10) whose models have a similar expression of defiance and power.
Wordless Poetry
Senju gets his inspiration from several kinbaku accounts on Instagram he follows. For him, it's about the anesthetics and aesthetics rather than the passion of the participants. On his motivations he comments,'I have not yet defined what it is that inspire me in these images of bodies and ropes, but it there seems to be some sort of pattern. I am often in a poetic state of mind when creating my art, and perhaps this is what I see… wordless poetry.'
Click HERE for Senju's earlier kinbaku painting…!!
You can obtain the artist's recent piece on the following page…!!
What do you think about Senju's bondage work? Leave your reaction in the comment box below…!!