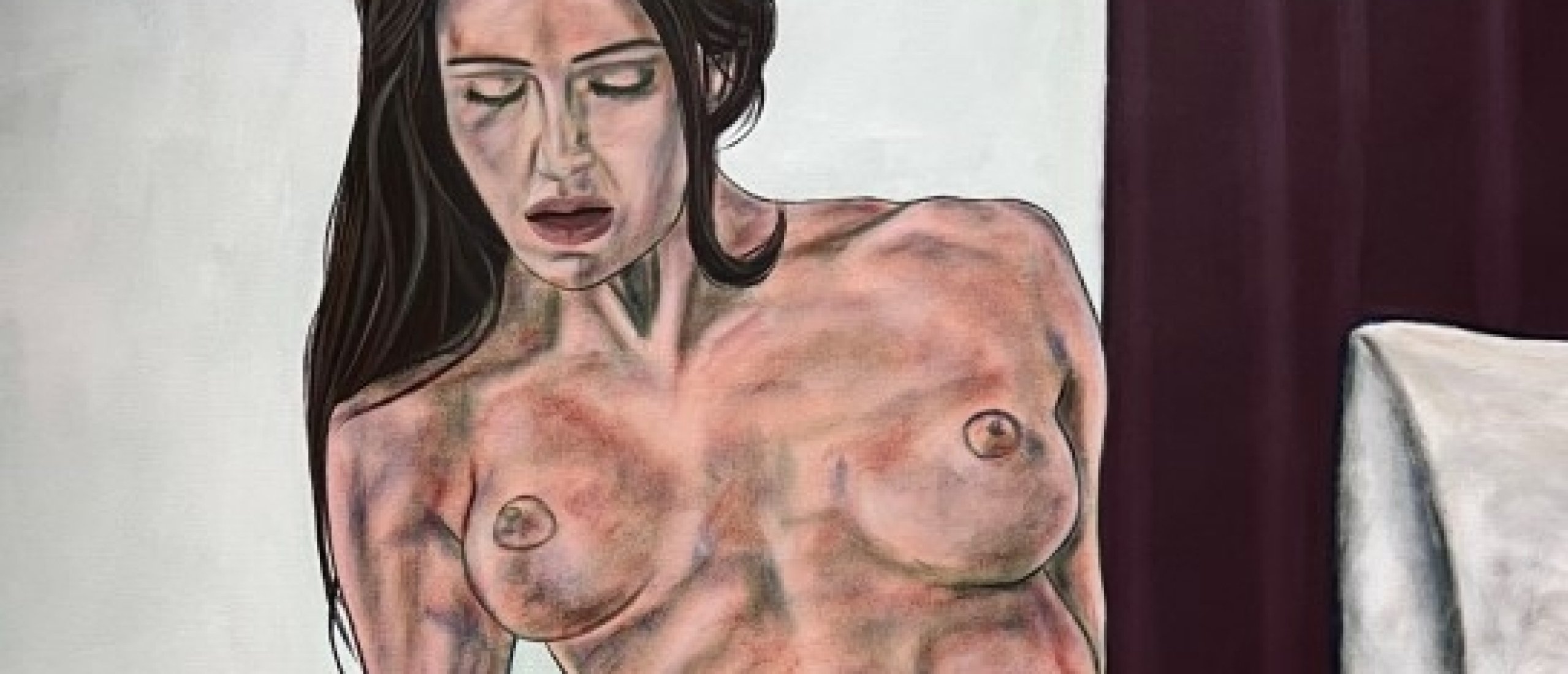 In Conversation With the Versatile Swiss Painter Giuliano Amedeo Tosi
New interesting discoveries in erotic art come to us either by searching through various channels (mainly books, internet and recommendations from other readers and members) or by artists introducing themselves to us. The latter is the case with the Swiss artist Giuliano Amedeo Tosi (Bern, 1992) who was impressed with the bold and provocative nature of Shunga Gallery and pointed me to his recently finished series of paintings entitled "Intimacy & Identity" (2023).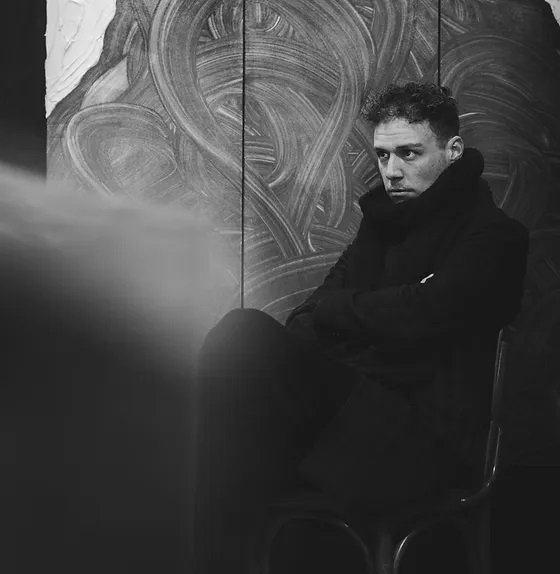 Fig.1. Giuliano Amedeo Tosi
Intensity and Raw Sexuality
What immediately stands out in Tosi's work is the great variety of styles (including figurative and abstract) and subjects (like intimacy, politics and climate). The artist's website states that "his body of work is a profound exploration and glorification of the naked human form, a thematic thread woven throughout his extensive body of work." Tosi's compelling intensity and raw sexuality in Intimacy & Identity (Fig.5, 6, 7, 8, 10, 11 and 12) are reminiscent of the work of Egon Schiele, with which he clearly put himself on the 'erotic' map.
Time to put the artist through his paces about his impressive erotic work, aesthetics, influences, why he uses nude women as "living brushes" and much more...
1) What can you tell us about your background (education, family, etc.)?
I was born in Bern, the capital of Switzerland. My father is Swiss, and my mother is of South Italian descent, so I grew up with two different cultures. My father is an entrepreneur who successfully built his own business, providing us with financial stability. My mother worked as a clothing salesperson and comes from a working-class family. My childhood and youth were marked by strong social contrasts. There are no artists in my family, and no one had a significant interest in art. However, I became fascinated with artists, particularly Joan Mirò, when I was in the first grade.
I was influenced by my family to pursue a commercial apprenticeship, which I completed at a bank. I then pursued my high school diploma and studied economics. In the art field, I attended nude, acrylic, and oil painting courses, but mostly, I am self-taught.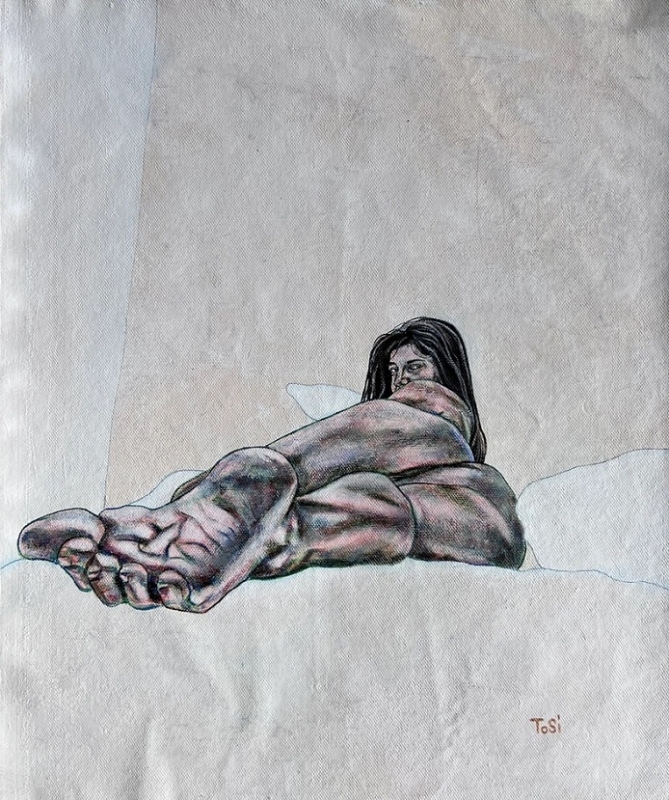 Fig.2. Lying Nude No.3 (July 2023), acrylic on canvas, 40 x 50cm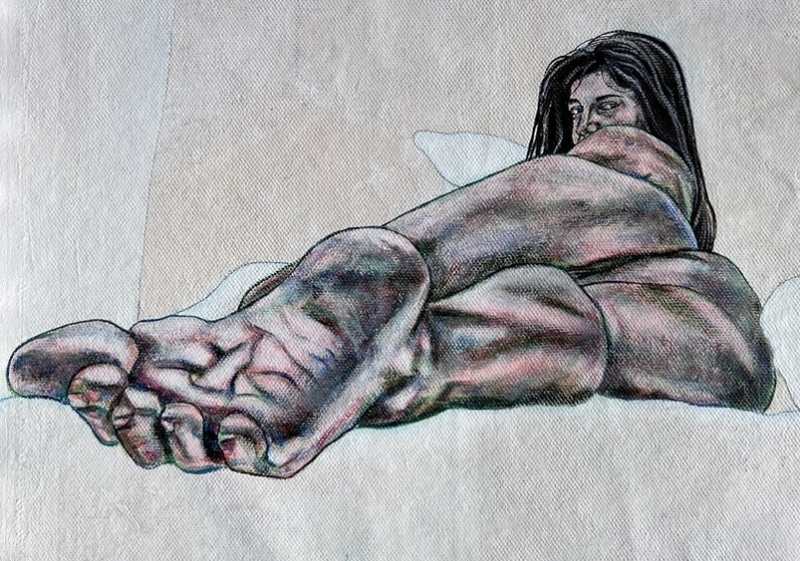 Fig.2a. Detail
2) How did you first become interested in art?
As mentioned earlier, Joan Mirò greatly inspired me when I was in the first grade. I wished for an easel and canvases and attempted to recreate many of his stylistic elements. His children's painting "The Chicken-Eyed Doctor" was particularly fascinating, and I wanted to master that technique. A childhood visit to Barcelona also influenced me greatly; I found the works of Gaudi very captivating. At the age of twenty, I began regularly visiting museums and would sketch works by artists such as Picasso, Bacon, Dali, Hodler, and Schiele. Over time, I became more and more enchanted by art until I completely immersed myself in it in my mid-twenties.
Fig.3. Nudo Dondolando (Aug 2023), acrylic on canvas, 40 x 50cm
3) How would you describe your aesthetics?
The human body is at the forefront of my work. Simultaneously, I also create conceptual pieces that differ significantly from my other works. These pieces touch on themes that can be critical of society and politics. Otherwise, I love contrasts, edges, and corners. My color palette for depicting bodies consists of nine tones that are applied in layers, similar to a printer. The female body, to me, represents the epitome of beauty and is a central element in my works. I consider a piece successful when I can confidently say it could hang alongside a Picasso at the MOMA. Clear lines and intuitive color gradients are characteristic features of my acrylic paintings, often combined with uniform backgrounds. Balance and attention to detail are additional distinguishing traits.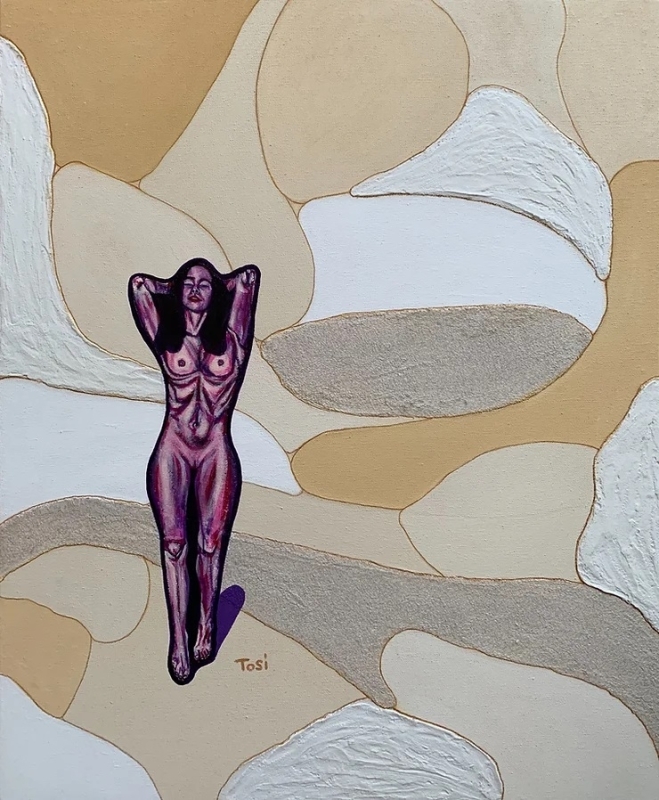 Fig.4. Twisted Plains (2021), Acrylic & Gouache on Canvas, 51 x 62 cm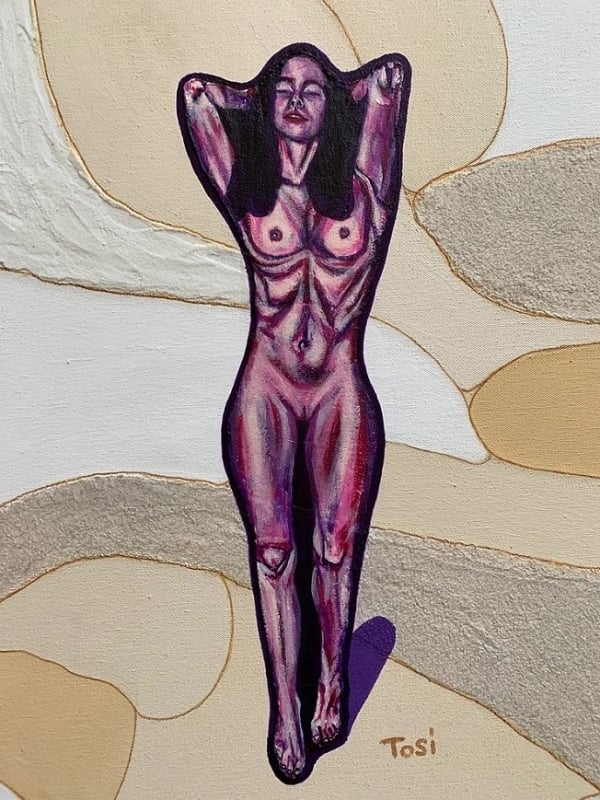 Fig.4a. Detail
4) Which artists have had the most significant influence on your work?
As a child: Joan Miro, Dali, Hundertwasser, Paul Klee
As a teenager: Franz Gertsch, Rothko, Tinguely, Picasso, Lam, Klein
As an adult: Egon Schiele, Lucien Freud, Hodler, Katharina Grosse
Of all the artists who have inspired me, I have the greatest fascination for Egon Schiele. He is a genius and a great role model for me.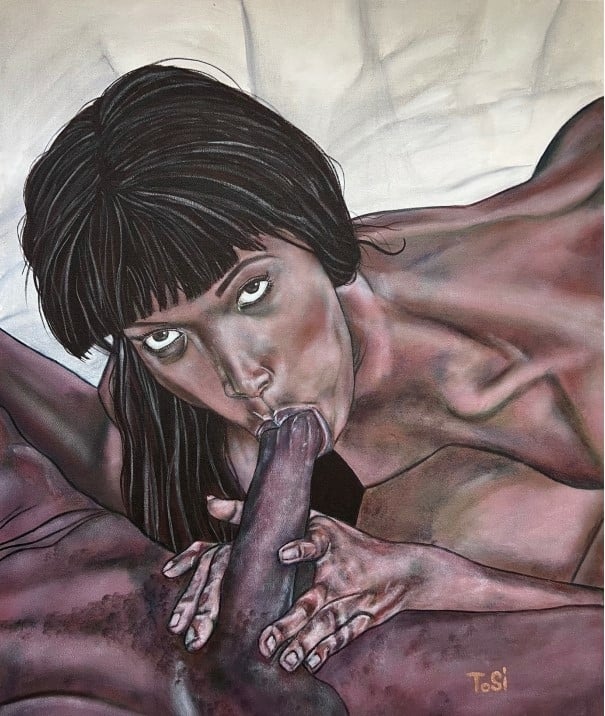 Fig.5. Blowjob (2023), acrylic on canvas, 80 x 100cm
5) What is the purpose behind your "Intimacy & Identity" project?
1. A series of twenty unique paintings transcending conventions and immersing viewers in diverse sexual realms.
2. Celebrating manifold genders, ethnicities, and unique narratives within an artistic universe.
3. Encouraging a fresh perspective, free from judgments and limitations, to explore the complexity of the human experience.
4. A powerful plea for openness, empathy, and the celebration of diversity through art.
5. Reminding us that the world is a kaleidoscope of colors, shades, and facets, challenging our biases.
6. An invitation to open doors to new understandings and see the world through different eyes.
I believe that people hold prejudices and think poorly of others because they fear and recoil. This series showcases diverse realms in the same style, emphasizing commonalities through aesthetics and technique.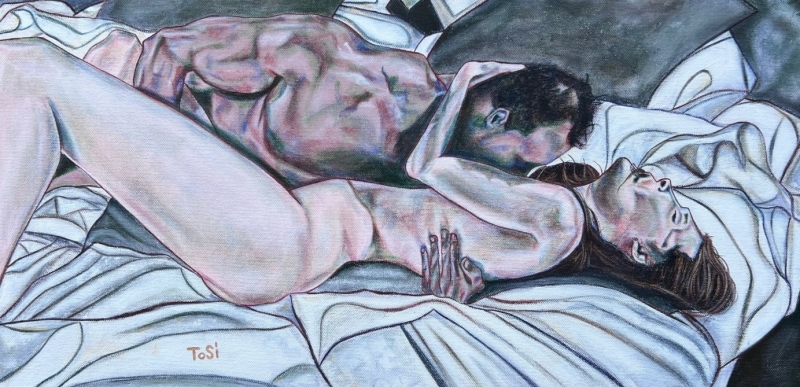 Fig.56 Seduced (2023), acrylic on canvas, 74 x 22cm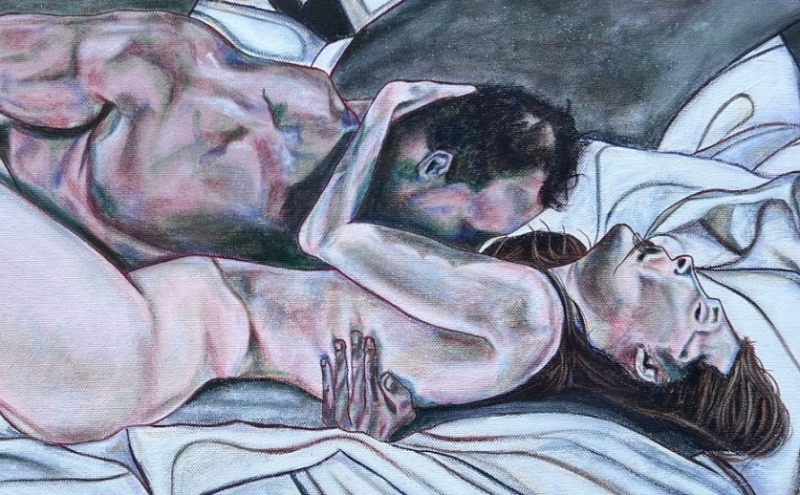 Fig.6a. Detail
6) Are you familiar with shunga art? If so, has it influenced your (erotic) art?
Yes, I am familiar with shunga art. A follower on Instagram introduced me to it about two years ago. I was delighted to learn that such expressive and provocative works were created in the past. I am a big fan of this art form and find it unfortunate that it is not more prevalent in today's museums. While it has not had a significant stylistic influence on my erotic art, it has certainly motivated me to know that barriers were broken in the past, and eroticism was celebrated.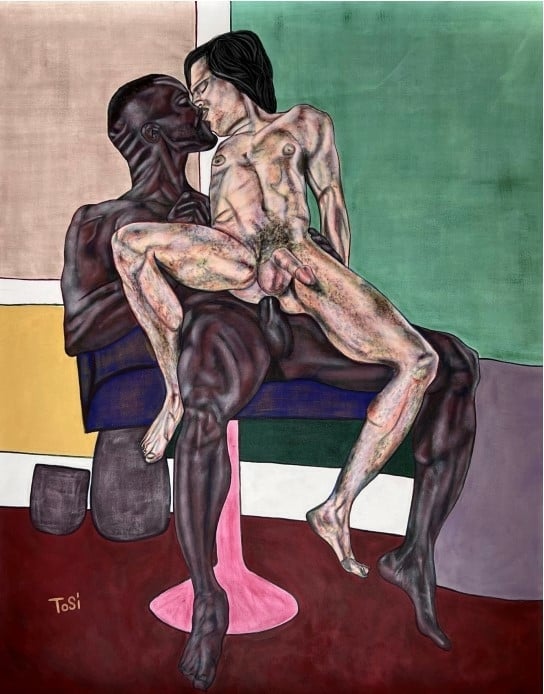 Fig.7. Backside Ride (2023), acrylic on canvas, 135 x 170cm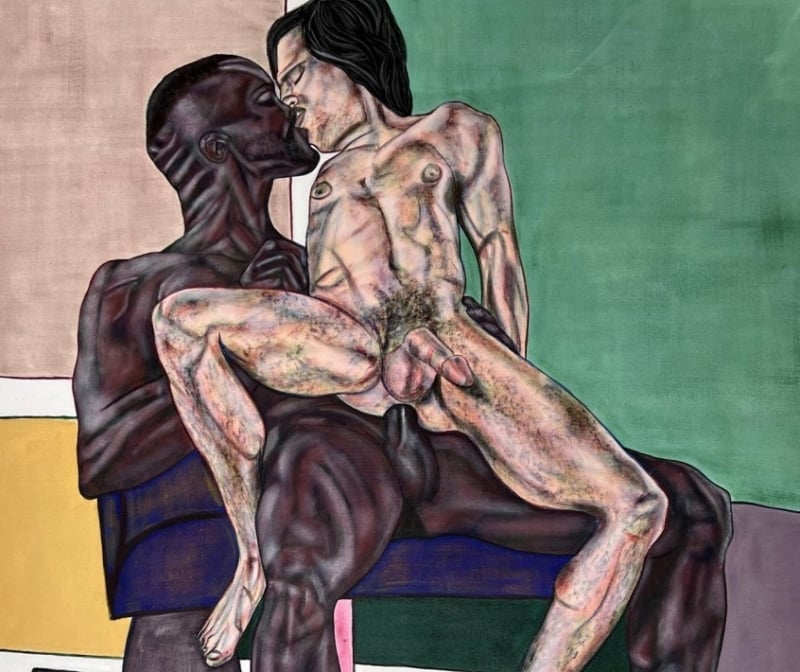 Fig.7a. Detail
7) Do you consider being a self-taught artist an advantage or a disadvantage?
For my personal artistic development and style, I see it as a significant advantage. It also aligns with my very independent and rebellious nature. However, in terms of the art world, I believe it is a significant disadvantage. Many galleries and art institutions do not take you seriously without a Master of Arts degree. Additionally, a formal education can be an excellent place to establish valuable connections.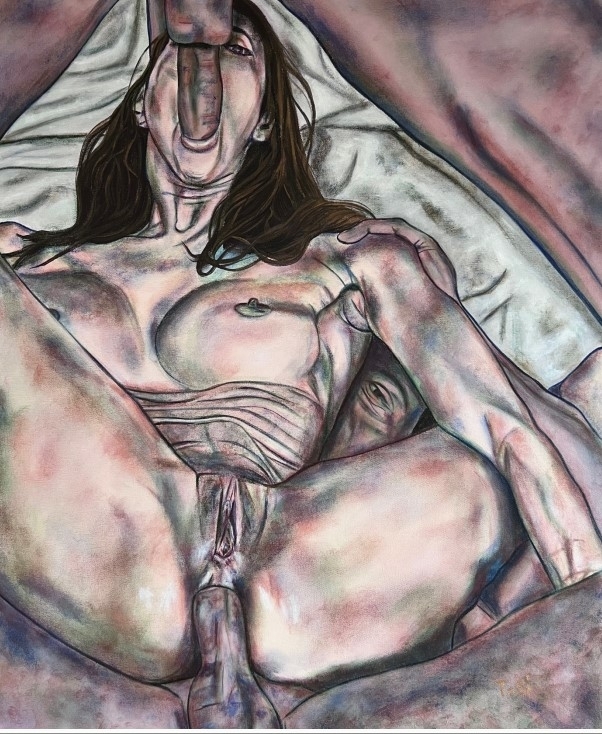 Fig.8. Men's Threesome (2023), acrylic on canvas, 80 x 100cm
8) What is the idea behind your work "Frauendrucker (Woman Printer - figure 9)," in which you used naked women as "living brushes"?
This conceptual piece was intentionally created without a specific message, allowing viewers to interpret it as they wish. However, I was confronted by feminist organizations that publicly criticized this project and me. Newspapers also interviewed me, providing an opportunity for me to clarify my intentions. The deeper message lies in the idealization of the female body in the world of media. Bodies are printed in newspapers and, in a way, suppressed. It is also about the freedom or liberation of one's own body. The project received significant media attention in Switzerland. The strong reaction demonstrated to me that Switzerland is still somewhat conservative regarding nudity and sexuality. Perhaps this can be interpreted as a reflection of society.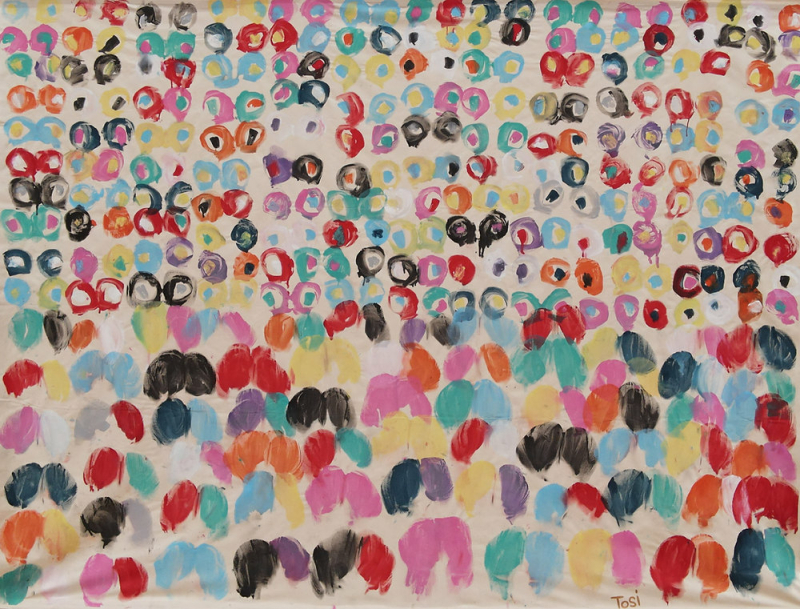 Fig.9. Frauendrucker (Woman Printer), 2021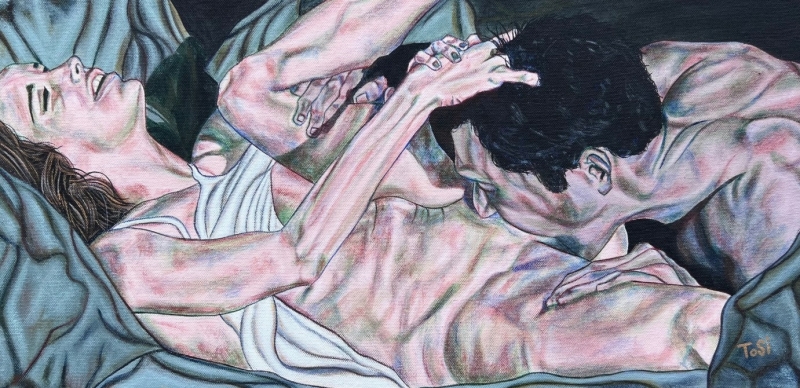 Fig.10. The Kiss (2023), acrylic on canvas, 74 x 33cm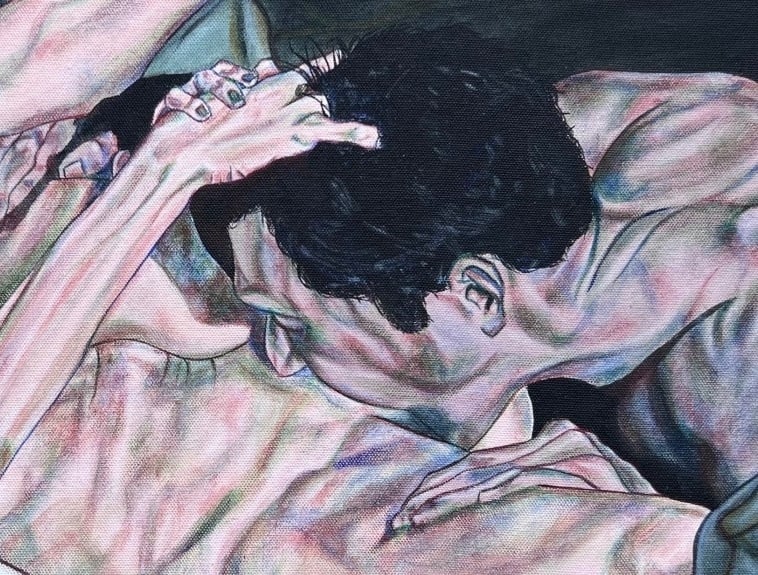 Fig.10a. Detail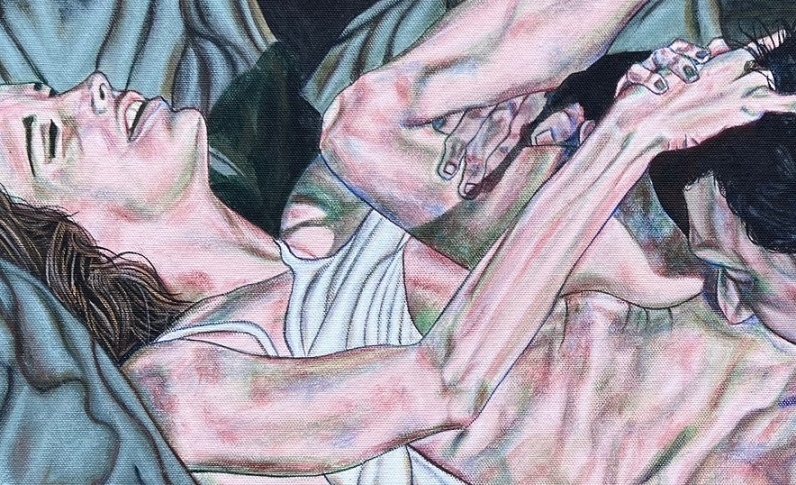 Fig.10b. Detail
9) Do you enjoy films, and if so, what is your favorite film, and why?
Yes, I enjoy films! There are many, but "Eyes Wide Shut" is certainly one of the best. It is captivating, mystical, and sexy. The film is shocking and presents secret fantasies and desires in an honest and unconventional way. I appreciate the film because it challenges romantic concepts and brings people's true desires to the forefront.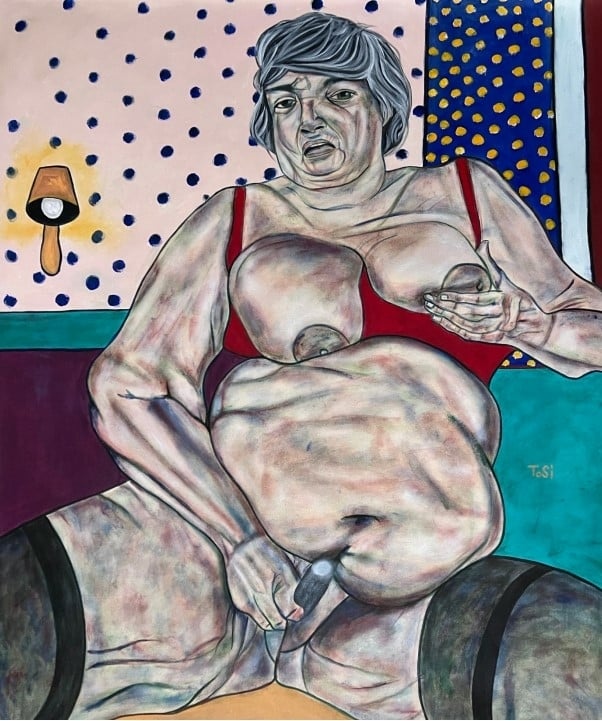 Fig.11. Grandma's Favorite Toy (2023), acrylic on canvas, 135 x 170cm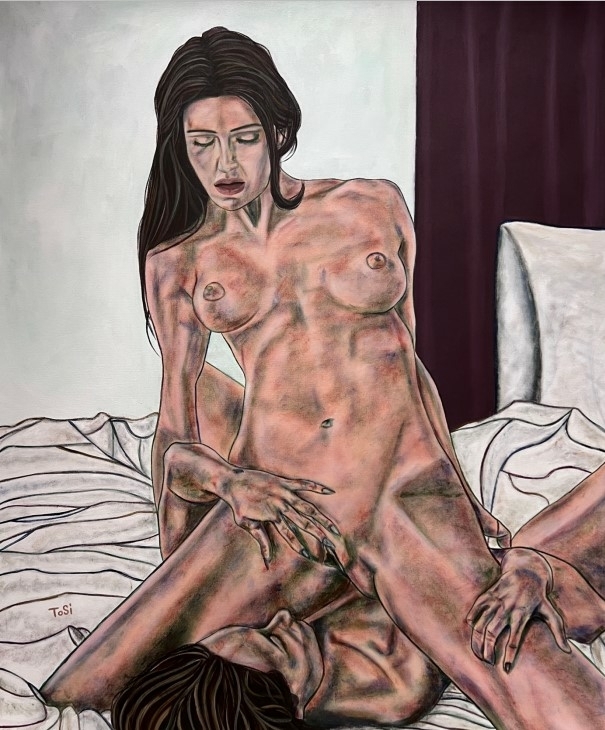 Fig.12. Sit On My Face (2023), acrylic on canvas, 135 x 170cm
You can follow the artist on Instagram, check out other work on his site,  or contact him here.
In Premium you can find the complete set of "Intimacy & Identity" including all 20 explicit paintings (depicting bestiality, gay/straight foursome, bondage, foot fetish, golden shower, interracial and much more) made exclusively available by the artist. Also included some other striking paintings with descriptions of the artist.
Click HERE for our fascinating talk with the exceptional sensual artist Apollonia Saintclair
Let us know your thoughts on the work of Giuliano Amedeo Tosi in the comment box below...!!
Source: giulianotosi.com/concepts