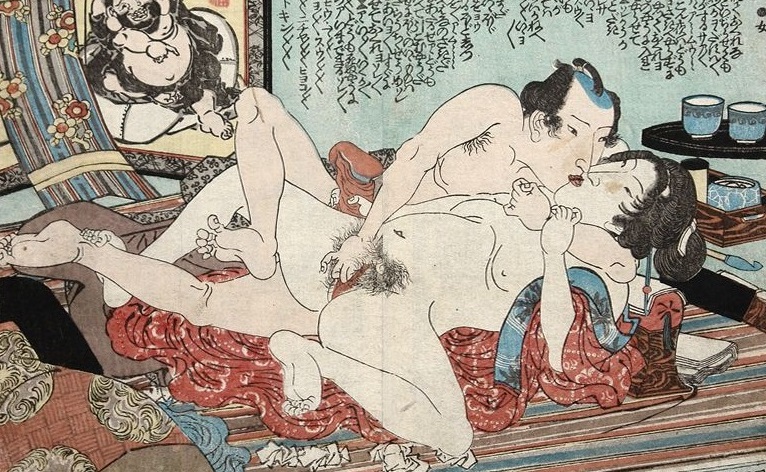 Hotei, the Laughing Buddha As Imagined By Kuniyoshi
Our collection houses two shunga pieces that are strongly linked to each other. The first an original print by Kuniyoshi (1797-1861) from his 'Hiyaku mon futari furisode' series (c.1829) and the second a painting strongly inspired by Kuniyoshi's print and made by an unknown follower of the Utagawa school.
The Laughing Buddha
A very amusing design with a couple stroking each other's genitals. The folding screen in the background depicts an amused Hotei (God of Contentment and Happiness) pointing his finger at the man's genitalia. Hotei is also known as the Laughing Buddha.
Startled
In comparison with Kuniyoshi´s prints the intimacies and poses of the the male and female figure are very closely mimicked. Only Hotei seems not to be amused and looks rather startled.
Click HERE for another shunga painting that shows Hotei and his six colleagues involved in an orgy!
The above pieces are available in our gallery. Click the images if you want to discover the prices!