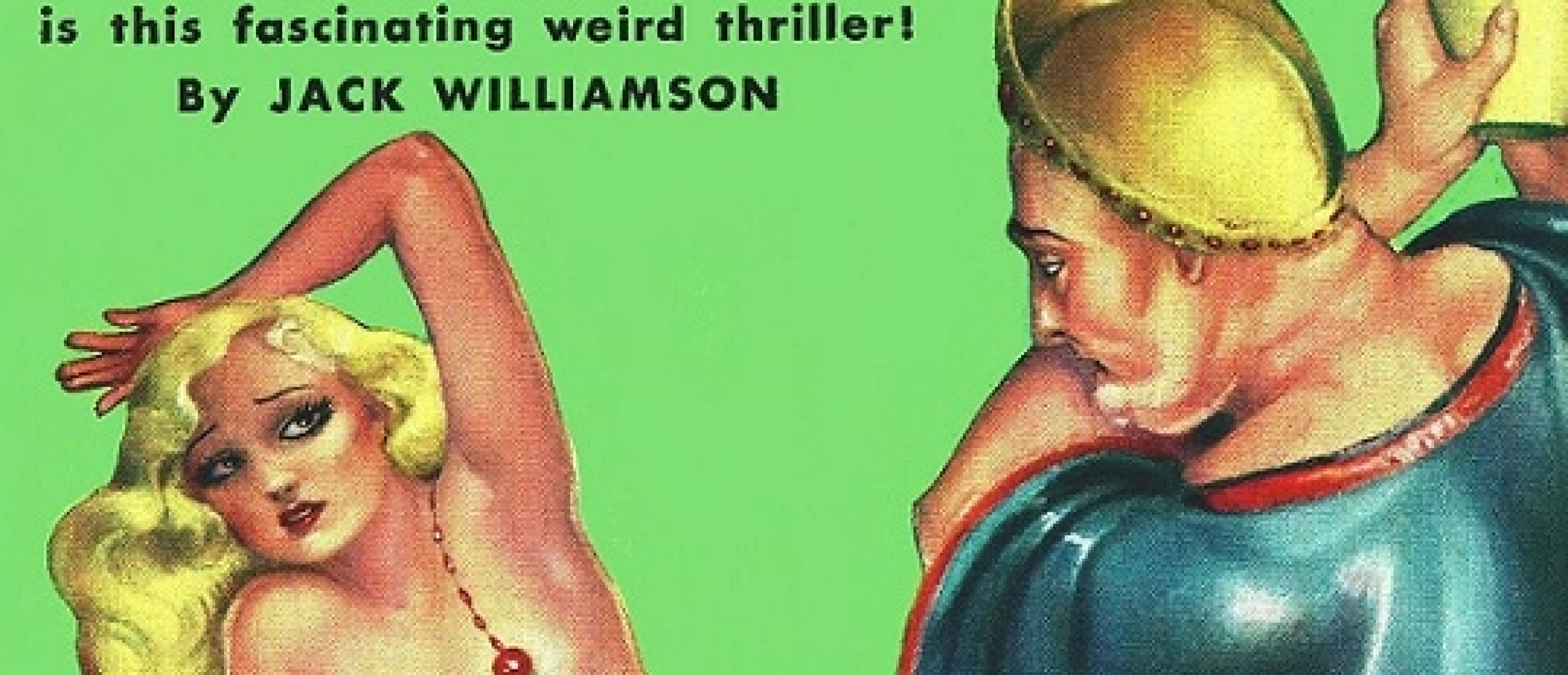 The Provocative 30s Pulp Cover Art of Margaret Brundage
After his iconic portrayal of Robert E Howards' Conan, the Barbarian,  the American illustrator Frank Frazetta was called the "Rembrandt of barbarians" but it was decades earlier a woman whom was the first to give visual form to this fearless warrior (Fig.1). This female artist, also known under the nickname "The Queen of the Pulps", was Margaret Brundage (1900-1976 - Fig.2), who worked as a cover artist among others for Oriental Stories, Magic Carpet, and Weird Tales. For the latter, she became the most prolific (no less than 66 covers) and compromised illustrator between 1932 and 1945.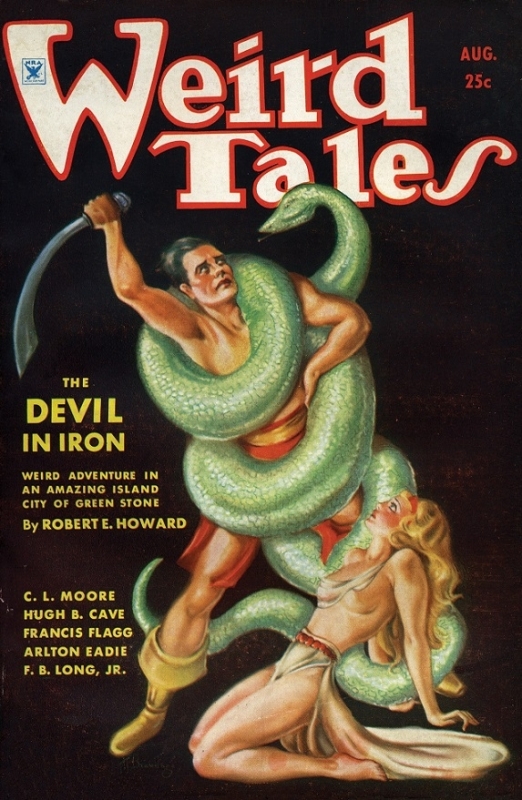 Fig.1..
Scantily Clad Damsel in Distress
Margaret Brundage was born Margaret Hedda Johnson in Chicago on December 9, 1900. She attended Art Institute of Chicago and the Chicago Academy of Fine Arts in the 1920s. Afterwards, she became a freelance artist as a fashion illustrator for various newspapers. She specialised in the favored niche of scantily clad damsel in distress: the majority of her covers portray an alluring, drooling maiden in sparse, sensual clothing, often clasping on to a masculine hero while being assaulted by some kind of monster, alien, or other supernatural being – or, just as often, frolicking seductively with a female opponent.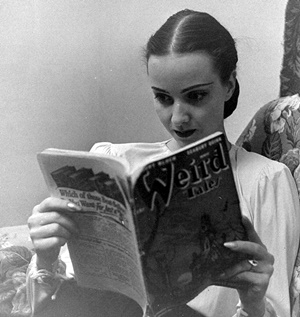 Fig.2.
Highly Eroticised
Brundage's vivid style featuring highly eroticised female characters were an instant hit with the consumers of pulp fiction, and her choice of pastel as a medium was heavily influenced by the look and content of American women's magazines. The pulp magazine nudes she produced for Weird Tales in particular set new standards in macabre eroticism, but there was also criticism by fans - mainly females - who thought the covers were misrepresenting the magazine as sleazy trash rather than as a distinguished periodical of weird fiction. In the first years at Weird Tales she signed as M Brundage,  but when her full name was given in the February 1935 issue (Fig.26) readers became outraged. Given the public outcry and the move of the publisher of Weird Tales, Popular Fiction Publishing Company, from Chicago to New York in 1938, Brundage retired from her career as a pulp artist later that year. She continued to draw, often appearing at science fiction conventions and local art fairs. Unfortunately some of her original artworks were stolen by dishonest Weird Tales fans during these occasions.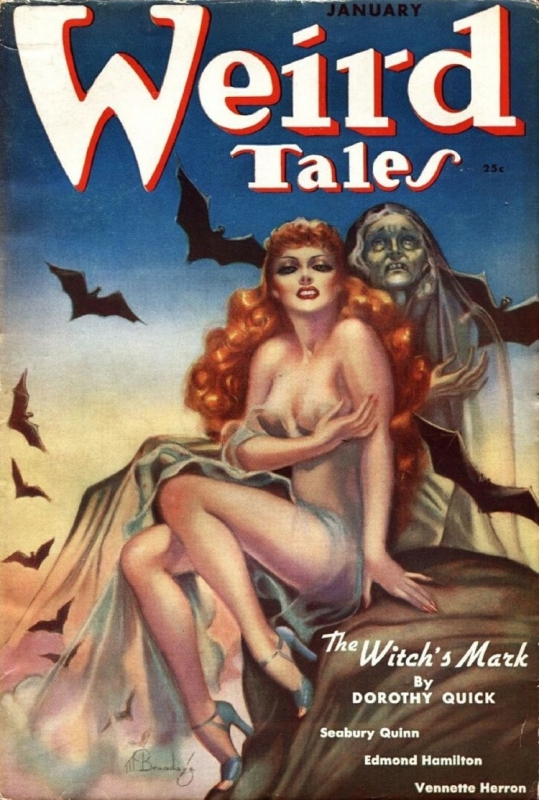 Fig.3. 'Cover for the January issue of 'Weird Tales '
Alcoholic Freebooter
Maragret Brundage's private life was anything but prosperous. In 1927 she married the alcoholic freebooter and "founder and janitor" of the College of Complexes, Slim Brundage, who was in Margaret's words, "worthless as a provider". They had one son Kerlynn but his lack of family involvement and notorious cheating caused them to divorce in 1939. In 1931 her mother came to live with her when she was crippled by a fall from the stairs, which made it even more difficult to make ends meet. She survived her son who died in 1972 at the age of 44, and died in relative poverty on 9 April 1976 at the age of 75..
Unmatched
Acclaimed for her portrayals of the female form and her use of color and background, Brundage has been criticized for her shortcomings in depicting male heroes, but she was the top pulp artist of her day. She infused her work with a life all its own, bringing a style and aplomb to the covers of Weird Tales that was unmatched by any of her contemporaries or successors. Indeed, Margaret Brundage set the high standards for the portrayal of "women in peril" that still inspire the illustrators of today.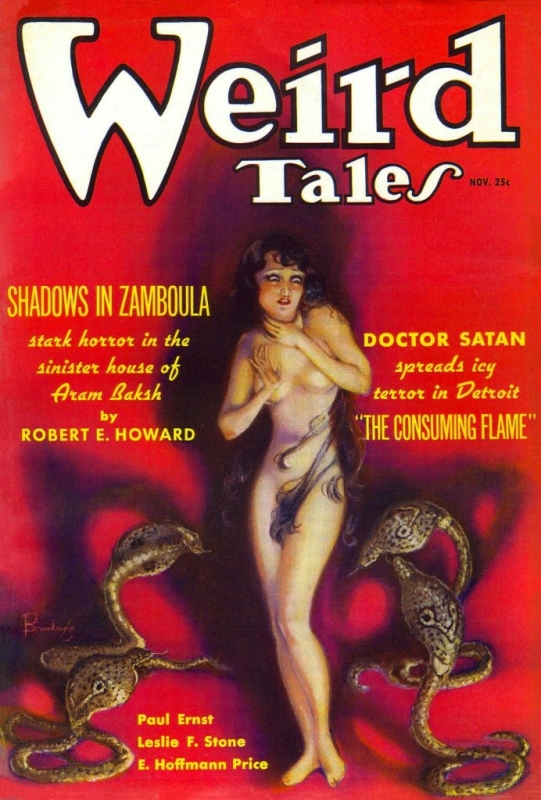 Fig.4.. November 1935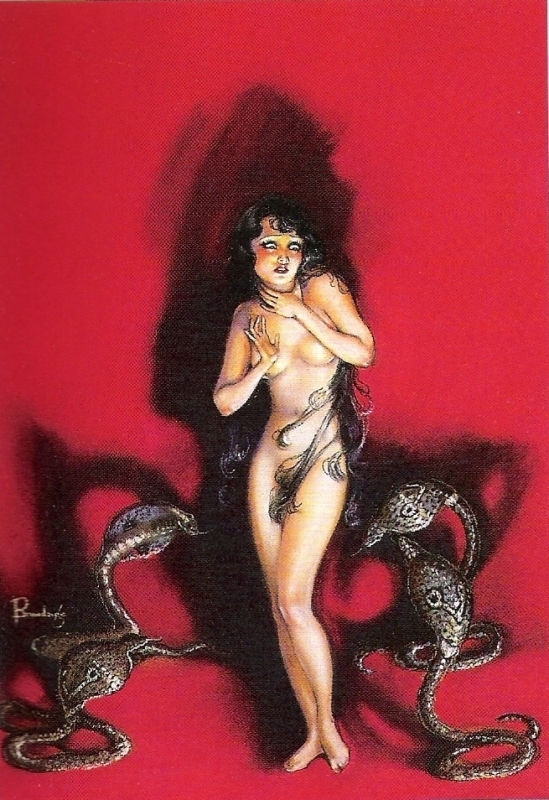 Fig.4a. Painting use for the cover of 'Weird Tales'
Special facts:
When Brundage studied at the Chicago Academy of Fine Arts, Walt Disney was a fellow student. Disney recognized her talent and later asked her if she would be interested in designing some characters for the movie Snow White. However, the distance between Chicago and Los Angeles was unbridgeable for Brundage.
Although she sometimes used a friend as a model, she mainly drew (like Frazetta) from imagination.
Brundage illustrated every single cover of Weird Tales during the period that Robert E. Howard's hero Conan was making the cover story slot. Remarkably enough, the barbarian himself was almost always absent from the cover.
Her covers for Weird Tales are highly valued by collectors, and the originals sell for large sums at auction. The cover for the September 1932 issue of Weird Tales (her first for that magazine) sold for $50,000 (Fig.25) in 2008, and in 2010 the cover for the January 1936 issue sold for $37,000 (Fig.5).
Brundage was paid $90 per cover (later reduced to $50), which took her on average a week to make.
Her originals are among the most coveted and prized pulp artworks, yielding prizes of over $60,000.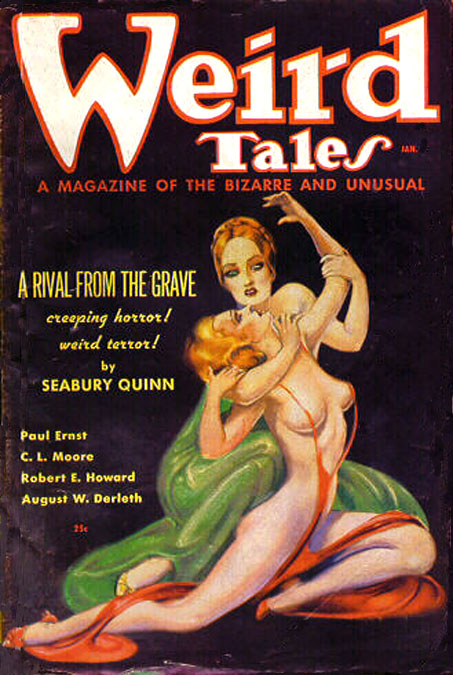 Fig.5.  Cover of 'Weird Tales' (Jan 1936)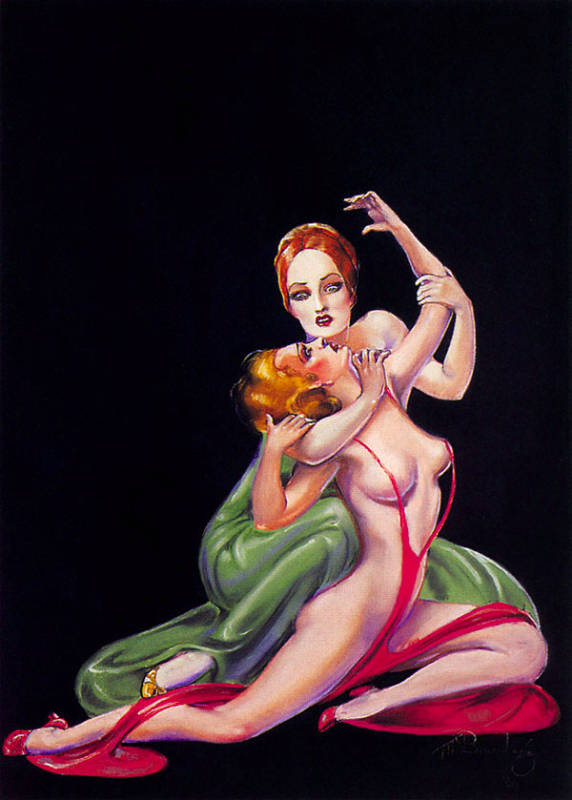 Fig..5a. Original painting for the January 1936 issue of WEIRD TALES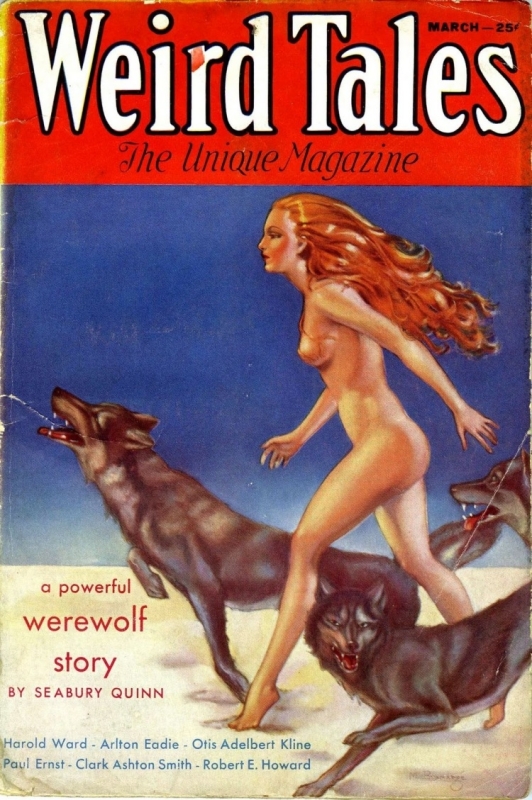 Fig.6. March cover of 'Weird Tales'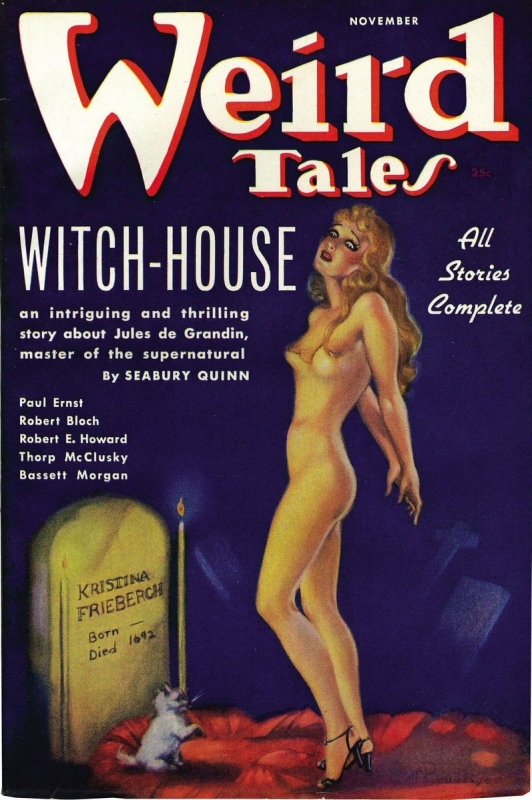 Fig.7.  November 1936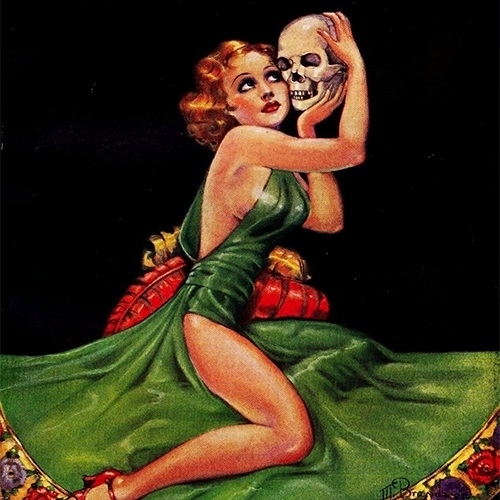 Fig.8. Original artwork for November 1933 Issue of Weird Tales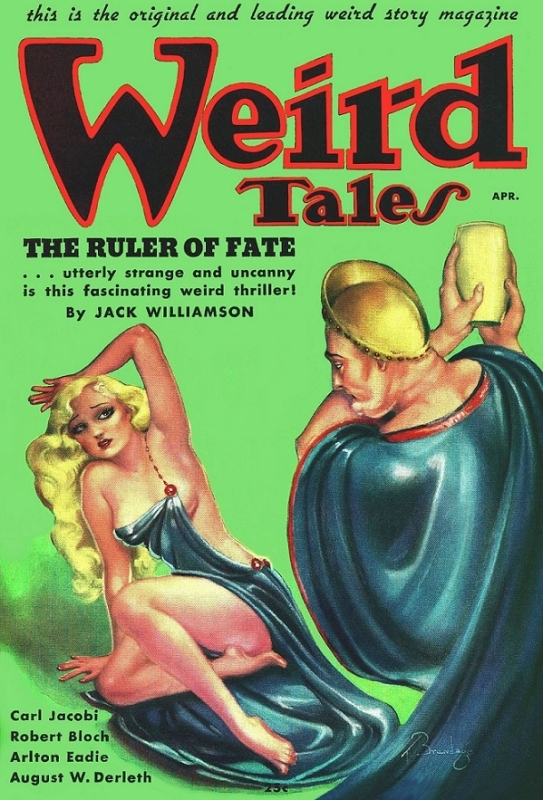 Fig.9. April 1936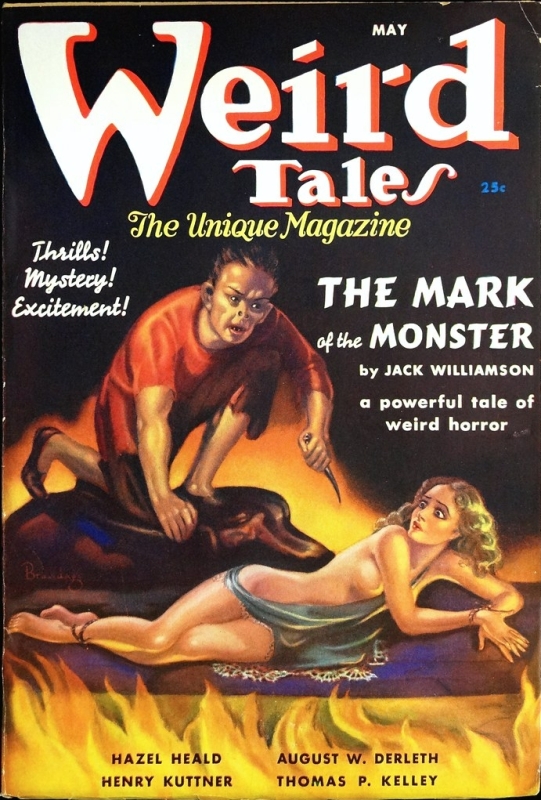 Fig.10. .May 1937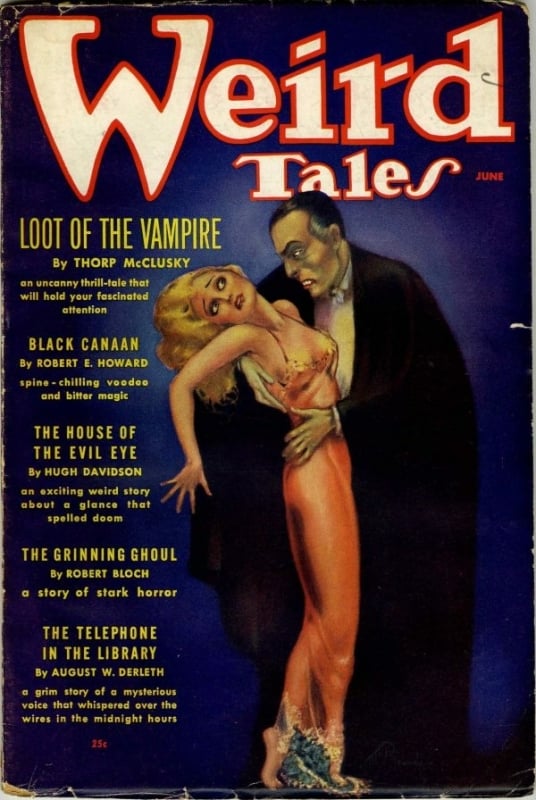 Fig.11. June 1936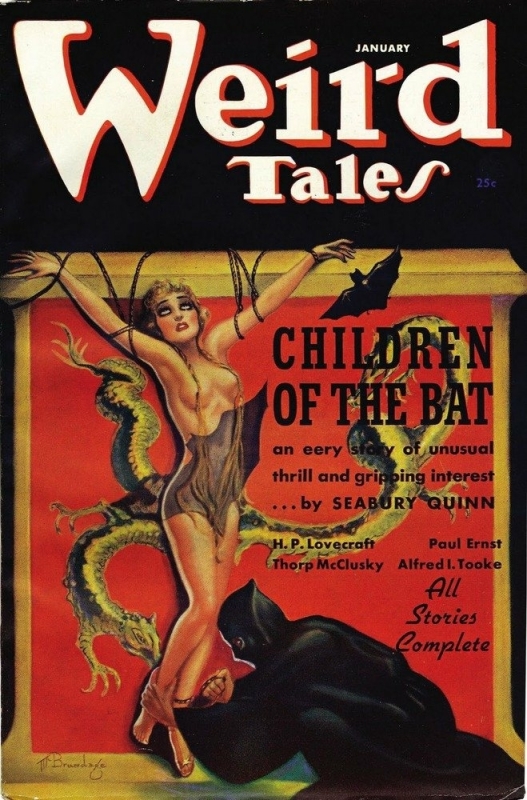 Fig.12. January 1937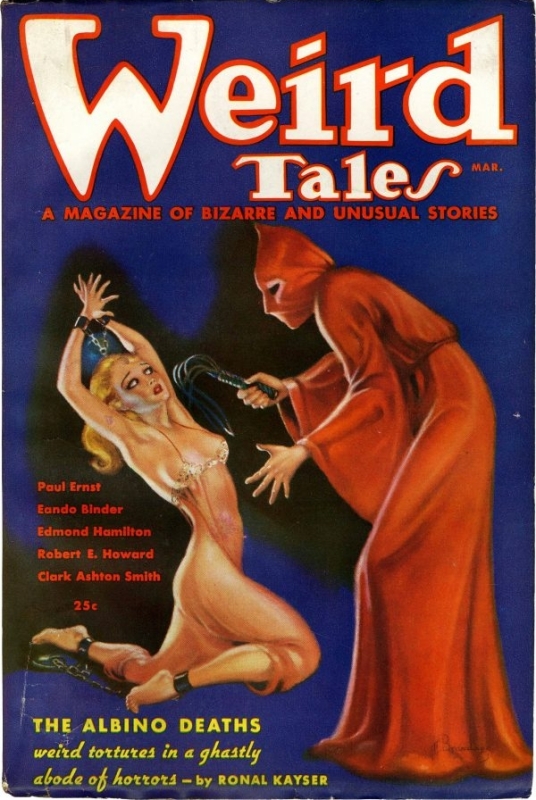 Fig.13. March 1936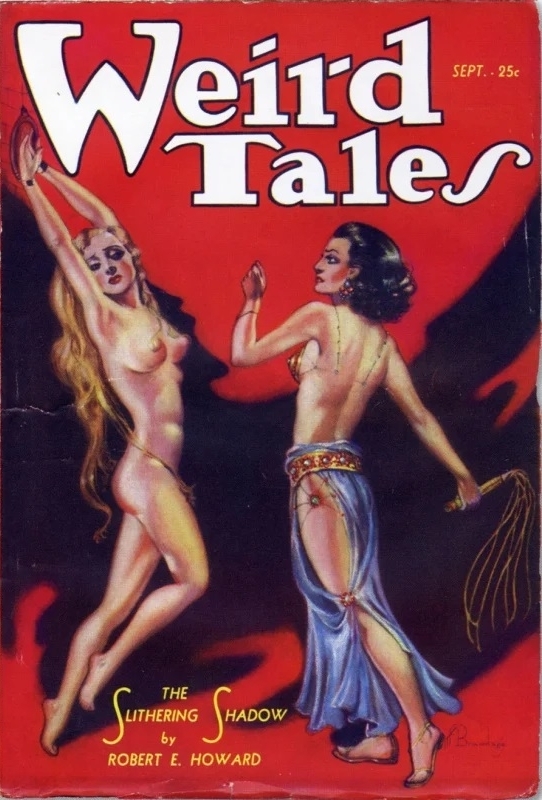 Fig.14. September 1933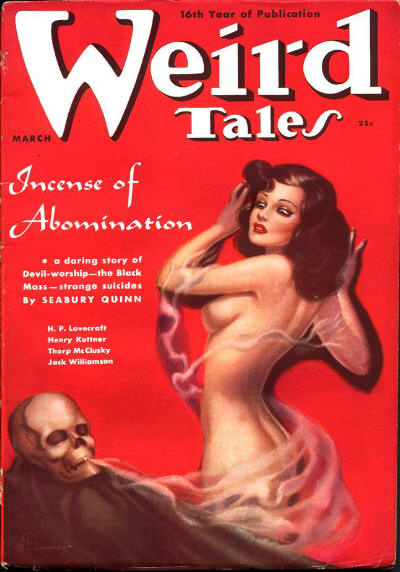 Fig.15. Weird Tales March 1938 - Beyond the Wall of Sleep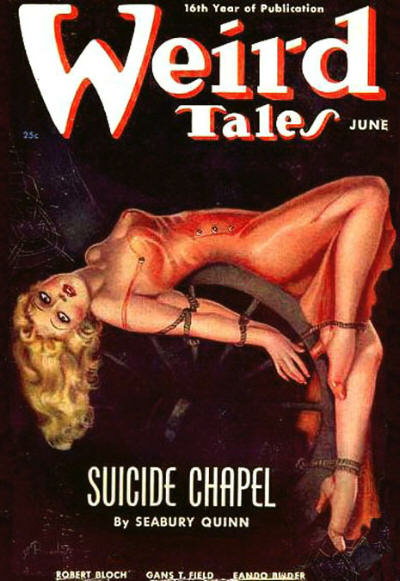 Fig.16. June 1938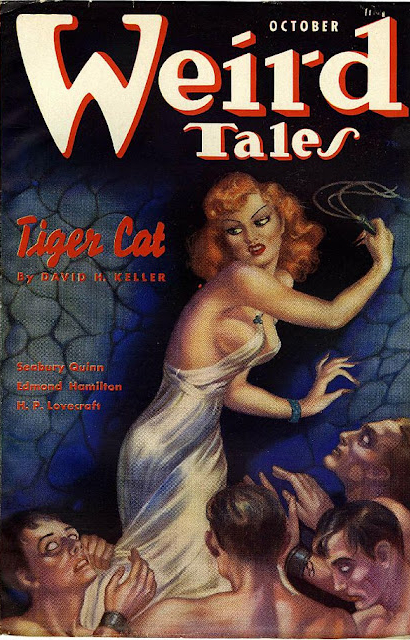 Fig.17. October 1937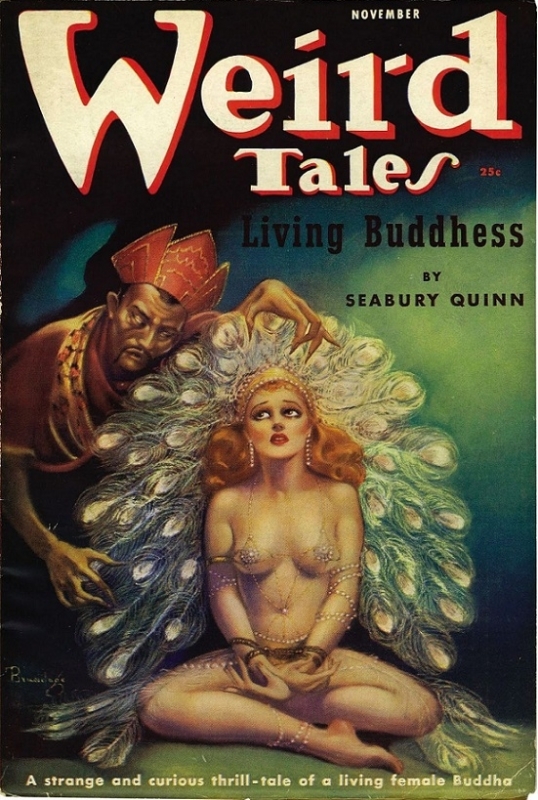 Fig.18. Weird Tales - Living Buddhess November 1937
Fig.19  Weird Tales July 1936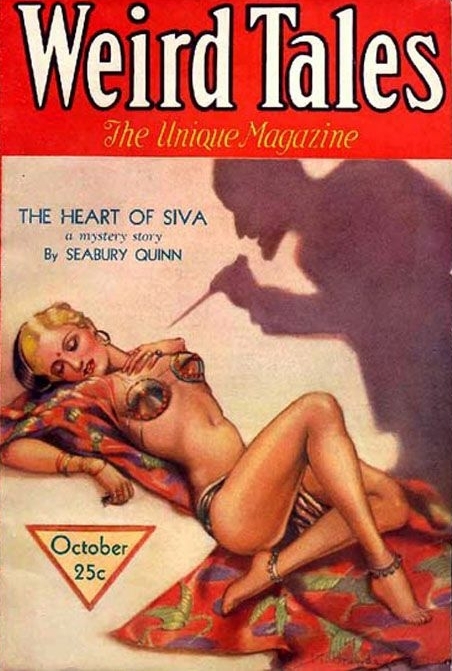 Fig.20. October 1932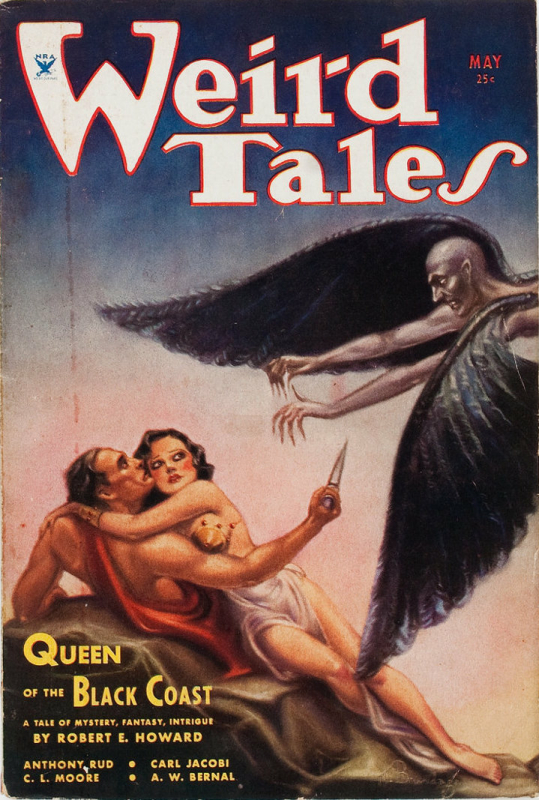 Fig.21. May 1934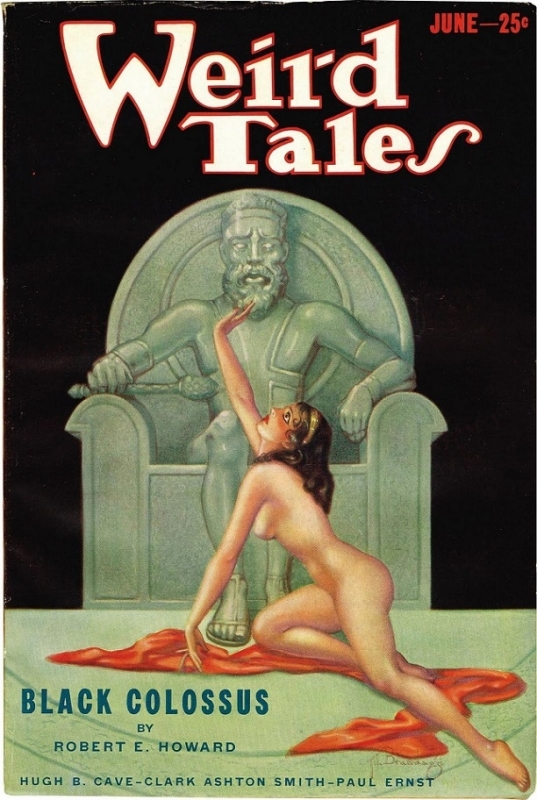 Fig.22 cover for a Conan story June 1933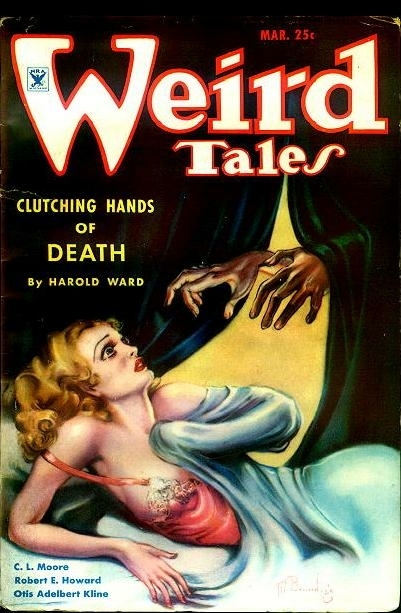 Fig.23. 'Weird Tales, March 1935'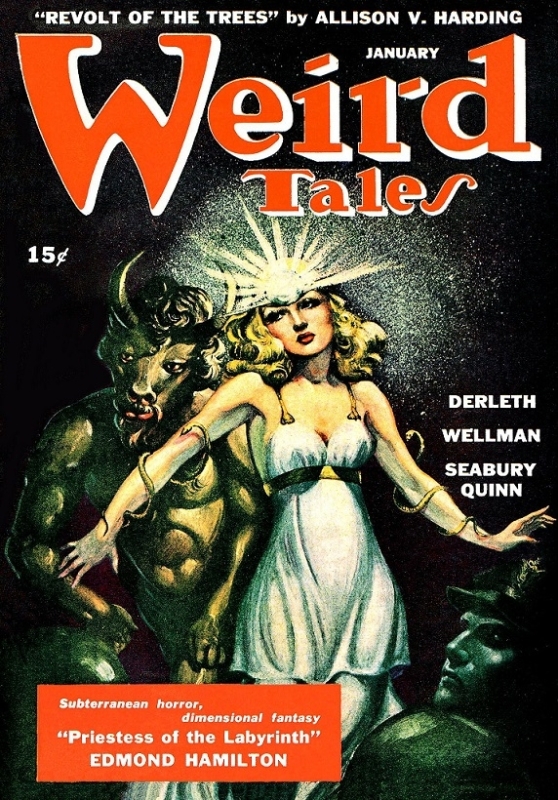 Fig.24. Brundage's last cover for Weird Tales in January 1945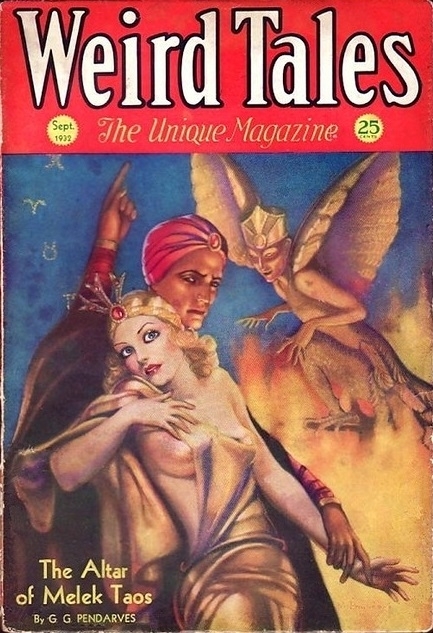 Fig.25. Brundage first cover for Weird Tales in 1932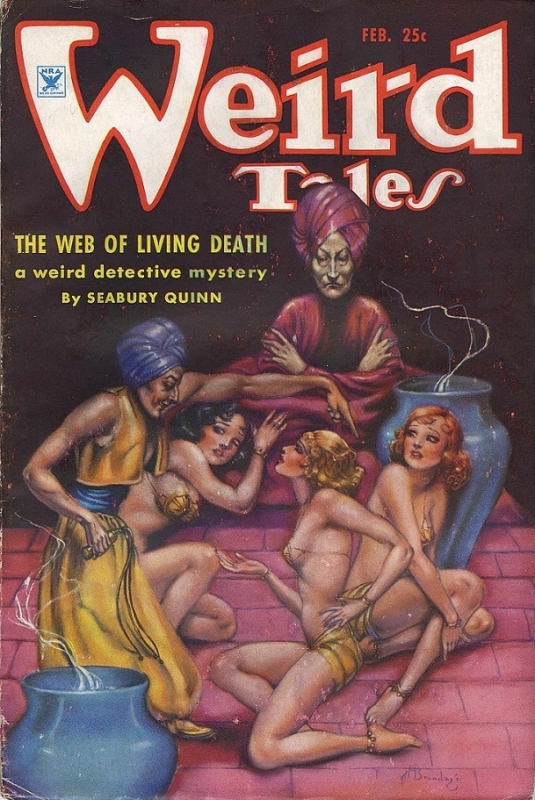 Fig.26. February 1935
In Premium you can check out an exclusive version of this article including all the sensual covers Brundage produced for Weird Tales, much more of her other enticing pin-up art and additional info on some of her most striking covers....!!
Click HERE for the pulp covers of the Mexican comic book illustrator Rafael Gallur....!!
Source: Twitter, isfdb.org, junglefrolics.blogspot.com, wikimedia.org,