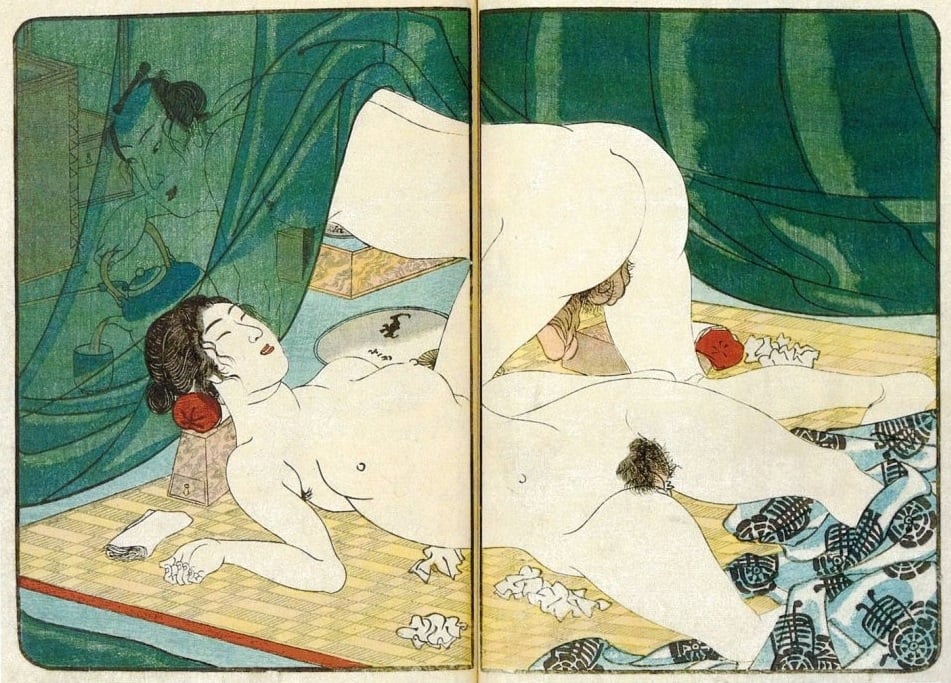 The Passionate Tenderness During a Hot Summer Evening
This lovely delicate scene takes us into the bedroom with the couple seen within the mosquito-netting during a hot summer evening. While the woman lies in a state of complete physical relaxation after the height of sexual passion, the man has risen to pour a refreshing cup of tea.
Dark Green
The used tissues scattered around them indicate their earlier exertions. Their white bodies beautifully contrast with the dark green of the mosquito-netting. The design comes comes from the series called 'An Album of Fashionable Patterns (Tosei komoncho)' issued in the usual three volumes with an anonymous text, and the illustrations are by Kuniyoshi or one of his pupils.
Click HERE for much more exciting content on Kuniyoshi…!!!
Source: 'Shunga, Erotic Art in Japan' by Rosina Buckland