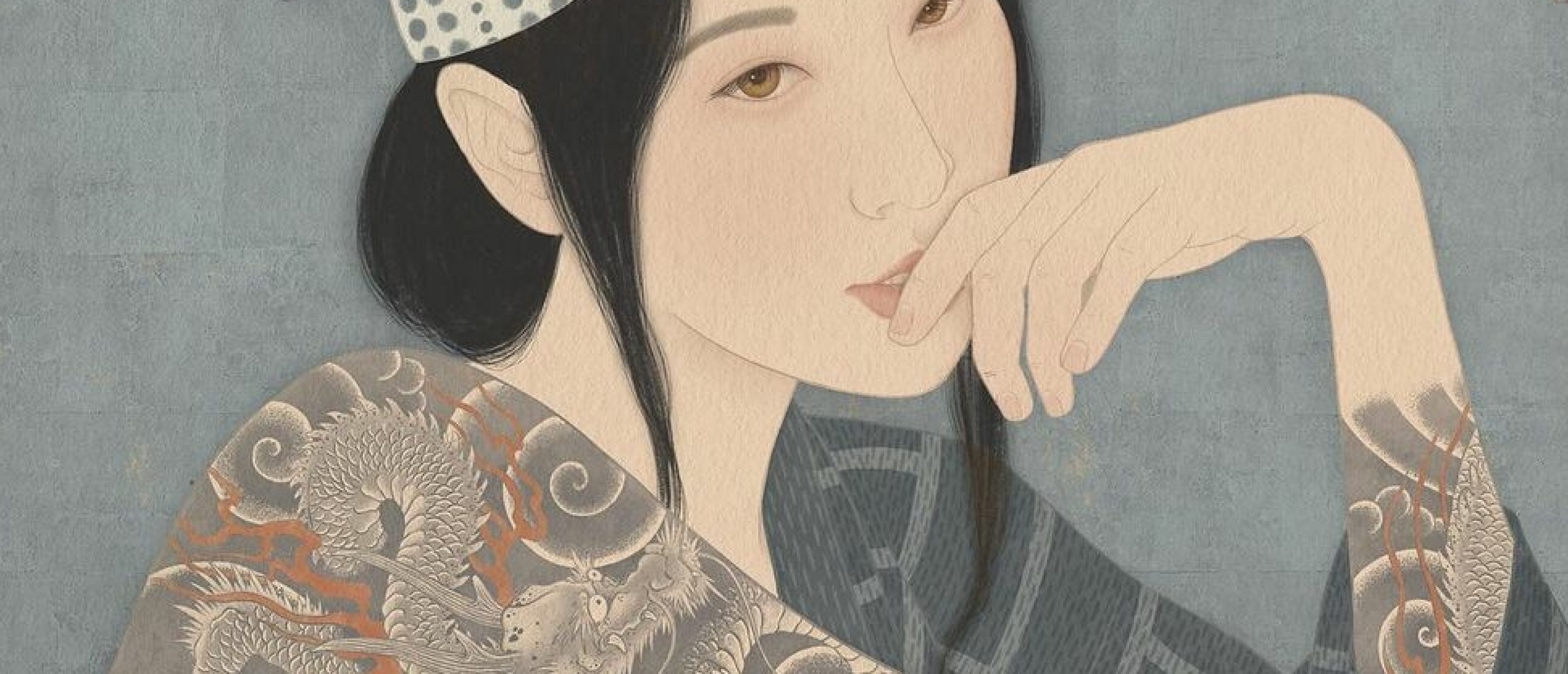 Senju Shunga's Absorbing 36 Flowers of Edo Series
Following on from his shunga series 36 Views of Mount Fuji (2022/2023), the Swedish artist Senju Shunga has started a new series that will again consist of 36 designs. The artist explains: 
"Hatsu" is the first of 36 prints in my latest series titled "Edo no Shana (Flowers of Edo)", and marks yet another step forward in the way I create art. Within Japanese Ukiyo-e (pictures of the floating world), there is a genre called "Bijinga (portraits of beautiful women)" and it's closely connected with the more explicit "shunga" genre. Loose shunga prints were often collected in albums, where the collector could construct his or hers personal little fantasy.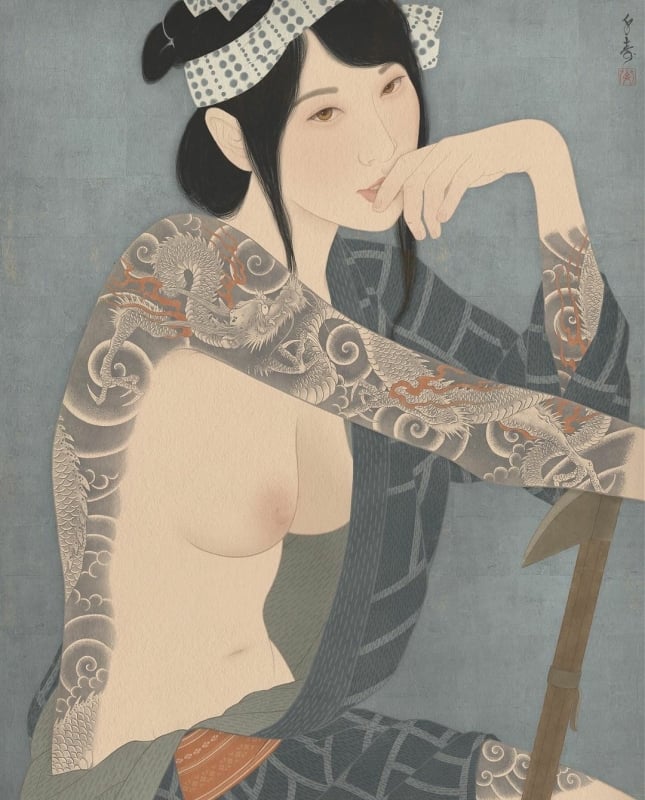 Fig.1. Hatsu ( Oct 2023)
Firefighter
Many times, these albums had Bijinga prints glued in on the first couple of pages, perhaps to create a more real sensation when viewing the prints for personal pleasure. So, naturally, I want to challenge myself with creating a collection of Bijinga. The keywords tonthia collection will be subtleties and a lot of playing with the historical roles of women and men during the Edo period. "Hatsu" is a Hikeshi, a firefighter. A very masculine profession in those days, and I have never heard of any female Hikeshi as of yet.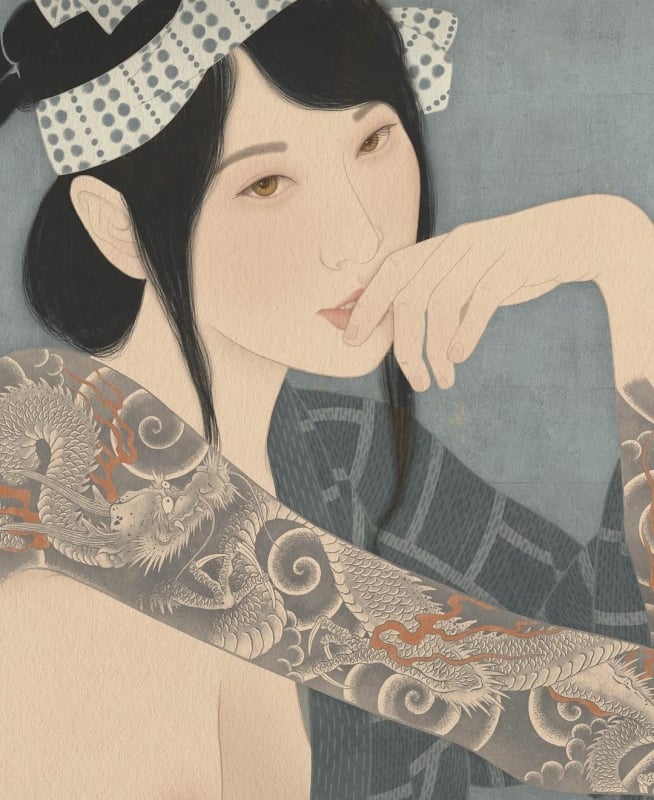 Fig.1a. Detail close-up
Rowdy
The Edo firefighters had a very short life expectancy and where regarded as heroes, even though their rowdy and uncompromising lifestyle perhaps terrified and bothered the common folk and samurai class likewise. The next print will be of a famous Kabuki character, and equally rowdy person -Benten Kozo."
Fig.1b. Preliminary drawing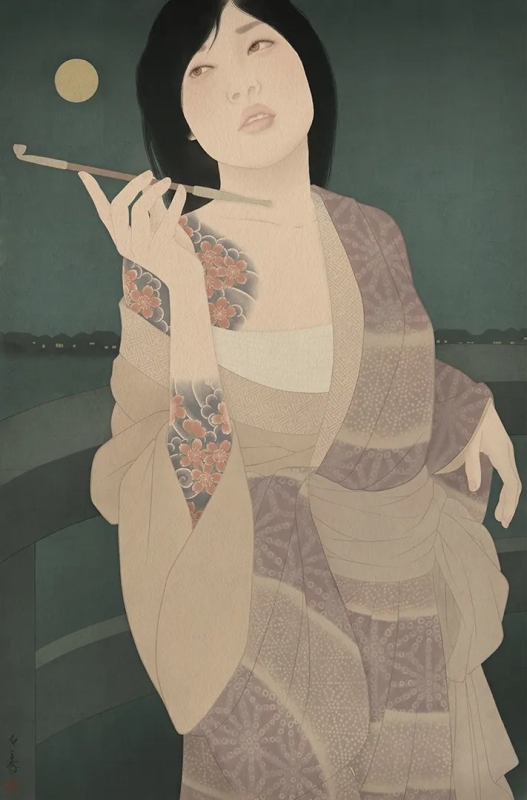 Fig.2. Benten Kozo (Oct 2023)
Five Men of the White Waves
Can we trust our own eyes? For my second painting in the "Flowers of Edo" series, I have chosen to portray the Japanese Kabuki theatre character Benten Kozo. In the famous play "Shiranami Gonin Otoko" (Five Men of the White Waves) Benten Kozo is a gizoku (honorable thief) with the ability and skill to disguise himself as a beautiful woman. For a long time I have been contemplating the idea that perhaps Benten Kozo could instead be a beautiful woman with the ability to pose as a man. Wouldn't that be a truly interesting twist to the already very interesting and exiting drama? I have placed Benten Kozo on the famous Ryogoku bridge in Edo (now Tokyo). This iconic bridge was featured in the 2015 anime film "Miss Hokusai". A personal favorite of mine that I recommend you to see!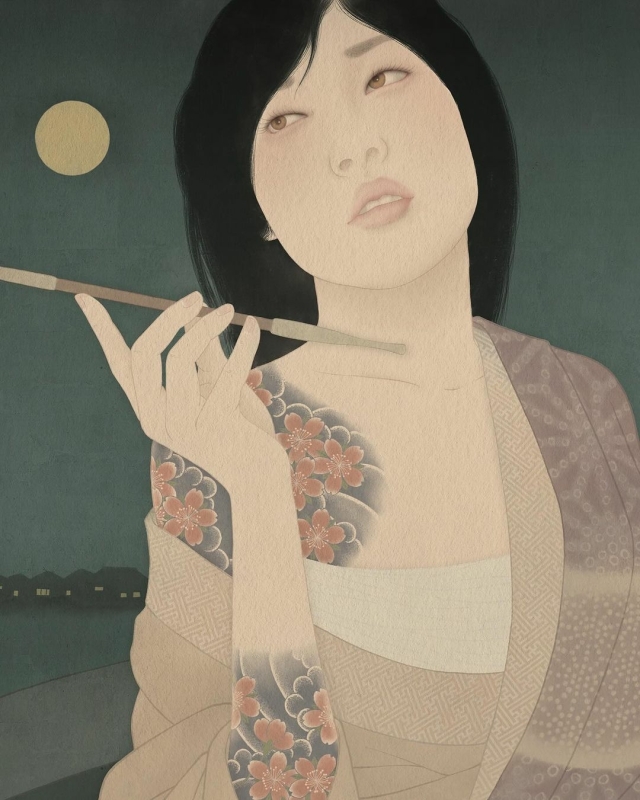 Fig.2a.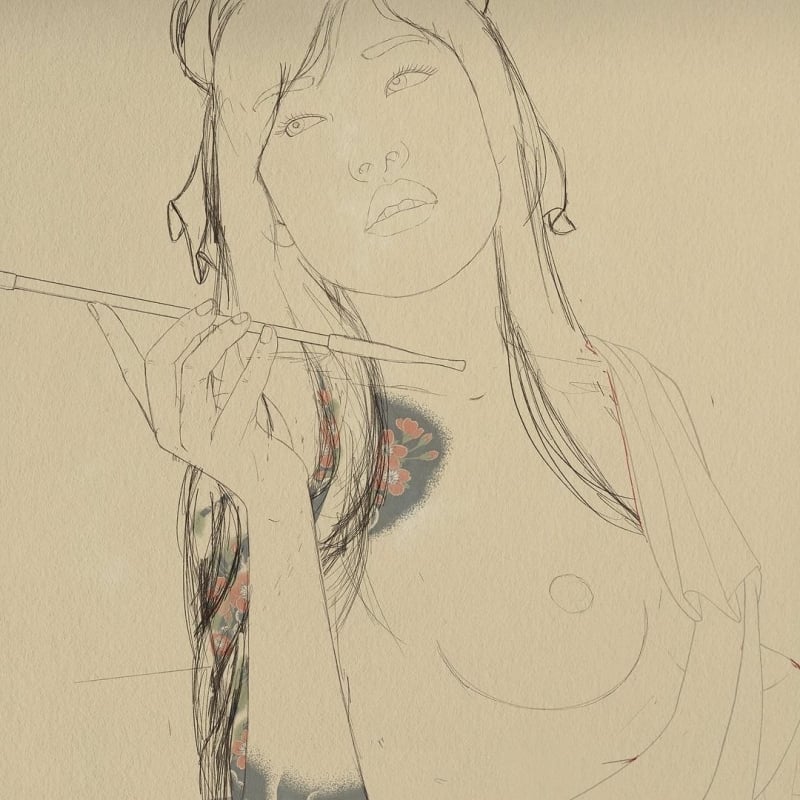 Fig.2b.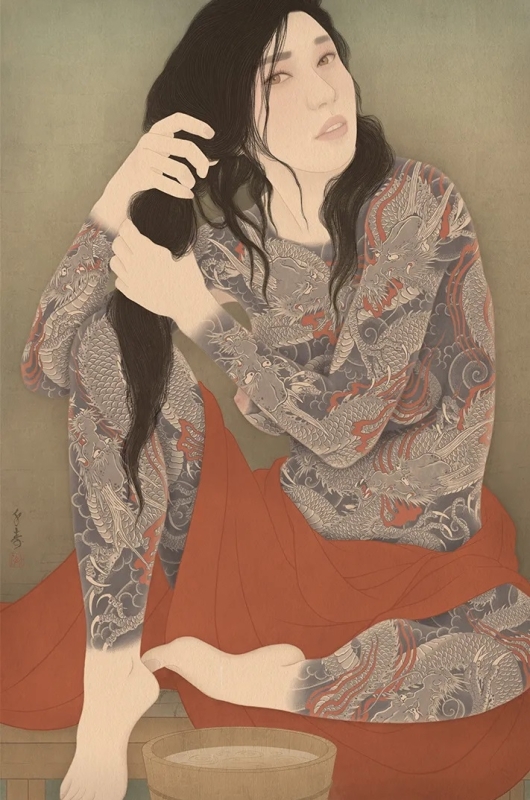 Fig.3. Kumonryu (9 dragons) (Nov 2023)
9 Dragons
"Kumonryu" (9 dragons) is the latest painting in my new ongoing series "Edo no hana" (flowers of Edo). I had a great time reconnecting with my early days of being a tattooer of traditional Irezumi body suits. In the beginning of my career, I spent countless hours sketching dragons. In my opinion, Japanese dragons are the hardest to do justice, alongside shishi (lions) and koi (carp). Being three of the basic designs in irezumi they nevertheless require a lifetime to master. And for this female version of the famous chinese outlaw hero Kumonryu, I had to design no less than eight different dragons (the ninth one is on her back and therefore not visible). There are still 33 portraits of beautiful women to create before this series reaches its conclusion, and I am now realizing how much of challenge this will be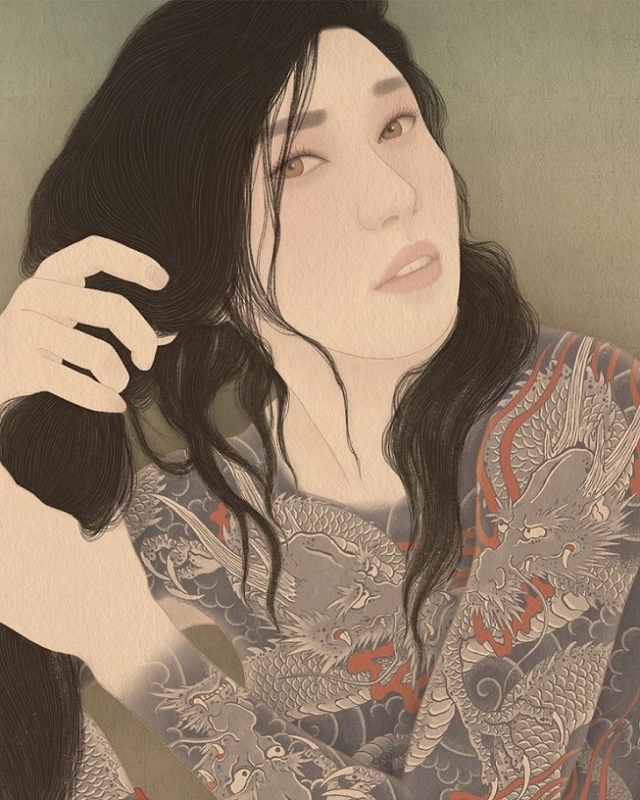 Fig.3a.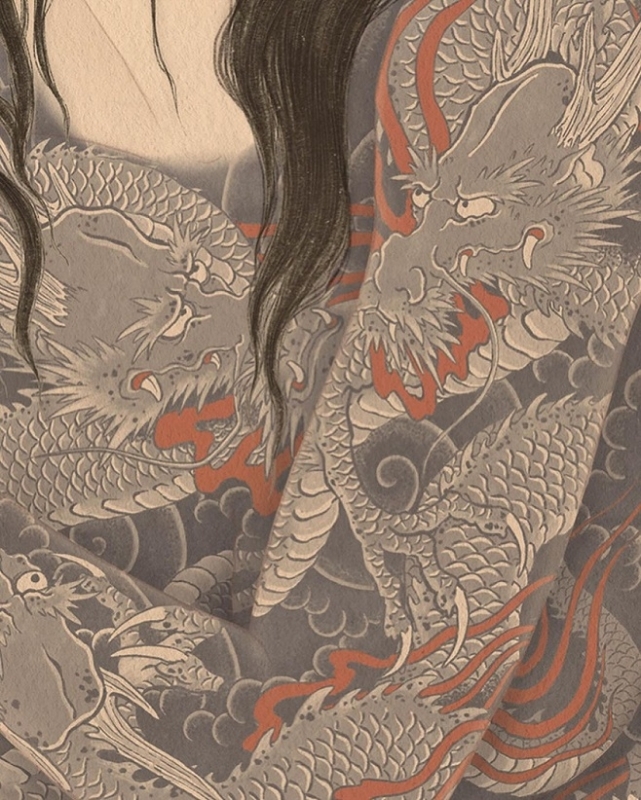 Fig.3b.
We'll be closely following Senju's new series and will include future designs to this page.
Click HERE for the influence of the Shin Hanga artist Shotei Takahashi on Senju Shunga
The Hatsu piece is available for sale on the following page.