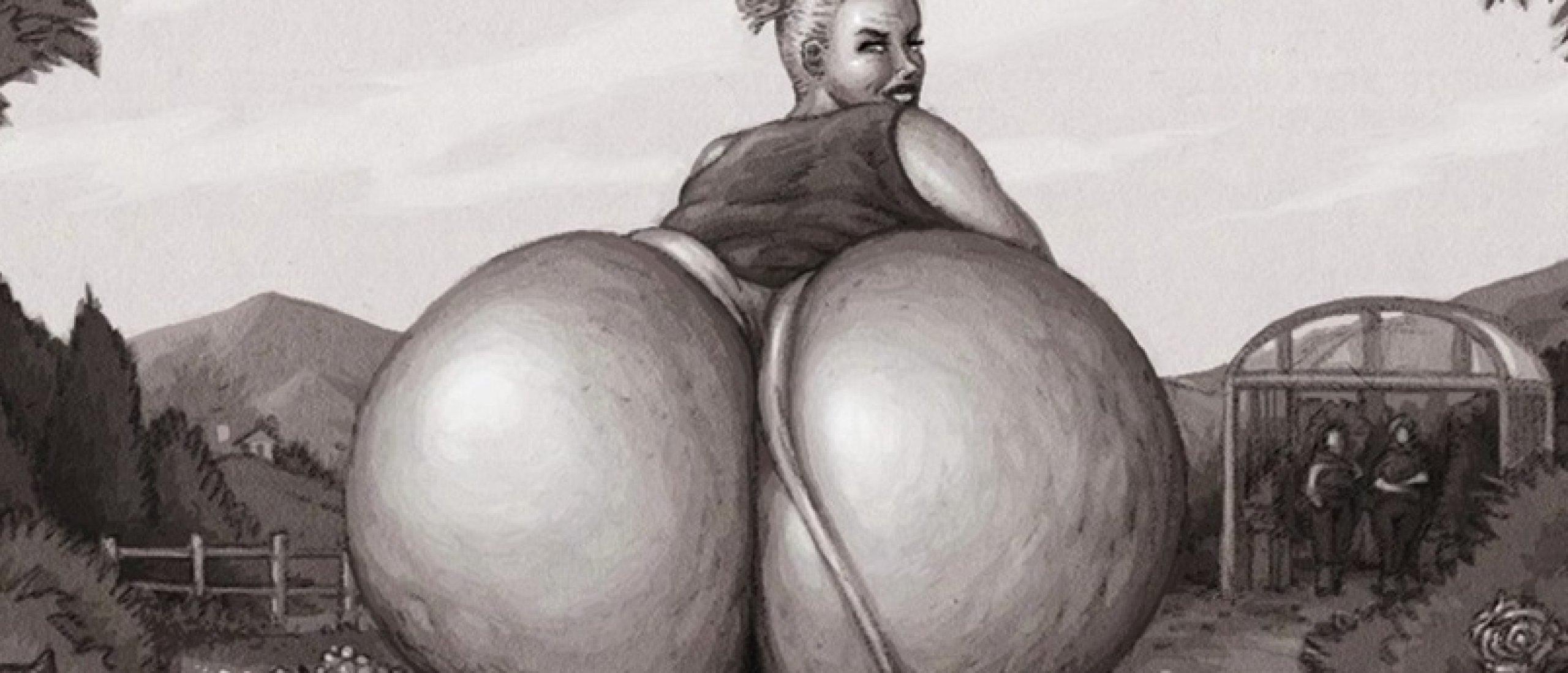 9 Grotesque Scat Fantasies of NSFW Artist Cervolex
Looking at the art of the clandestine French artist Cervolex is like looking at images you would get if you told the artificial intelligence program Midjourney* to put Yoshifumi Hayashi and Joseph Farrel in the mix.
Gaping Holes
Cervolex's grotesque scatological fantasies are inhabited by females with gigantic asses producing and consuming feces (coprophagia), in which figures (mainly female) are either reduced to sex slaves who are subjected to huge dildos or male genitals, leaving gaping holes in their rear ends, or are just an extension of industrial machines.
Death Due to Fertilization
In the work The Gardener (fig. 7), a woman with a gigantic butt is seen crouching in a garden, defecating large amounts of feces into a glass bowl containing a human head protruding above the ground. On closer inspection, this appears to be a triptych depicting the various stages of death due to fertilization (fig. 8 and 9).
Primordial Gift
Could it be that the artist is familiar with Freud's Interpretation of Dreams in which the psychoanalyst quotes a poem by Heinrich Heine: "Selten habt Ihr mich verstanden/selten auch verstand ich Euch./Nur wenn wir im Kot uns fanden,/so verstanden wir uns gleich". ("Rarely did you understand me, and rarely did I understand you; Only when we found ourselves in the muck did we understand each other at once.") and wants to examine this ability of the excrement to function as a kind of universal equivalent for understanding; a kind of perfectly convertible currency or primordial gift (according to Freud's account)? Or are these just the twisted, gratuitous sex fantasies of a misanthrope?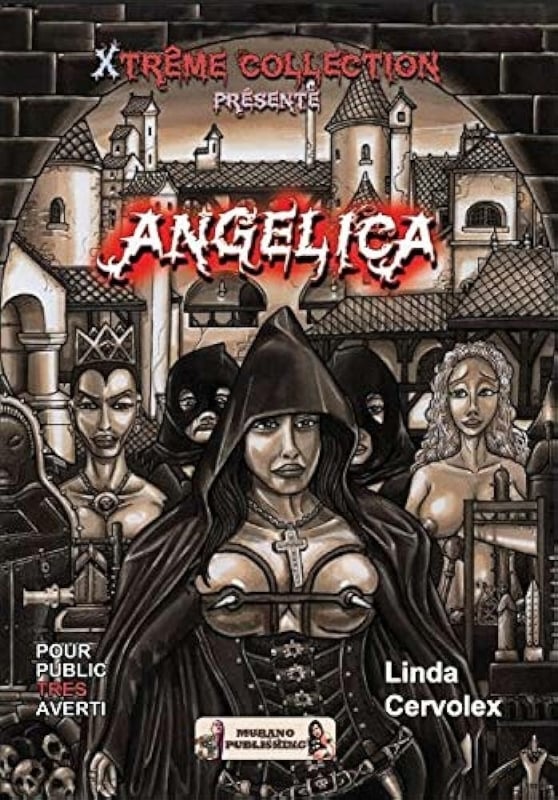 Fig.1. Angélica (2020)
Angélica
In 2020, Cervolex did the illustration work for the adult comic Angélica, which says on the back cover, 'In a graphic style close to Georges Pichard, the infernal duo Linda and Cervolex offer you a medieval adventure where torture and morbid sexual fantasies rub shoulders with a kind of perverse naivety. Be careful, this UFO from the adult comic can be shocking for sensitive people.
The latter also applies to the work below ...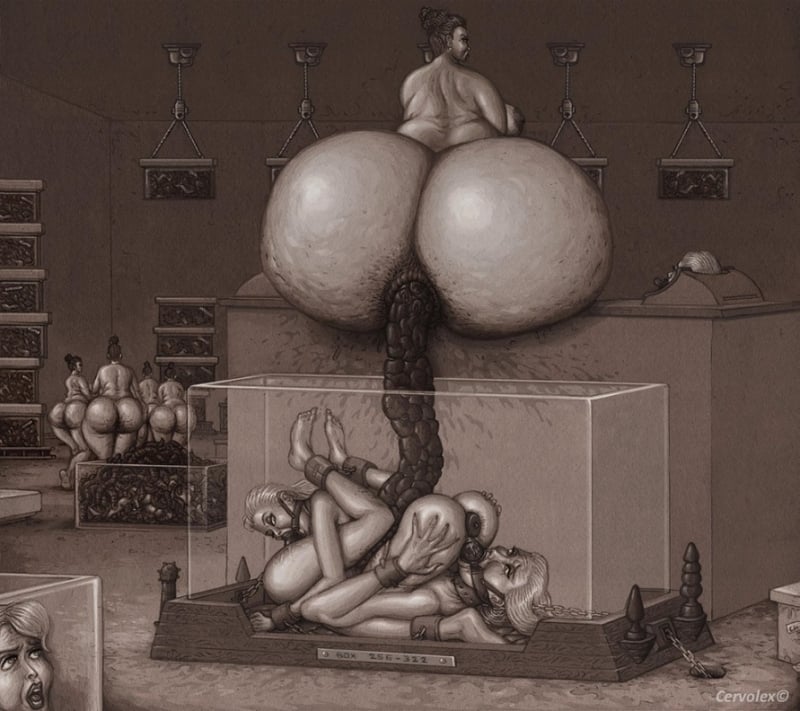 Fig.2. The Scat Factory #3 (Jun 2023)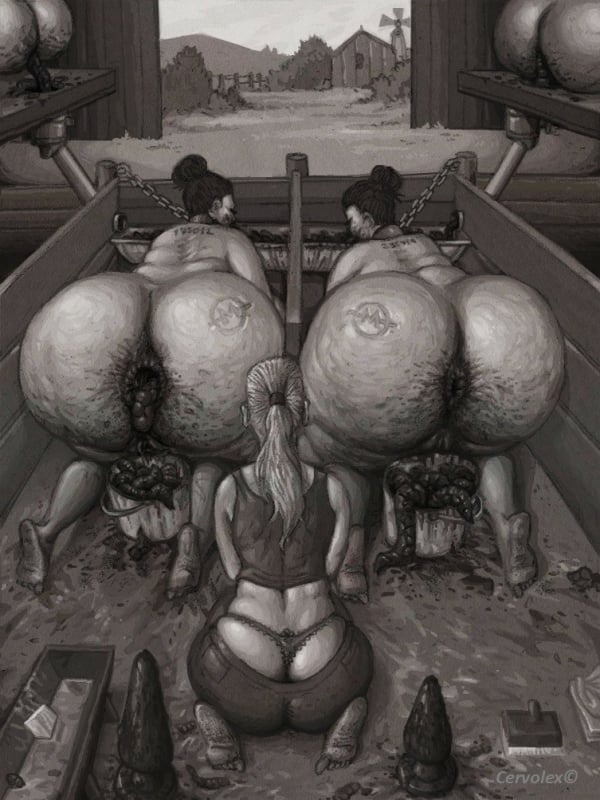 Fig.3.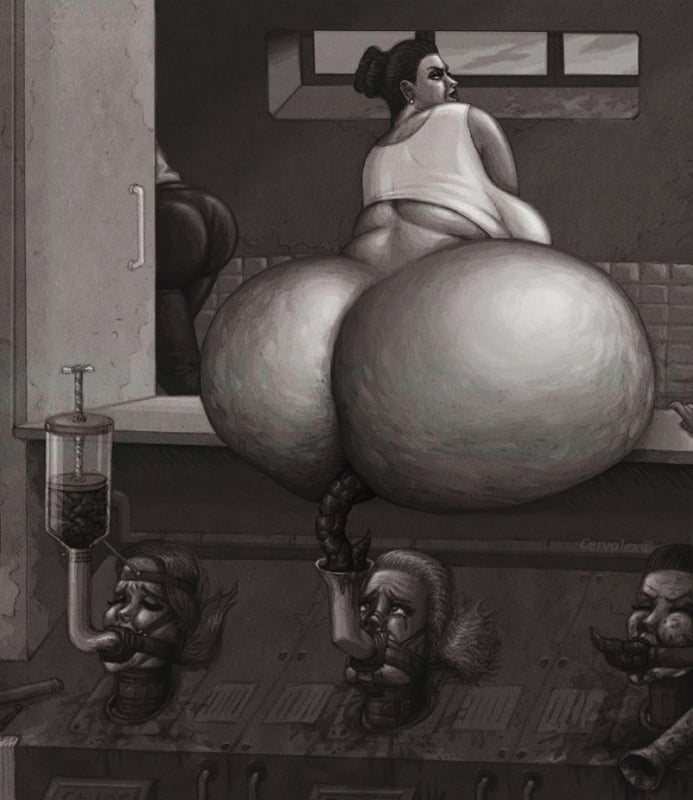 Fig.4. Toilet Slaves (2023)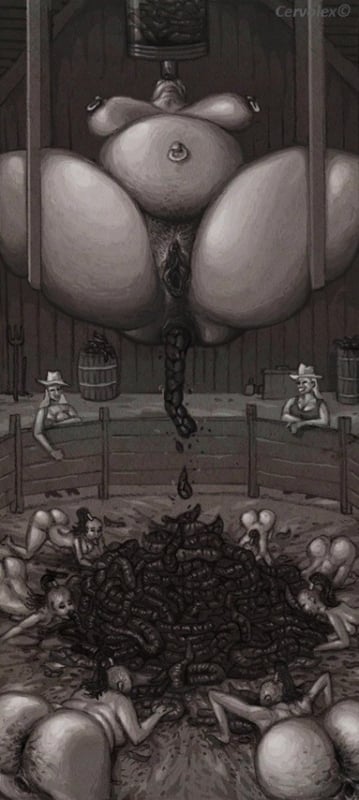 Fig.5.

Fig.6.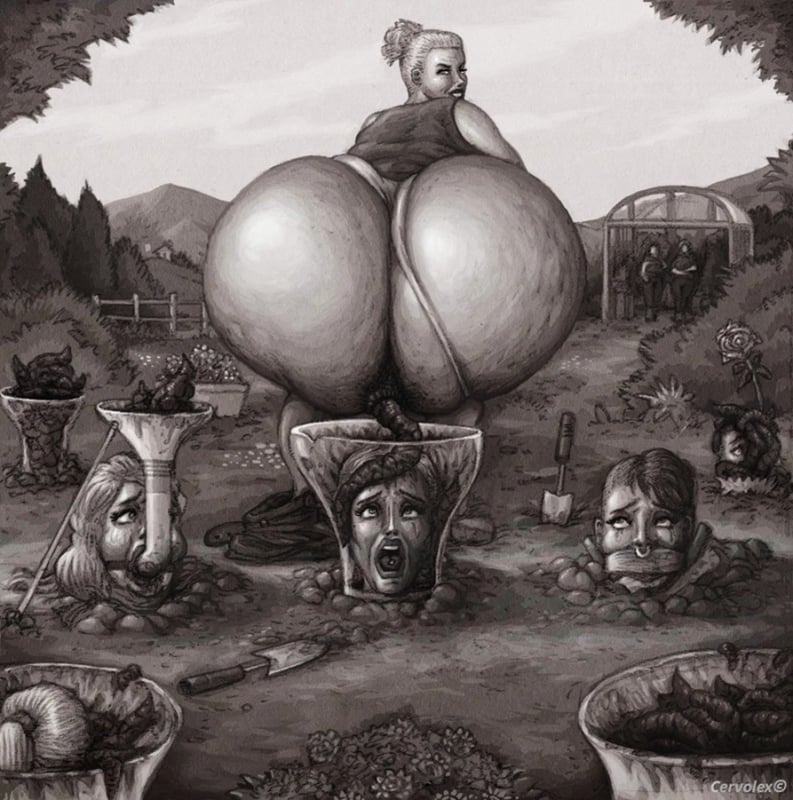 Fig.7. The Gardener (2023)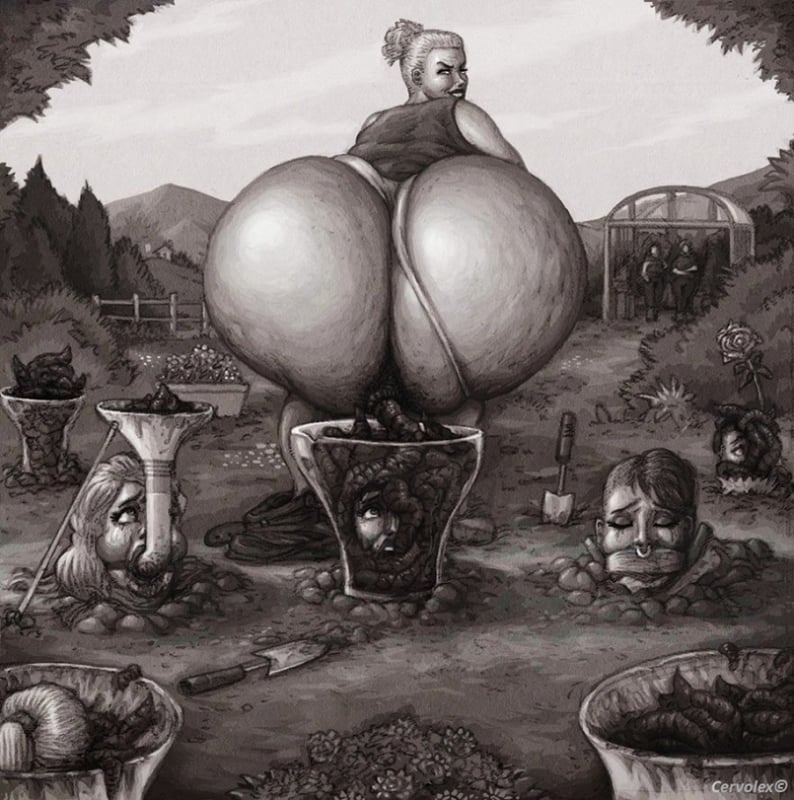 Fig.8. The Gardener #2 (2023)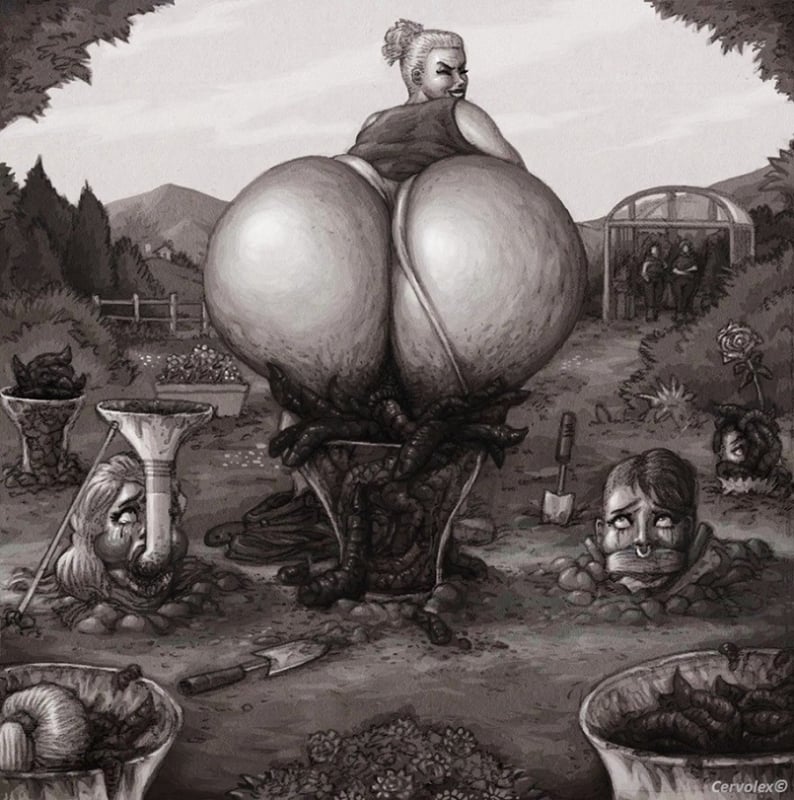 Fig.9. The Gardener #3 (2023)
In the Premium edition of the article you can find 29 additional examples of Cervolex's "smelly" fetishes.
Cervolex is active on Twitter
Click HERE for an article on Namio Harukawa and his insatiable big butt fetish
Sources: twitter.com, hentai-foundry.com, researchgate.net,
*Midjourney is a generative artificial intelligence program and service created and hosted by San Francisco-based independent research lab Midjourney, Inc. Midjourney generates images from natural language descriptions.