Yoshifumi Hayashi (1948, born in Fukuoka, Japan) is an artist known for his grotesque erotic art. In 1974 he moved to Paris, where he started to develop his smooth, graphite illustrations. His early work was heavily influenced by the metaphysical universe of the surrealist Giorgio de Chirico (1888-1978), but soon he started to focus more and more on the lower torso of the female and male anatomy. Other European influences are the surrealists Hans Bellmer (1902-1975) and René Magritte (1898-1967).
Scatological Themes
Hayashi's work depicts the darkest depths of his subconscious and is imbued with scatological themes and references to the erogenous zones of the body. His drawing style is slightly reminiscent of the recently deceased Namio Harukawa (1947-2020). They both share a fascination for the female buttocks and its excremental "products", although Hayashi's subjects include surrealistic elements in which the stacked butts, penises, intestines, legs and breasts seem to form a new entity.
Hyper Auto Erotic Art: Hayashi
Even though little is known about the artist a film has been made on the work of Hayashi by the Polish film director Walerian Borowczyk entitled Hyper Auto Erotic Art: Hayashi (1980). In the film we follow a camera panning over the work of Hayashi, with classical music in the background.
In the new millennium, he has been associated with the Mondo Bizarro art gallery in Italy, and his recent exhibitions have been well received.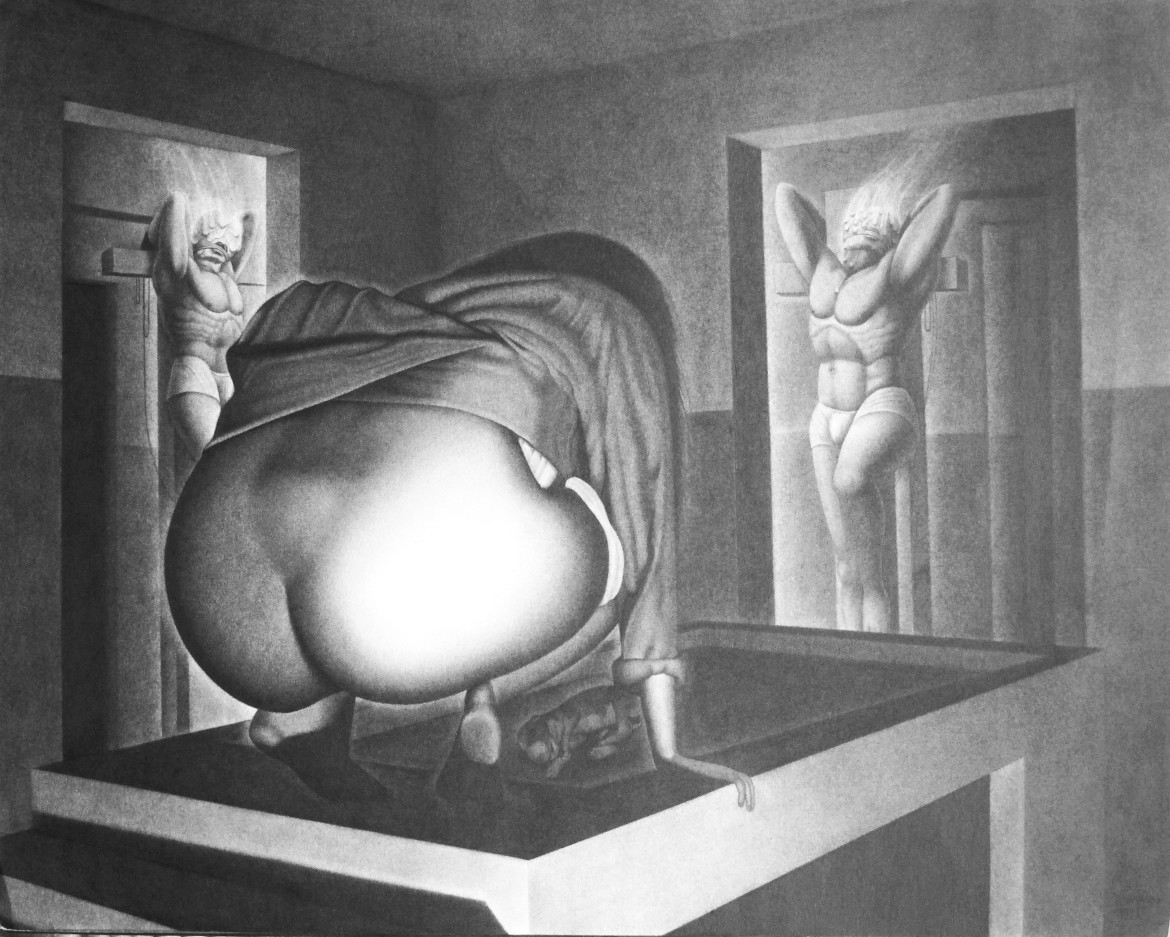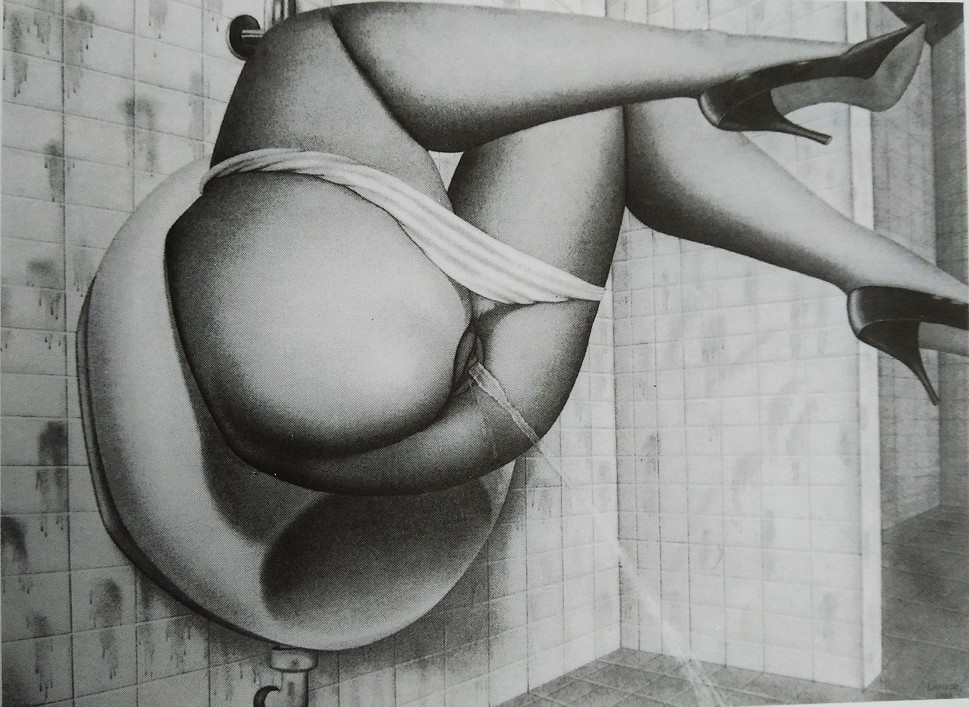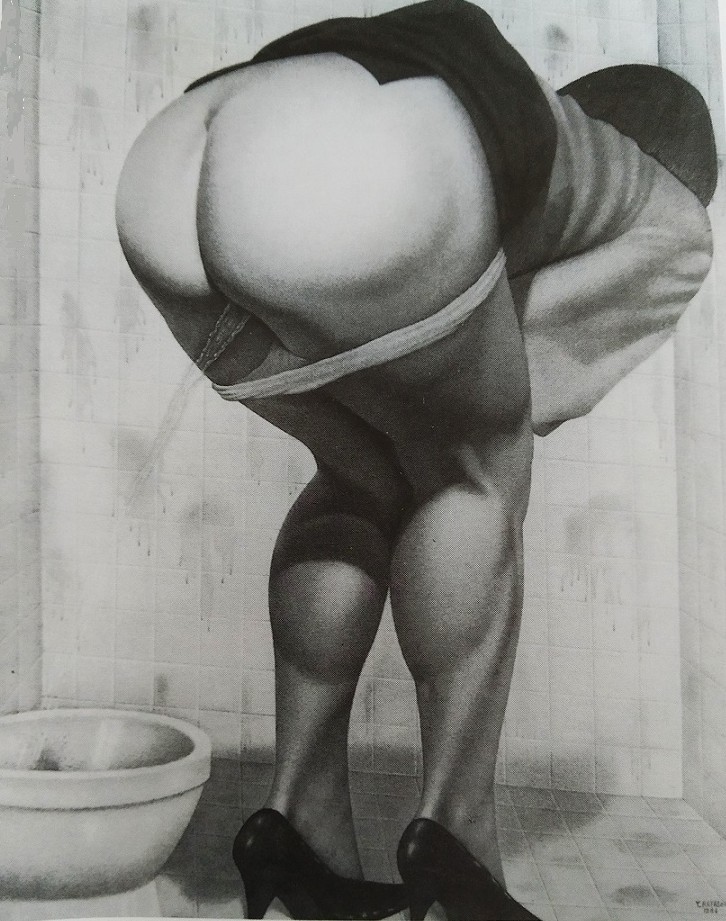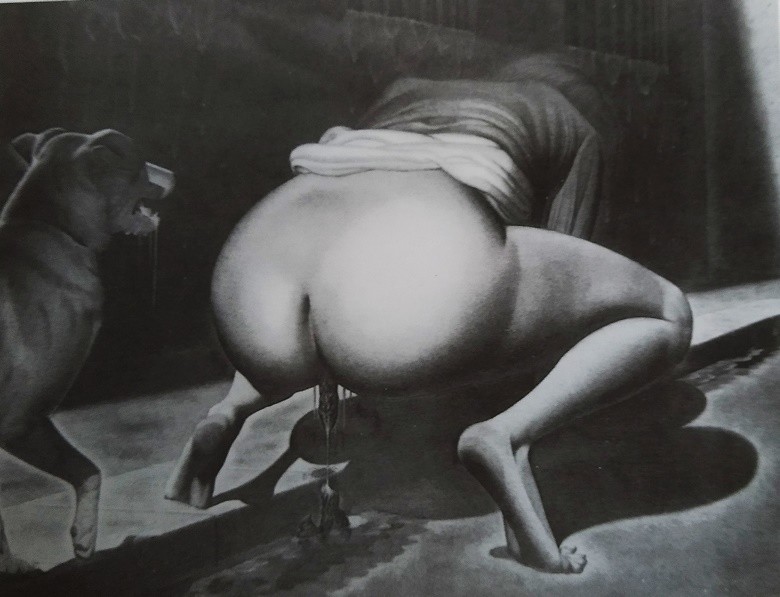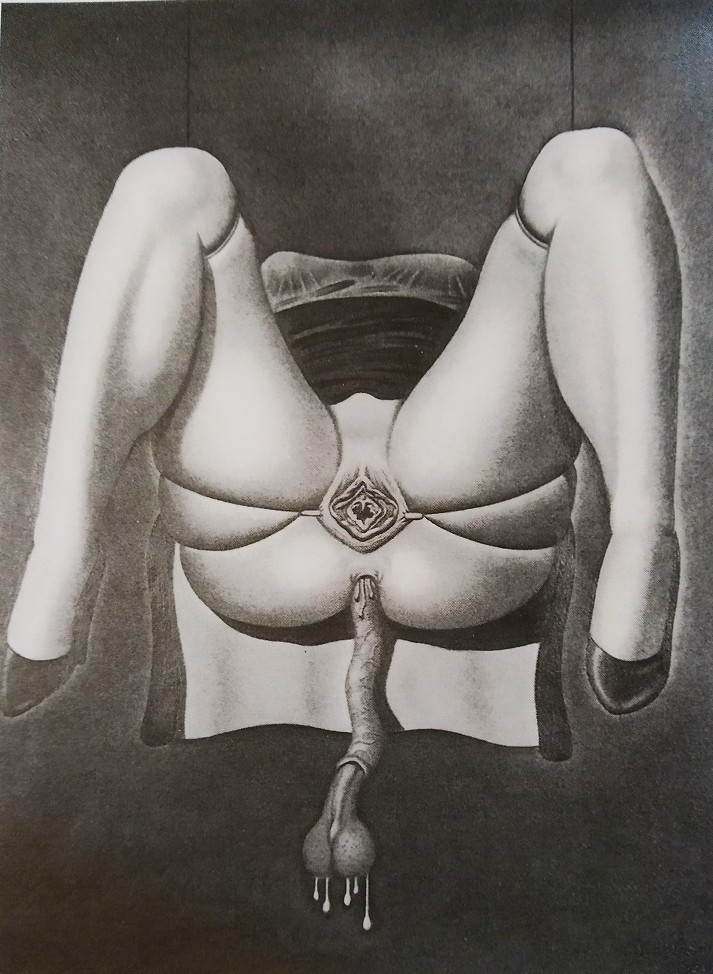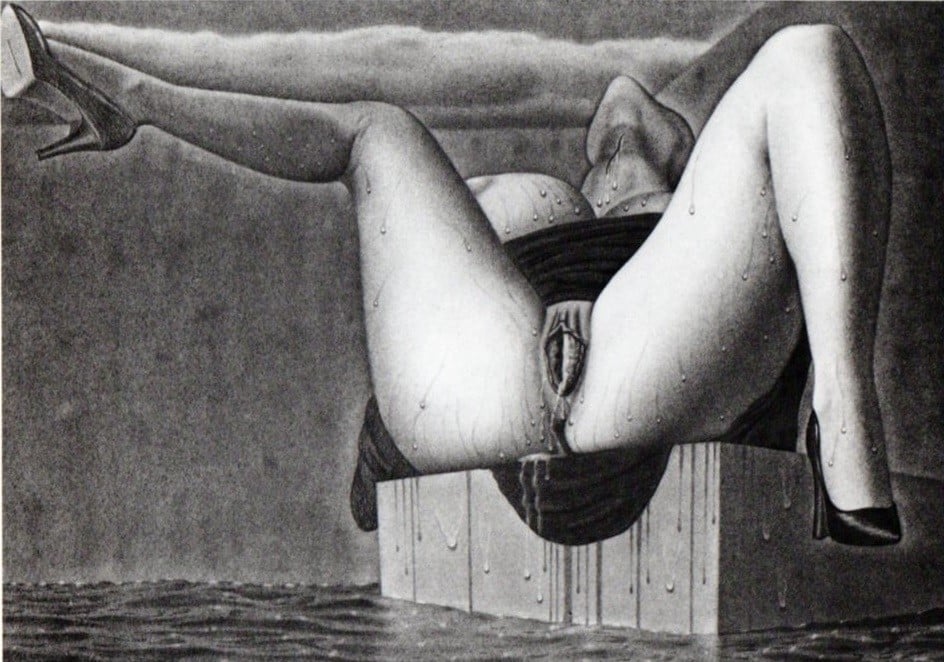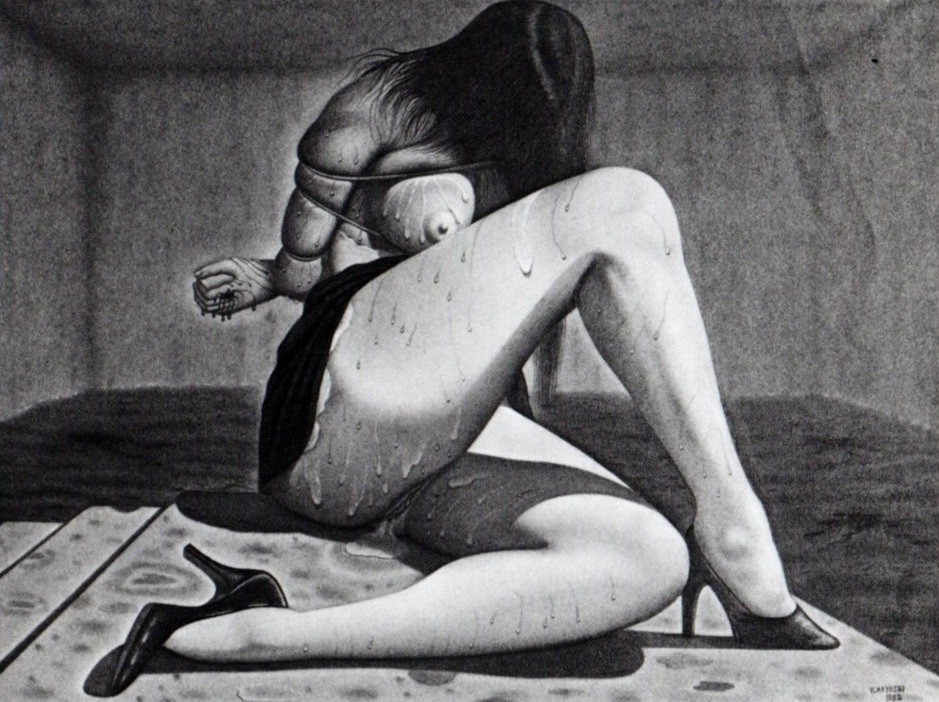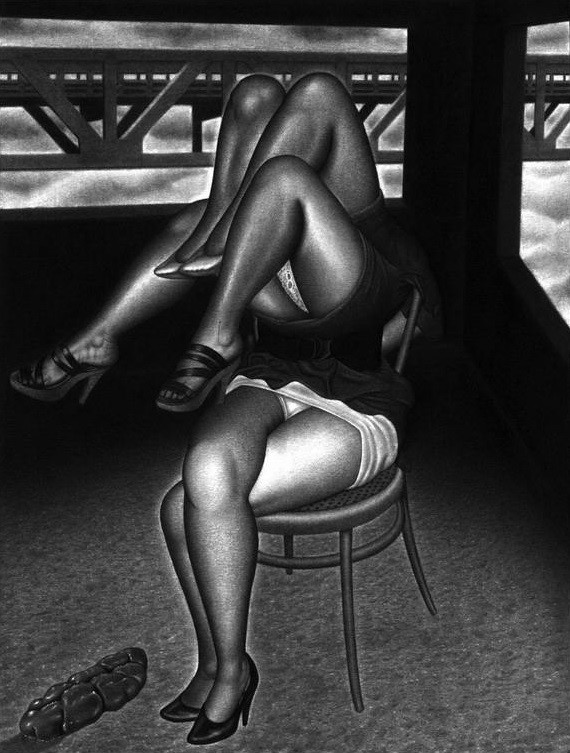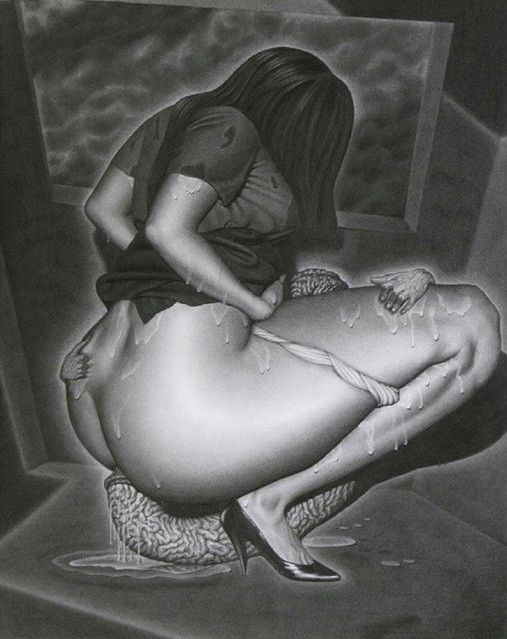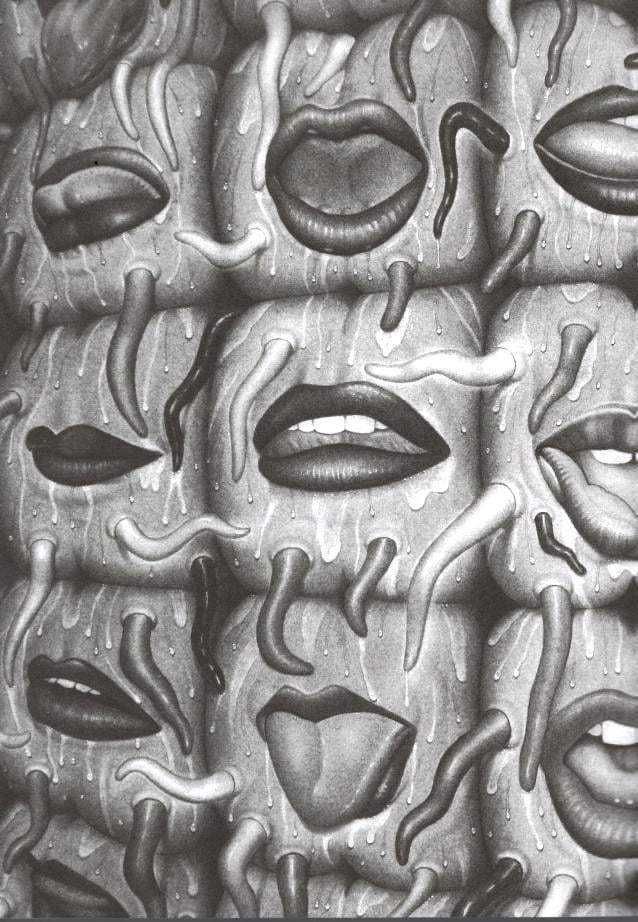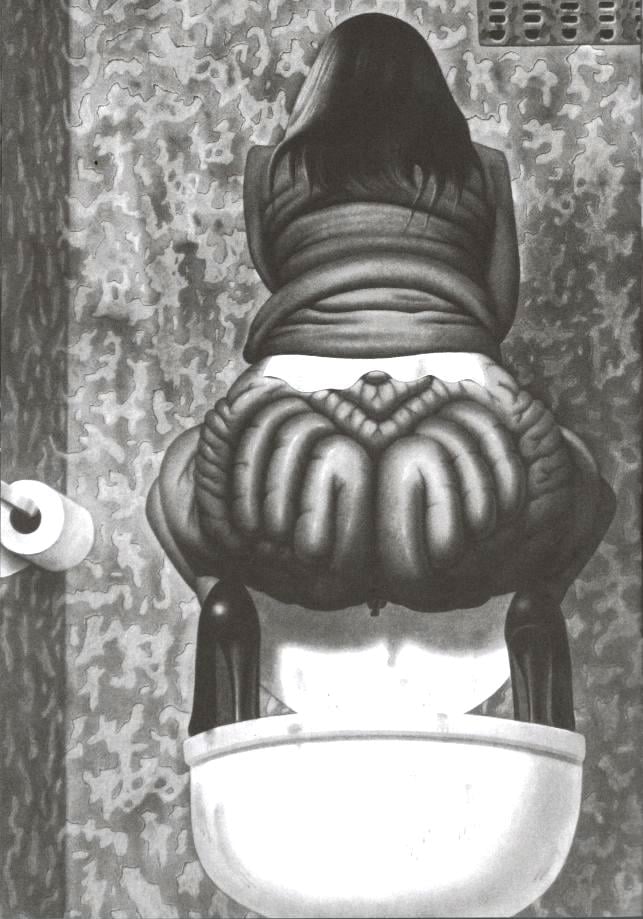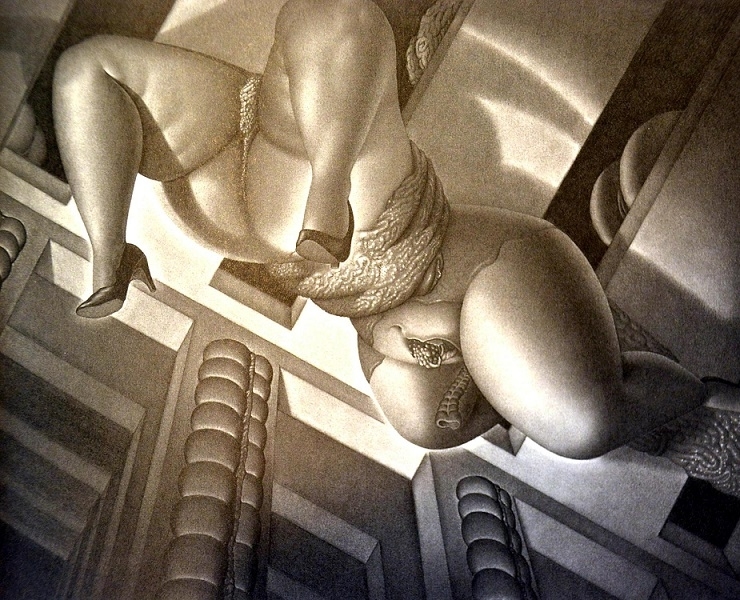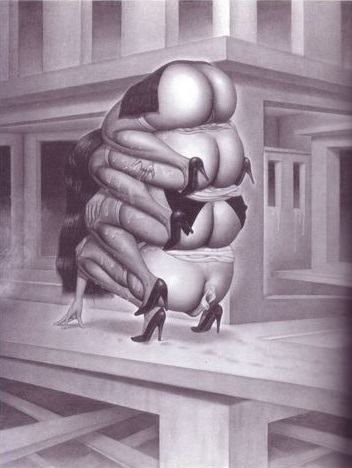 Click HERE for more striking bondage art…!!
Sources: artandpopularculture.com
Jardin de eros  by Victoria Combalia (Editor), Jean-Jacques Lebel
Who is your favorite bondage artist? Let us know in the comment box below….!!