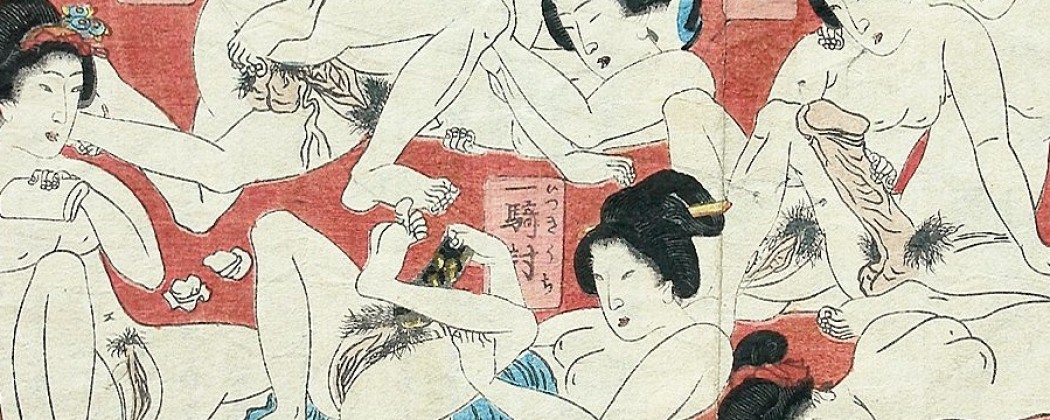 Rare Fold-Out Booklet with Heterosexual and Lesbian Adventures
The long foldable piece depicted below that we sold earlier is designed by an unindentified artist from the Utagawa school. It was issued around 1850 and measures 4 3/4" x 22 4/5" inches.

Lesbian Encounters
It features a large group sex scene with various kinds of activity including heterosexual and lesbian encounters. On the far right a female is pleasing herself with a harigata (dildo) while a man is anally penetrating and passionately kissing his lover in the middle section (above).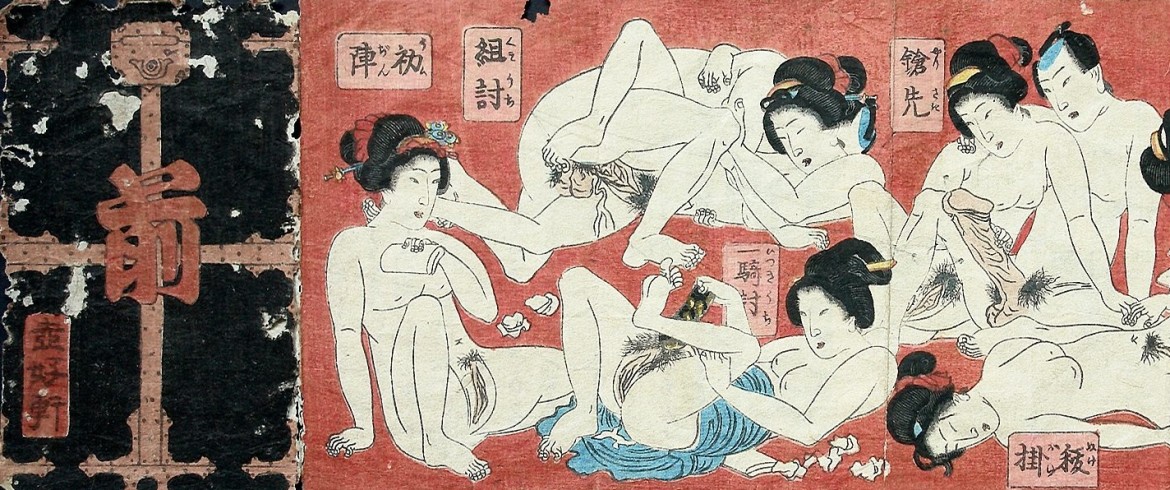 Crumpled Tissues
On the right four females are gathered having an intimate get together (the crumpled tissues surrounding them are an indication of their recurring experiences of ecstasy !) and the three remaining couples (all completely nude!) are involved in the various stages of love-making (foreplay, masturbation and climax).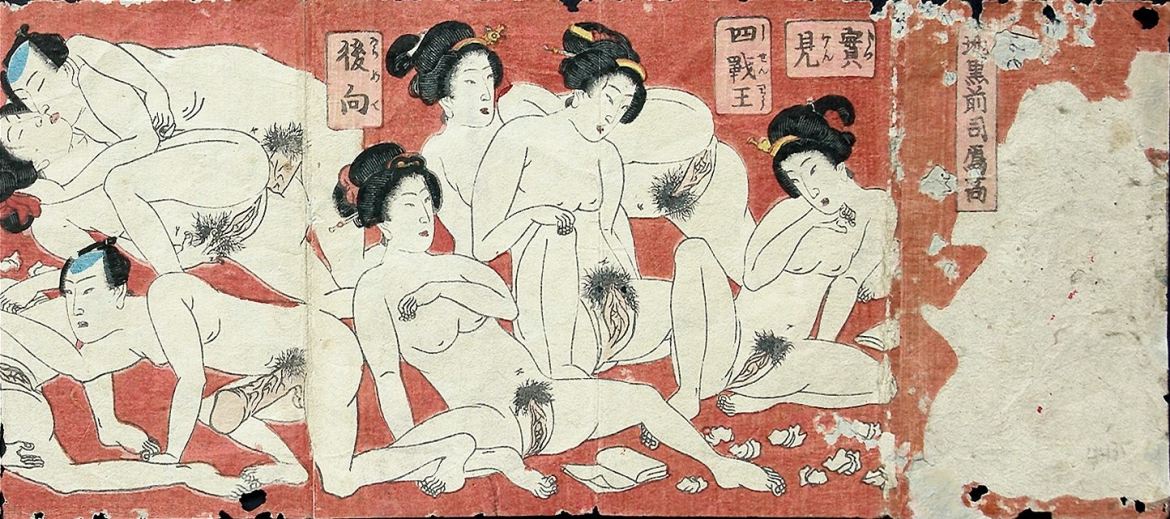 Human Train
On the reverse side an orgy is depicted involving six completely nude couples and a woman who are all physically connected forming some kind of "human train.

Click HERE for another extraordinary orgy scene…!!